REVIEW OVERVIEW

Design and Build Quality

5

SUMMARY

Rolex Cartridges did come out to be an alright cartridge, but shouldn't always be trusted. The oil is nice, it did taste bland but we're can't say how authentic the company actually is.
Unpacking the Rolex Cartridges, I had no idea what to expect from them. Not having heard of the company, I was a bit skeptical about them. The oil did seem fairly clear and thick, but after doing some research on them we company itself, I couldn't find any authentic information on them. Here we look more into Rolex Cartridges and tell our opinion if they're legit or not.
Pros:
Cons:
Bland and simple taste
No background or proof of authenticity
Not tested for pesticides
Recommendations: Provide information on the company and authentic lab results. Without either, it may be difficult to tell how authentic this company actually us.
Rolex Cartridges have no background and seem to be an unregistered company
While doing research on this company, I couldn't find any information on them what so ever. They don't have a website and are no where to be found on Weedmaps. With that being said, it's hard to say if this is an actual, authentic company or simply a packaging company. The only thing that we did manage to find is their Instagram account, but there's only a few images on the account.
Apart from this, we weren't able to find the packaging for sale online yet. Because of this, there probably aren't many of these cartridges out in many states. But we don't believe that the actually watch company, Rolex, would create a cartridge company and distribute it to license dispensaries.
Rolex Carts may give a good high but shouldn't be trustworthy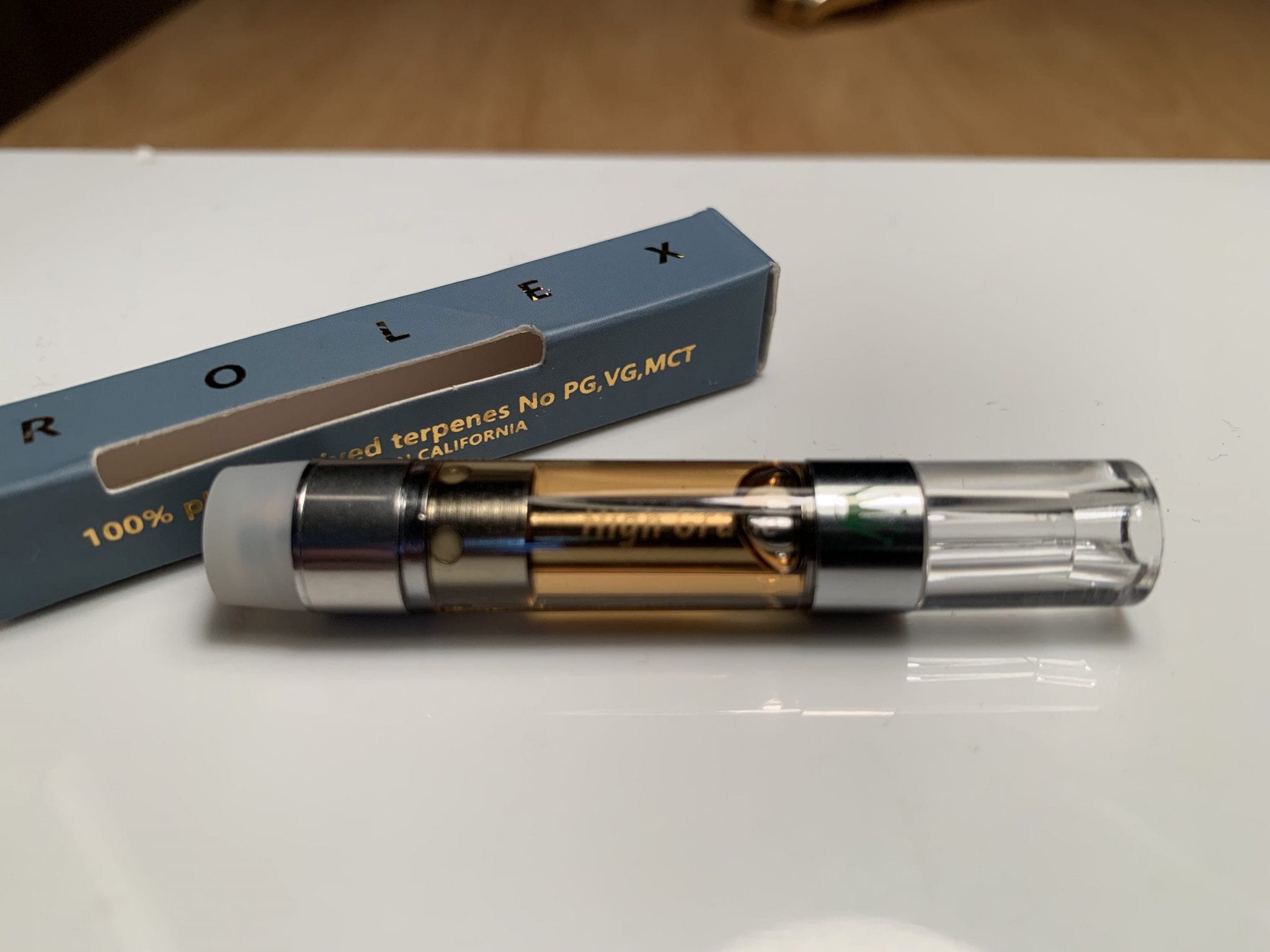 After taking a few hits, I actually did get a nice high from it. I felt decent for a few hours but just because it gives a good high doesn't mean it's okay to consume.  There is no saying what's actually in these carts, wether it contains pesticides or anything harmful.
Decent oil quality, but not all carts will be consistent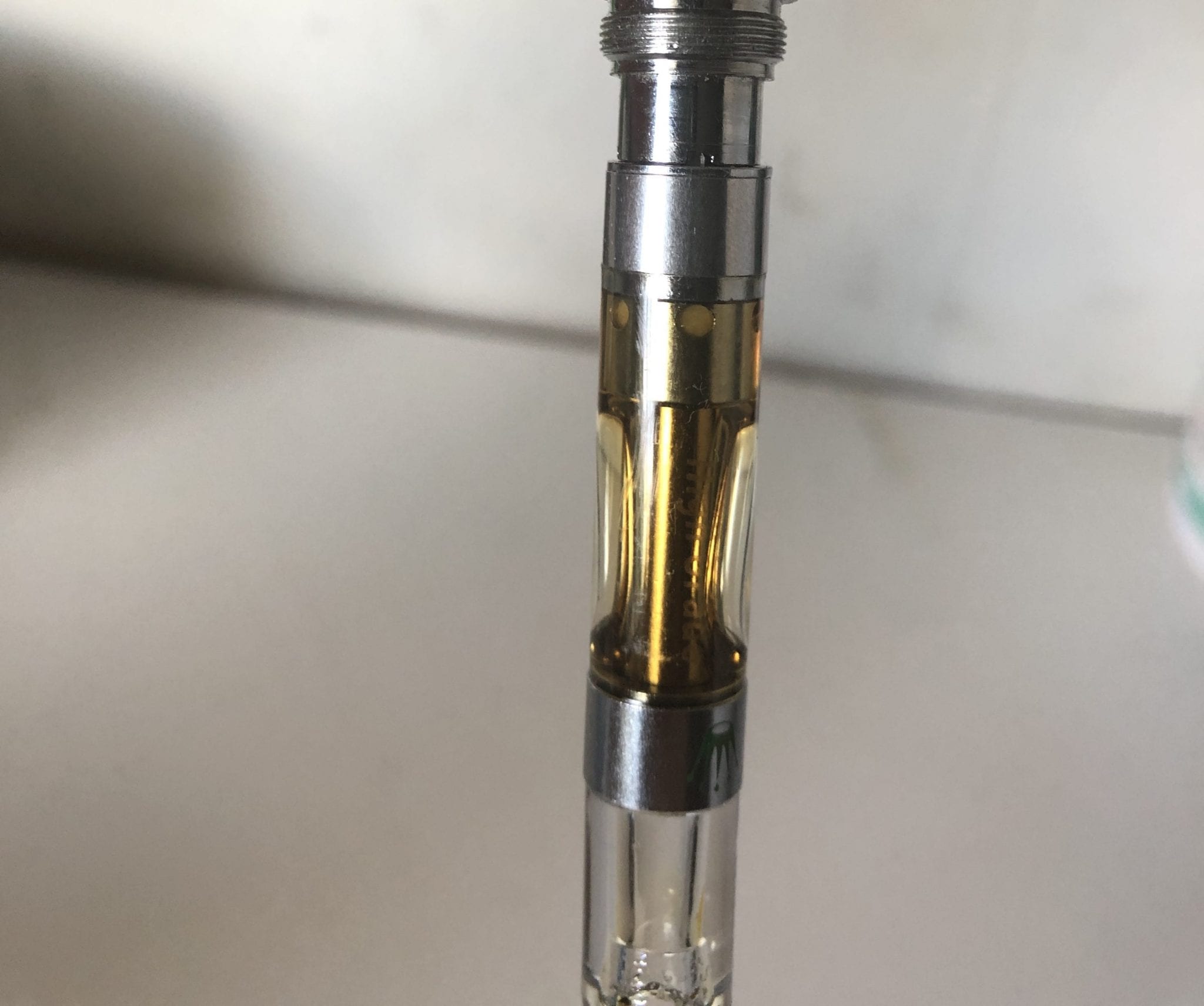 The oil for this cartridge does seem okay. It is thick, light and dense, it didn't move quickly at all. But with no lab results, there is no saying how strong and clean this cartridge actually is. The packaging claims to be over 90% THC and it does feel somewhat potent, but I personally don't believe that it's actually over 90%.
Aside from all of this, the oil probably won't be the same within all cartridges. Because of how small this company is and since there's no proof how authentic the company actually is, there could be many different vendors selling these carts in many states. Putting their own oil, just like Dabwoods cartridges, when we tried it the oil was dark and thin, but for others the oil seemed mroe potent and clear.
This cartridge has nice strength, but bland taste to it
Not expecting much from these Rolex Carts, it surprisingly gives good hits. Some hits did feel a bit harsh, but overall it would still give me a good high with just a few hits. It can be a little more potent but as mentioned earlier, there's no telling how strong these carts actually are.
As for the taste, this cartridge gives a very simple and plain taste. The flavor I picked up was Mimosa, but it doesn't taste anything like it. It tastes like it has very little to no terpenes nor cut, giving it more of an oil flavor. Not to say these carts taste bad, but this particular one just didn't have much taste and wasn't as enjoyable for me.
They use a unique but fake CCELL cartridge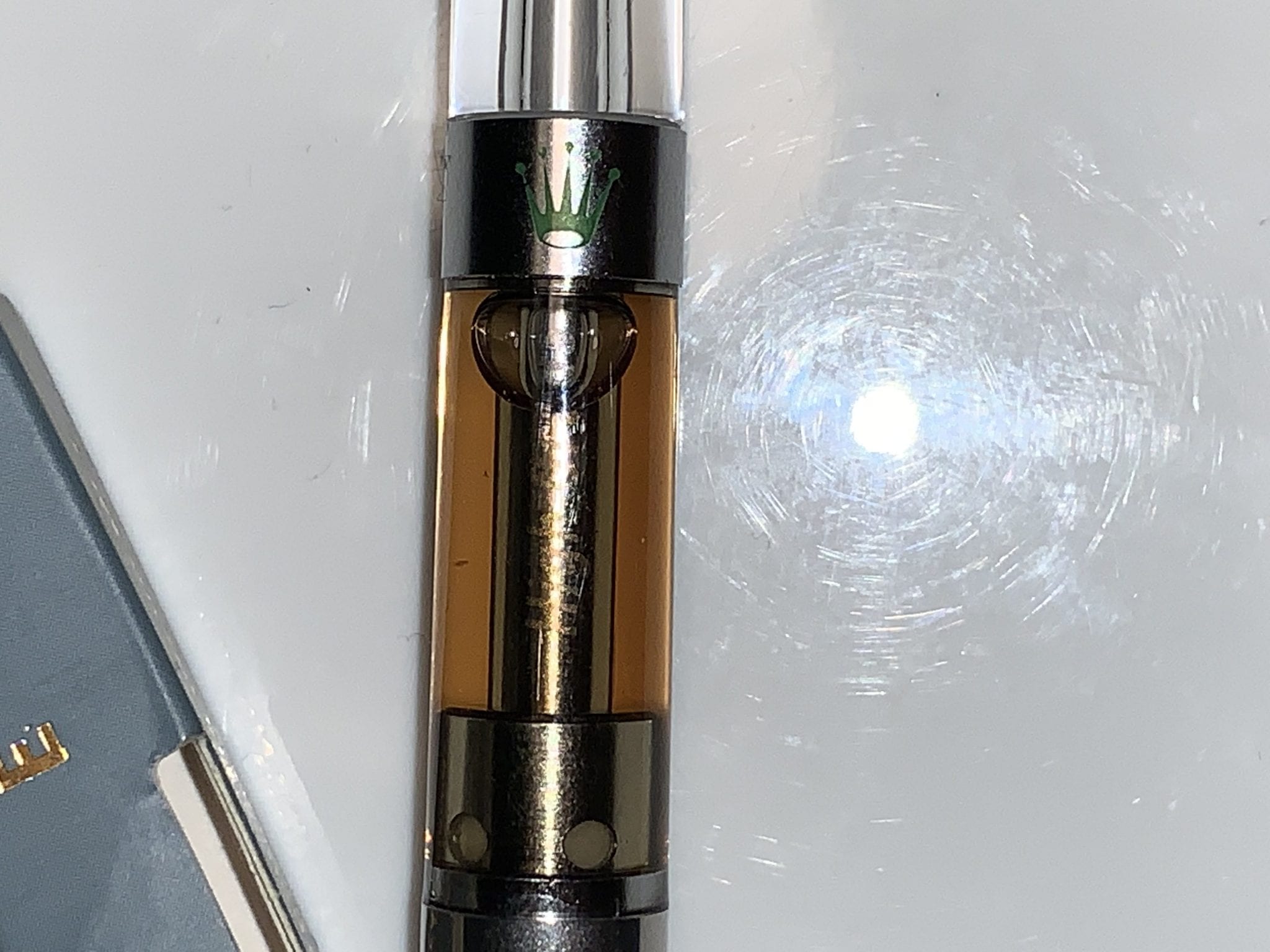 At first, I noticed right away that they use a CCELL cartridge or a similar version of it. What makes Rolex Cartridges more unique is their crown logo on the top part of the cartridge and it says high grade inside the cartridge itself. It has all 3 stamps engraved underneath the cartridge.
But taking a closer look, it has a white plastic ring. With out Fake CCELL Cartridge post, we explain how authentic cartridges usually have a clear ring rather than a white plastic one. Along with that, the top part is a screw on. All real carts should be sealed on, never screwed on.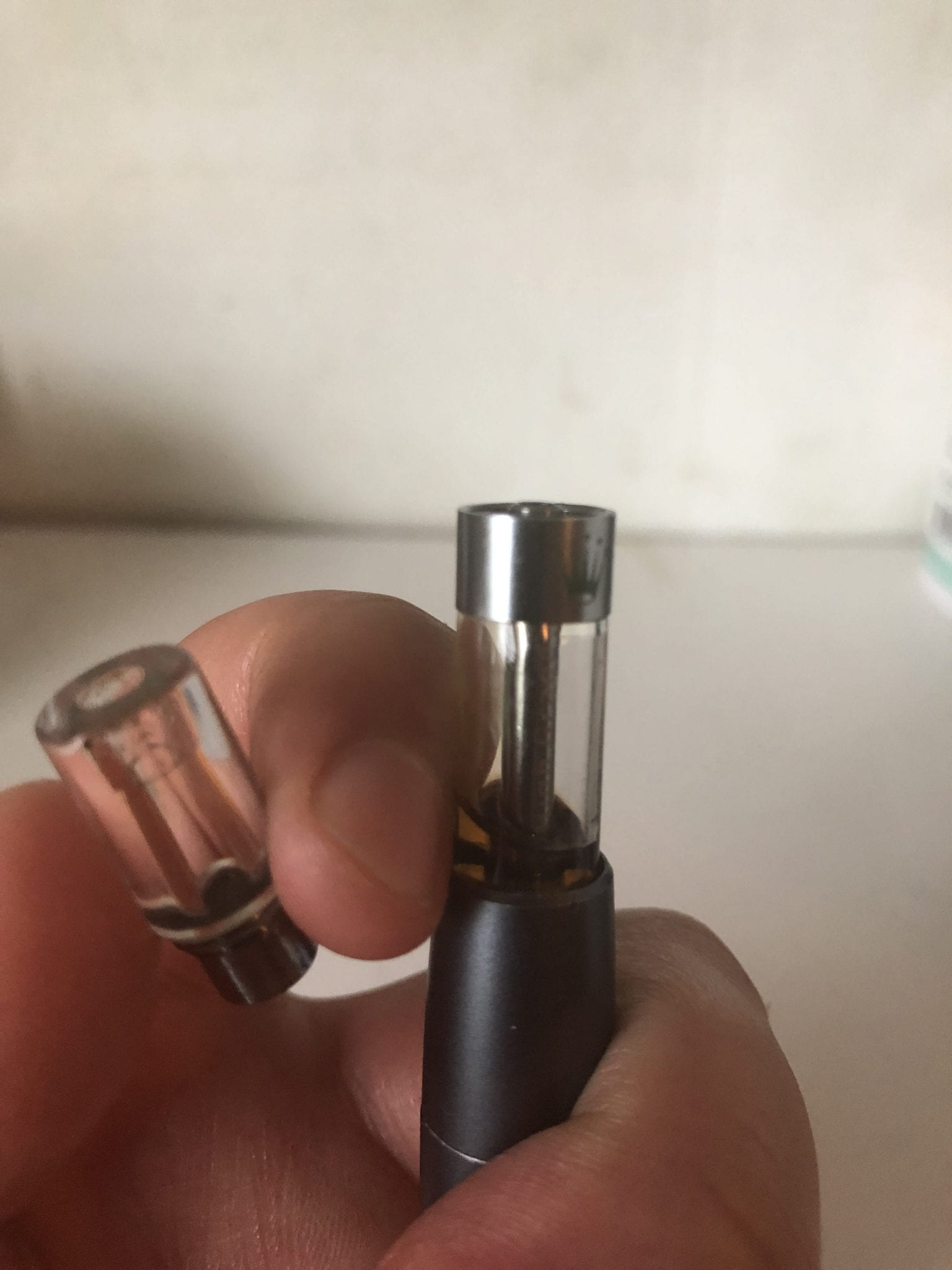 Rolex Cartridges flavors
Because the particular cartridge I have didn't have any flavor to it, it is possible that all of the flavors could be the same.
Presidential OG
Diamond OG
Brustdown OG
Pineapple OG
To conclude, we don't recommend Rolex Cartridges
To sum up this review, we won't say that it's the best cartridge that we've tried nor would we recommend someone to try them if they ever encounter them. Mainly because of the lack of information on them, we're still unsure if they're just another street cartridge.
With many fake cartridges being distributed, we recommend you to pick up your cartridges from licensed dispensaries. You can't always be sure what's in these cartridges or how safe they actually are.
Have you tried Rolex Cartridges? Leave a comment below! Comment or question? Post below or in our forum!