Here we compare Brass Knuckles vs Stiiizy again. We previously did this comparison and Stiiizy was the clear winner. Things have changed and Brass Knuckles is currently the winner between the two. Keep reading to see why.
Brass Knuckles has stronger THC oil than Stiiizy
Over the last year Stiiizy has severely weakened their oil. According to one delivery person, it's because they are trying to make it more mainstream and the old version was too strong for some people. Whatever the case, for the regular user Stiiizy is now a no go.  The oil went from a nice light colored distillate, to a yellow weak slime that might still be considered distillate.
UPDATE 9/11/2019: DISCLAIMER: In light of more recent news, it has become apparent that black market cartridges, counterfeit cartridges, and fake brands of cartridges have become more widespread than we had ever realized. We urge readers to apply their own discretion, and caution that at no point should readers assume that a review of a cartridge on our site is a guarantee of its safety. We advise readers to always verify their cartridges as coming from a legitimate source.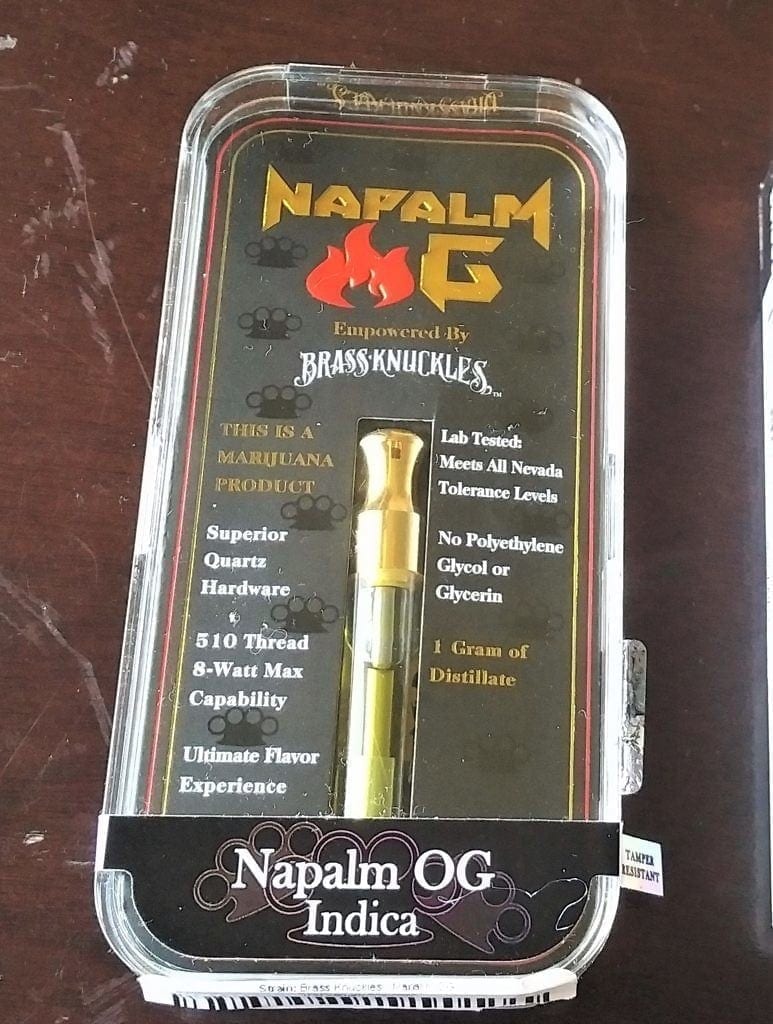 Brass Knuckles on the other hand is not known for great oil either, but it is better than what Stiiizy is offering. The oil from Brass Knuckles is just OK. There are plenty of other brands out there. In California, Kurvana ASCND is better. In Nevada, Roots cartridges are better. Brass Knuckles relies on heavy advertising and celebrity endorsements, not quality oil. You won't find an ad for Roots, but their carts sell out in stores!
Stiiizy still has better hardware than Brass Knuckles
Brass Knuckles uses cartridge technology from a few years ago. It is a coiled cartridge with poor airflow. Stiiizy beats Brass Knuckles hands down when it comes to hardware, you will get better results with CCELL hardware anyway. Stiiizy's hardware is made by ALD. They also make the vFire which has a similar heating core to Stiiizy.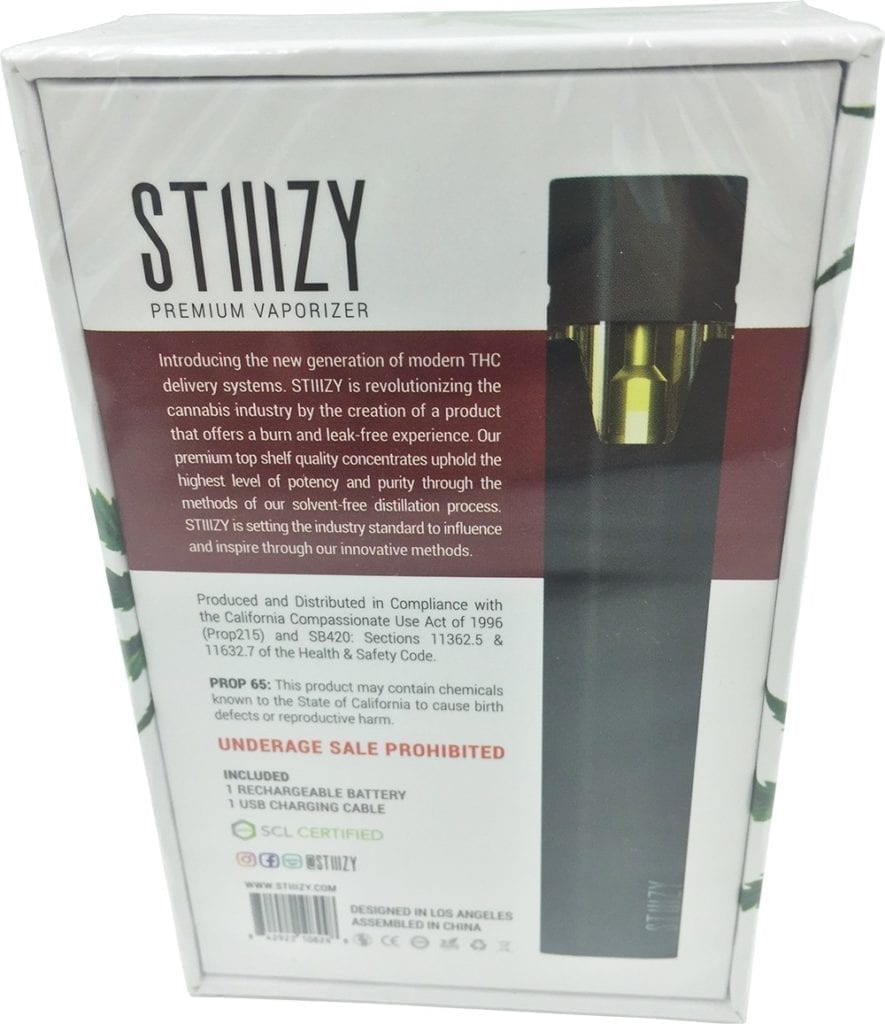 It is easier to just buy and refill a vFire with good oil than buy a Stiiizy pod to just refill it later. However, if you already have Stiiizy hardware, see our page on how to refill a Stiiizy pod. Almost any other distillate or CO2 oil in any legal state will be stronger than Stiiizy's oil.
Overall, Brass Knuckles is now the winner
Brass Knuckles is currently better than Stiiizy, but we would recommend other brands over either of them. Pretty much any random brand in a legit dispensary will be better than either of these. If you want something particularly great check out Airo Pro and Roots cartridges. See our complete Brass Knuckles review and Stiiizy review for more information.