REVIEW OVERVIEW

Design and Build Quality

8

SUMMARY

While reviewing Bare Cali cartridges, we were a bit skeptical at first. Unsure about the company at first, we liked them a lot. From the taste to to the high, we recommend anyone try these out.
To begin with, trying BareCali cartridges for the first time I was a bit nervous. I didn't know what to expect (just like any other cartridge) My first impression was everything about it looked good? So how bad could it possibly be? The strain flavor I decided to review was Pineapple Express which is one of my favorite hybrid strains.
Pros:
Smooth taste
Amazing high
Cons:
Recommendation: Provide authentic and updated lab results.
The authentic company but BareCali Cartridges are all over
After doing some research, we found through their Instagram account that shows they are originally from California, but these cartridges are showing up all over the place. This worried me a bit more as there are tons of fake cartridges out there. It can be difficult to trust some cartridges because you will never know what to expect, whether they contain pesticides, artificial flavors or false lab results in general.
The packaging Presentation seems legit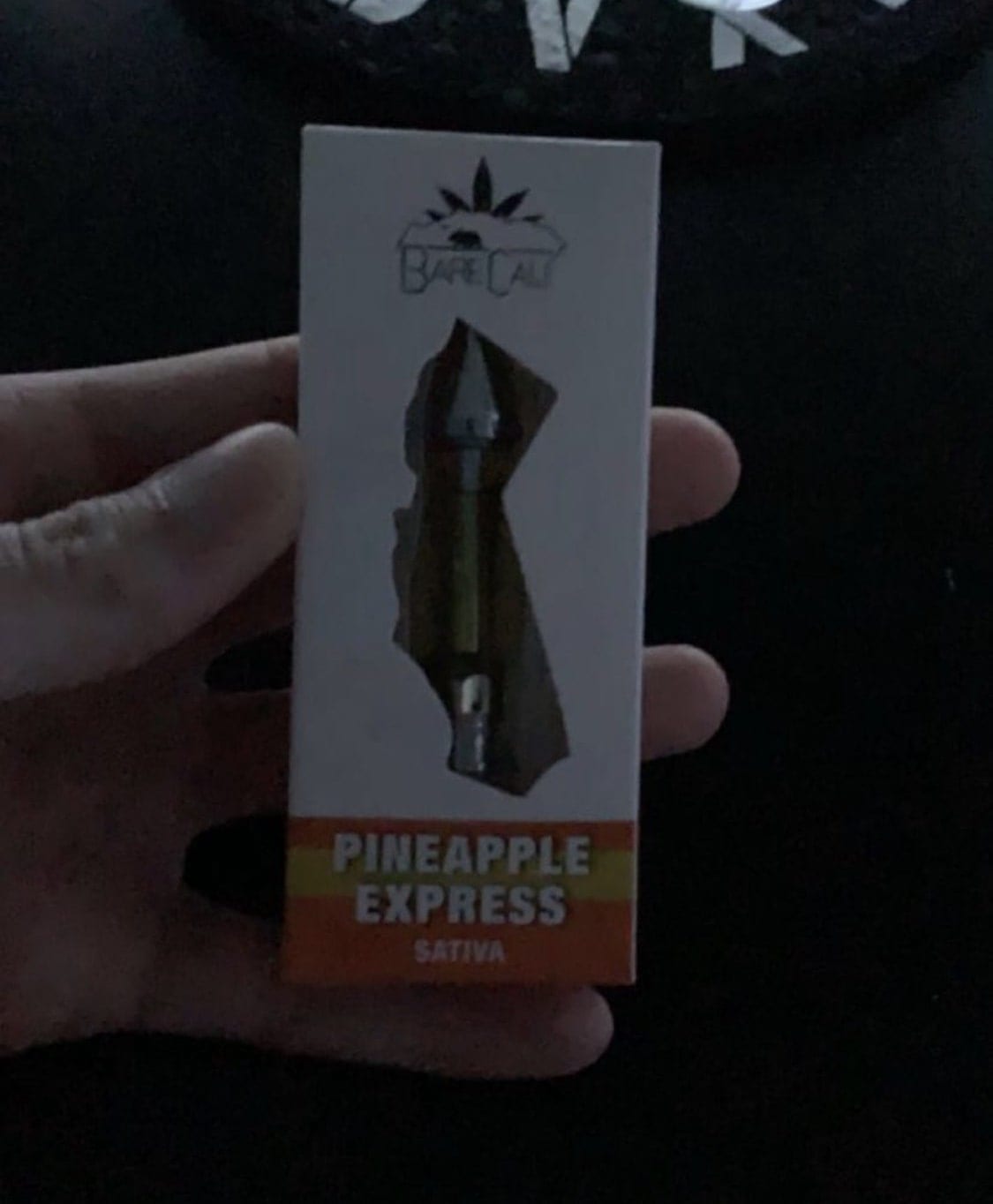 So this cartridge came in a box with a cheap plastic mold inside holding the cartridge in place for the little window in the front of the box. The cartridge itself was a basic "CE3 T2" style cartridge with a gold metal tip. I  continued to remove the cartridge and began to screw on my magnetic adapter for my CCELL Silo battery device and dropped it in.
BareCali Pineapple Express tastes amazing
I took my first draw and was shocked when I got the taste of the vapor, it actually tasted good! So I took another pull and the second hit brought back a familiar taste that I have tried in the past. The taste seemed normal for distillate and comparable to the Supreme Carts I have tried previously. It gives a very waxy flavor mixed with just a hinge of pineapple in the aftertaste. With myself being an everyday dabber, Bare Cali really satisfied me with the flavor on this cartridge. Just like most other street carts it also gave me a somewhat metal aftertaste which I would assume came from the coil used inside the cart. This taste is common in most "CE3 T2" cartridges.
BareCali cartridge gives a nice and strong high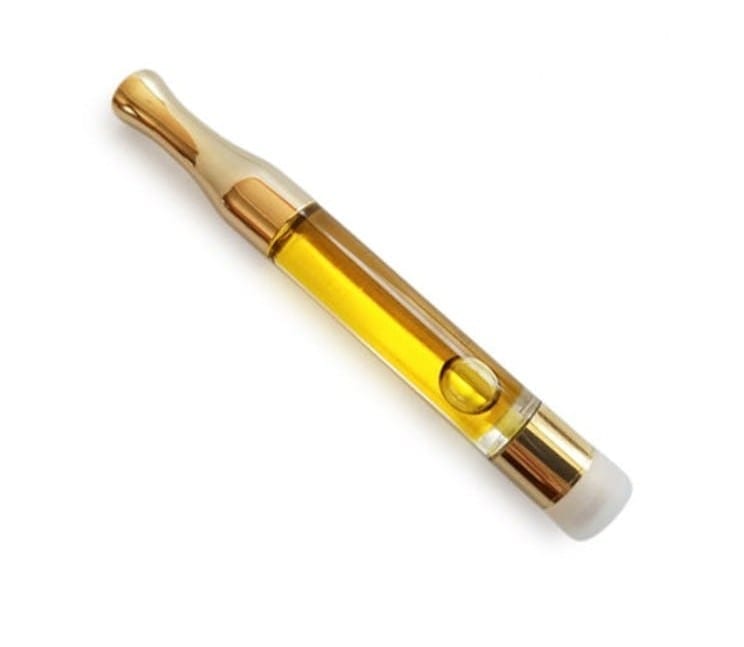 It was actually giving me a medicated effect which does not always happen with some of the street cartridges like Dank Vapes. My eyes began to feel heavy and my body as well which was good but the feeling only lasted about 45 mins. The flavor was good and like I previously stated the wax itself looked good inside the cartridge it was a light gold honey color with a very thick solid oil consistency. I was pretty happy with it, after all the taste was good as well as the feeling it gave.
Concluding our BareCali cartridge review
In my personal opinion, I would give this cartridge an 8/10 rating. The reason for that is it was good oil filled in a cheaper cartridge. It would score higher if they used an authentic CCELL or some other type of better hardware, like the SPRK cartridge. But the actual distillate inside was pretty good. There is no current Lab Test available for any products by this brand and that makes it hard to say if it's clean. But the vapor it provides is very clean and smooth. I would recommend this cartridge if it's the only thing available to you.
Have you had a BareCali cartridge? Post your review below! Questions or comments? Post below or in our forum!