REVIEW OVERVIEW

SUMMARY

PCKT Vapor's SPRK cartridge is one of the best pieces of vape hardware out right now.
Here we check out the SPRK cartridge by PCKT Vapor and do an in-depth review on it. This cart is well made and did not fail to deliver top-notch hits. In fact, this is one of the best types of cartridges we have ever tried, especially for refilling. See our guide on how to fill a SPRK cartridge if you are trying to figure out how to fill it.
Pros:
High build quality
Excellent quality hits
Very efficient
Superior taste
Made to be refilled
Cons:
Heavy enough to break some batteries when dropped
Too thick for some batteries
Recommendations: A slightly thinner version would be nice to fit other battery types.
Already have a SPRK? Go to this section to leave your own review! Check out our video review below and keep reading on for the more in depth SPRK cartridge review.
The PCKT Vapor SPRK cartridge has excellent build quality all around
The SPRK cartridge uses thick glass and even thicker stainless steal on the mouthpiece. Nothing about the build is cheap on this thing. I dropped this thing a few times and tried it in different batteries. It seems to fit best on PCKT's own battery, the PCKT One Plus. Another battery I had I dropped pretty hard and guess what? The battery broke but the cartridge was 100% fine.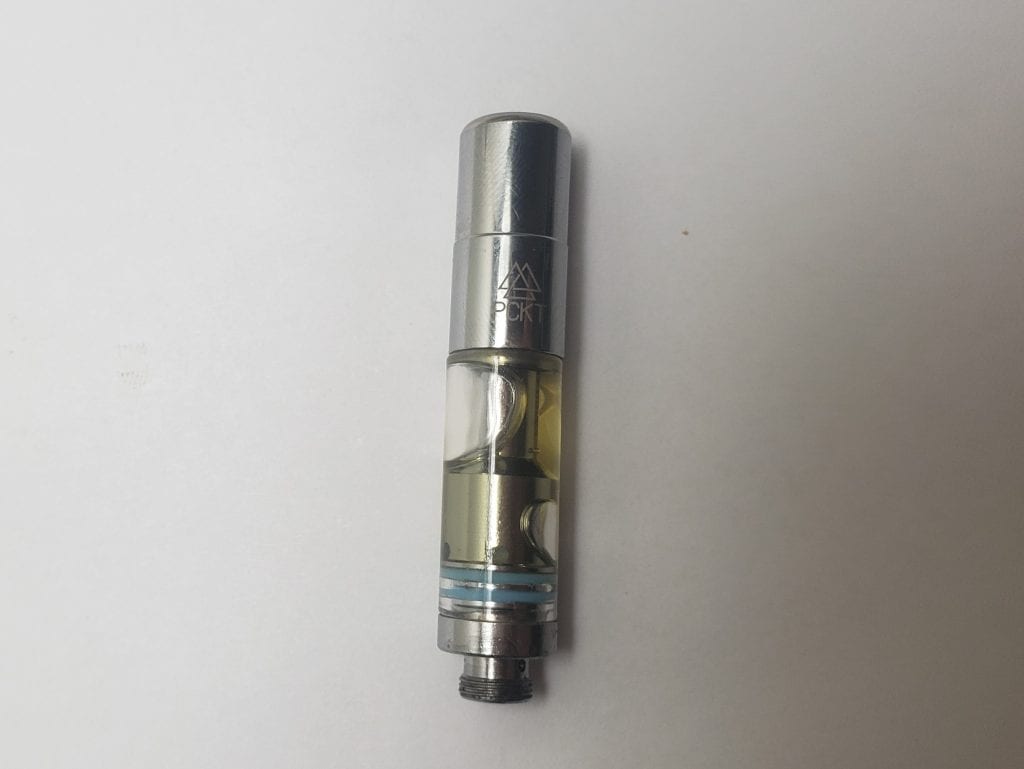 SPRK cart design allows for optimal airflow
After you run a gram and a half through a cart, it can get cloggy. I even found this the case on CCELL carts. That being said, CCELL does not recommend you refill them. PCKT does recommend you refill and re use the SPRK cartridge, and that has been a great recommendation so far. The SPRK kept going without clogging. Still using it now and on the second gram, fourth syringe.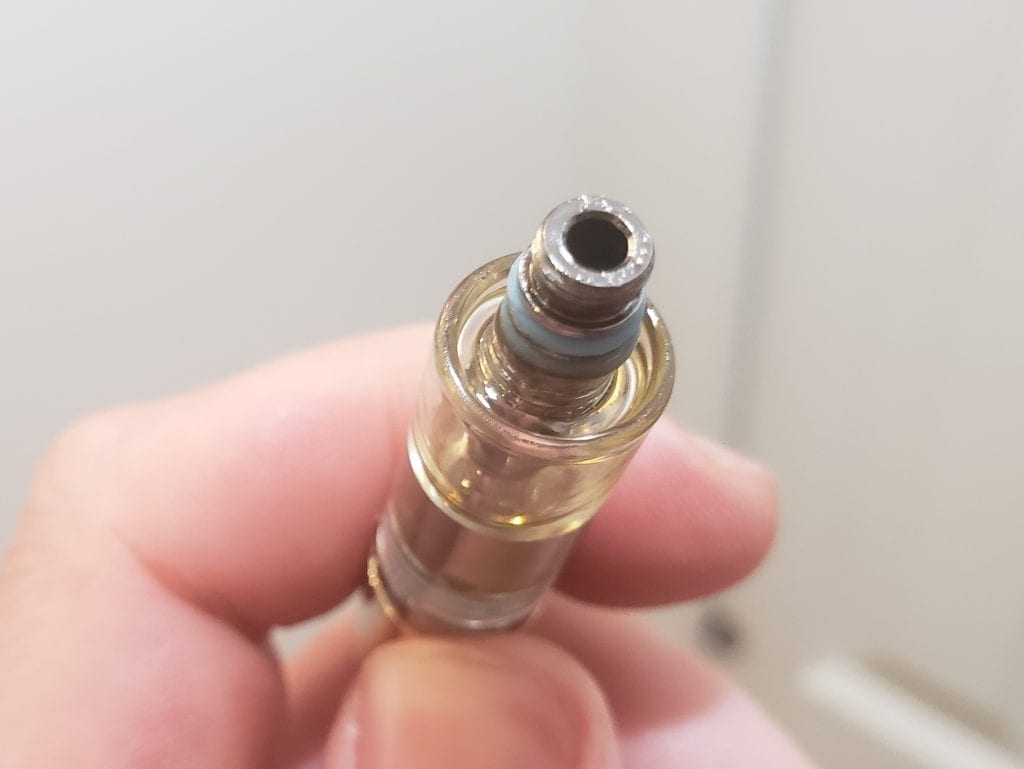 Great for multiple refills
One thing that really stands out is there's no degradation in vape quality between the first 500ml I put in there and the fourth 500ml. I have two SPRK carts, but I am still on the original one. Now four 500ml W Vapes syringes have been filled into it as well as some leftover BHO oil from a BaM pod when the G Pen Gio clogged.
The wider airflow path on the SPRK cart prevents clogging. Thus, after you refill, it still hits just as good as it did the on the first fill. I have a feeling there should be will problem running 4ML or more in these things.
Extra room to refill without going all the way down
Current SPRK cartridges are 800ml or about .8 grams worth of oil. If you fill this up with a 500ml (half gram) syringe you still will have a little bit of space on top. For a cart that is capable of being loaded many times this makes reloading even easier. You don't need to wait until the cart is empty to refill. I like getting a little custom THC oil mix in there as well.
Flavor delivery is on point
Flavor on the SPRK is spot on. This cart delivers the most flavorful vapor of anything I have yet to try. I used the same oils I have used before in other carts, just to make sure it was not a one off great tasting oil overpowering the cart.
Really hoping we start seeing this SPRK as an option on prefills, but they probably will have to get the 500ml version released before that happens.
Low hole placements make this one of the most efficient carts out there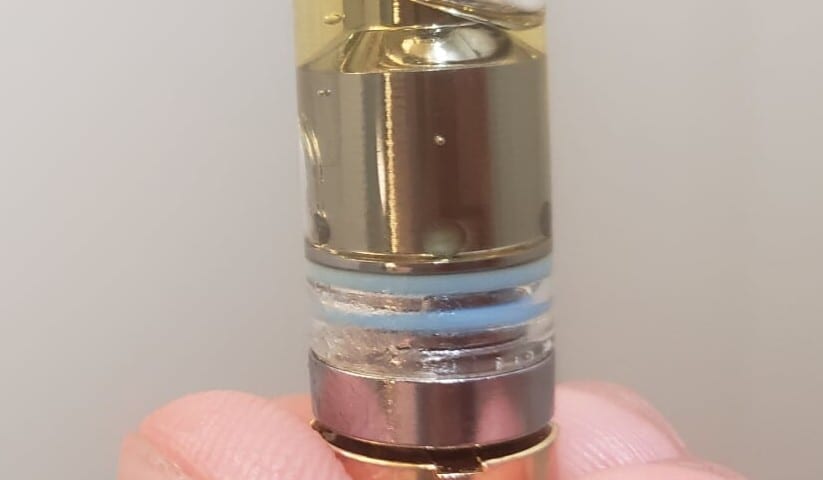 The placements of holes on the SPRK are very low, making it super efficient. This is one of the most efficient carts I've tried. I don't see anything that could be improved on efficiency for this cart. Everyone knows vape tech is constantly based on other things that come out. The SPRK does not re invent the wheel, but it does look like they checked out hole placements on other carts then decided to make them lower to make it more efficient and they did a great job.
Value is good especially considering re-usability
The SPRK comes in at $7.95 and shipping calculated for me at $2.70. Realistically, I would not be buying one cart and paying shipping on one. I would probably buy 2-5 carts at a time, spreading the shipping cost out. When I add 2 carts to the order shipping does not go up in cost.
About $10 for a cart is more than the cheapest CCELLs, but considering you can refill this thing more times than other vape carts without degrading definitely increases the value proposition.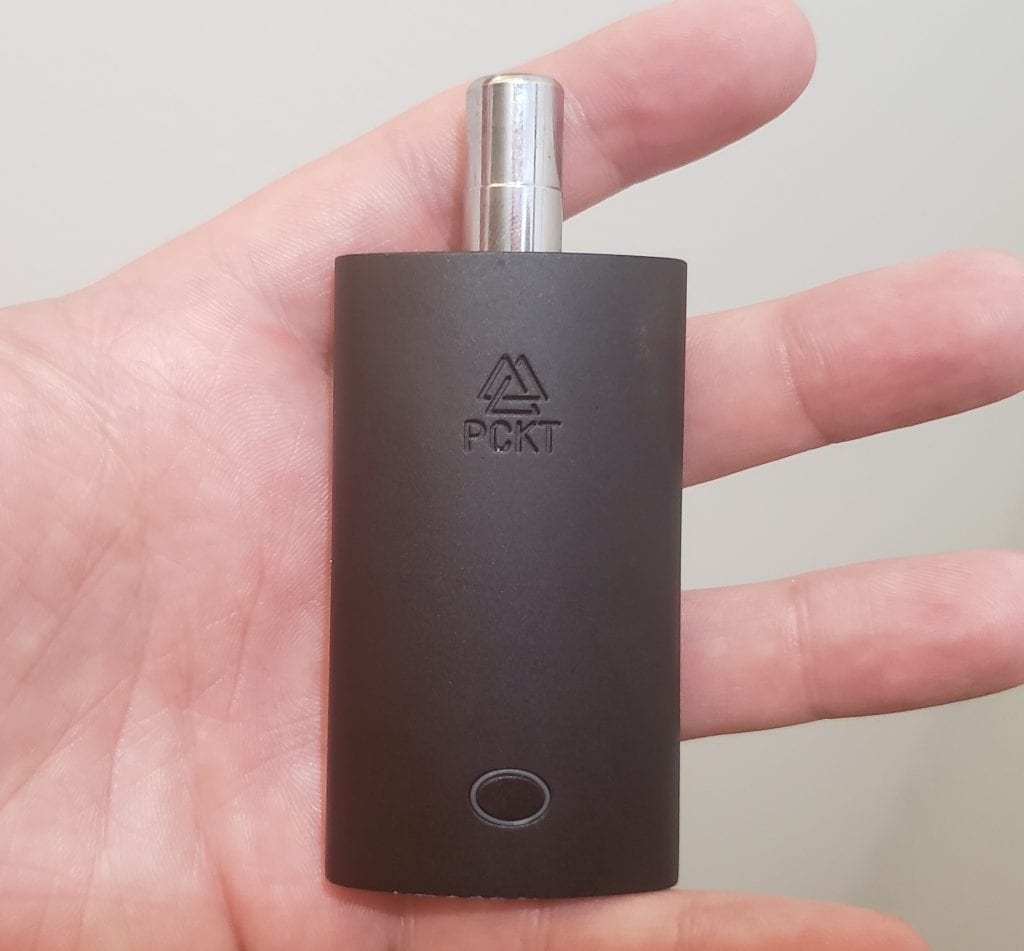 Concluding our SPRK cartridge review
Overall, the SPRK delivers on all points. Cost is higher than a lot of other carts, but quality is also a lot higher and its made for refills. Just picking it up you can feel the quality of the build. SPRK is the most efficient cart out right now with low-placed holes. So far, the SPRK cartridge is one of the best vape products for THC oil to come out in 2019.
You can get the SPRK cart on PCKT Vapor's website.