REVIEW OVERVIEW

SUMMARY
Mushrooms are just fascinating
I was really attracted to these Lion's Mane capsules after watching a documentary about mushrooms. There is something magical going on in those little shrooms if the producers were accurate in their research.
Since I have no experience with these mysterious plants/beings (the documentary indicated that they communicate and make community decisions, which is flat wild), I felt it best to turn to companies that have done their research and are working with mushrooms.
EDITOR'S NOTE: Lion's Mane mushrooms are scientifically called "Hericium erinaceus," used for culinary uses and also a source of some essential oils. You never quite know with mushrooms; we could stand to study them more. But pleased be advised that our reviews do not constitute medical or health advice.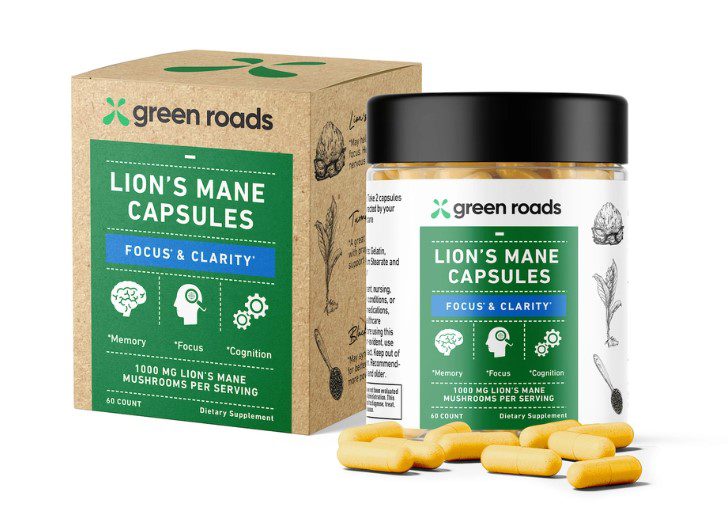 Green Roads added pepper to the mix
Green Roads has done their homework, and I am really intrigued by the addition of pepper to the product. Pepper has some great healing properties but I don't like much of it on my food. Seeing it listed proudly on the label was a selling point for me.
Products like this are hard to evaluate unless you have really noticeable results. I can say I did.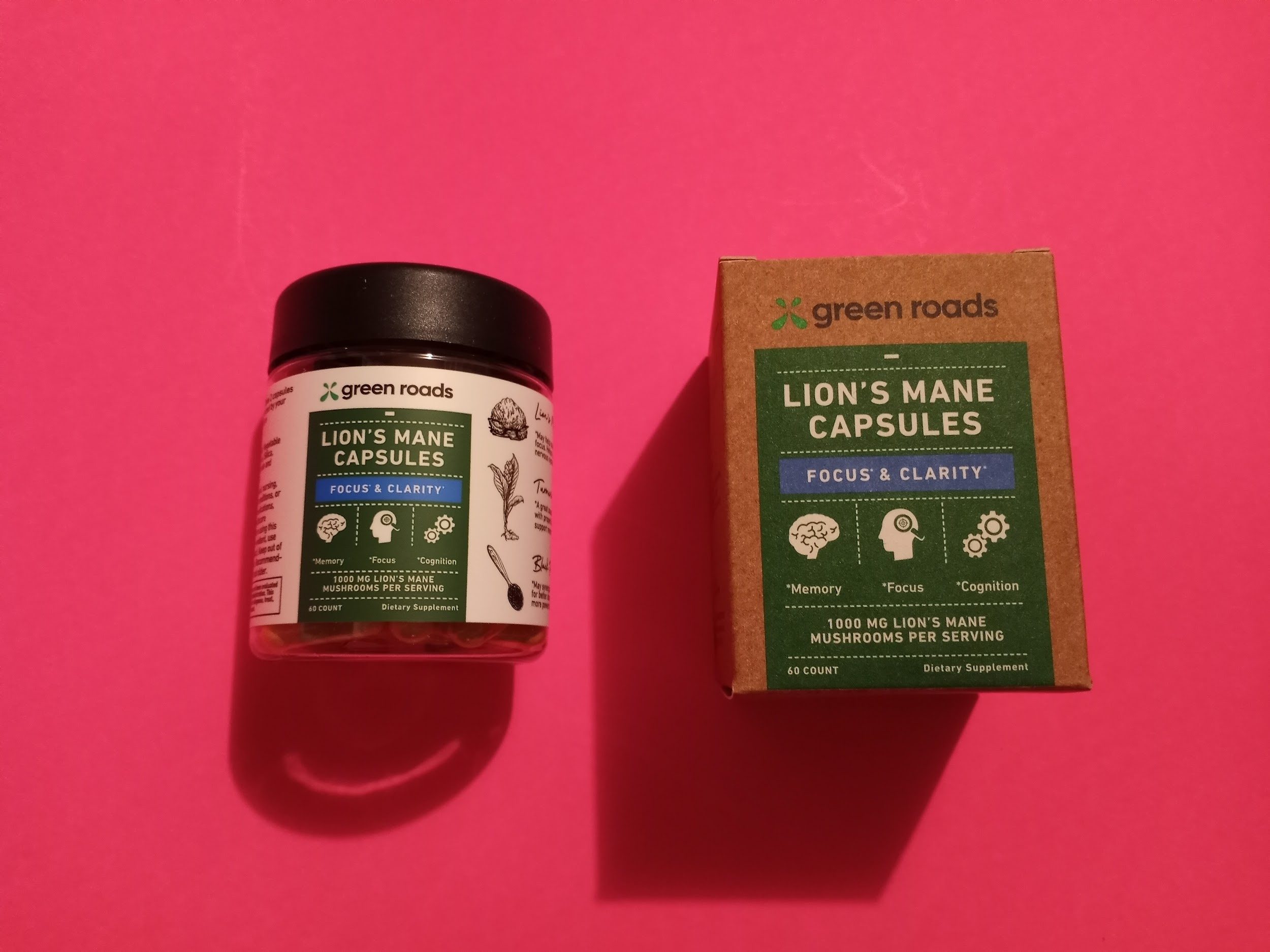 Lion's Mane Capsules improved my health
I've had some health issues since the death of my best friend in February – heart, vision, and skin problems. So I have been taking the Lion's Mane capsules faithfully since they showed up and am definitely feeling better.
My heart problems are almost completely caused by dehydration so I won't give them credit for that, but my skin started noticeably healing. My vision has not improved, but most of the pain and the uncomfortable something that I felt going on in my brain is gone. I can say I feel more clear. I can also say I believe this product will help my vision and heart if I stay on it. But even the labeling only goes so far as to claim "may help" so YMMV.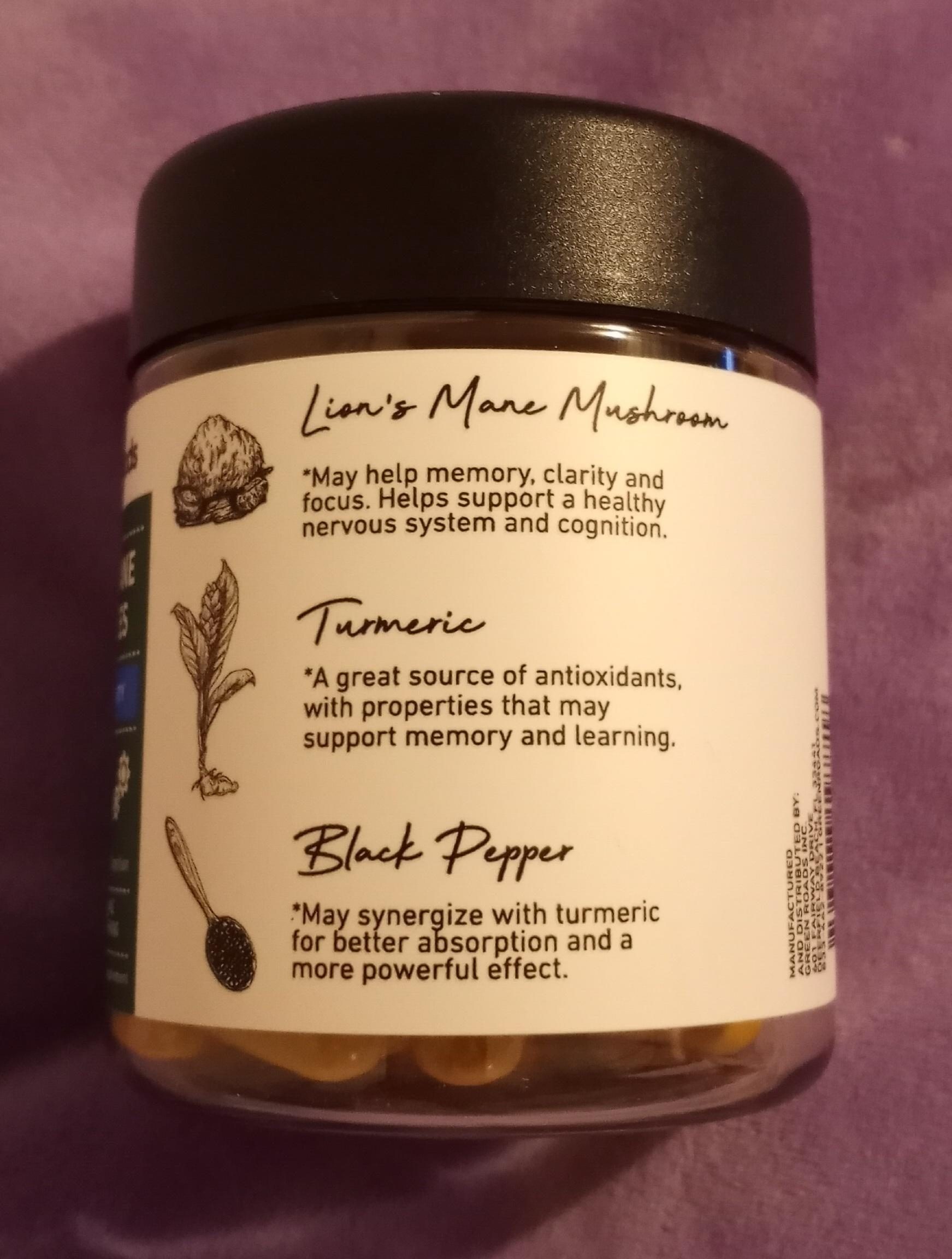 Great packaging
I liked the packaging of Lion's Mane capsules. Although I am the queen of cuteness and colors and flash, I am an environmentalist first, and this package is obviously Earth-friendly and easily recyclable. I could put it in the garden if I wanted and let it become compost. Good job Green Roads.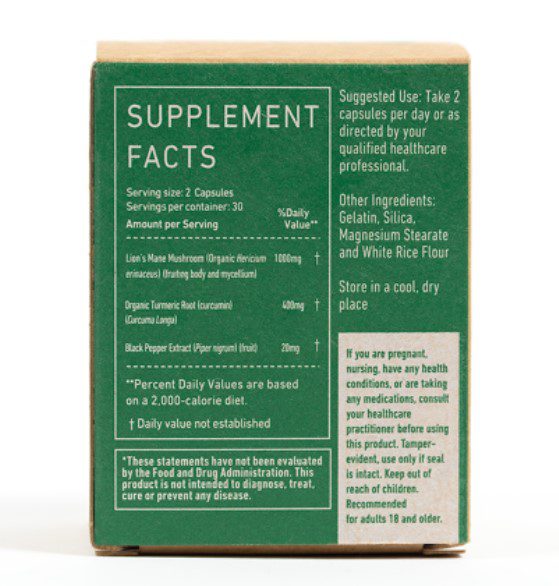 Awesome price
I don't pay for the products I review so I have to look up the price before I comment. I had to look twice to make sure I had looked up the right one. Wow! I expected it to be twice the price they are asking for this great product at $24.99.

Lion's Mane Capsules are an excellent health elixir. I highly recommend this product! 
You can find out more about Lion's Mane Capsules here.
Have you tried these capsules? Let us know in the comments or on our forum.