We get it, cannabis can be expensive. We were all yelling for legalized marijuana going back as far as, well, since it was prohibited, and we always said we'd gladly pay taxes on it. Well, we got our wish! It's recreation-legal in about 1/3rd of the US, medically legal in about another 1/3rd, and by golly, it is taxed to the harvest moon!
Since the price can be a factor of concern to the common stoner, especially during the economic fallout of a global pandemic, we're going to round up the cheapest THC cartridges in each major legalized state. We're doing this both with dispensary research, and polling individual users.
Nevada is our pick for the top state with the best cannabis scene. The Sin City vibe adds to the atmosphere of liberal hedonism, but on top of that Nevada got regulation right where so many other states get it wrong. With a dispensary scene that offers a lot of good quality and variety, it's a stoner's paradise!
But even in the Silver State, a good price for your cannabis is as welcome there as in any other. We sent our bargain-hunter staff out to scour the state for the most inexpensive THC cartridge brands.
Special Mention: Kanji, KYND, Sun Valley Cannabis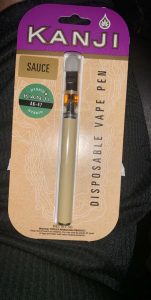 Price range: $11 0.5G (sometimes)
Our review of Kanji vapes is here.
Brands like Kanji, KYND, and Sun Valley Cannabis are really just the house brands for The Dispensary, NV. They are usually reasonably priced without being on special, but they almost always are on special, being as low as $11 per half gram! Not only does Kanji blow us away with its strength and quality, but a price of $11 per half gram makes us want to pitch a tent in the Dispensary parking lot and never shop anywhere else again.
Polaris MMJ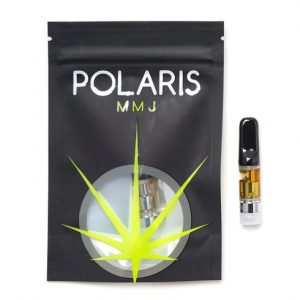 Price range: $25 0.5G
Our review of Polaris MMJ flower here
We already gave Polaris MMJ top marks for their flower, so it's a pleasant surprise to see that they also put that quality into a reasonably-priced cartridge! We found a lot of $25 half grams in Las Vegas, but not all of them have the quality we have found with their brand so far. Also, Head Cheese is not an easy strain to pull off, so they get top billing and a special place in our green little hearts.
Indo Cart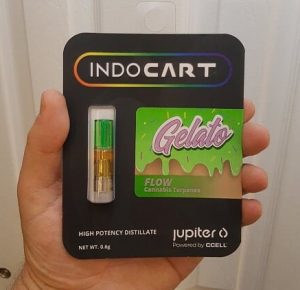 Price range: $25 0.5G
Our review of Indocart here
There are many $25 half grams to get to, so we'll keep it simple. When we checked out IndoCarts last year, we were very impressed with their quality oil, even disregarding the price. While at the dispensary we originally got IndoCarts from, we see they're raised their prices, we find many offers closer to the strip offering IndoCarts at a cheaper price.
Srene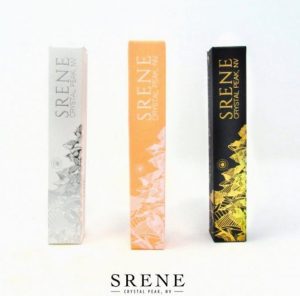 Price range: $25 0.5G
Our review of Srene carts here
We've reviewed Srene twice and found them vastly improved by the second pass last year. We're not just counting "less expensive" here, we're counting "good value for money." So Srene for $25 half-gram is a better deal than most $25 half-grams.
Vapen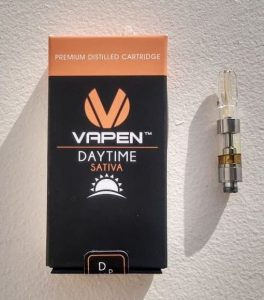 Price range: $25 0.5G
See our Vapen review here
In our continued march of $25 half grams, we thought the value of Vapen was well worth even paying full price. That was last year, so again we'll call a good price on a Vapen a good buy. We also heard a rumor of a "buy one get one for $1" deal on Vapens at one dispo, so keep an eye out.
White Lvbel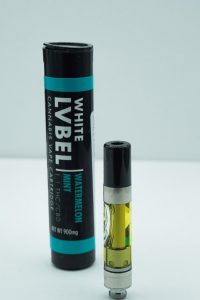 Price range: $27 0.5G – $39 1G
Our review of White Lvbel carts here
The cheapest we could find White Lvbel carts for this time around is $27 per 0.5G, but consider our review of White Lvbel just at the beginning of this year, when we said even $80 for a full gram wasn't a bad price for the value. They get edged out of the cheapest price category by a hair, and we've seen them at The Dispensary in Henderson for $39 full grams.
Provisions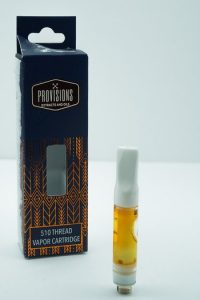 Price range: $40 0.9G
Our review of Provisions cartridges here
Nevada has some weird laws warping its cartridge capacity standards lately, so we see weird sizes like 0.3G, 0.6G, and 0.9G. When we tried Provisions, we thought they were a blast for a full gram at $40, so we have no qualms at knocking off a tenth of a gram. We also still see deals like "3 for $100" at Jardin. No arguments from us there! Provisions is a consistently high-quality, low-price value.
Old Pal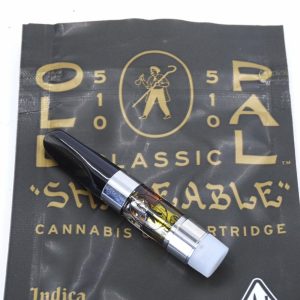 Price range: $20 / 0.5G – $36 / 1G
Our review of Old Pal here
Of course, we can't neglect the king of rock-bottom THC vape cartridges, Old Pal. Our old pal Old Pal is always there for us. We give it a glowing review, but notice that we tried the Nevada version. We hear in California that the quality of Old Pal is worse there. It's not the first time we've seen a stairstep in quality between the two states. But in Nevada, we're happy with Old Pal for being consistently reasonable, at least.
Final Thoughts…
When it comes to bargain hunting in Nevada, the dispensary tends to count more than the brand. You play a different game in Nevada. You take your phone around and get text subscriptions to dispensaries, then watch for deals to pop up here one week and there the next.
Las Vegas Readers, how fare you? Let us know what prices are like out there, and give your fellow stoners a tip in the comments or in our plush forum.