REVIEW OVERVIEW

SUMMARY
A gift set that soothes incessant anxiety? Sign me up! Harmony sent me a cute CBD gift set with capsules, CBD oil, and a balm. And, let me tell you, the tablets and CBD oil were super helpful for calming a case of social anxiety jitters. If you need a little calm in your life then keep reading.
Check out our video review of the Harmony CBD Gift Set here.
Pros:
Premium quality
Good taste
Smells good

Great value
Cons:
Recommendations: Check in on shipping and handling to see how packaging is put together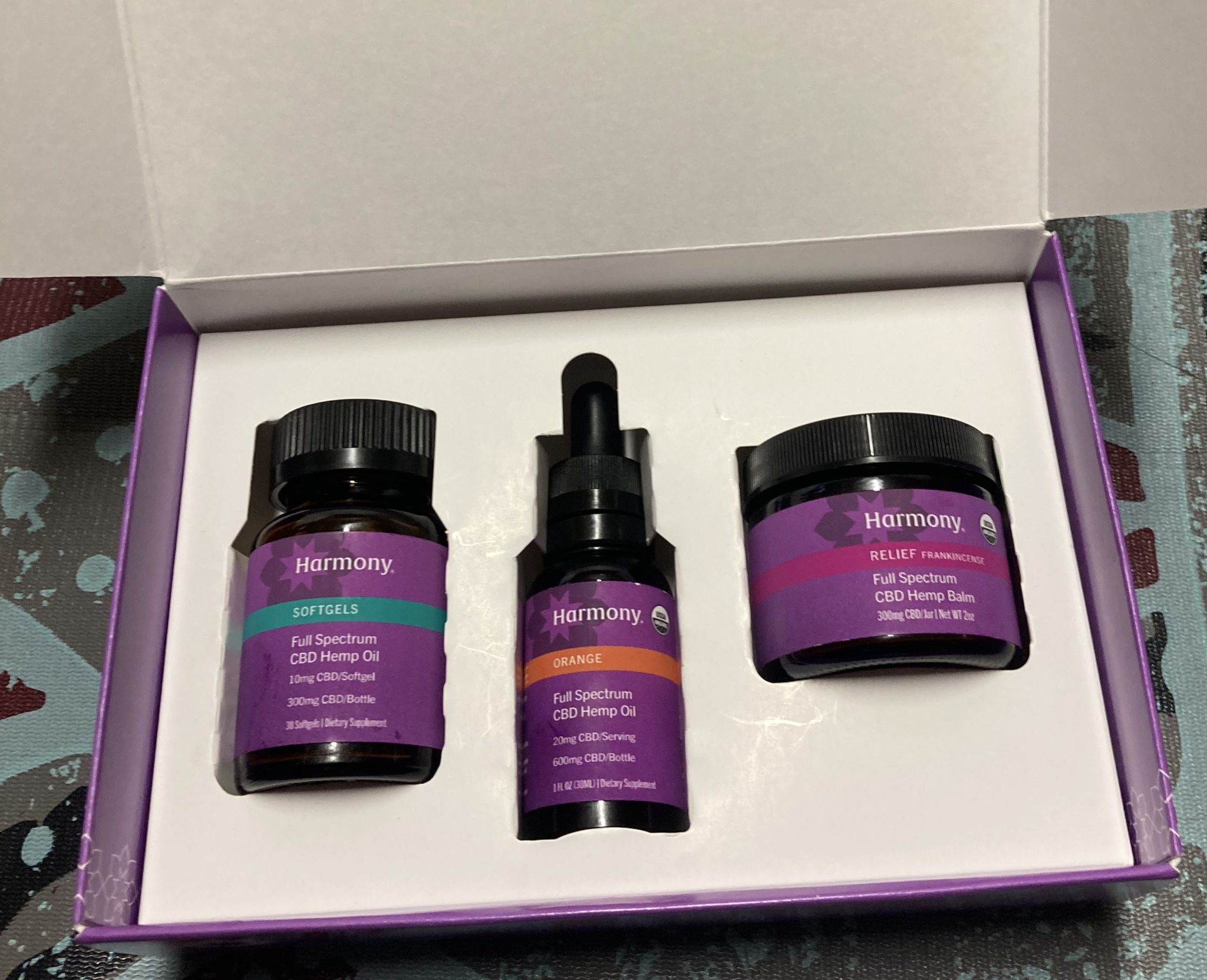 The packaging is classy, but the products were all over the place when I opened the box
The Harmony CBD gift set came in a cute purple and white box with specific placements to display the products. The packaging would have been ideal, but when I first opened the box all of the products were out of place. 
I'm not sure if this is an issue in the packing or the shipping process, but it might be something that the powers that be at Harmony should look into.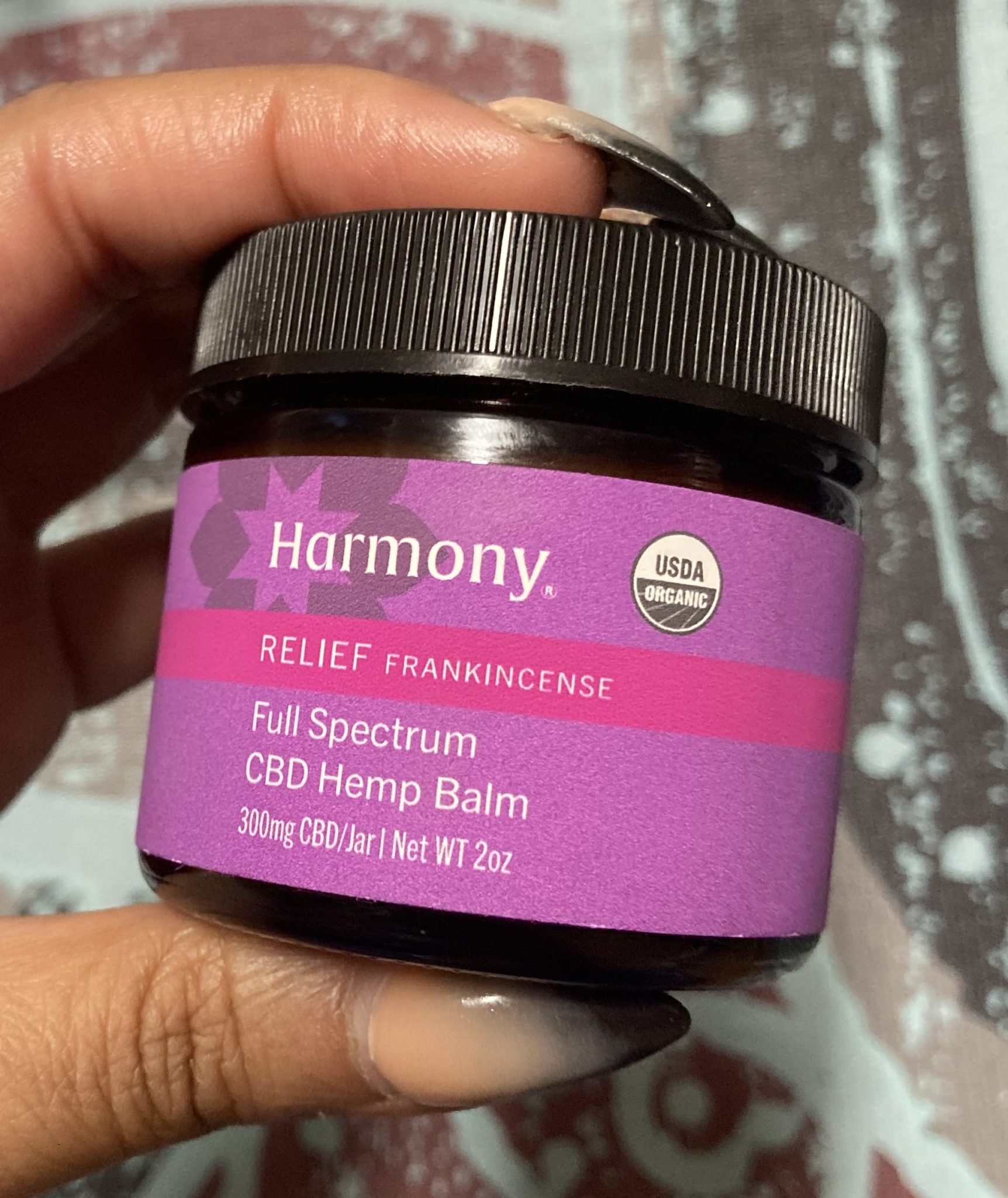 Every product was of premium quality and helped me through pop-up anxiety
I've always said my body is a detector for good-quality stuff. Laundry detergent, food, jewelry…if it's cheap my body will reject it. As soon as I used the balm, took the supplements, and the CBD oil, I knew everything was premium quality.
From the taste and consistency alone, you can tell that it was purely organic ingredients used for each product. 
The potency is also just right for each thing. None of it is too much or too little. The balm has 300mg of CBD per 2oz container. The full-spectrum CBD oil has 20mg CBD, and the soft gels have 10mg CBD per softgel. 
I noticed the oil and soft gels helped me feel more confident and productive throughout the day. My normal bouts of pop-up anxiety were few and far between.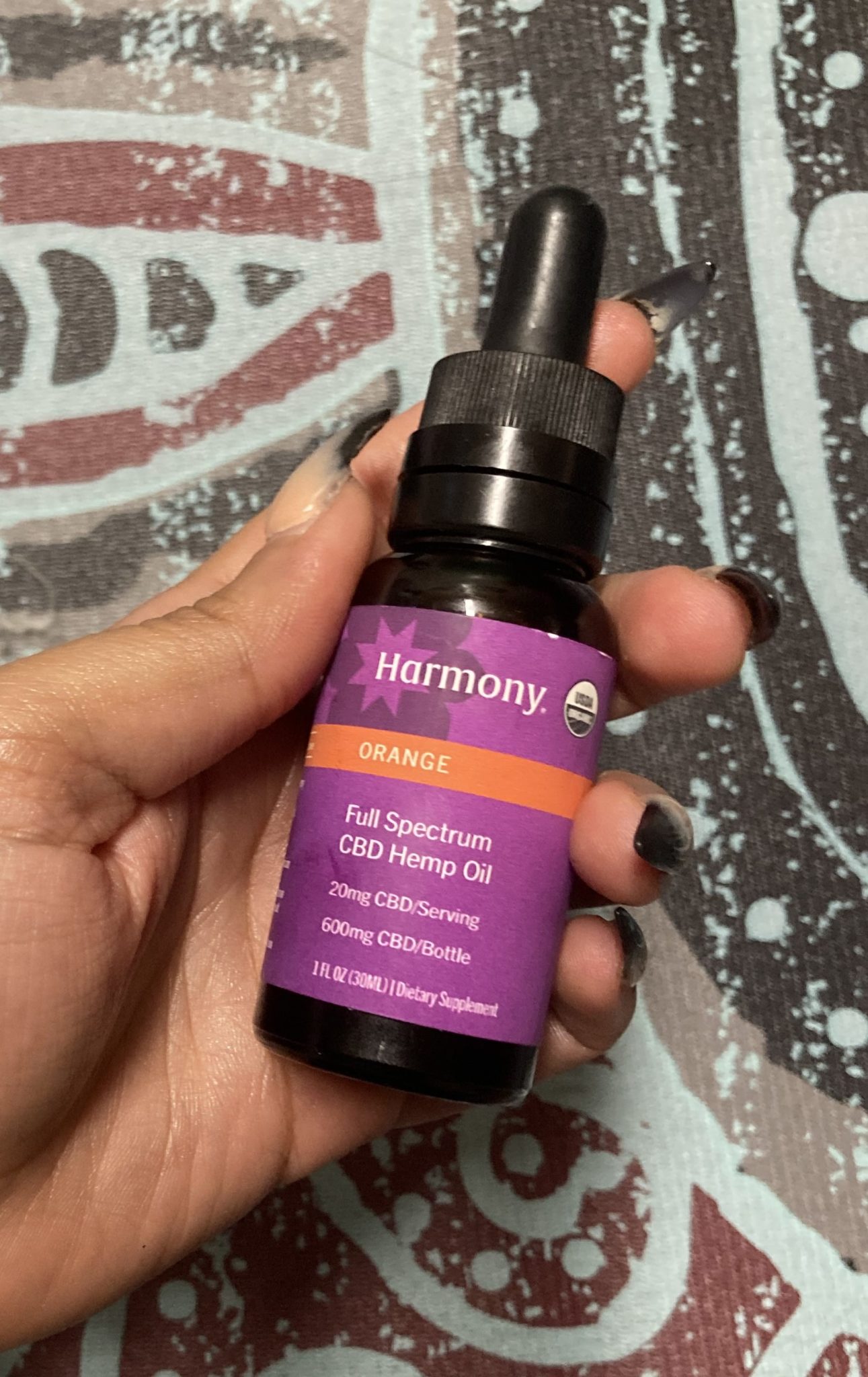 The CBD oil had a smooth taste, the pill was small and easy to swallow, and the balm was thick and absorbent
I enjoyed using everything in the kit. The balm was a sweet woody Frankincense smell that I equated to the smell of licorice. It doesn't have that pesky weed smell that some balms have, so A+ for that. It also absorbed into my super dry and itchy tattoo and kept it moisturized throughout the frigid Chicago weather. 
The soft gel pill was small and went down the hatch without any problems. I have a bit of a sore throat, and the pill still went down smoothly. 
The CBD oil was an orange flavor and tasted pretty good. The orange oil masked the CBD taste, so it wasn't a bad dosing experience.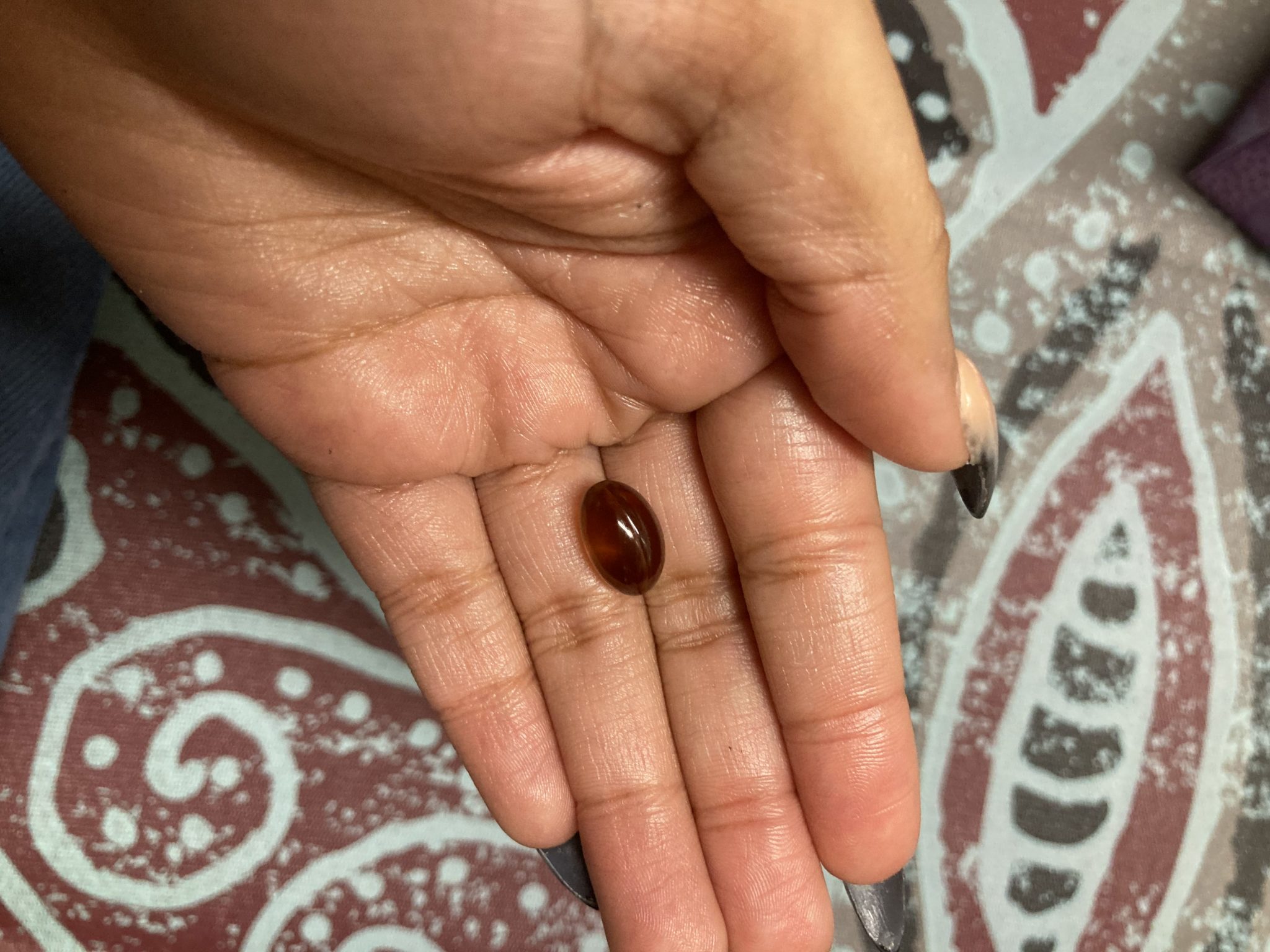 The CBD gift set will save you 21% compared to buying each product individually
The gift set is a great value, if you tally up the retail price of each item in the set it'll add up to $164.97, but if you get the Harmony CBD Gift Set it'll cost $129.99. Twenty-one percent off? Not bad at all.
30ml CBD Hemp Oil – $79.99
CBD Topical Balm – $34.99
CBD Hemp Softgels 30ct- $49.99
The Harmony CBD gift set has premium products, a great value for your buck, and everything in it works. Other than the unkempt packaging, they have a great gift set on their hands. If you want to try it out for yourself head to the Harmony website.
Dear readers, have you tried Harmony Gift Set? Let us know in the comments or on our forum.