REVIEW OVERVIEW

SUMMARY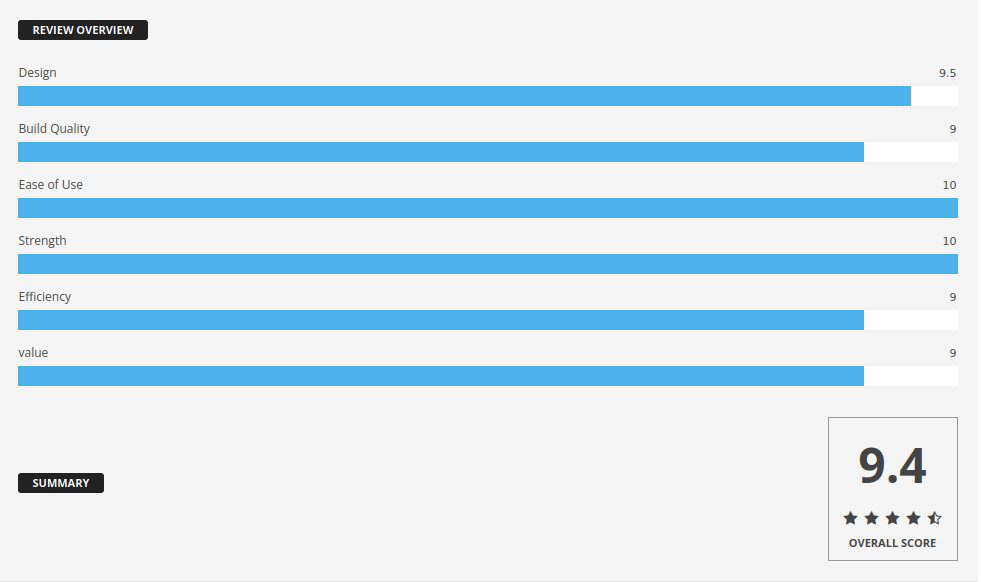 Dab friends, we're here today to look at the Utillian 8, the new dab rig from Utillian. This was interesting for me for two reasons: (1) I was deeply impressed with the Utillian 5 wax pen when I reviewed it back when, and (2) we're all practically swimming in eRigs, and here comes Utillian just now making its entry. Perhaps Utillian has been slow to market, but I can see that the time was well spent on such a well-thought-out device. The Utillian 8 goes for $219.99 currently, which I would consider a solid value at that price.
See the Utillian 8 in action in our video review here.
Pros:
Easy function
Smooth hits
Easy tear-down
Comfort grip
Quality, solid piece
Cons:
Atomizer stains fast
Replacement atomizers can get pricey
Recommendations: The atomizer is the sticky point in any eRig, even if you redesigned the atomizer and called it a "High-Performance BurstHit 3D Atomizer." Keep working on it. Also, put a mark on the bubbler glass where it lines up to the airpath.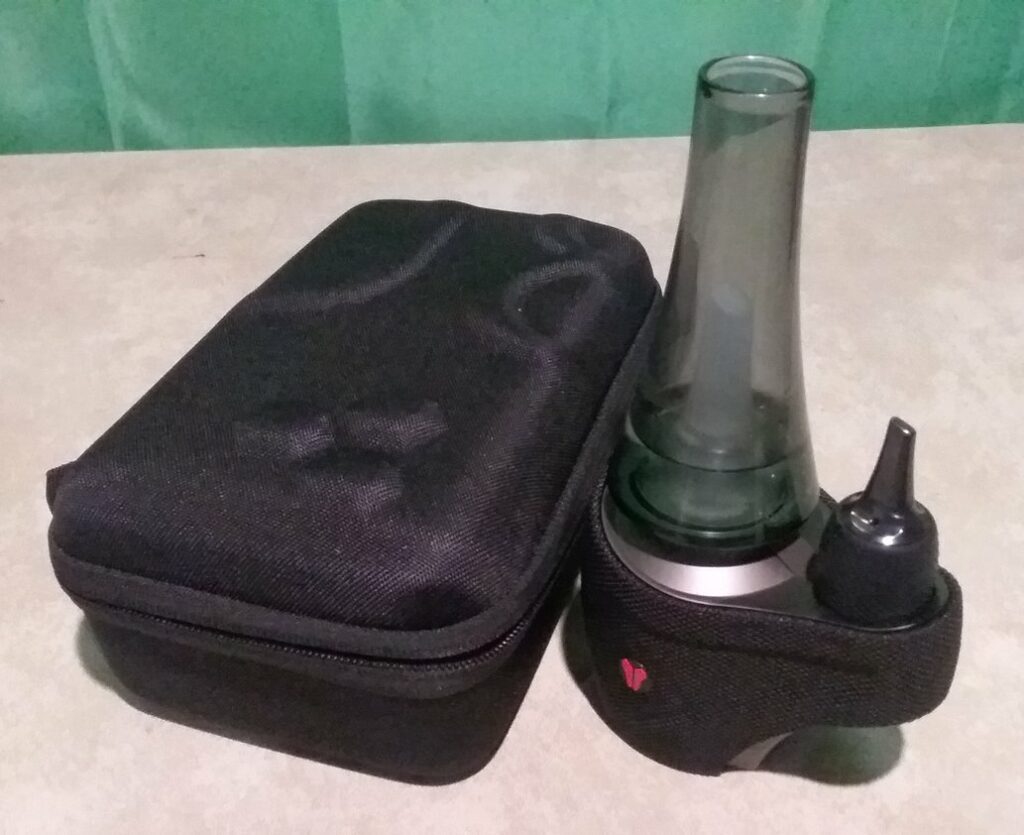 The Utillian 8 Has the Easiest Controls Ever!
Since the Utillian 8 is just begging to be compared to – well, all the other eRigs – I will start by mentioning one place where Utillian stands above the crowd: The control scheme. It's:
single-press/hold for a sec – ON
single-press while running – change temp
single-press/hold while ON – OFF
2x press while off – display battery charge
That's it! The Utillian 8 performs an automatic heat cycle schematic while running. It heats to the last-desired temperature, stays at that temp for about 15 seconds, and then cools off and shuts down. You can begin this cycle again with a single tap/hold. Other than that, there's nothing to do but load up a dab, puff away, and enjoy! The glowing LED on the side is the kind with four petals, for indicating battery charge or temperature in increments of 1/4.
For me – and I suspect most dabbers agree – this is all you need. We've seen several eRigs with different use modes, or they require you to press and hold to keep heating in "demand mode" and so on. But I really don't see dab users out there fussing over this mode business. What we want is to heat up a dab and inhale it, with the minimum of fuss. So yeah, after two or three years now of other eRigs' button schemes, Utillian came along and got it perfect.
When heating up, the smoked-glass bubbler will glow red. At full temp "ready to hit," it will glow green, and also strobe green when cooling down. It manages to be simple and elegant.
The Cloth Grip Cover Handles Well
Another improvement Utillian has made to the eRig standard is the introduction of a meshed cloth cloak that fits around the base of the unit. This is so comfortable to hold and grip, especially for those with limited dexterity. It's a small detail, but it makes a big difference. It looks great, and it comes off for easy cleaning.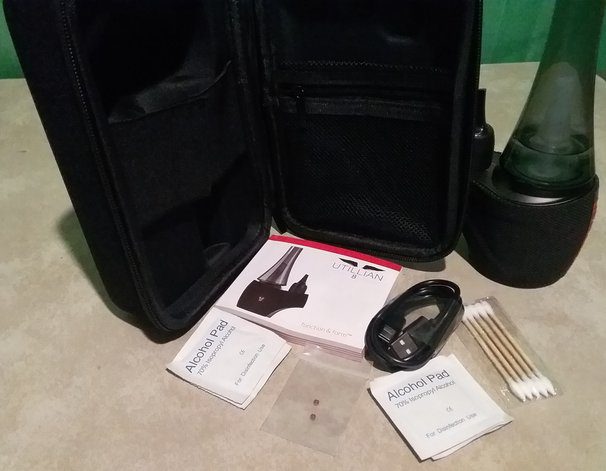 Complete Tour of the Utillian 8
To start with, the Utillian 8 comes in a thick, durable, and handsome black carrying case with a handle to pack and go. Along with the unit itself comes the standard USB-charging cable, a thick manual in 4 languages, some swabs and alcohol [pads, and the tiniest pair of terp pearls I've ever seen. I've never seen terp pearls used outside of the glass rig world. I had my doubts about fishing out two tiny beads to clean the residue off them, so I left the pearls aside.
The atomizer is covered by a thick rubber gasket that serves as a burn guard around the atomizer and a combination carb cap and dab tool. When seated in the top of the oven chamber, any extract you have sticking to the dabber is suspended in the center of the heating surface, ready to drip down and sizzle. For diamonds and sugar, you're better off with a scoop.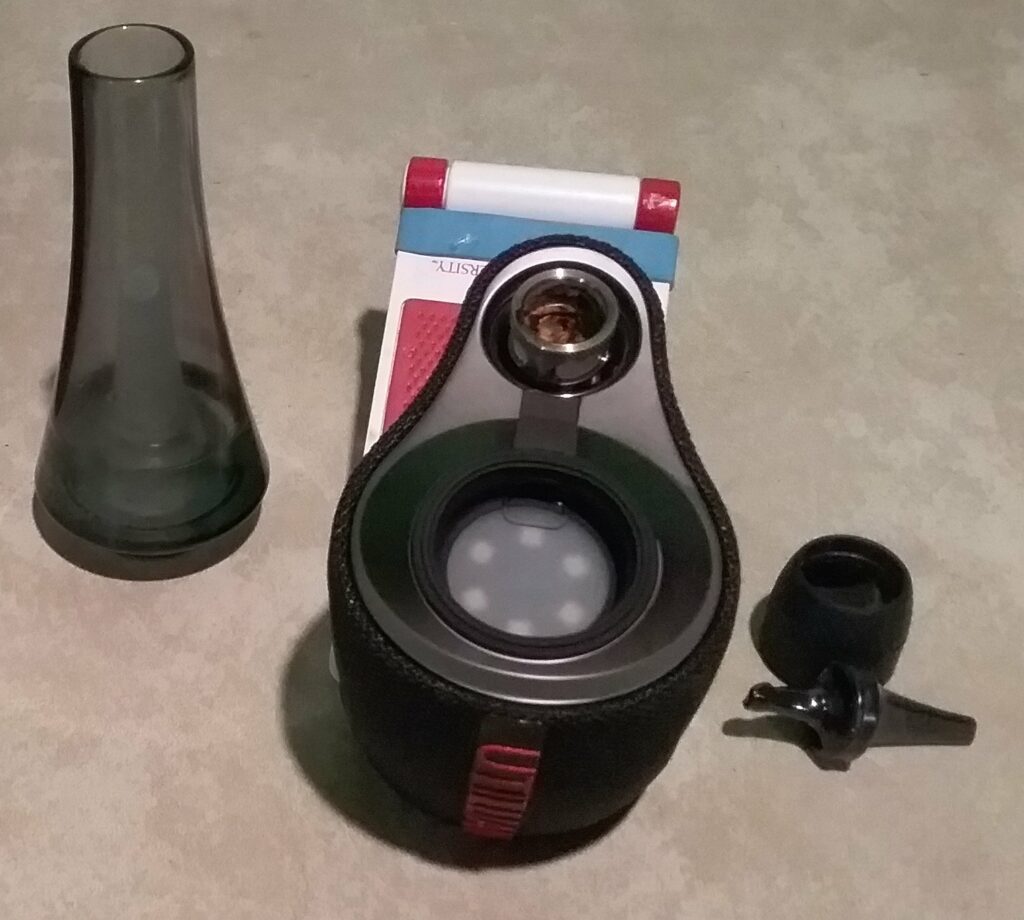 The glass bubbler pops right out of a rubber housing. And below it, you see that white circle with the six dots? At 12 o'clock there, there's a notch that connects to the airpath from the atomizer. You have to pay attention when putting the bubbler back in, to make sure the notch in the base of the bubbler lines up with that airpath. There are no marks on the outside of the glass to guide you here.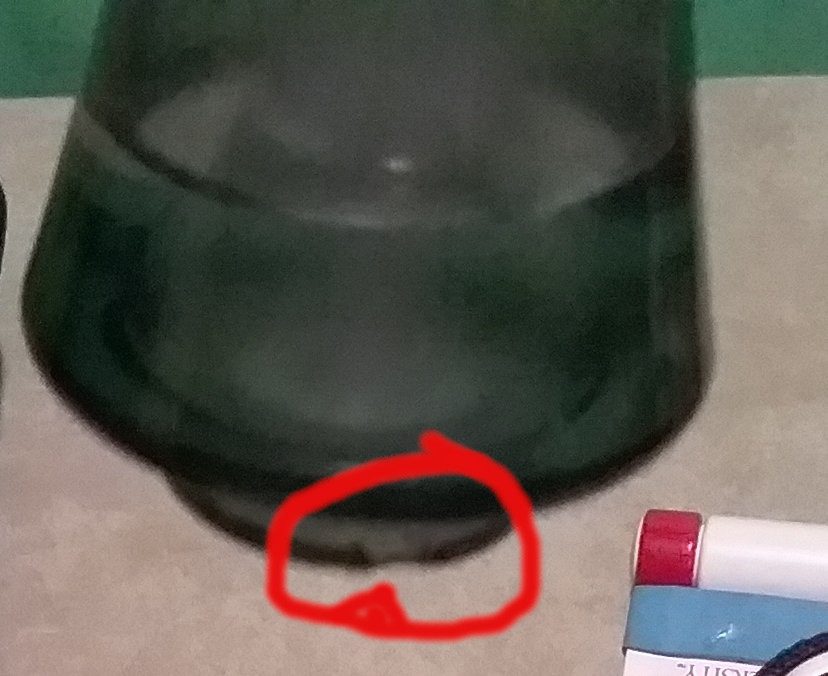 No really, that notch is tiny, and out of sight when you're putting the bubbler back in. A little marked line to match it up would help a lot here.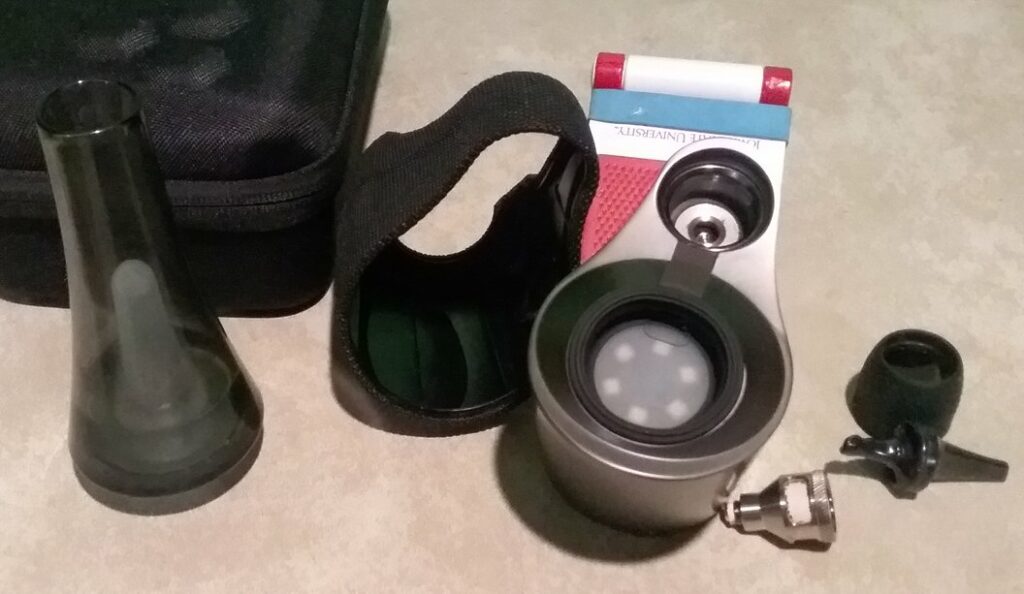 Finally, the cloth cover comes off the base, and re-attaches with magnets. This is one of the easiest eRigs to break down I've ever seen; practically every part is accessible for maintenance. Even the airpath is covered by a strip of rubber you can pull out to clear it of obstruction.
The Utillian 8 Hits Smooth and Powerful
In the video, even though it's not an unboxing, it's pretty fresh out of the box, and I try the Utillian 8 for the first time on camera – previously, I did make sure it's charged and practiced with the buttons, that's all. Since that video, I've dabbed a few more times with the rig, including a pass with the wonderful, creamy THCA rosin extract I reviewed recently from Rave Exotics. I can't stop raving about this stuff!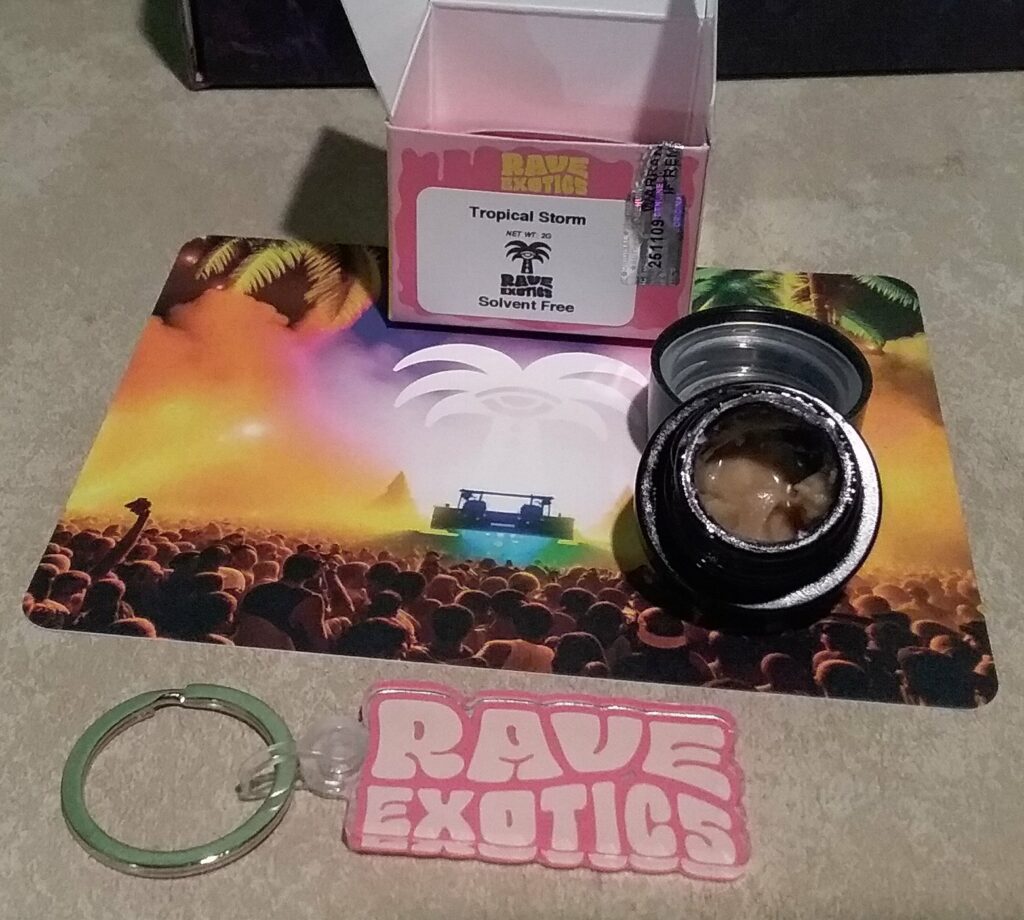 The Utillian 8 does the dab justice, whether it's diamonds or wax or budder. It heats evenly and efficiently so that even a small dab may take several heat cycles to finish off. As for the tempo settings, they're at the standard four stops running from 500-800 degrees F.
Replacement Atomizers Cost $45.99
We do come to one point of concern I have for this rig: the "Utillian 8 BurstHit 3D Heating Element." In the manual, it says that the heating element is due to be replaced after three months for light use and only one month for heavy use. And from just a few uses, I already have brown stains on it that the swabs won't touch. Neither did 91% isopropyl. So maybe at "heavy use," the atomizers can get expensive to replace. To be fair, I have yet to see the heating coil that cleans up back to factory-new.
Should You Get the Utillian 8?
I see no reason not to recommend the Utillian 8 as it stands. The only problem is that most people who want an eRig already have one, and Utillian is almost a last-minute entry. However, if you happen to have waited until now, this might be a great stroke of luck for you! The Utillian 8 is solidly engineered and designed, attractive, easy to use, and delivers a cloud you could lose a dragon in. What's not to love, except that its price point puts it smack in the middle of the range of the over-saturated eRig market. But like I say, the good ones are worth waiting for.
Again, find the Utillian 8 eRig here.
Readers, share your dabbing adventures and atomizer cleaning tips here in the comments or in our wild and crazy forum.
###