REVIEW OVERVIEW

SUMMARY
You read the title right, gummies AND mints! I'll be going over 2 products by Tillmans Tranquils.
I have never worked with this brand before, so I am looking forward to seeing how their products compare. I have the Mango THC Gummies Anytime Blend and the Cherry Mints Perfect Dose. 
You can check out our video review of the Tillmans Tranquils Gummies and Mints here.
Pros:
Cons:
Packaging
Gummies could have a better effect
Recommendations: Make the packaging easier to open for those who have wrist issues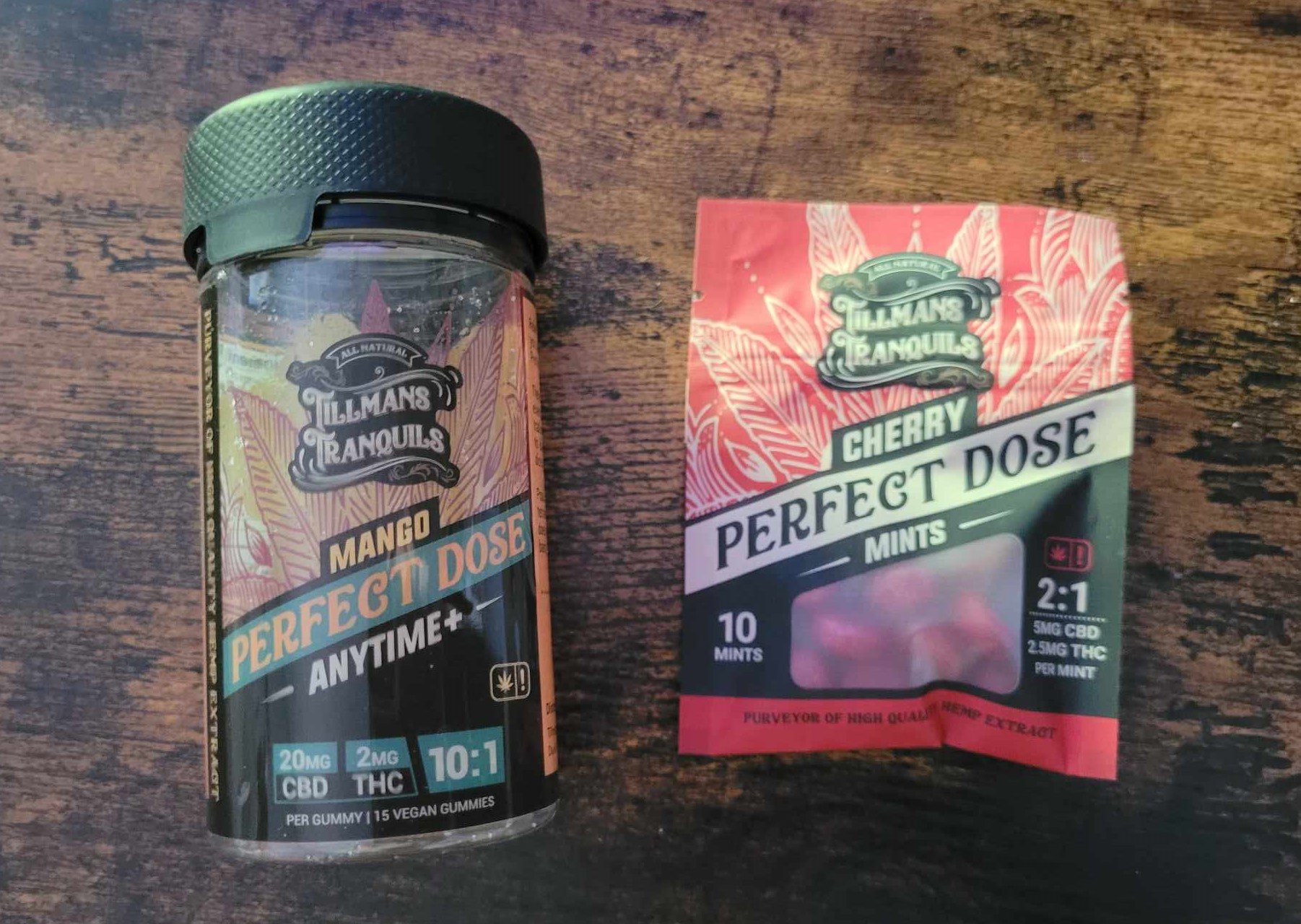 The Packaging is so-so…
The Cherry Mints were very easy to open since it is a baggie, but the Mango Gummies gave me real problems. I have a wrist injury so the strength in it isn't as good as others. I am not joking when I say I tried to open this container for almost 10 minutes. It is a press-and-turn container and normally I don't have too many issues with these, but the one I got just kept spinning and spinning, then not catching the grooves inside. I had to have someone open it for me. After the initial opening, it was easy to open after that.
This isn't going to be an issue for many of you, but for those whose bodies are broken, it makes a world of difference. Be warned for those who may have similar issues.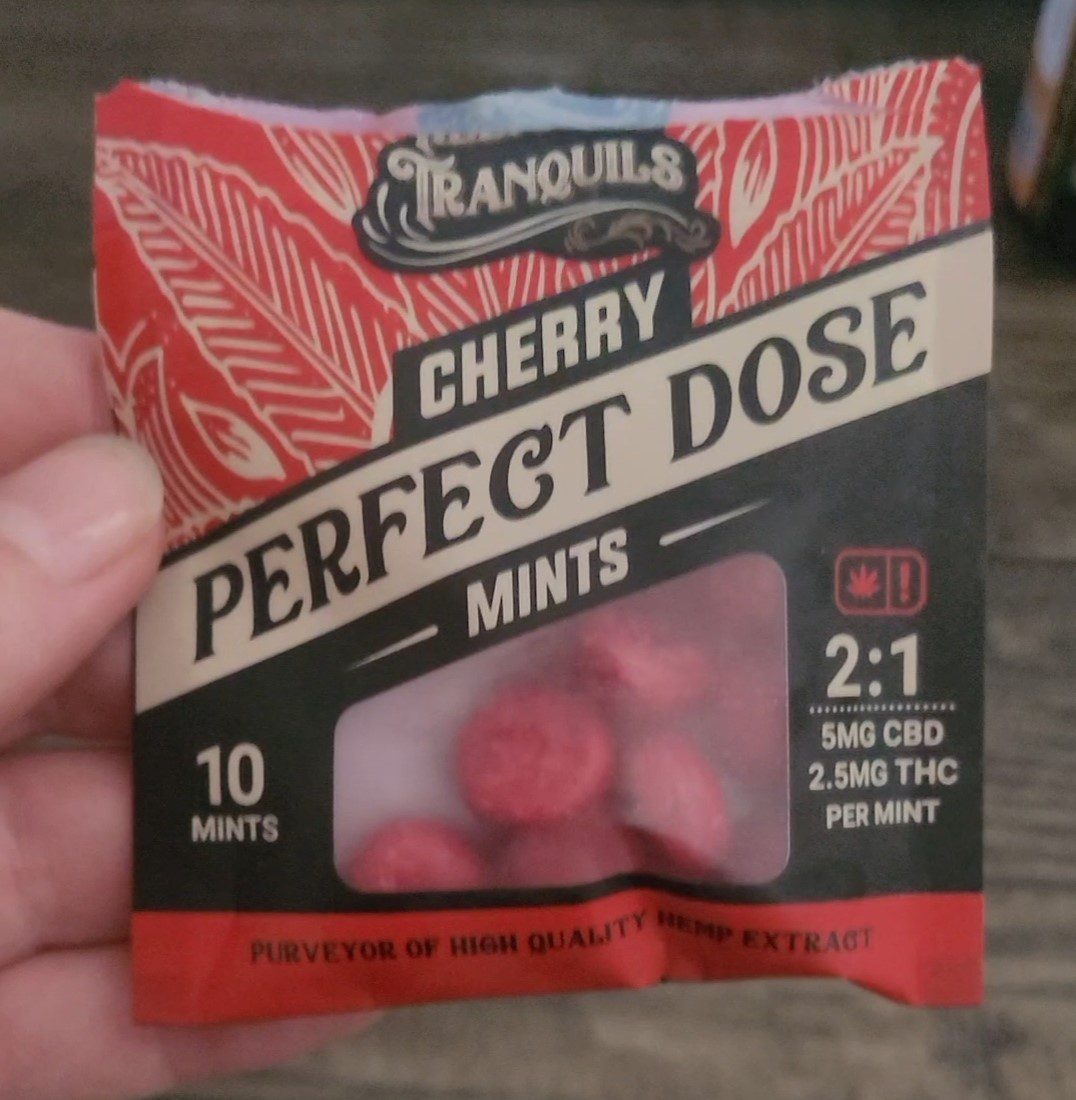 Flavor for the win!
For the cherry mints, I was very scared to initially try these from flashbacks of taking cherry-flavored medicine. BUT, they were pretty good! It was a subtle cherry flavor, so it wasn't overpowering. The texture was interesting. The mints held up like an Ice Breakers Mint, then disintegrated into a tums consistency, overall, not bad at all!
The mango gummies were a punch of fruity mango to the face. The sweetness on the outside with the sugar, and mango goodness on the inside. The texture for these is VERY soft, not chewy at all like some gummies, they sort of just melt away in your mouth. There was no aftertaste of weed to these, so be careful! These could be addicting and easy to eat if you are not paying attention.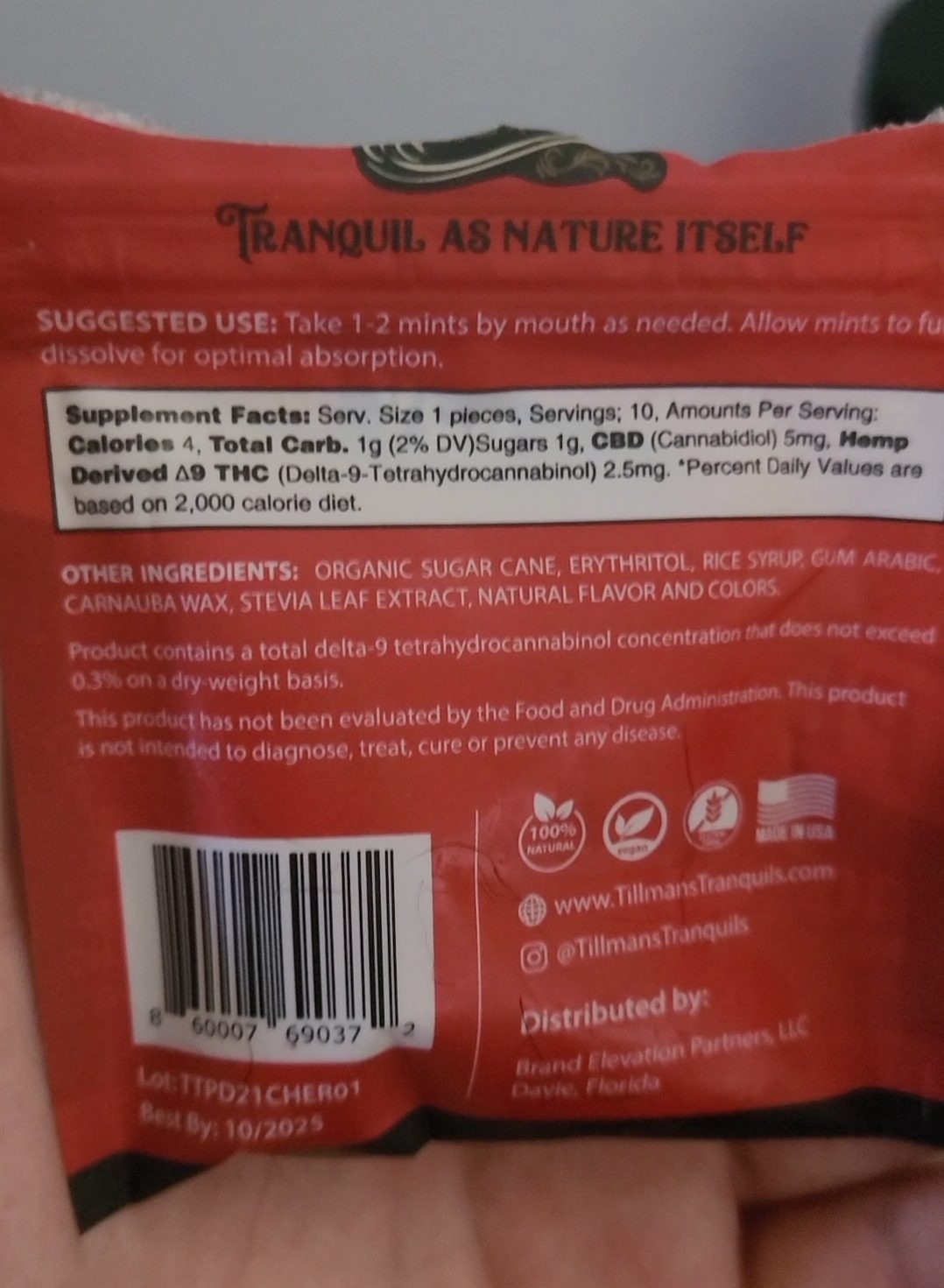 Effects are 50/50
The Cherry Mints consist of 5 mg of CBD + 2.5mg Delta 9 THC per mint with 10 mints per pack.
The effects slowly started kicking in 30 minutes after eating, and full effects after an hour. At first, the mints take away the edge in your head while the CBD starts kicking in. This created a relaxing vibe for me. I was not high, but felt good and the best part was that feeling lasted a few hours.
The mango gummies weren't that much different. These gummies are made of 20mg CBD + 2mg hemp-derived THC per gummy and come in a pack of 15. I took a full gummy and I did sense some ease when it came to my anxiety but my body was relaxed. Because there is no high to these, you could definitely take them any time of day as the container advertises.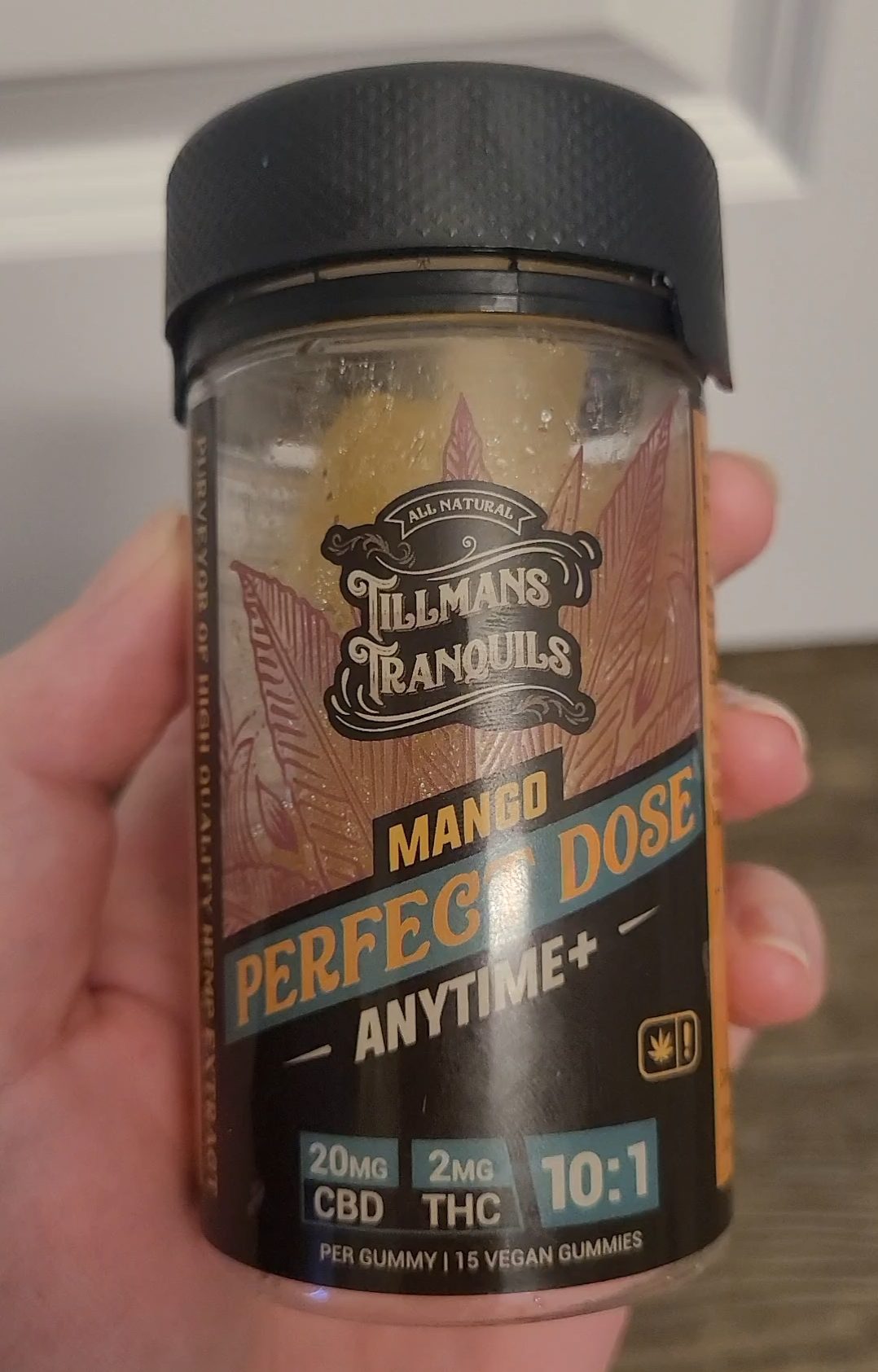 Is this recommended?
I would say yes if you are looking for something to help with body aches throughout the day. These are meant to help relax you, not to get high. That being said, the gummies cost $30 and the cherry mints cost $13. The brand I normally go for when it comes to relaxing is a bit cheaper and on sale a lot of the time, so I wouldn't go out of my way to buy these personally, but it could be different for you.
You can find out more about Tillmans Tranquils products here.
Have you tried anything from Tillmans Tranquils? Let us know in the comments or on our forum.