REVIEW OVERVIEW

SUMMARY
I'm not going to lie, this is my first bong! I never trusted myself in getting one especially because I have a dog with a hurricane tail. It always seemed like a luxury purchase considering it could break at any moment with my whirlwind of a dog. I have heard and seen great things about Tank Glass, so I wanted to be optimistic. I received the original Tank Glass 12" with tactical additions! And I will be reviewing the durability, the tactical features, and the added bonus of a ring ice catcher.
Check out our video review of Tank Glass Bong here.
Pros:
Superman's level of indestructibility
Ring Ice Catcher
Tactical option is the only option
Cons:
Recommendations: None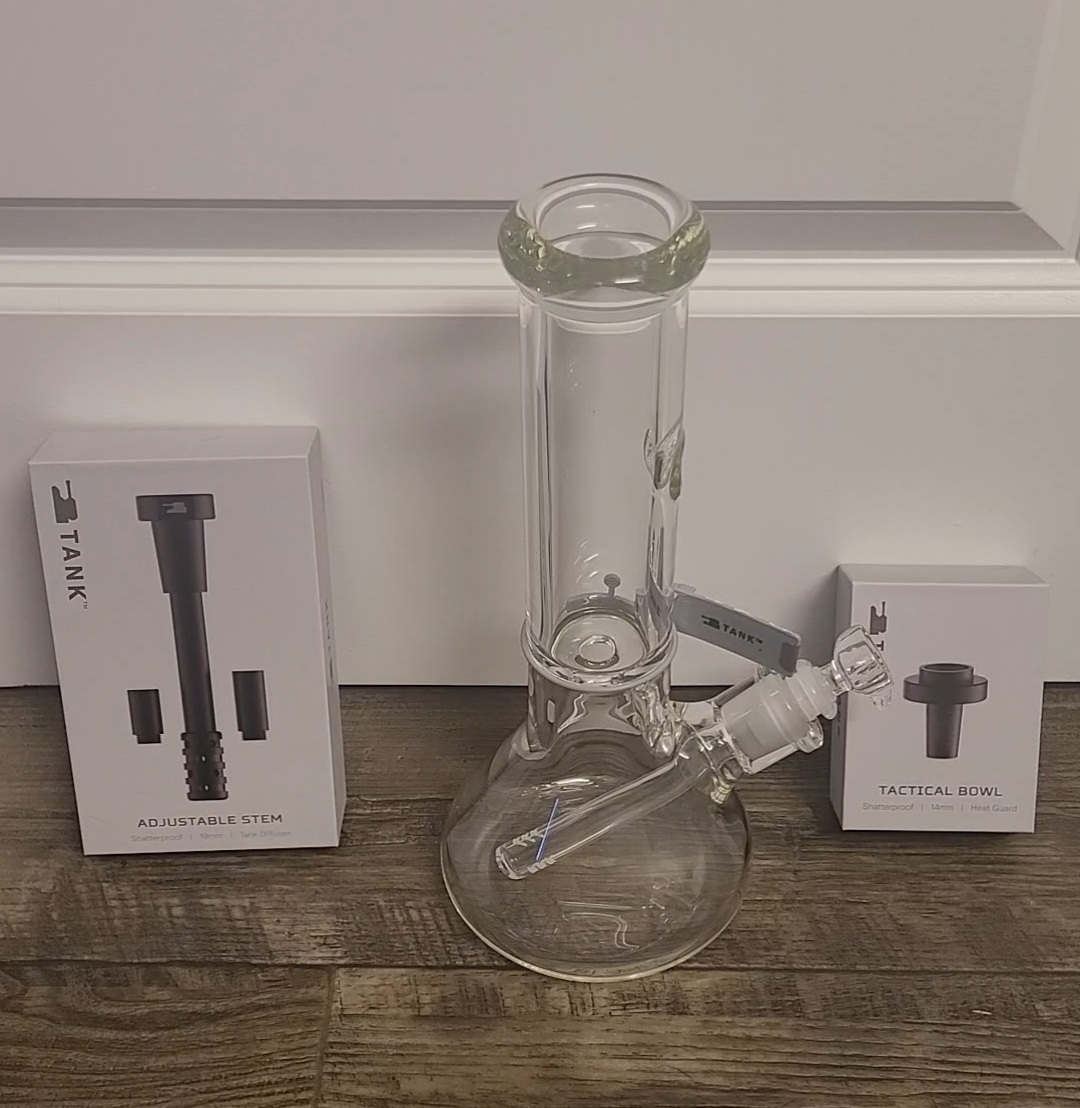 Superman Indestructibility!
From my understanding, this is something that can only be purchased on their website. So before it even got to me, it had to go through the ringer of what we call the American Postal Service. They packed it carefully and when I opened it there was no damage. Now I have seen the videos of dropping the glass on concrete, but I have terrible luck, so I did not want to try that. I did however set it up as if people were going to pass it around. That included filling it with water and ice. I dropped the glass about 2-3ft from the ground and nothing chipped or broke. Tank Glass gets high marks in making this thing durable. I feel comfortable enough leaving this at table level with my dog's tail whipping around.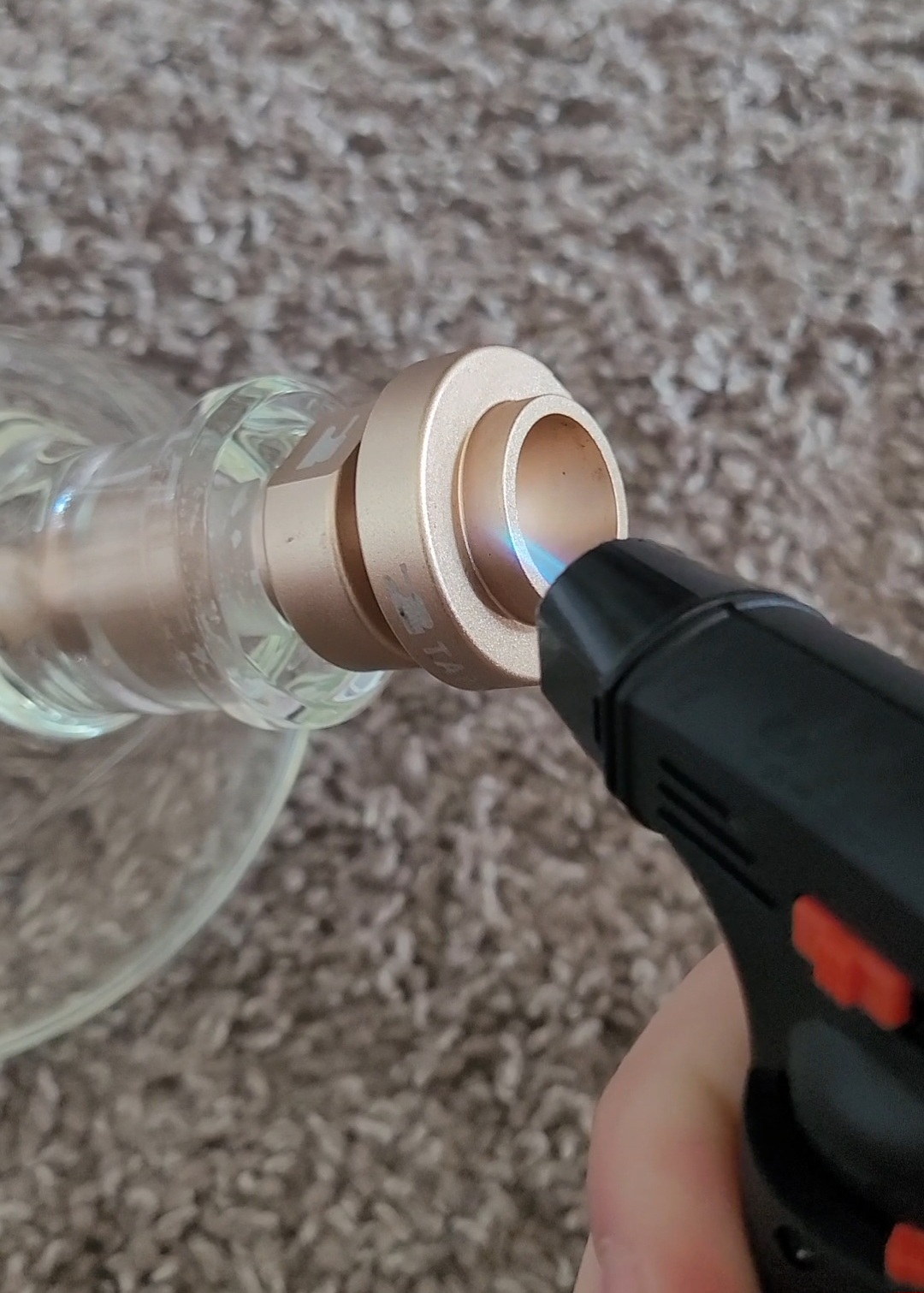 Ring Ice Catcher
Call me Boujee, I do not care. I have been spoiled by ice catchers and it is just another perk to this product. I don't think the ring ice catchers get enough hype so this is me hyping it up. Why wouldn't you want this feature?! It creates an incredibly smooth draw and the flavors are enhanced filling the sinuses without the burn or cough. The ice with the stoutness, it is 12", creates bigger highs!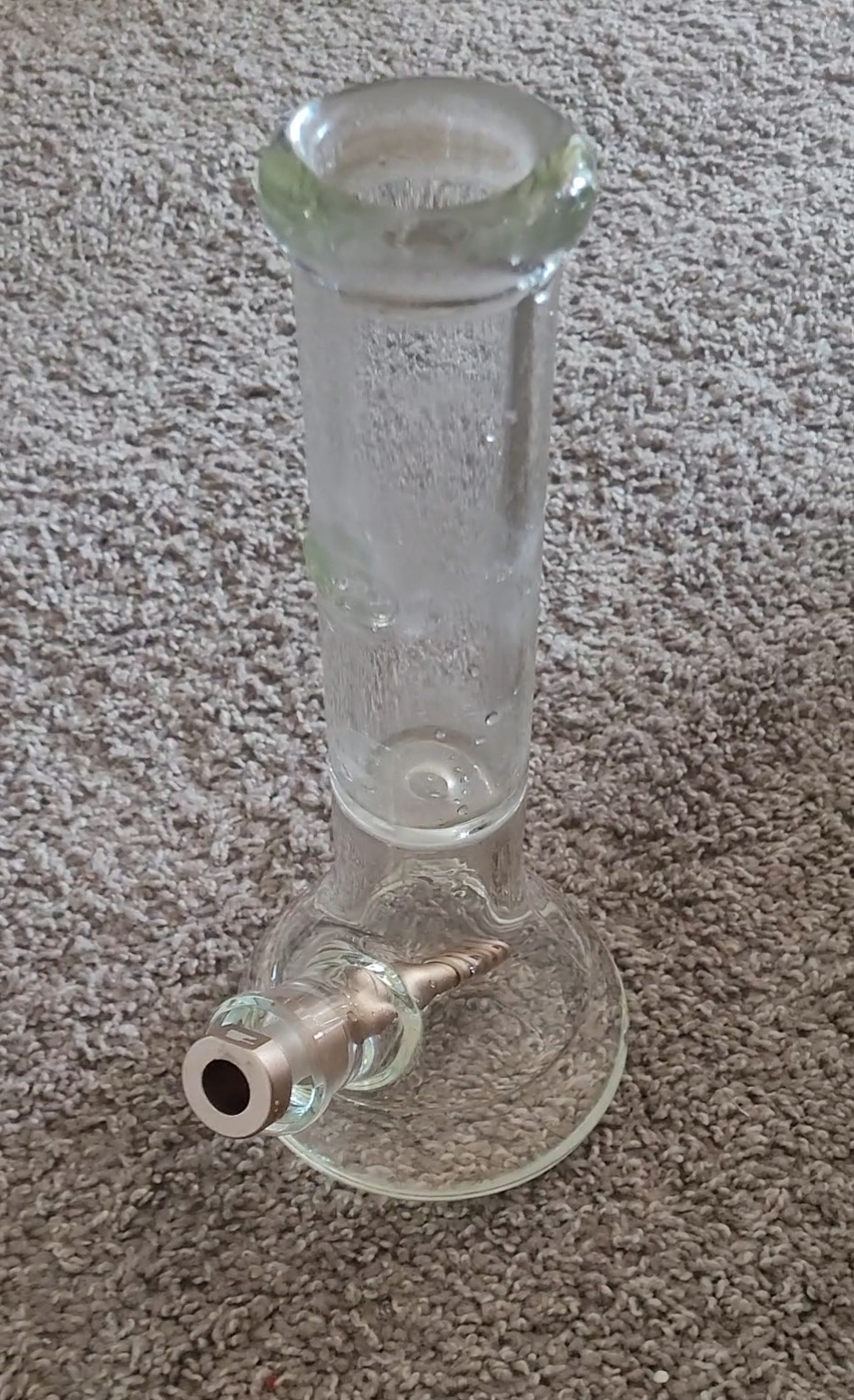 Tactical Option is the only option now
The original Tank Glass had sent the original stem and bowl, but the tactical is where it is at. They boast about the tactical stem and bowl being shatterproof as well as having a heat guard. I believed the shatterproof immediately because it felt like a brick! But the heat guard, I was skeptical about. So I did something dangerous that you should not do. I took a blow torch to the bowl and acted like I was taking a hit. After the third time with the blow torch, I put my finger on it! And…it wasn't hot! Nothing got burnt like the many times it has happened in the past with a more inferior bowl. This thing is indestructible and completely safe with added perks.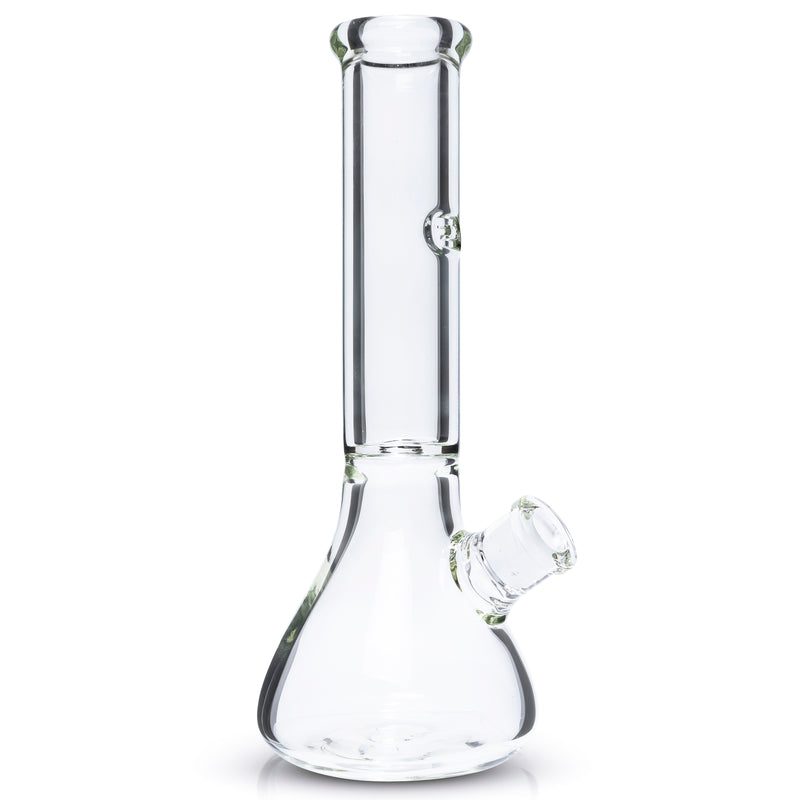 Is this recommended? 
It is a decent price with the original packaging costing about $200 and I would say it is worth every penny. Any other bong would have cracked, any other bowl would have burned my fingers. What they have accomplished here is cutting-edge. If you have a generic bong that you have to be extra careful with, put it on the shelf and upgrade to this. It also has a lifetime warranty, so why not?
You can find out more about Tank Glass products here.
Have you tried this awesome bong? Let us know in the comments or on our forum.