REVIEW OVERVIEW

SUMMARY
As an avid cannabis enthusiast, I have always appreciated the finer aspects of enjoying the herb, from its soothing effects to its delightful aroma. Recently, I had the pleasure of trying out the renowned Kushy Dreams Sativa, Hybrid, and Indica Pre-Rolls. Saying I was impressed would be an understatement. These pre-rolls not only met but exceeded my expectations. They offered a truly unforgettable experience. In this review, I will share my thoughts on each variant, highlighting the unexpected joy of the Sativa, the tantalizing aroma of the Hybrid, and the reliable relaxation provided by the Indica.
You can check out our video review of the Kushy Dreams Delta-8 Pre-rolls here.
Pros:
Pleasantly balanced
Uplifting effects
Cons: 
Recommendations: None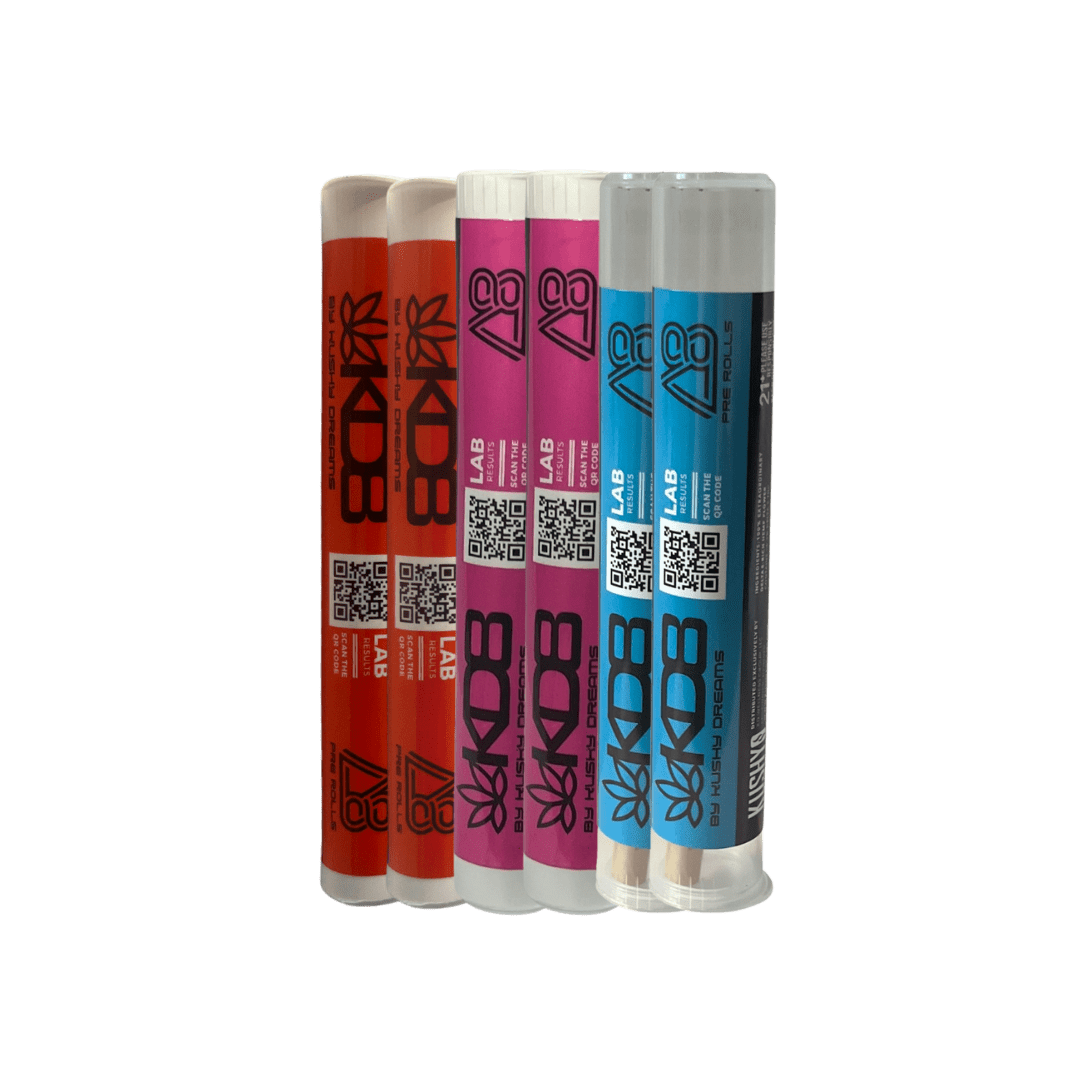 Pleasantly balanced
When it comes to Sativa strains, I've often found myself hesitant due to the sometimes overwhelming effects they can produce. However, Kushy Dreams Sativa pre-rolls proved to be a delightful surprise. Upon taking my first puff, I was greeted with a gentle lift in mood and a burst of creative energy. Unlike some other Sativa strains I've tried, the high from Kushy Dreams Sativa was pleasantly balanced, offering mental clarity and focus without any feelings of anxiety or restlessness. The smoothness of the smoke was also remarkable, allowing for a truly enjoyable experience from start to finish. Whether it was a busy day of work or a creative project, the Kushy Dreams Sativa pre-rolls proved to be the perfect companion. Enhancing my productivity and leaving me with a lasting sense of joy.
Hybrid
When it comes to the sensory aspects of cannabis, the aroma plays a crucial role in setting the stage for a captivating experience. The Kushy Dreams Hybrid pre-rolls are a true testament to this. Upon opening the packaging, a mesmerizing blend of sweet and earthy notes wafted through the air, immediately piquing my interest. As I lit up the pre-roll and took my first inhale, I was greeted with an enchanting fusion of fruity and floral scents. The aromatic profile alone was enough to transport me to a state of relaxation and anticipation. The Hybrid's effects were equally enchanting, offering a perfect balance of euphoria and physical relaxation. It was an ideal choice for unwinding after a long day, and the combination of the delightful aroma and the pleasant high made it an unforgettable experience.
Indica
For those seeking a reliable and comforting cannabis experience, Kushy Dreams Indica pre-rolls truly deliver as promised. As someone who values a good night's rest and relaxation, I turned to the Indica variant with high hopes, and it did not disappoint. The pre-rolls burned evenly, providing a smooth and gentle smoke that was easy on the throat. Within moments, I felt a sense of calm wash over me, as any stress or tension melted away. The Indica pre-rolls were perfect for winding down after a hectic day or enjoying a peaceful evening in. The effects were consistent and reliable, ensuring a restful night's sleep and leaving me refreshed and ready to take on the world the next morning.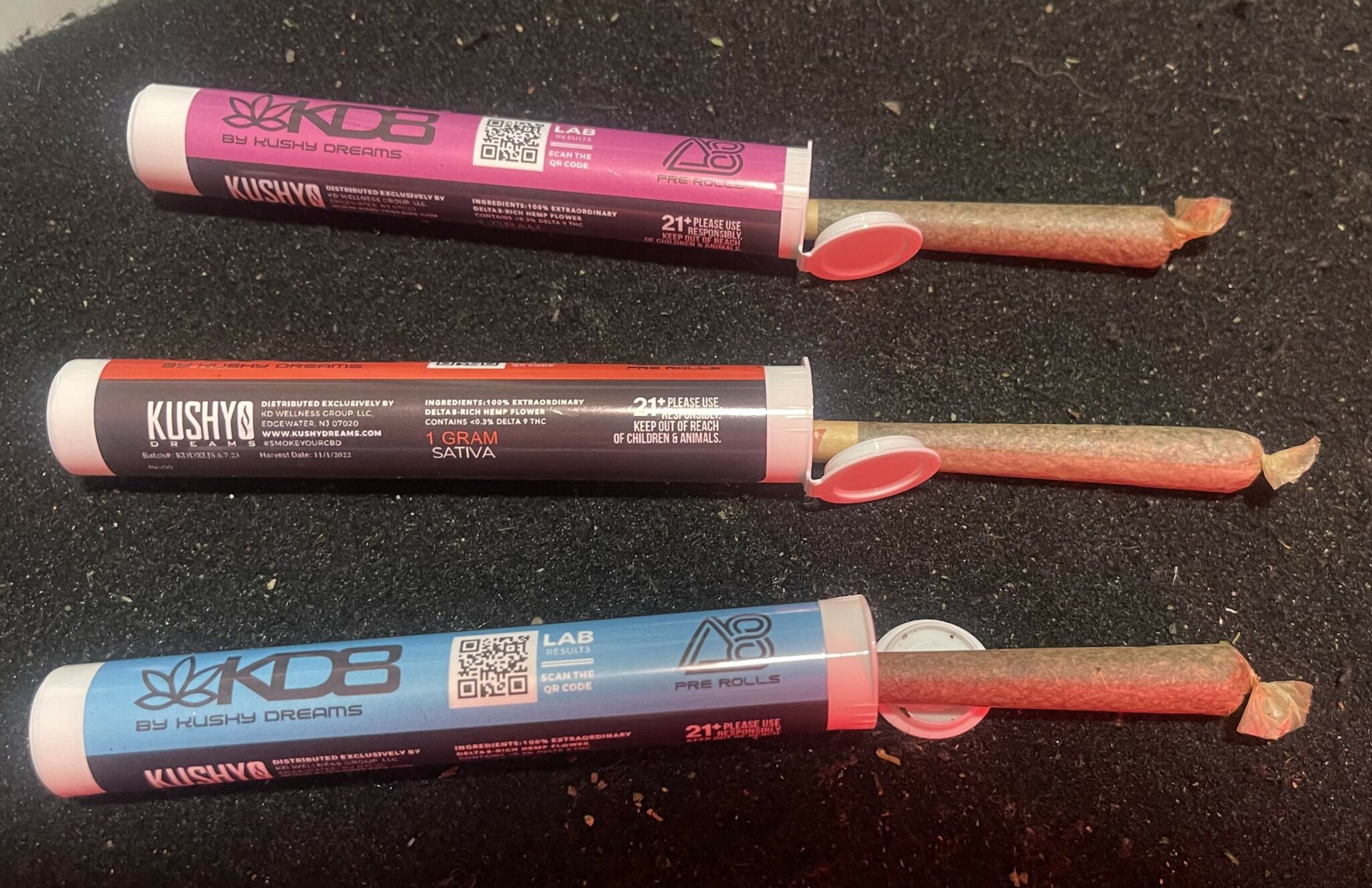 Conclusion
In conclusion, the Kushy Dreams Sativa, Hybrid, and Indica pre-rolls have left a lasting impression on me as a cannabis connoisseur. The Sativa surpassed my expectations with its well-balanced and uplifting effects, the Hybrid enchanted me with its mesmerizing aroma and euphoric experience, while the Indica provided the reliable relaxation needed for a restful night. Each variant brought something unique to the table, and together, they have elevated my cannabis journey to new heights. If you're seeking a premium cannabis experience that never disappoints, look no further than Kushy Dreams pre-rolls – they truly are a cannabis dream come true!
You can find out more about Kushy Dreams products here.
Have you tried these pre rolls? Let us know in the comments or on our forum.