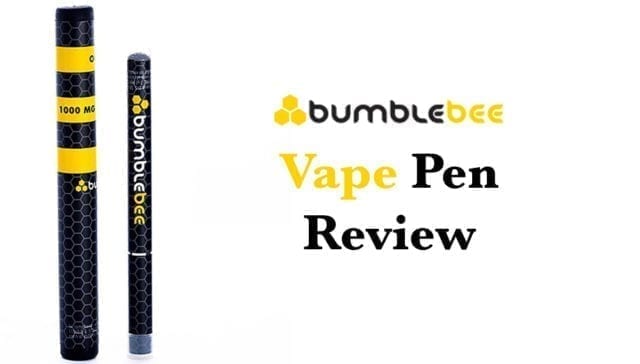 REVIEW OVERVIEW

Design and Build Quality

4

SUMMARY

The bumblebee vape pen has its strength and weaknesses however there is not enough good to support buying again.
Bumblebee Vape Pen Review: This disposable vape pen is not able to deliver huge clouds but compensates for it with hit potency.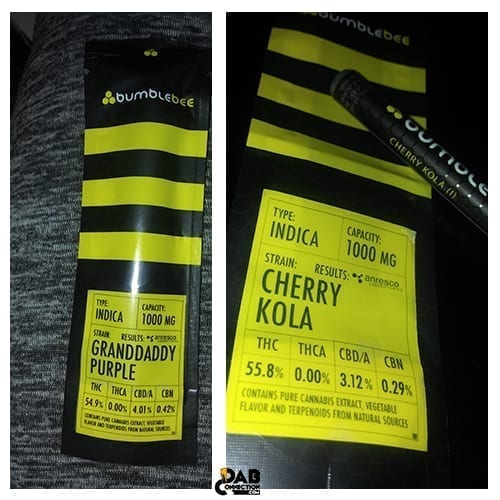 Design Quality
This disposable vape pen is durable. I dropped it a few times and it still worked great. It's made with a thin steel that is wrapped around with a sticker of the Bumblebee brand. The concentrate is spread onto cotton that is wrapped around wicks on the inside. There is an orange LED light that turns on when taking a hit which looks cool at night.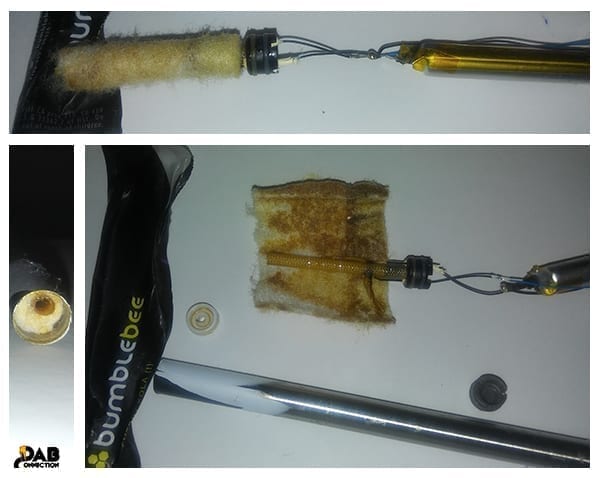 Ease of Use
The Bumblebee disposable wax pen is incredibly straightforward and ideal for anyone just getting started. You only need to open the package to start using. When you're taking a hit the maximum amount of time before it cuts off is 8 seconds. It works with a standard eCig style battery.
Strength
Unfortunately your not going to get huge clouds from this disposable vape pen, however as I mentioned earlier each hit is quite potent. The average strength of THC is about 50% for these disposable wax pens. They may not be the strongest available on the market, but they are good enough for most heavy users. After about three hits I am feeling the same as if I was to take a dab.
Efficiency
Unfortunately, the quality of each Bumblee disposable vape pen is not the same. I tried the Granddaddy purple strain and counted 55 total full hits until it emptied, meanwhile when I tried the Cherry Kola strain it gave me almost double the number of hits at 92. This may be due to the use of the cotton style atomizer. A tank style atomizer would have been more efficient here. Also, I was quite upset when I discovered the hits at the beginning were not consistent and became weaker towards the last 25% of remaining hits. I was disappointed to discover there was a lot of extract remaining on the cotton inside when I opened the vape pen. When the battery dies, there is no way to recharge it to finish the rest of your concentrate. If you have a rechargeable battery you can probably get around this.
Portability
One of my favorite things about the bumblebee disposable vape pen is how unnoticeable it is while traveling. The bumblebee disposable vape pen is very sleek. It's nearly the same size as a cigarette and weighs about the same as a lighter.
Its design is very convenient and will not take up much room in your pocket.

Taste
The concentrate is mixed with vegetable glyverin and terpenoids from natural sources which are noticeable right when you take a puff. I have been smoking the strain Granddaddy purple for over ten years, and I did not experience the same flavor from the bumblebee disposable vape pen that I get directly from the strain. However the taste is not bad, it has an artificial flavor taste which reminded me of medicine. It's when you get to the very end when the taste becomes less desirable with a hint of bitterness. The Cherry Kola flavor just had a hint of Cherry Kola taste however it also had the same similar medicine taste as the GDP.
Value
I purchased a full gram from my local dispensary for $35.00. I vape frequently throughout the day and this lasted me three days. This affordable disposable wax pen is perfect for anyone on a budget who needs to medicate on extracts and does not own a dab rig or 510 battery. I recommend buying a cheap rechargeable 510 battery on eBay for $7.00 so you can use pre-filled cartridges. The 10cig by SOURCEvapes also works with these prefills and is the same style of battery, but rechargeable and includes two atomizers for $10. Buying clear carts will allow you to see you're not wasting any product. I purchased a half a gram of Cypher extracts for the same price and it lasted longer than the Bumblebee disposable vape pen.
Overall
It's not the best disposable vape pen out there, but it's good as an affordable one. It will get the job done. My favorite thing among everything in this Bumblebee vape pen review is the convenience. It's great not having to worry about refilling or cleaning a dirty atomizer for three days. Unfortunately, I will not be buying these again, only because they are not consistent with how many hits I experienced with two different flavors. The problem is the batteries are not all equally charged and once the battery dies there is no way to recharge it to finish all of the remaining extract which becomes a waste. I do not recommend these unless you find yourself in a position where you do not have a dab rig or 510 battery and just need an affordable way to get the same experience as a dab.