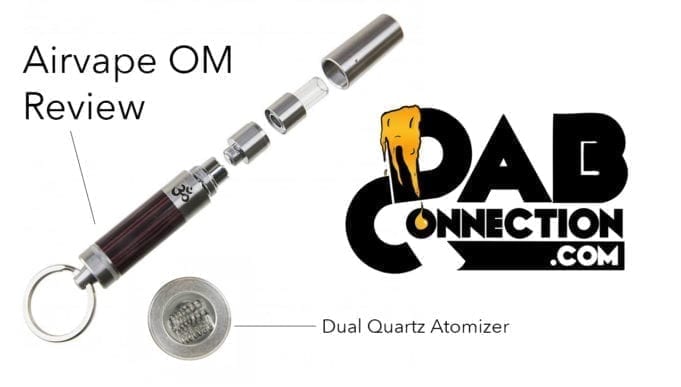 REVIEW OVERVIEW

Versatility / Atomizer Options

2

SUMMARY

The Airvape OM wax pen looks nice but fails to deliver vaping satisfaction with cannabis extracts. I did discover a fantastic vape pen for prefilled THC oil cartridges. The preset temperatures are perfect for any 510 thread prefilled cartridge. This vape pen is overpriced without any good vaping features to justify its cost.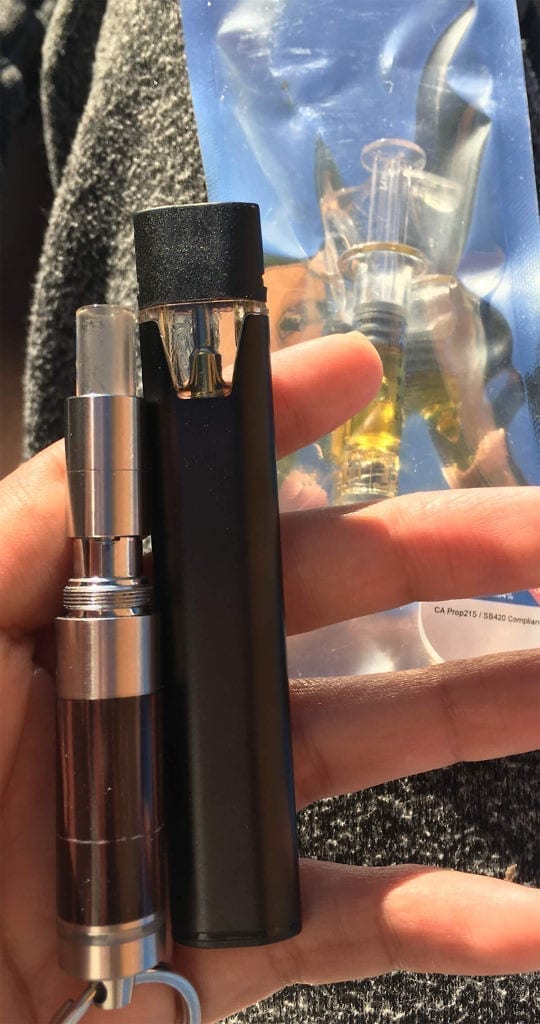 The Airvape OM was excellent to use with prefilled cartridges and that's where it ended. Keep reading our Airvape OM review to find out why we are not recommending this as a wax pen. This is an average wax pen with a premium price, but it works great as a prefilled oil pen. We tried many different types of cannabis concentrate with it and were not able to produce good enough clouds. It still delivered the effects of the cannabis extract, but I would carry something larger to get a better hit.. It turned out to be great for prefilled cartridges, that's the only thing we can recommend it for in our Airvape OM review.
Familiar design quality similar to many other average wax vaporizers.
I like the glass magnetic mouthpiece for this vape pen. Its keychain ring makes it a more convenient portable vaporizer. It looks like a keychain light which makes it more discreet to have. Unfortunately, the placement for the button to vape is in an inconvenient location. It's uncomfortable having to press the button at the bottom of this vape pen to use it. This location was a bad choice and makes vaping difficult.

The Airvape OM has three preset temperatures indicated by the color of its light. The red light indicates 4.0v which is its highest temp setting. The blue light represents the medium temperature at 3.2v. The white light color is the lowest temperature setting at 2.4v. We discovered the Airvape OM could vape leftover THC oil in our CCell cartridges that our other vape pens failed. We were able to vape every last bit of THC oil distillate with the Airvape OM wax pen.
The quartz glass wax atomizer was only sufficient with small amounts of cannabis extract. More than .2 of a gram of THC oil or wax would overwhelm the vaporizer and prevent it from adequately vaping. Although it has a screen I was still able to taste the distillate THC oil because of flooding it with too much of it. Only a pinch of cannabis extract will allow very small vape clouds.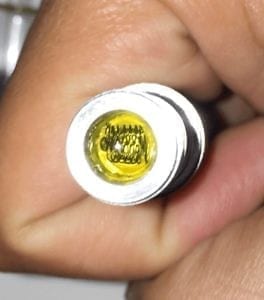 Vaping cannabis extract tip: We recommend refilling a ccell cartridge with a syringe to maximize the number of sessions you can get from THC distillate oil. A ccell cartridge is going to give a significant amount more vapor as opposed to a wax pen atomizer like the Airvape OM. We also recommend refilling Stiiizy pods with distilliate oil for stonners on a budget.
Overprice wax vape pen with a short battery life.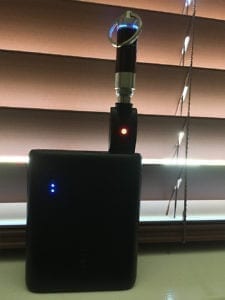 The battery life of the Airvape OM can last a day when vaping a prefilled cartridge heavily. The best temperatures are medium and high for vaping prefilled THC oil cartridges and wax. The battery for this wax vaporizer didn't last very long on a full charge when using it to vape wax. The Airvape OM wax pen isn't practical for those who intend on vaping a lot with it. The USB charger connection makes it easy to always be able to find a place to charge this portable wax vaporizer.
The Airvape OM price is currently $69.99 on their official website. There are many other wax pen options that we can recommend for less the price. The quartz glass atomizer was a big let down with its lack of clouds when vaping cannabis extract with it. I did not experience a smooth vaping experience compare to other cheaper vaporizers I tried. If I were looking at buying an Airvape OM for the wax pen portion, I would spend more for an Omicron v5 at $87 or if looking for a cheaper option pick up a Source orb 3 for $40. Both are substantially better wax pens than the Airvape OM.
Airvape OM review reveals an underperforming wax vaporizer.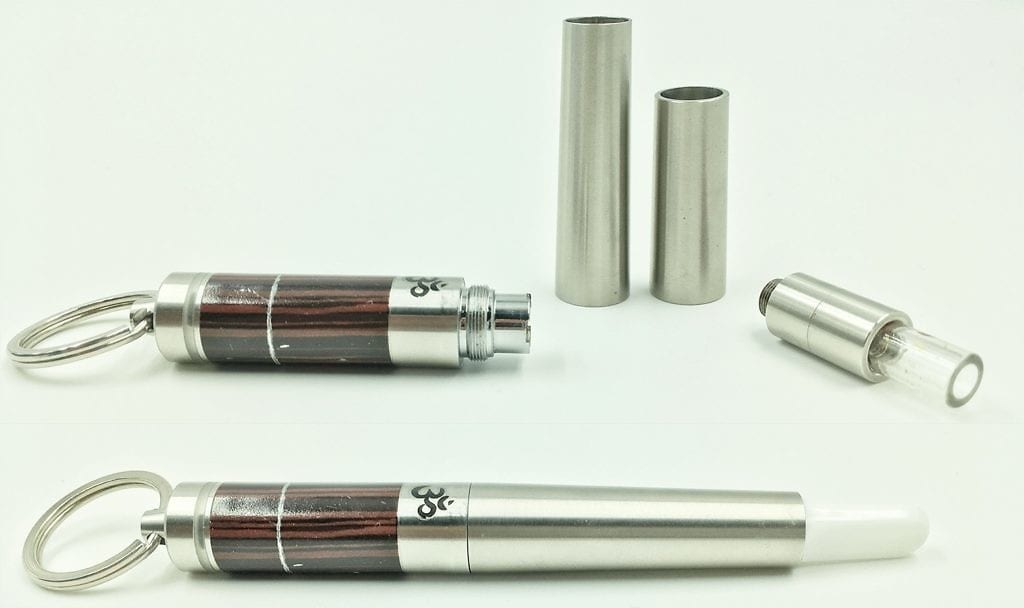 Unfortunately, we have another average wax vape pen to warn our visitors to stay away from. It might look cool but it fails to provide a high-quality vaping experience. I was not able to use this vape pens metal cover for my prefilled cartridges because they wouldn't fit. This wax pen includes a short metal cover and a longer one as seen in the image above. Let us know about your experience using this wax pen in the comments.
In concluding our Airvape OM review, we can not advise buying this wax pen. Many hours of use were put into trying the quartz atomizer with various cannabis extracts. We also tried more than a few 510 thread prefilled THC vape cartridges. There's a lot of room for improvement with this vape pen that we would like to see on the next version. It works great as a prefill oil pen, but $70 for just a battery is expensive.