REVIEW OVERVIEW

SUMMARY

Zofo Pods revealed to deliver great hits and thick smoke. But with that being said, the oil didn't feel as potent, and the taste isn't as pleasant.
Here we have Zofo Pods, a water-clear oil pod that delivers great hits. Zofo Pods are only compatible with the brands' battery, and they do use great technology, delivering amazing hits. But as for its potency and taste, it wasn't as satisfying, at least the particular strain we picked up. Furthermore, here we give our experience on the Zofo Pods and their battery.
Pros:
Great hits, big clouds
Well built battery
Good hardware
Zofo battery uses a USB C charger
Cons:
Not very potent
The flavor isn't that good
Recommendations: Improvements in strength and taste.
Zofo Pods deliver amazing hits, but not the best taste nor strength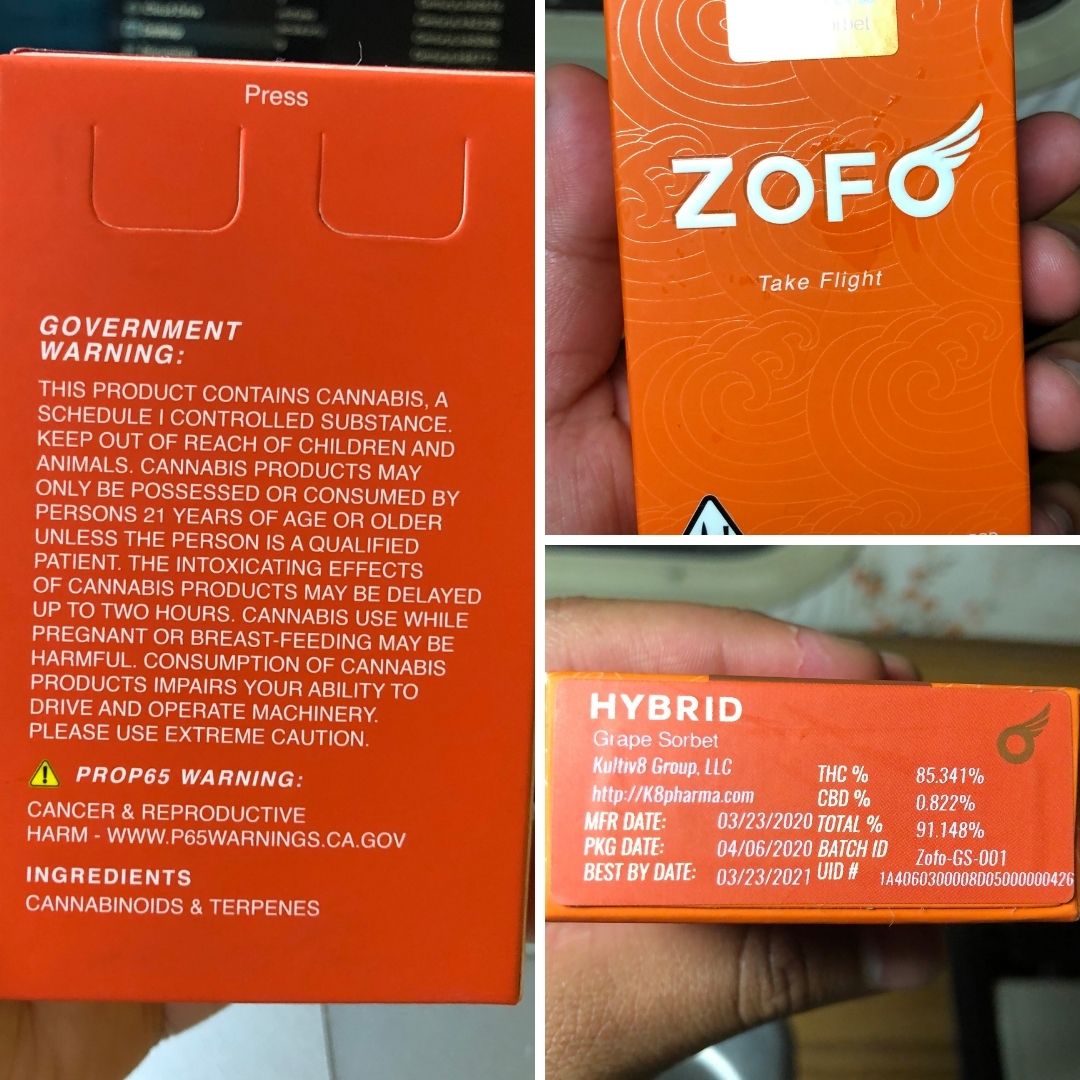 After taking the first hit, I was amazed at how great each hits Zofo pods deliver. The technology they use in their battery and pods really do give thick hits and massive clouds. But the downside is in my experience, the strain I picked up didn't provide the best taste nor strength. I actually went through nearly half the pod in less than a day. Although I was taking consistent hits and sessions, I wouldn't feel a lot of effects quickly or easily. Along with that, the flavor from the strain we picked up didn't really live to its expectation.
Nice build quality and great hardware, the battery delivers thick hits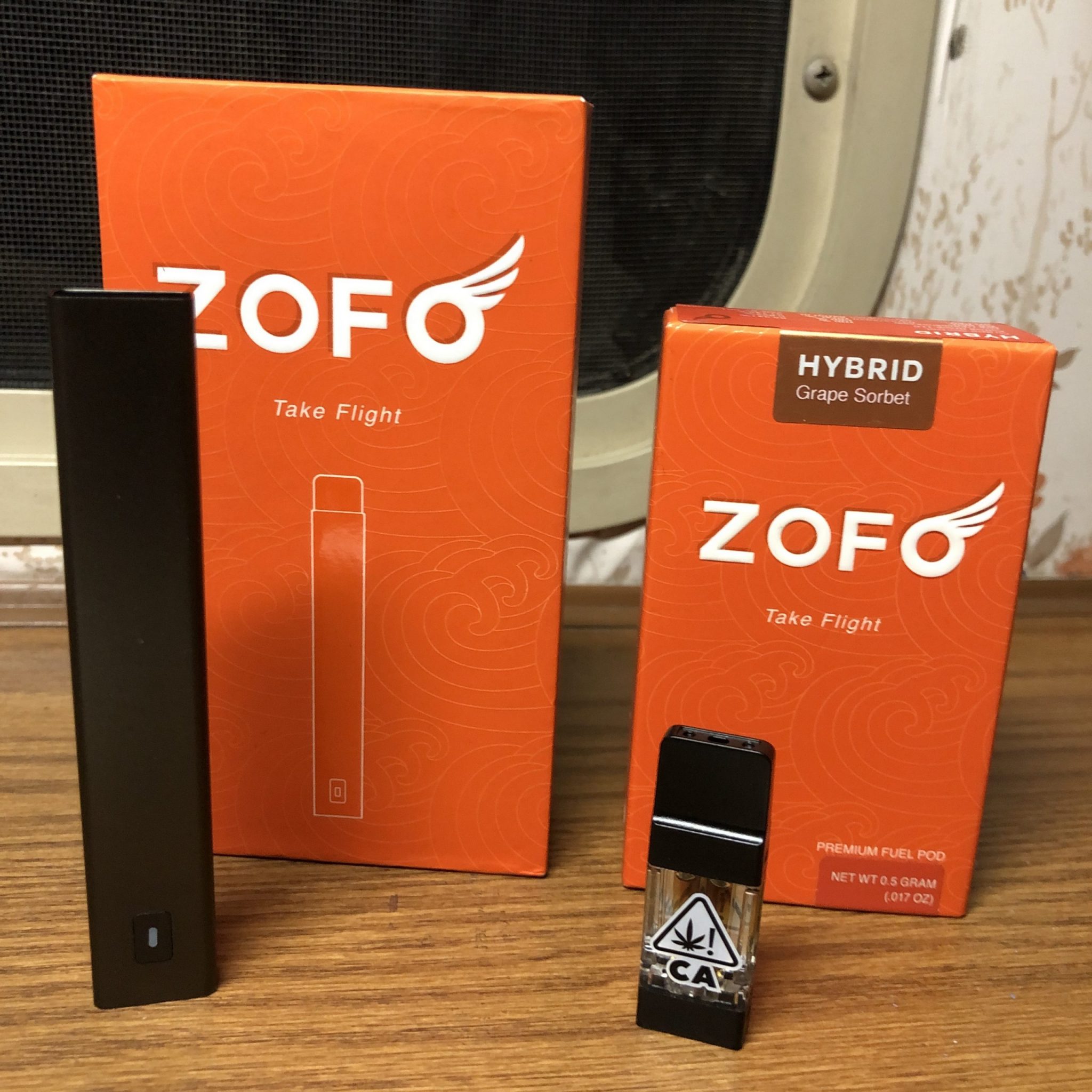 The main thing I enjoy about these pods is the quality of hardware they use. Within each hit, you really do get massive, thick clouds. This is always a plus for me, but with that being said the oil does burn fairly quickly. Unless micro-dosing or taking a few hits per session, these pods burn through the oil easily. Zofo battery does use USB C charger, so charging is fairly quick. 
Zofo pods water clear oil quality deliver fair strength, not the most potent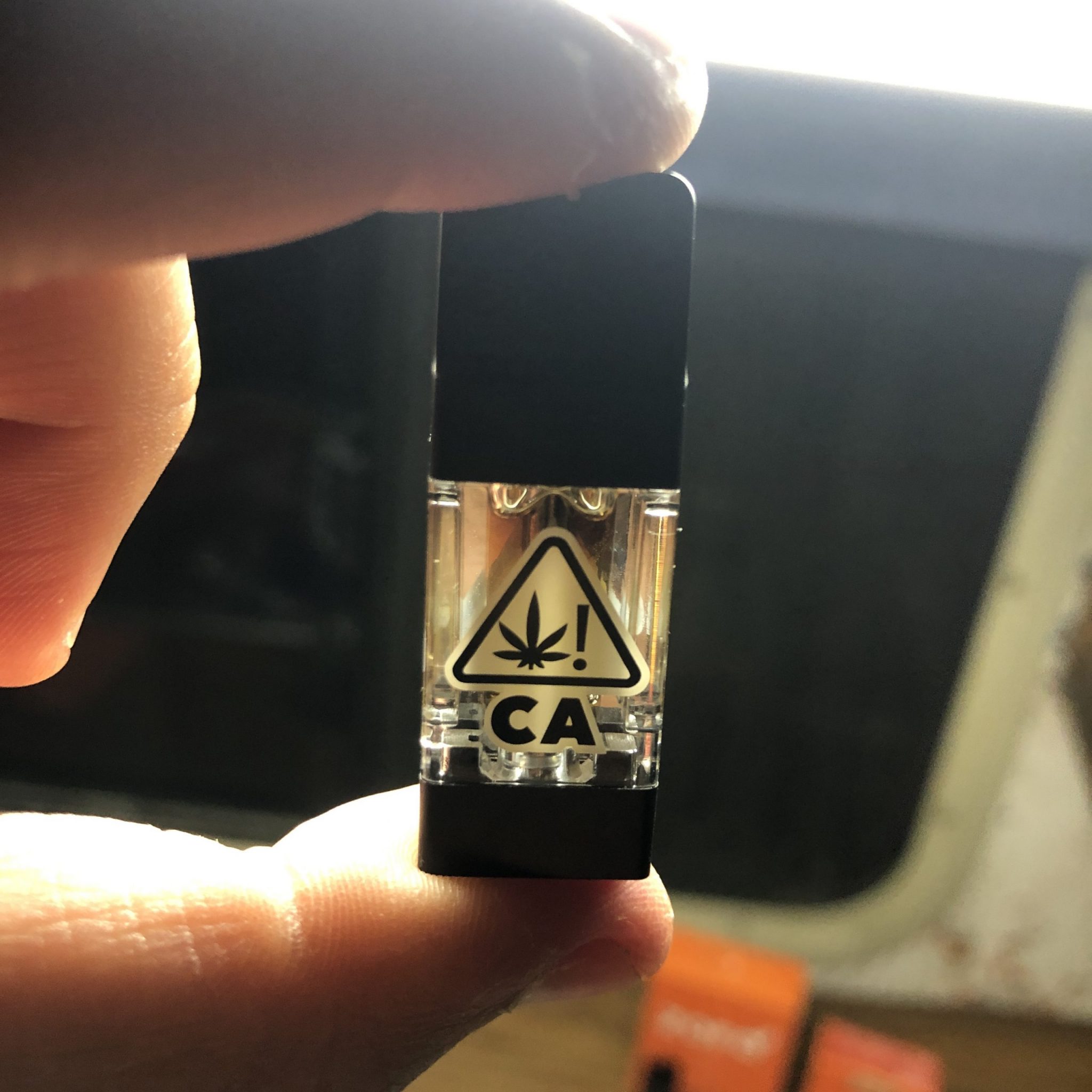 Something Zofo prides itself on is their quality of oil and genetics they use. Zofo Pods use a specific purification process with their oil, removing major plant contaminants from their extracts. Meaning, they use zero additives, zero cutting agents, and zero bleaching agents on all their products. This results in the oil being a water-clear color, fairly thick, and clean.
With that being said, the oil quality may seem great and all, but it didn't feel as potent while smoking. Furthermore, I would need more hits than usual, within a session, to get a nice buzz. This was disappointing, having to take a lot of hits to feel high and not realizing I was finishing the pod quicker than usual.
The taste doesn't live up to its expectations, kind of harsh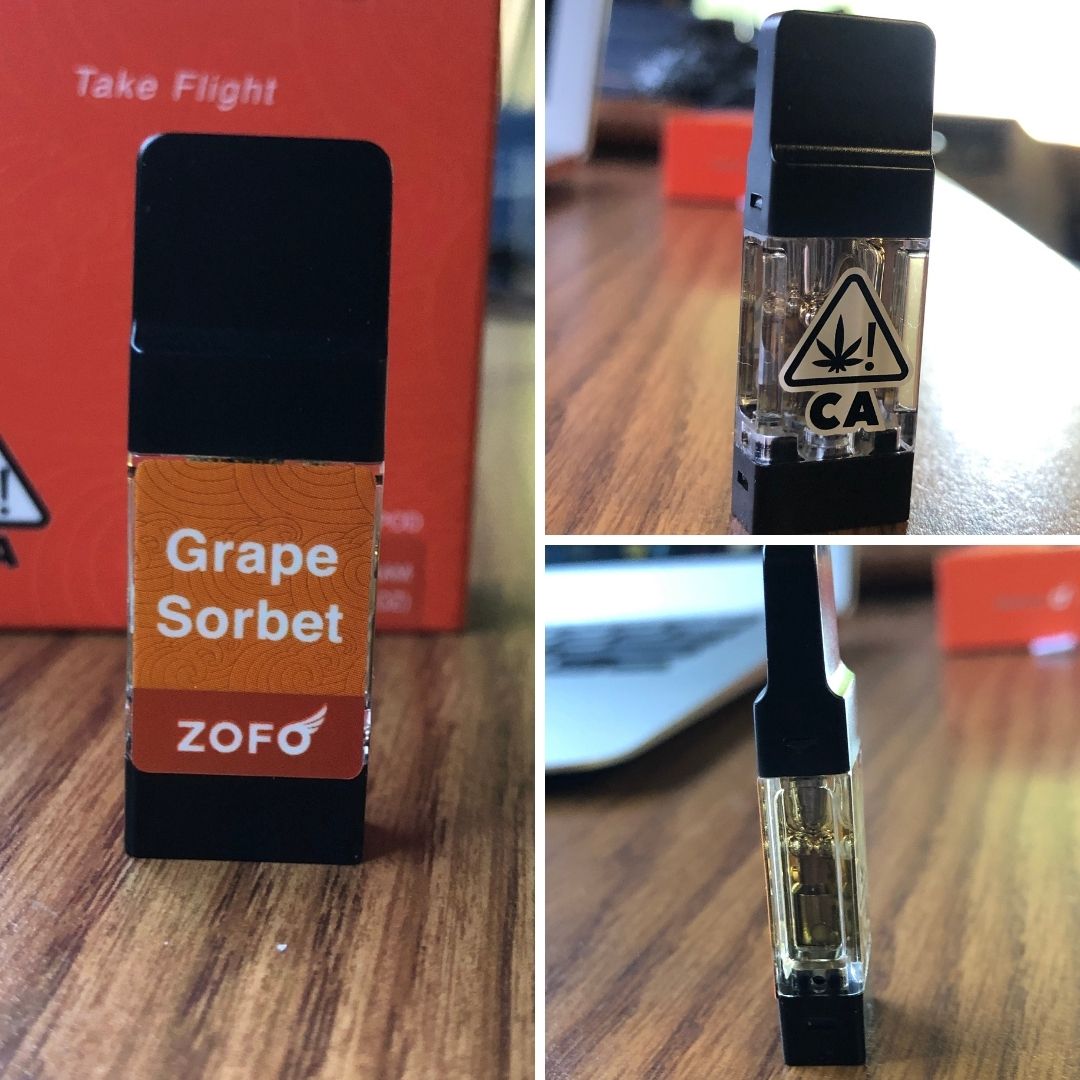 Unfortunately, I was a bit disappointed with the flavor. The strain that we picked up is Grape Sorbet but it didn't really taste satisfying. In my experience, it actually gives a slightly artificial taste. Somewhat harsh and dense in flavor, the taste is still bearable and not that terrible. But I still didn't enjoy the flavor that much all throughout the pod. Hopefully their other strains deliver a better and smoother taste.
Decent high, but takes multiple hits to feel effects
Zofo pods do deliver a fairly nice and mellow high. But I kept taking multiple hits before I even felt a strong buzz. First off, I am a consistent smoker and not everyone has the same tolerance as me. But with that being said, I did end up finishing nearly half the pod in less than a day. Although these are half gram pods and the battery does burn the oil quickly, I still felt as if I needed more than usual for a good high. I've had carts that get me a good high within 3-5 hits, for instance the Kanji disposable or Cannavative cartridge.
Oil does burn quickly due to thick hits
As mentioned earlier, the battery burns these pods quickly if you take consistent, long, and massive hits. If you take microdose hits, you probably can conserve these pods longer. But for heavy stoners who prefer big hits, the oil will burn a lot faster than expected. I still do enjoy thicker and bigger hits, but the potency didn't feel as strong to just take a few hits. 
Zofo pods in comparison with West Coast Cure pods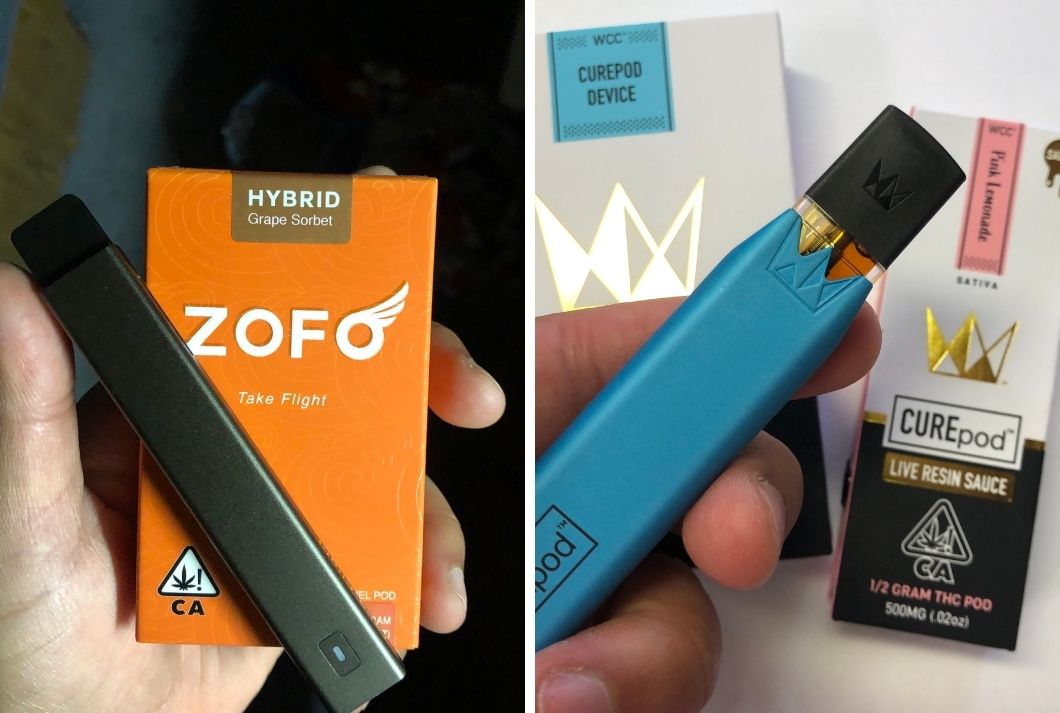 Although both require specific batteries for their pods, I personally prefer West Coast Cure pods. Especially the WCC live resin sauce pods, WWC pods deliver a smoother, tasteful flavor and a stronger high. If I have to change one about the two, it would be West Coast Cure oil inside the Zofo pods/battery. Zofo pods deliver much better hits, whereas WCC gives a lighter hit. Otherwise, the taste and potency are much more enjoyable with WCC.
Zofo pods vs Happy Sticks pods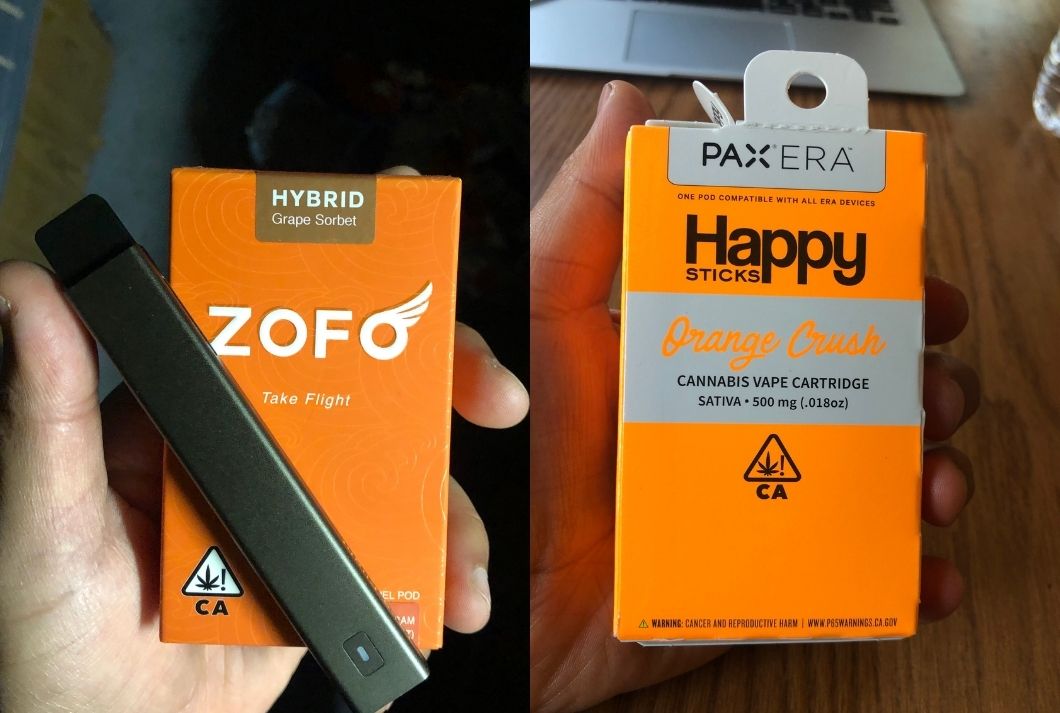 This one is a bit more debatable but the same as with West Coast Cure Pods. I would prefer Happy Sticks pod oil inside Zofo pods/battery. The only thing with Happy Sticks is that they use the Pax Era battery for their pods. And in my experience, I would get very light hits with Pax Era. The oil quality, potency, and taste are great and all, but the light hits it provides wouldn't make it as enjoyable. This is the exact opposite of Zofo Pods, although their oil quality isn't the most potent nor tasteful, they deliver big hits and huge clouds.
Value- For its quality, not worth it at this moment
The price for these pods can range anywhere from $30-$40 if not more, depending on if you're getting a half or full gram. But this is excluding the battery, which you have to purchase separately. Another thing is that the Zofo battery is only compatible with their pods. If you enjoy these pods and buy them consistently, it may be worth it. But I, unfortunately, didn't have that good of an experience. Perhaps it is the particular strain I had.
Concluding the Zofo pod review
To sum up, Zofo Pods did not provide the best experience. At least the oil quality, potency, nor taste. I will say, they did a great job with their hardware and technology they use for their pods and batteries. Providing very thick smoke and huge clouds, I did enjoy that about Zofo. But other than that, the potency isn't very strong and the taste of Grape Sorbet isn't as satisfying. Hopefully, as many brands do, they improve on both potency and taste, but for now, it's just decent and debatable on purchasing more. You can learn more about the company here.
Have any experience with Zofo pods? Questions or comments? We'd love to hear them. Post below or in our forums!