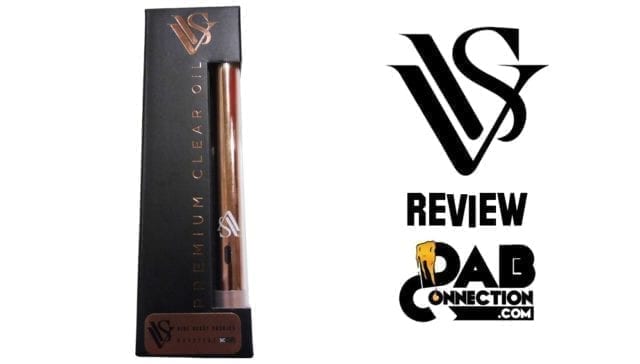 REVIEW OVERVIEW

Design and Build Quality

7

SUMMARY

The VVS vape pen comes prefilled with some strong cannabis oil. Its great for on the go, however, I would recommend other options available for less that provide more.'
The VVS vape pen has some nice looking product packaging. They are trying to promote their disposable vape pen as a premium luxury product. I wasn't too impressed by their premium luxury disposable wax pen. My favorite thing about this VVS vape pen review was the convenience of the product, unfortunately, after that, there wasn't too much more I was impressed with. The design of the vape pen itself is nice however didn't feel luxury or premium to me.
Update 01/16/2019 – VVS Presidential OG – Geoff:
After testing the VVS vape pen, I agree wholeheartedly with the original assessment. As far as premium and luxury go, there isn't much to find. The idea is that you can get several uses by buying the VVS syringes for refills. As for the oil itself, it was flavorful and with strong effect. One gram, however, vapes up faster than most .5 gram cartridges.
Looking for a better THC oil vapes than VVS? Check out our picks for the best cartridges in CA.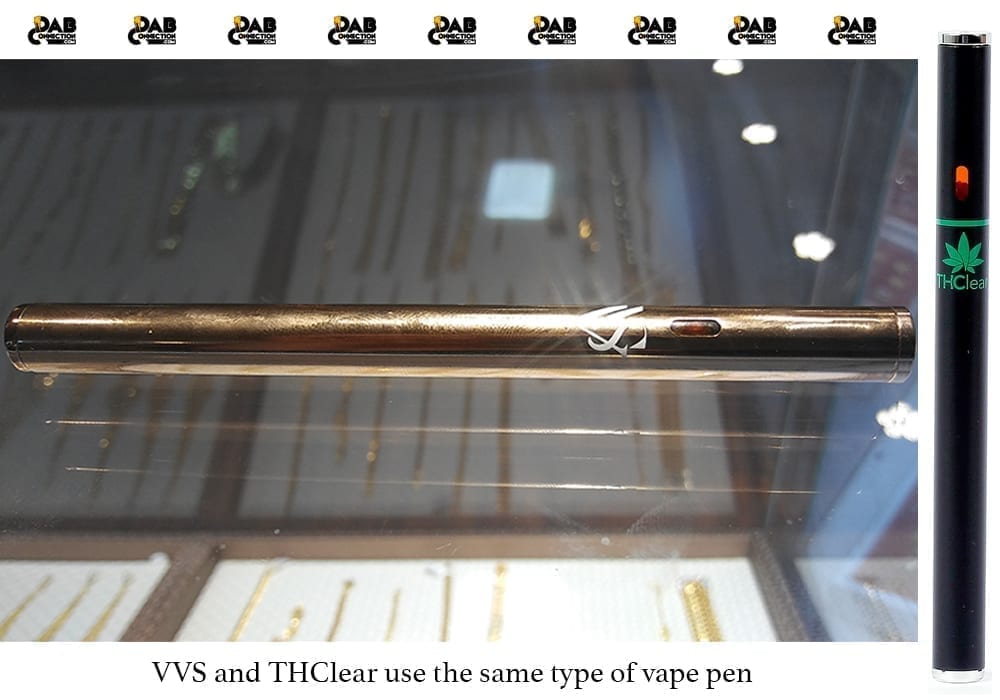 Design and Quality is the same as some others.
The VVS Vape pen does not have a unique design, a friend of mine purchased a prefilled vape pen from another brand (thclear) that was the exact same design. Alpine Vapor uses the same vape pen. These versions are an improvement over what companies like Bumblebee are currently using. The hits are significantly bigger and the cannabis oil tastes great.
Geoff – VVS features their products, as other brands do, in these all-in-one disposable pens. They all use a similar design with the battery and cartridge being one piece. Screw off the top and they're super easy to refill. Like the other designs, VVS disposable pens have a small window so you can see the level of the remaining oil. Note that the battery has a safety shut off with a very short window. You can just repress the button if you want an extended hit.
Strength was there with this VVS vape pen.
My favorite thing about reviewing the VVS vape pen review is the strength of its cannabis oil. It's more potent than other disposable vape pens such as the Bumblebee vape pen. There is no information available about the exact THC amount in these wax pens. I prefer to have that data when selecting a cartridge.
Geoff – The concentrate is strong with the VVS Presidential OG vape pen. You are able to get big hits by resetting the battery a couple times. Like the original review, the VVS Presidential OG has no information about THC content.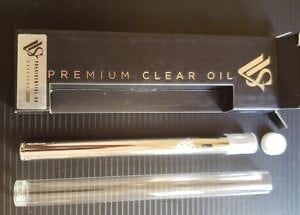 Flavor was not bad, but not impressive either.
The taste reminded me of the Bumblebee. VVS vape pens have a fragrance added to them as stated on their website to allow for discreet vaping, but on the same page they say nothing is added. They could be referencing not having anything to additionally dilute, and not be including their fragrance. This strain really reminded of the flavor profiles of the strain J1 I tried from the Dab Face dab applicator. I am assuming terpenes are added for flavor.
Geoff – There's nothing different, besides the strain, with the VVS Presidential OG. The flavor is enjoyable, but not superb. Hints of pine are all that is present with the earthy aroma taking over the palate.
Decent price for a full gram of potent cannabis oil.
There are many other disposable vape pens available for less that are superior. This pre-fill vape pen does not offer enough for me to want to buy it again. The average selling price for a VVS vape pen is $45.00 for one gram in the Bay Area. If you have a battery better options are there, but if you do not this might be a convenient option.
Geoff – Price in North San Diego County is just a bit lower than in the Bay area at $40.00. This may be a clearance price at this point. This is for a one gram pen, but the fact that it vapes up so fast drives the value of the pricing way down. $10.00 – $15.00 would be more reasonable.
Efficiency at vaping huge clouds is great.
The VVS vape pen battery lasted long to my amazement. The battery lasted for three days of consistent usage. I had other disposable vape pens such as hmbdlt, now known as Dosist, battery die with oil remaining in the cartridge.
Geoff – Perhaps when you compare the VVS vape pen to other similar brand styles, the oil lasts longer. But head to head with most disposable cartridges, it doesn't last anywhere near as long. This is really a huge disappointment with the VVS vape pen in general.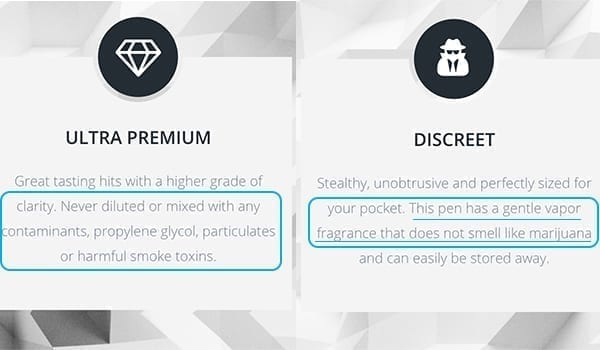 Clean premium cannabis oil without anything extra in the ingredients.
VVS claims their oil is pure without any dilutents added. I couldn't find any lab results online for this VVS vape pen review. Many other disposable pre-filled cartridges or vape pens don't only claim it but back it up with lab results online. A great example is Kurvana including lab results with their cartridges. While at a poker game with some friends I found myself hitting this pen more than the Brass Knuckles Cartridge I had with me.
Geoff – There isn't any new information to report with the VVS Presidential OG pen. You are welcome to visit the VVS website, though their homepage is under construction at the moment. You can still view their products, though they make no mention of any lab testing. Not even on their FAQ page.
Number of Hits are not the same as a 510 prefilled cartridge.
VVS vape pens are comparable to other disposable pre-filled vapes I have tried and didn't long as long as a pre-filled 510 cartridge. I personally recommend 510 pre-filled cartridges over disposable vape pens, the reason is that they vape better and last longer. My friend actually prefers buying this VVS vape pen over cartridges, the reason for it is because she is always losing her vape pen batteries. Let's not forget either that throwing away a battery every time is not good for the environment either.
Geoff – This reiterates the point that the VVS disposable vape pen just doesn't last that long. You'll get way better mileage from almost any disposable cartridge.
Final Thoughts On My VVS Vape Pen Review
In conclusion, I will not purchase this disposable vape pen again for my on the go vaping needs. I purchased it for this VVS vape pen review and that was it. Other companies are using the same type of vape pen for their cannabis oil such as Alpine Vapor and THClear. I recommend going with a battery and a 510 pre-filled cartridge over a disposable pre-filled wax pen. See my comparison of Heavy Hitters vs. Brass Knuckles for a side by side of two more popular 510 pre-filled cartridges. To learn more about VVS vape pens, see here.
Geoff – Unless it's one of the very few options you have in a dispensary, spend your money on something else. Value for the price on the VVS Presidential OG is horrible at $40.00. Consider getting a cartridge, wax, or just plain nugs and you'll be glad you did.
What do you think about VVS Vape Pens? Have you tried any flavors that stood out more than others? Post your comments below!