REVIEW OVERVIEW

Design and Build Quality

7

SUMMARY

While reviewing Super G cartridges, we were amazed on how good the cart taste and its oil quality. The only con is how the cartridge itself doesn't give thick hits. Other than that, we loved everything about it.
Super G, formerly known as Supreme G, has been stepping their game up with their new cartridges. Similar to the Dank Vapes boxes but nothing else that compares. Although we came across Supreme pods right before they re-branded, Super Gs is the name they are now using Assuming copyright or maybe just a whole new re-brand, they remain putting out the same products and are the same company. It should be noted that these are not the same as Supreme Carts.
Pro:
Taste
Direct as noted on the box
Decent high, not too powerful
Con:
Hardware could be better
Soft smoke no thick hits unless drag for 5 plus seconds
Oil is a bit thin and runny
Recommendations: Look into lab results, previous results listed were fake. Lab results previously showed clean but same thing with the last review we did with and the results ended up being fake, vape at your own risk.
Check out our video review of the Super G cartridge below and keep reading on for the in-depth review.
Super G Cartridges made by the same makers of Supreme G Pods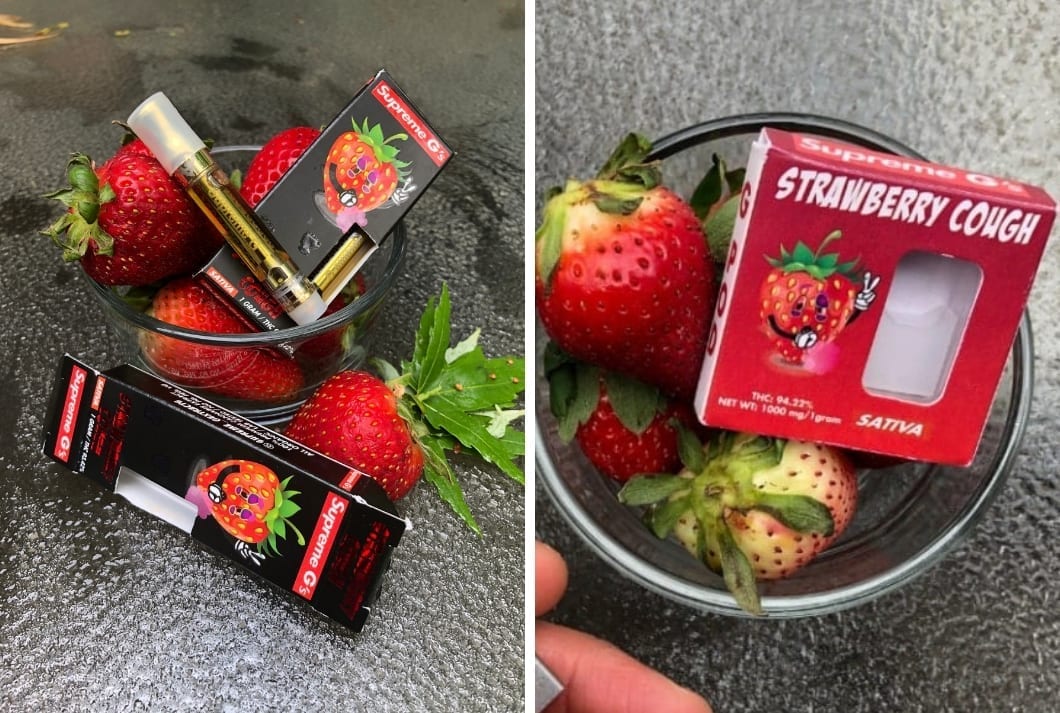 To start, Super Gs are originated by Supreme G Pods. Although they have different Instagram handles, it is multiple backup accounts they have just in case one were to get deleted over the other.
Also, their lack of origins led to fake results being distributed. But, just like their Supreme Pods, the oil hits very clean and gives a pleasant high. There's nothing odd about this cartridge at all. The only thing is we were disappointed about the thin oil but for what it's worth, we aren't sure yet if this one is a random street cart or not.
Previous False Lab Results
Recently, Supreme Gs ave been called out for people posting false lab results, making their brand seem unreliable. Many of us are always afraid to try a new cartridge but fail to differentiate between a street cart and an authentic one. This one is a bit different, only thing is their positive reputation and their fake lab results that others have posted. This seems to happen many times, where people receive a street cart and end up testing negative results for their false oil cartridge.
Authentic Lab Results Show Positive: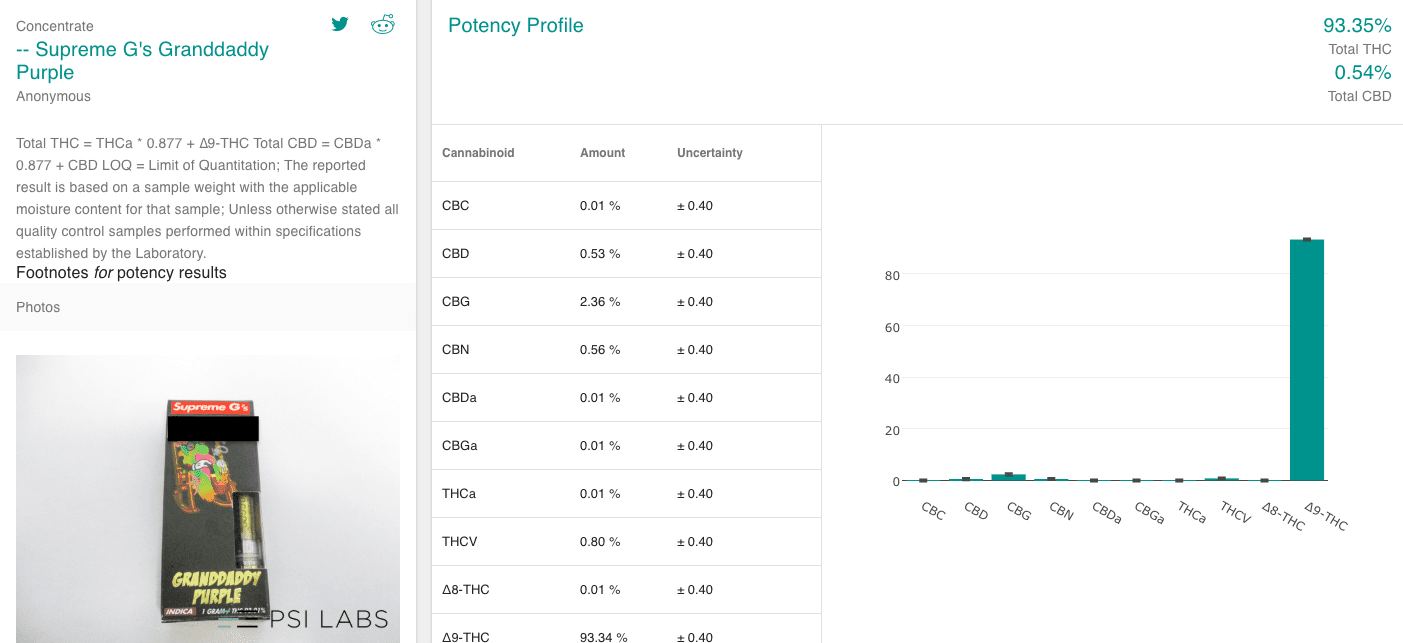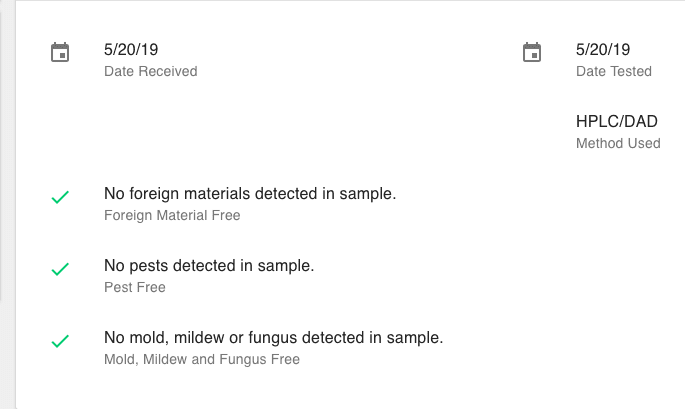 Super G cartridges contain great tasting, smooth oil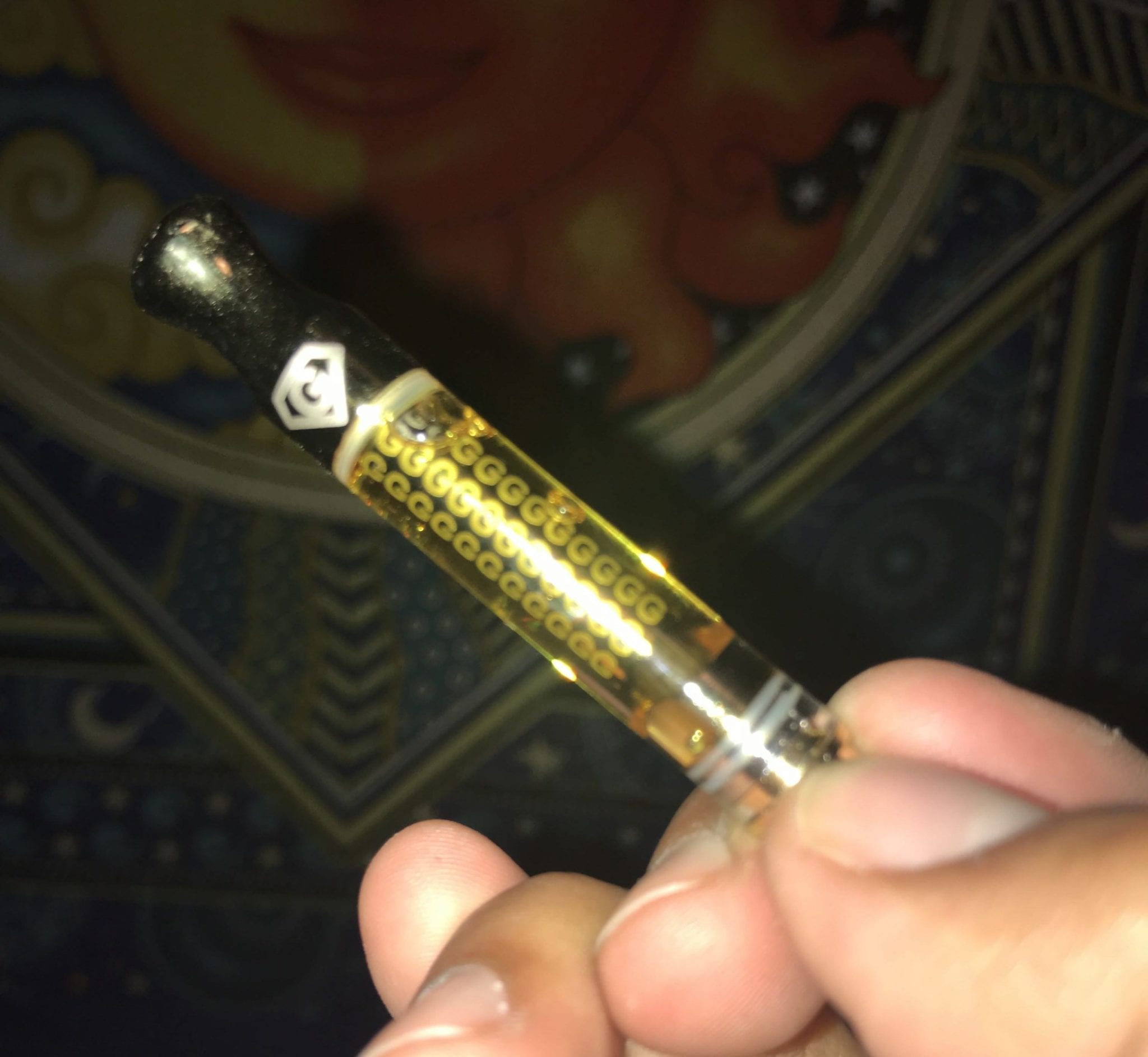 First off, Supreme G Carts look decent and the taste was amazing. But after its halfway oil gets runny, probably because of the hardware. Although we believe so, it can also be because of certain wattage you have it on your battery. We tried it with the Vessel battery and realized that with a lower temperature, it didn't have this same problem.
Smooth and clean taste on the Super G cart
The same flavor as Supreme G Pods, it gives a nice and mellow, sweet taste. It also leads to a sinuous sensation where your nose gets tingly. Assuming that it comes from the terpenes, all it's all plant-based according to one of the multiple accounts they have. Strong potent flavor probably used a good amount of terpenes. Regardless, the flavor tastes good and gives a clean high. After the cart reaches a certain limit, say less than half low, taste remains but somewhat lighter. Still clearly the same taste just not as strong.
Hardware is decent but hits are more difficult to inhale
As with the hardware itself, the glass cartridge wasn't all that. CCELL's would be better, but in general, the hits did seem soft. There is an engraving inside the cartridge itself with a G, being different from typical cartridges. Assuming the hardware is by iKrusher, it uses custom cartridges for the brand. CCELL Supreme Gs would be impressive because the oil is worth changing the carts.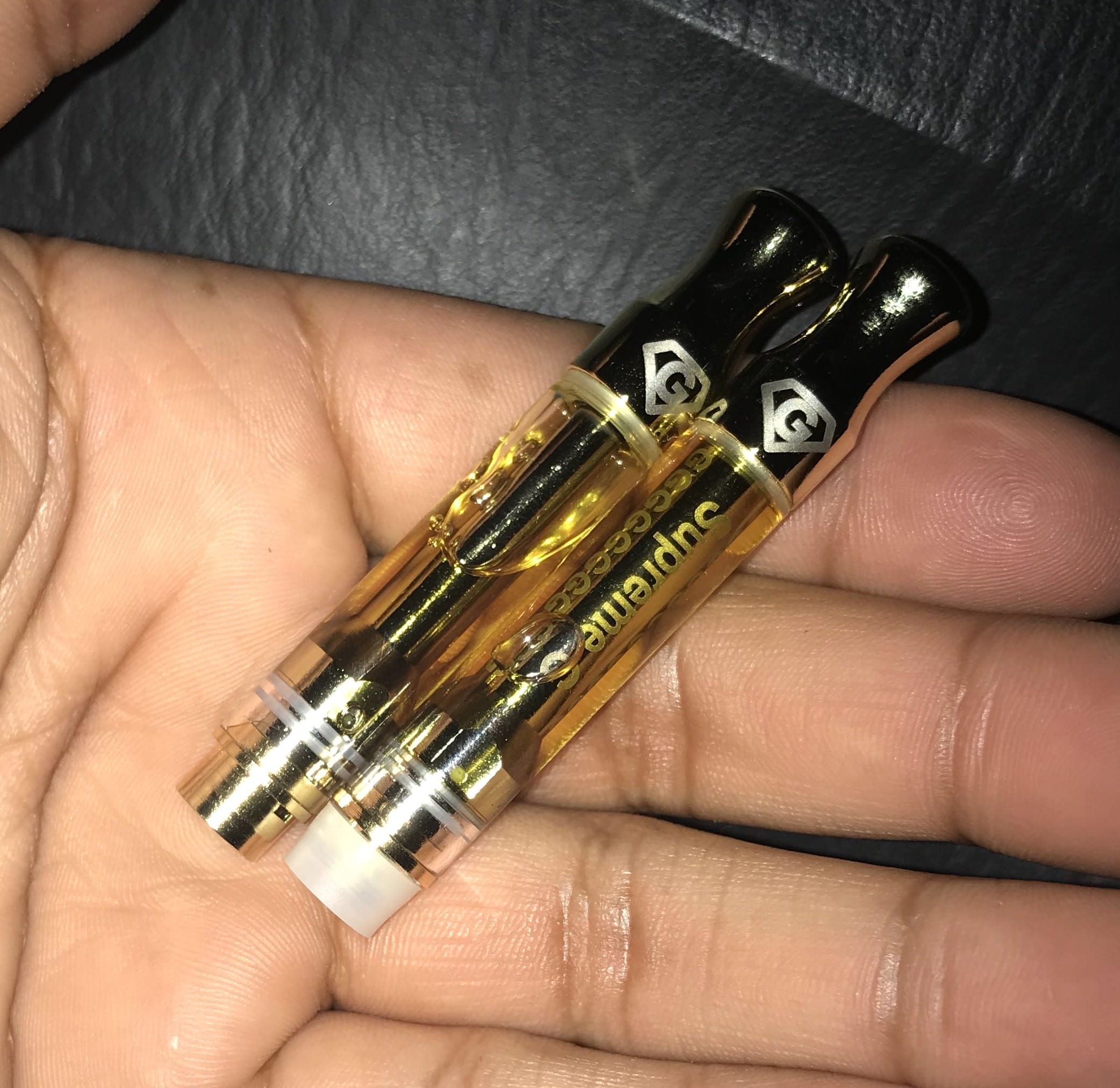 Fairly Efficient
Similar to the pods, it personally lasted around 5-7 days. The oil wasn't thick one bit, but compared to the Lil Pump Smoke Unhappy carts, the oil was a bit runny and more potent than it seems.
Overall, a Super G cartridge is worth a try but could be great with better hardware
Re-branding should be considered with the hardware itself. As mentioned earlier, the hardware did make it difficult so take easy hits and thick smoke. Aside from that, we couldn't find anything negative about them! But to conclude, the taste and oil were great and definitely worth the try.
Currently, their Instagram account has been taken down. If they come out with a website or new Instagram account we will post it back up here.
Have you had a Super G cartridge? Post your review below! Questions or comments? Post below or in our forum!