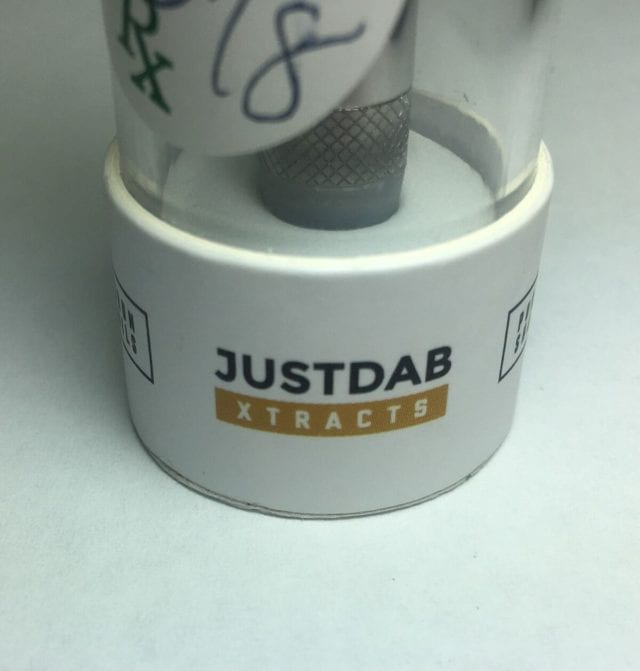 REVIEW OVERVIEW

Design and Build Quality

10

SUMMARY

We go through a half gram Just Dab cartridge and it was impressive.
The Justdab cartridge did not fail to impress.
You can taste the quality on this vape cart. Hits were smooth yet strong. Atomizer build is good and oil quality is excellent. We'll go through the details of this vape cart in this Justdab Cartridge Review.
Update 5/2/2019: After reviewing a whole lot of carts, we have added Justdab to our list of the Best Cartridges in California.
Design and Build: More metal, less glass exposed.
The atomizer housing on the Justdab cartridge had more metal covering the glass than most other vape pen cartridges. I did not drop the item, but this does lead me to believe it could withstand a solid drop. The core of the atomizer appeared to be ceramic. The atomizer tasted clean until the very end. It was not burny or gross at the end, but you knew it was done. Overall, they picked a great cartridge to pair with their oil.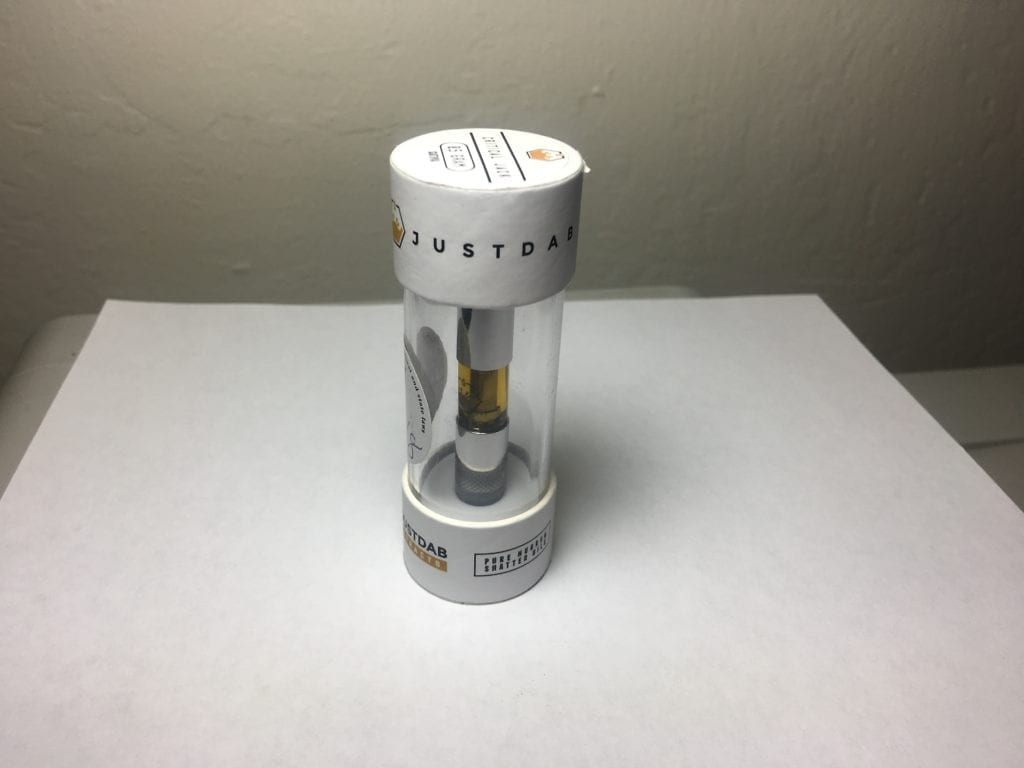 Oil Quality – It's live resin.
Justdab Extracts claims everything is nug run and from 100% indoor flowers. The vape carts contain live resin, which is generally more expensive than shatter. I believe their claims. The oil had perfect viscosity and vaped evenly the whole way through. The oil does not have added flavors. I was using the Critical Jack strain on this cartridge review.
Strength of the Justdab cartridge is good
The Justdab cartridge is on point with the better pre-filled vape carts out there and one of the stronger ones I have tried. It beats the offerings from Kurvana and FlavRX substantially. Even though it's made from live resin, I still have yet to see a cartridge that is as strong as a dab on a good vape pen like the Omicron v5 with straight shatter in it. After this vape I will try Justdab shatter next time I see it. Pre-fills are better than they were a few years ago, that is for sure.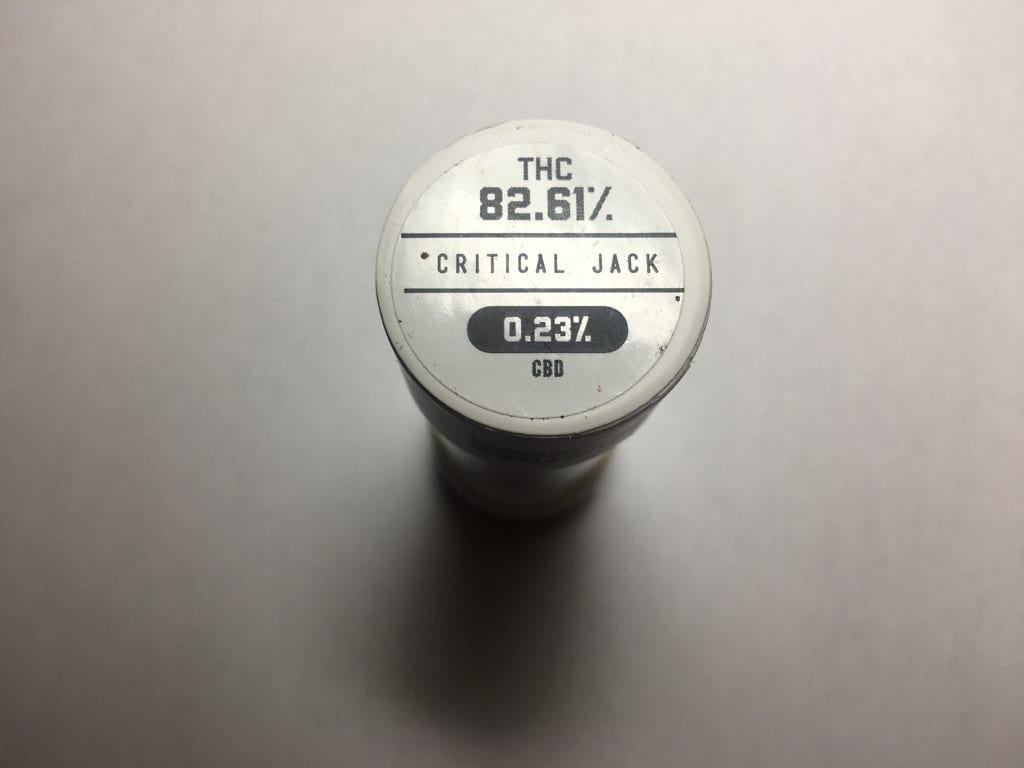 Taste is pure. Nothing added.
The Justdab cartridge did not taste like any flavoring is added either via terpenes or fragrances. Personally I prefer this straight whaterver-it-is taste. I would think among our readership nobody likes fragrances, but some people like terpenes added like that saucy wax. Combine the clean live resin and the
Value: $30 for a half gram is good at this quality
The quality of the Justdab cartridge justifies them not making this cheap. I got mine for $30 at  There are cheaper carts out there and they usually are not very good. Exceptions exist like the cheaper-per-mL Heavy Hitters carrtridge, but their have been claims of impurity issues for HH. Dollar for dollar on how medicated you get on this cart, the value is good.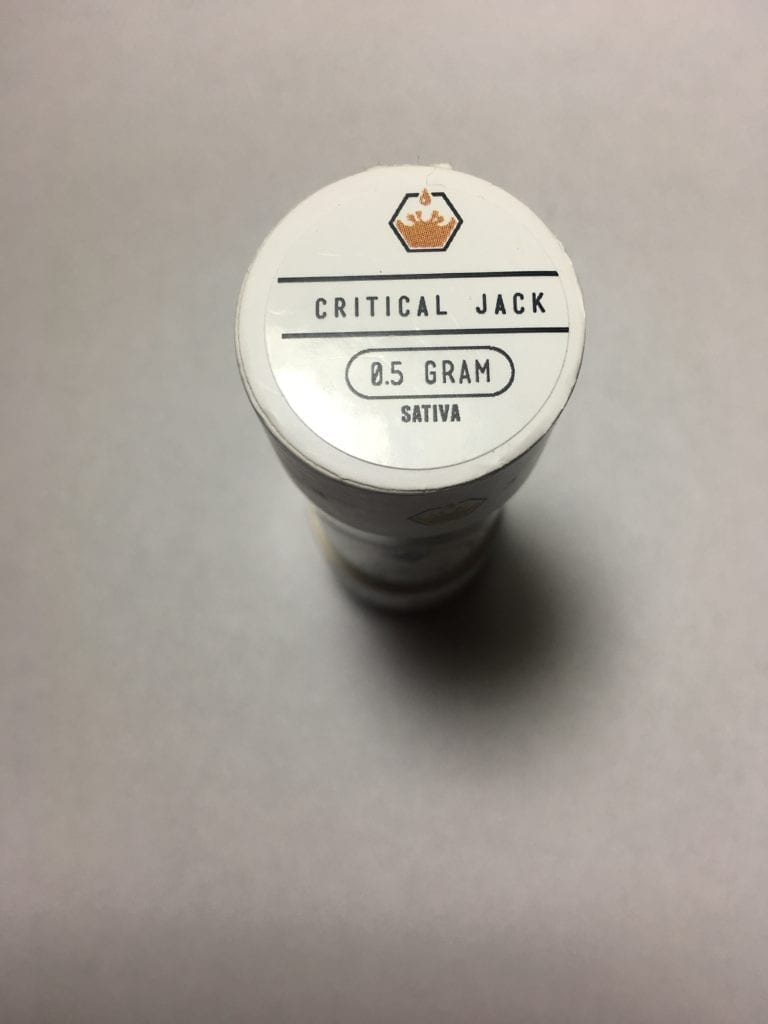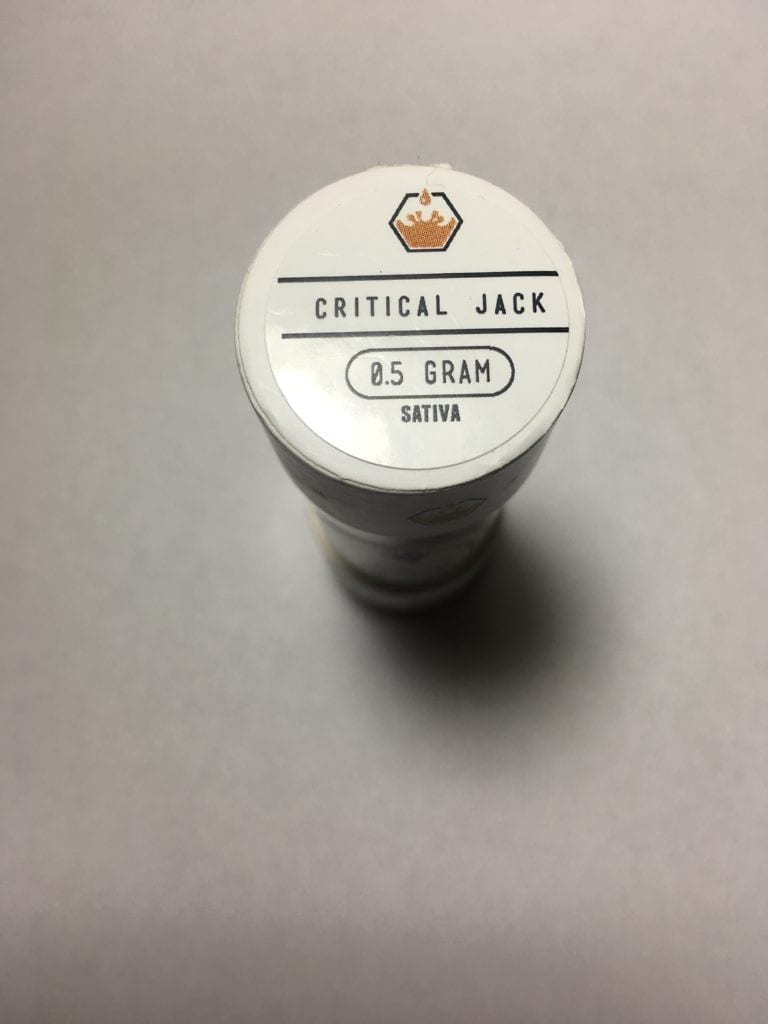 Efficiency: Down to the last drop!
Justdab chose a great quality cartridge that resulted in excellent efficiency. The atomizer appeared to be wickless with a ceramic core. Upon opening it everything looked of excellent quality. Do not open the cart until done. You might tear the O-ring. I tore it just by opening it, but not until I vaped the entire thing. The residue left over was minimal.
Overall: Justdab Cartridges Are Now A Favorite
When I go to the dispensary for a pre-fill and I see the options, I will be picking up Justdab vape cartridges if they got them. I hope they make their way into more shops soon. From oil quality and taste to the build quality of their cartridge, Justdab is on point. You can learn more about Justab here.