There's a new fake THC oil brand out there: Chronopoly carts. These are similar to Truth cartridges in that they are simply packaging that is re sold. There is no central company or person making the THC oil that goes into these vape carts.
Chronopoly carts are just hardware, they don't make THC oil
Branded packaging that violates trademarks is the first indicator it is probably a fake brand. The company that owns the trademarks for Monopoly, Hasbro, would have their legal team litigating to get their trademarks off of a vape cartridge. Vader Extracts used Star Wars imagery when the market in California was not legit, and once it went legit and the company also started selling in Nevada, they took off all references to Darth Vader.
Here's what Chronopoly Carts packaging looks like
Below we will go through some of known packaging for various strains of Chronopoly cartridges. Keep in mind that the "strains" could be anything since the packaging is made before the oil is put in. A street dealer could put the same oil in different packaging and label it as different when it's really all the same. Below are pictures of the packaging Chronopoly carts come in.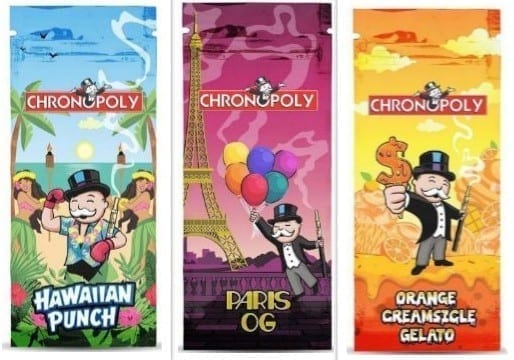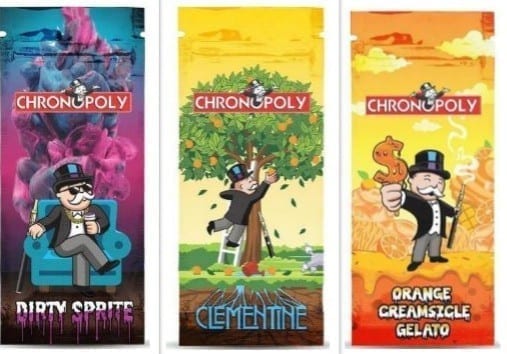 Now let's take a look at the hardware for Chronopoly carts.
Chronopoly carts hardware
Below you will see a picture of the actual hardware used on Chronopoly cartridges.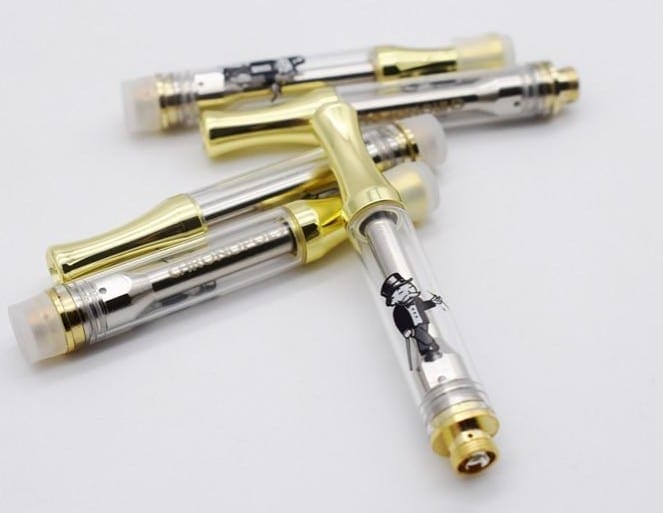 They are not using CCELL carts. It looks like something specific to Chronopoly. Notice the Monopoly character on the side of the glass and inside on the airflow tube Chronopoly is imprinted. I am not a big fan of this style hardware. Have had it before and it just does not hit as good as CCELLs.
So are Chronopoly carts legit? Not really
Chronopoly is a "brand" you probably want to avoid unless you know the plug is putting good oil in it. There is no central processing for oil, no testing, and therefore no one has an idea if they are any good. I would not call them fake cartridges, since they are not imitating a legit oil brand. They are simply a style of packaging.
What are your thoughts on Chronopoly? Comment below or post in our forum!