REVIEW OVERVIEW

Design and Build Quality

8

SUMMARY

Amerijuana Cartridges turned out to be better than expected. It gives smooth hits, has nice oil and gives a decent taste.
Amerijuana cartridges turned out to be a decent. The oil is nice and thick, it has a smooth taste to it and it gives a really nice high. But looking more into these cartridges, I couldn't find anything on the company itself. Unsure about the legitimacy of this company, here we look more into Amerijuana carts and our view on them.
Pros:
Smooth taste
Nice oil quality
Gives a great high
Cons:
Lack of information on them
Possibly not a real company
Recommendations: Provide more authentic information on the company as well as lab results. Although these cartridge give a nice high and taste good, there is no saying how legit the company actually is.
Amerijuana cartridges are actually decent, but are they black market carts?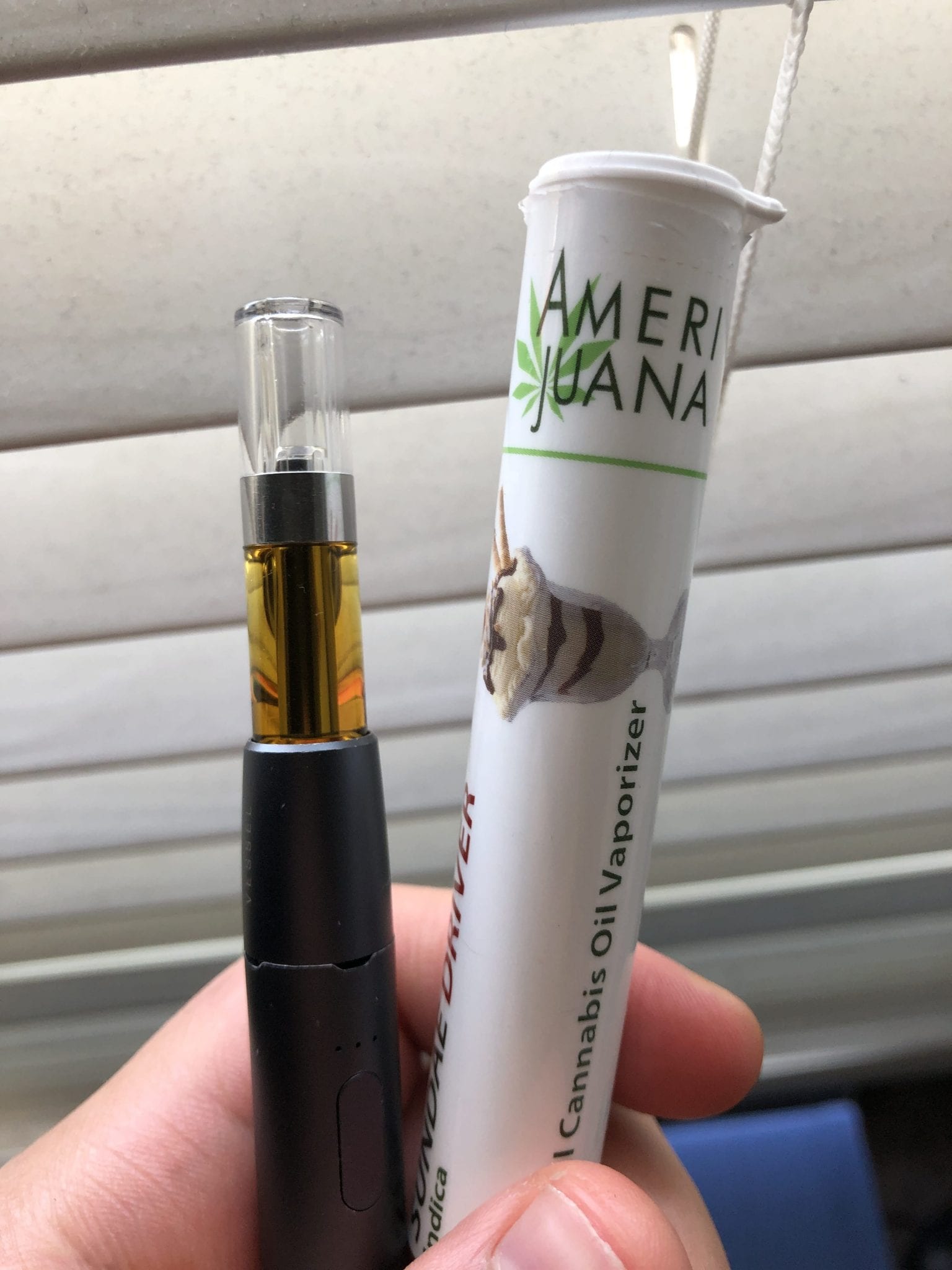 In all honesty, I actually did like this cartridge. But the main thing with this company is that they might not even be an authentic brand. After doing research on them, I couldn't find anything on the company nor their oil. It's hard to trust the oil without having any lab tests done to them. Being an unregulated brand, people put their own oil and sell in bulk on the streets.
Another thing is that the packaging claims to have a website,  but the website is not even registered. I also couldn't even find any social media accounts under the brand. Although we could not find their packaging sold online, it's possible these carts could have different oil in different places from different people.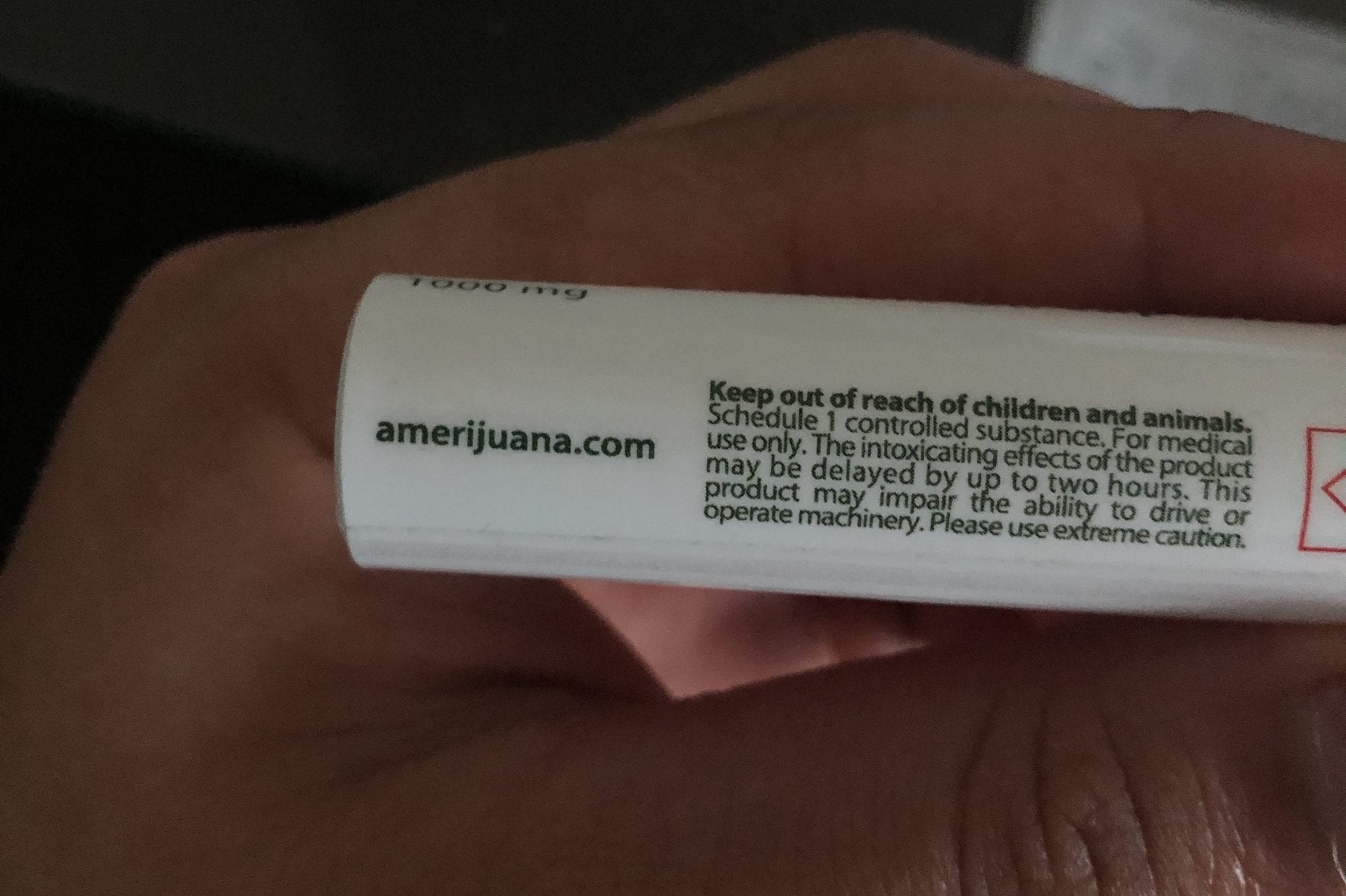 The good thing is that I wasn't able to find the packaging for sale online. This may be because it's a small company and manufacturers haven't replicated the packaging yet, or certain vendors distribute it in certain states. Either way, not a low of these unknown cartridges seem to in the market yet. Regardless of how good it is, it is still unsure what's actually in the oil or if it's safe to consume.
Amerijuana carts are surprisingly good quality
After all the research, I wasn't to expect a lot from this cartridge. But after taking a few hits, I did get a nice and mellow high from it. The oil does feel somewhat strong and the taste is alright. Not harsh at all nor does it leave a bad taste one bit. But unfortunately there still is no saying how clean these carts are. Just because you have a great tasting cart that gets you really high, doesn't mean that it will always be safe to consume.
Oil quality is nice and fairly potent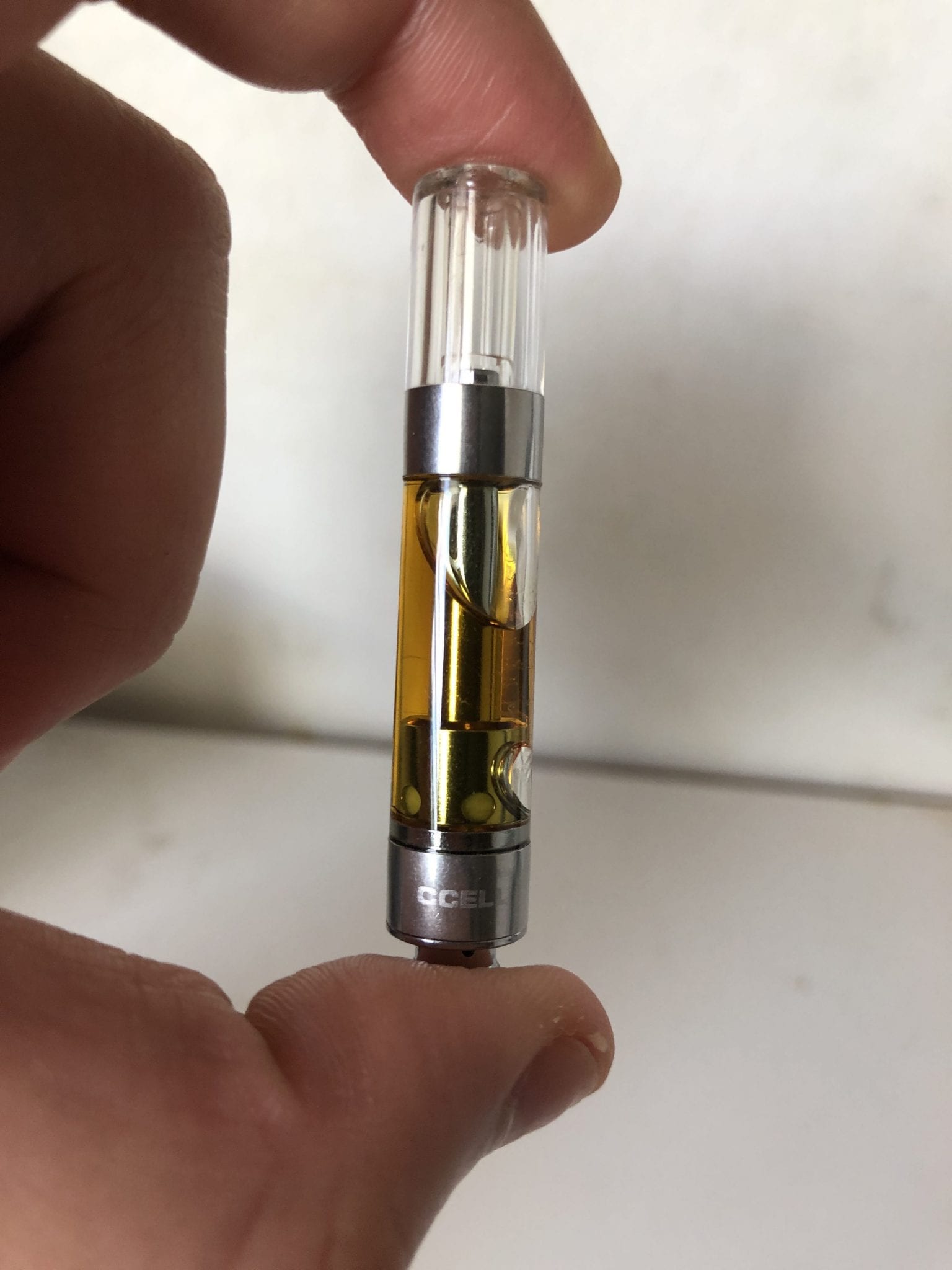 The oil to this cartridge turned out to be really good. It is actually thick and dense and is was consistent all throughout the whole cartridge. Unlike Dabwoods cartridge, it doesn't have a a dark color to the oil nor too light, like the Chronic Carts. In comparison to most off-branded cartridges, Amerijuana cartridges are a little more potent than most out there.
Compared to most street carts, this is one of the strongest
Because of how many fake cartridges there are in the black market, it can be hard to trust on reliable oil and authentic cartridges. With these kind of brands, you won't always get the same oil quality when you pick them up. Sometimes, you can randomly get either a really great cart or a light and weak one. We've had this experience a lot with carts like Dank Vapes or Cereal Carts.
With that being said, this particular cartridge is fairly strong and gives a lasting high. It unfortunately doesn't say any THC percentage on the package nor does it have any lab results. But either way, it's definitely stronger and more potent than most street brands that are out there.
Amerijuana Cartridges tasted more like oil than terpenes
The flavor I picked up is Sundae Driver and I can say these carts taste a lot more like oil than terpenes. It does give somewhat of a sweet taste, but it does give more of a wax flavor. This taste is actually satisfying, very smooth and not harsh one bit. But because it's more of an oil taste, it does leave a dense smell to it.
Unsure if it's an authentic or fake CCELL
Right away, you can tell that Amerijuana carts use CCELL cartridge. It's a full gram, not sealed and a very efficient cart. But taking a close look on the bottom of the cartridge, I only saw two different imprints on them. It only has the CA serial number and says 3 win. From our experience, authentic CCELL's have 3 different stamps, the serial number, the K stamp and the CCELL logo. Although we are still unsure, we messaged the company just to be sure. As they respond, we will update this post.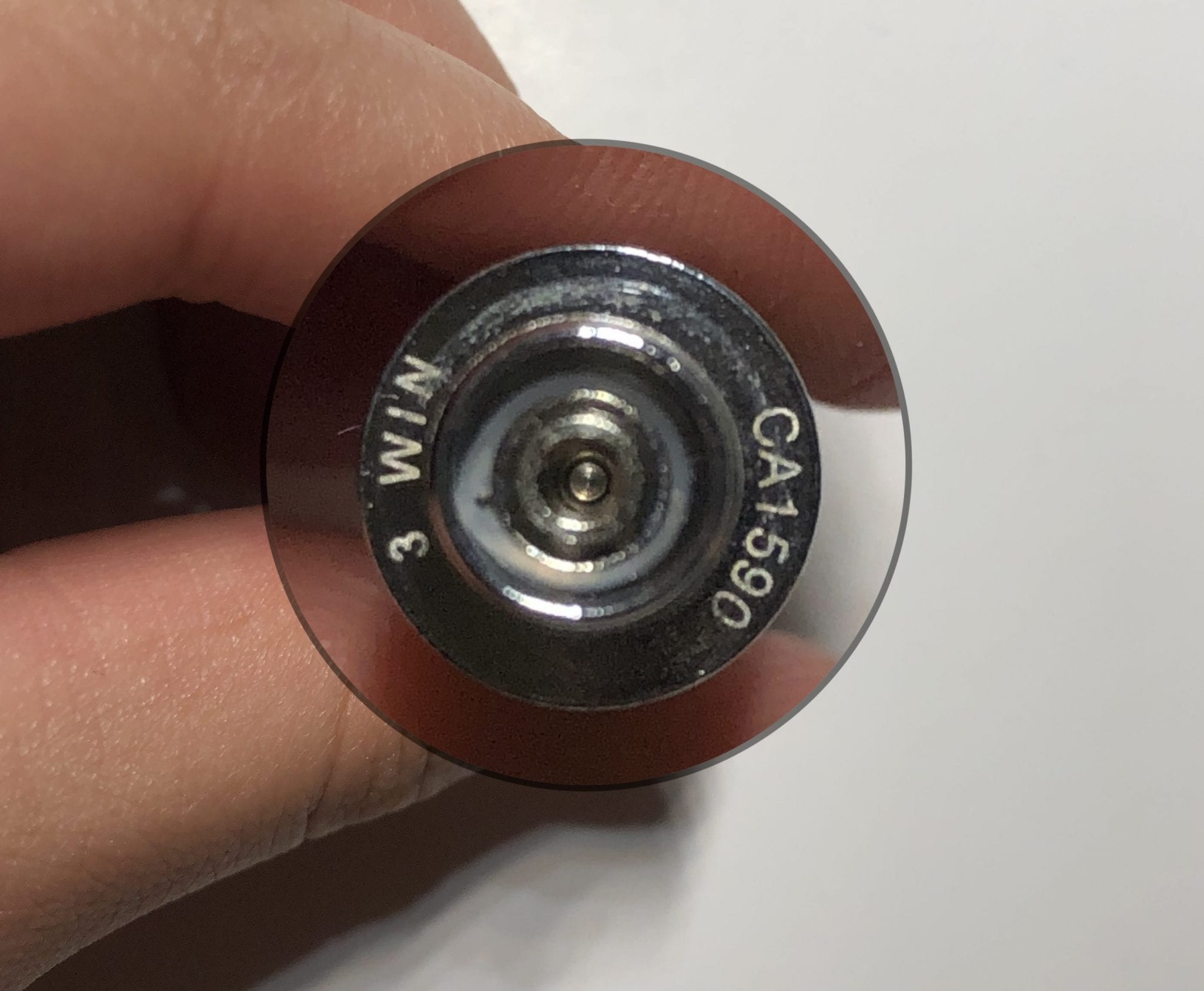 Overall, Amerijuana Cartridges are good but not reliable
To sum up, yes we did enjoy Amerijuana carts but they aren't that trustworthy. With many safer options, you can't always rely on any cartridge coming from the black market. They may be quality and taste good, but not all carts will be consistent or even safe to smoke. We recommend to always pick your cartridge from a licensed dispensary or at least to have some sort of lab results for the safe of your health.
Have you tried Amerijuana Cartridges? Leave your review below! Question or comment? Post below or in our forum!