REVIEW OVERVIEW

SUMMARY

Overall, Dimension 8 cartridges deliver fair effects and amazing taste. Smooth and very flavorful hits, these carts give a great experience.
Here we have Dimension 8 Delta 8 half gram cartridges. Dimension 8 seems to be a sub-brand of the company PuroCannagars, which sells a variety of delta 8 products. From products like cigars, pre-rolls, and concentrate, to cartridges. In this review, we have two different strains of cartridges. Furthermore, here we describe our experience and our view of their pros and cons.
Pros:
Amazing taste and strains
Smooth hits
CCELL hardware 
Cons:
Recommendations: Honestly nothing I can think of, these carts a great and one of my favorite tasting so far.
Made our BEST DELTA 8 CARTRIDGES list!
Dimension 8 cartridges are one of the best tasting delta 8 carts I've tried, so far
Every time I encounter a new Delta 8 cartridge, I'm never too sure what to expect out of it. Having various, previous experiences on them, they either turn out tasteful with fair strength, or sometimes they deliver a bad, harsh taste or just aren't potent at all.
But, after the first few with Dimension 8 cart, I really enjoy how tasteful these actually are. Very smooth and flavorful, at the same time these carts deliver pretty nice effects. As of now, these so far are one of my favorite tasting cartridges that give clean hits. Overall, a really nice experience for the user.
Thick and clear oil quality, fairly potent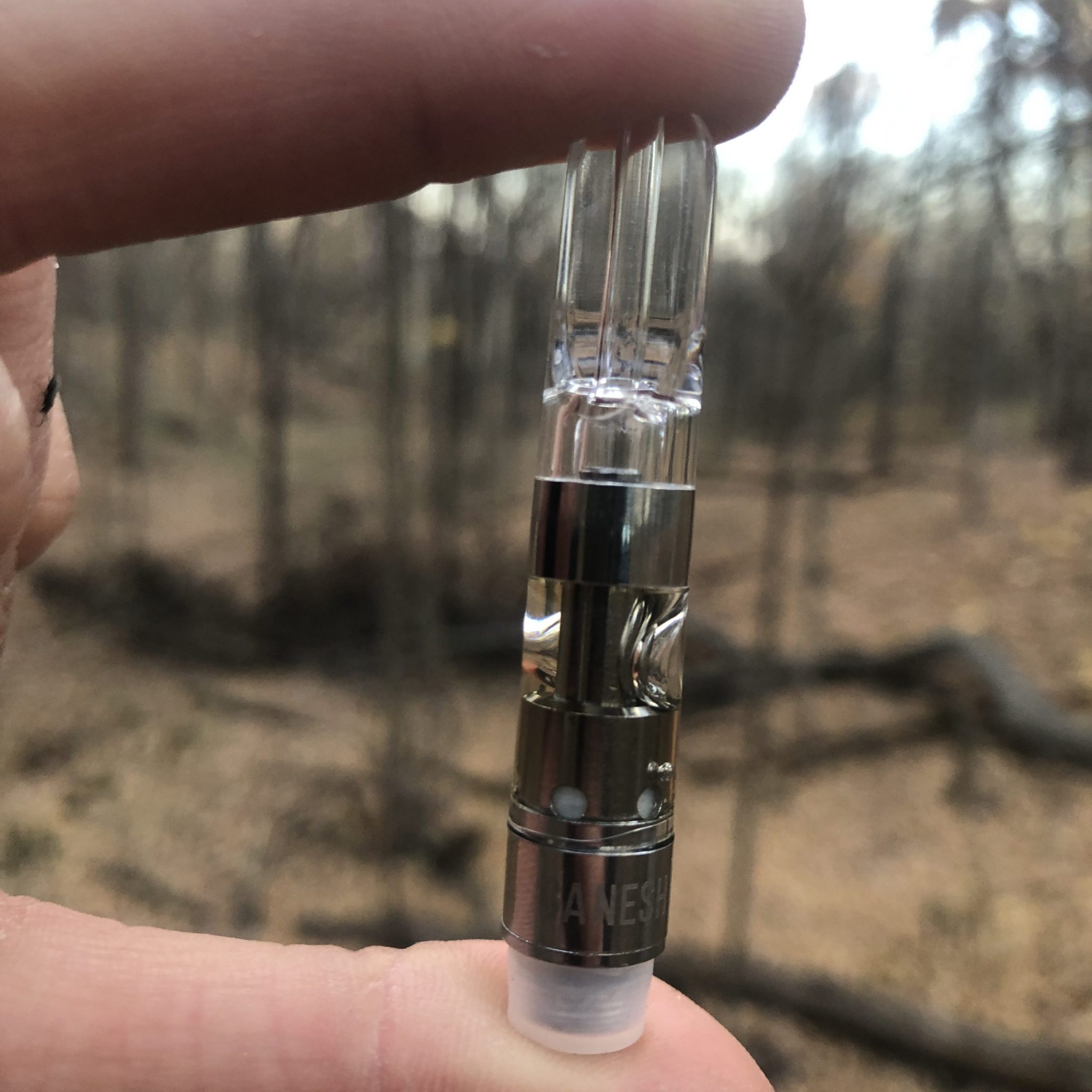 The oil quality on Dimension 8 cartridges are pretty good. Nice and thick, and has a clear water-like color like most of the other delta8 carts I've previously tried. Sometimes, delta 8 distillate comes in lighter yellow oil color, but for the most part, it's a clear color. As for strength, these cartridges are fairly decent and delivers a nice high. Pretty good compared to all delta 8 products I've tried. 
Dimension 8 delivers fair effects and strength for Delta 8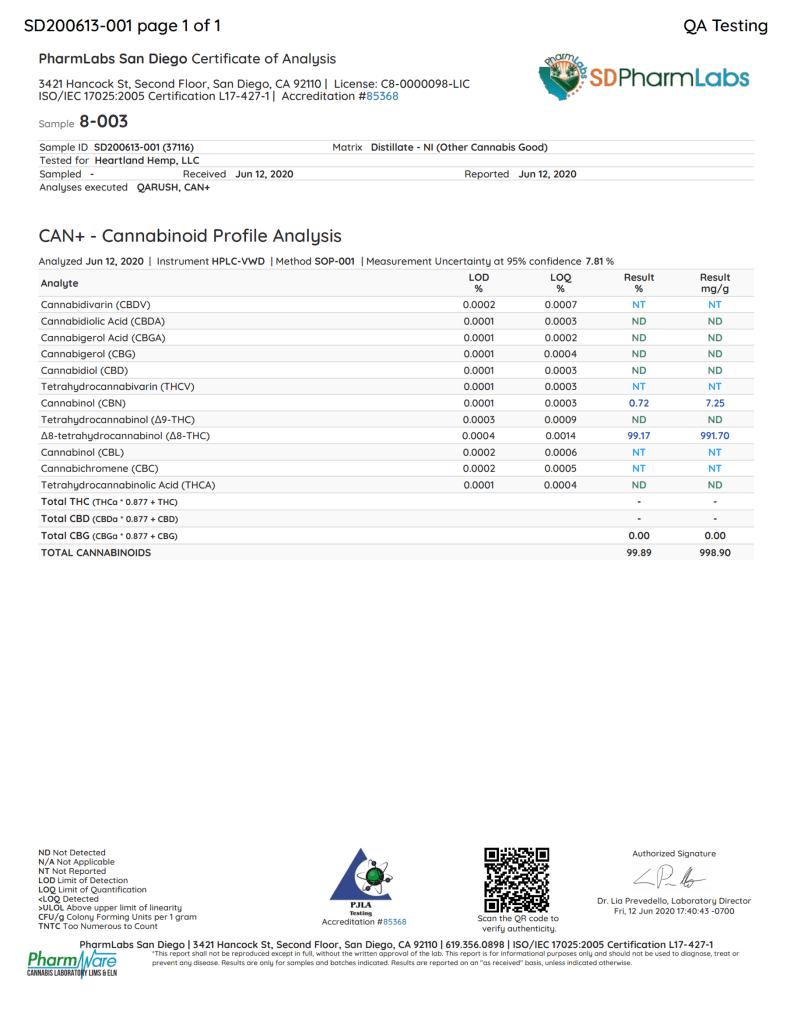 If you've ever tried delta 8, you know how the effects that it delivers. Not everyone will have the same experience, but delta 8 THC gives a way lighter high than a dispensary-grade THC cartridge will. If you're looking for something to get stoned and just that, I wouldn't really recommend delta 8. All delta8 carts I've tried don't really get me baked at all. Rather they give a mellow and, lighter, and shorter high in my experience. Yes, you will feel some effects after a few hits, but as mentioned earlier, not nearly as potent as THC distillate. Compared to other delta 8 cartridges I've tried, these ones give pretty good effects. Not as lasting nor as potent of course, but for delta 8 it's decent and a fairly nice experience.
Sherbert Chaos gives an amazing, sweet taste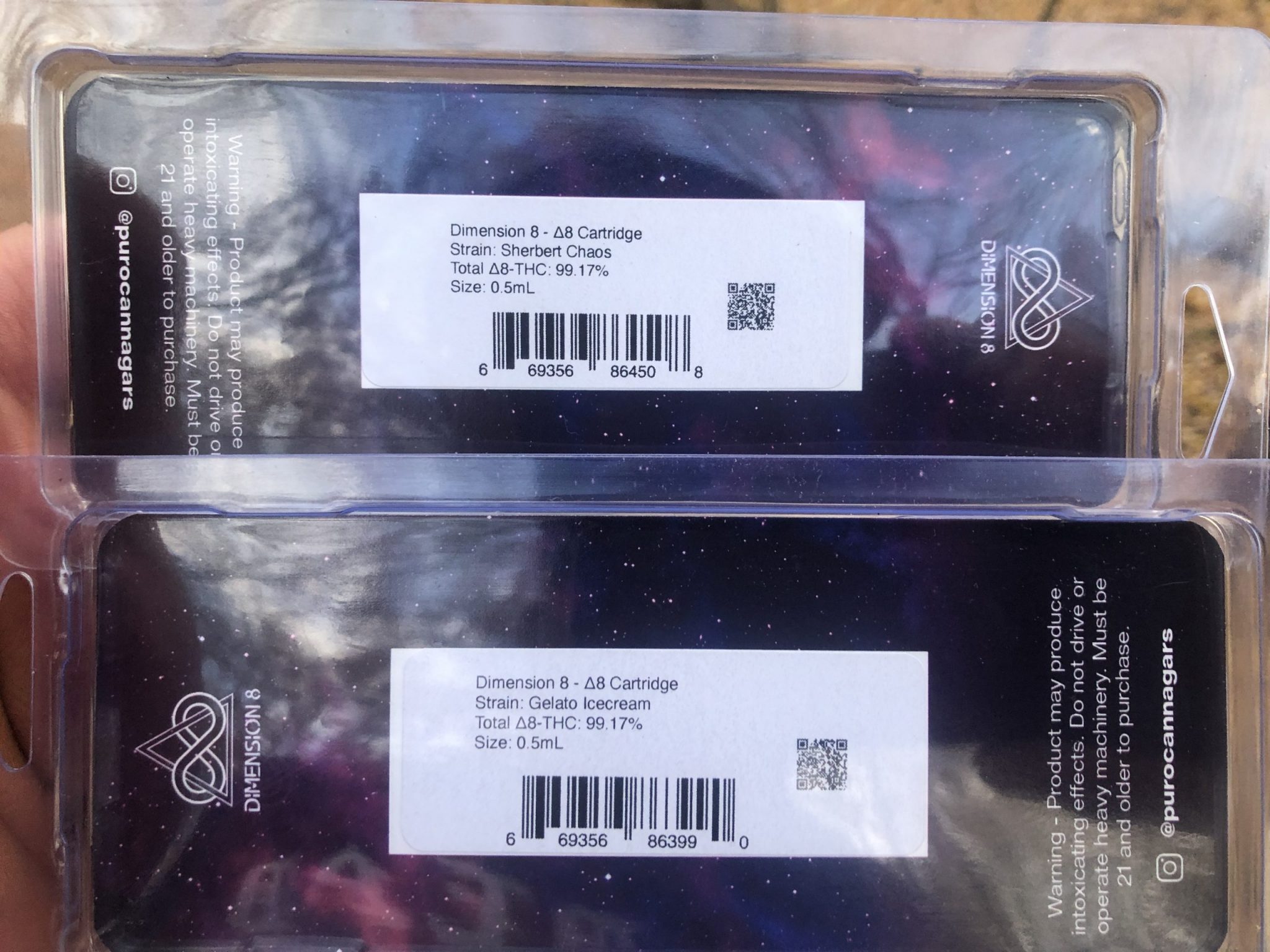 When taking my first hit, the first thing I enjoyed right away is the taste this specific strain delivers. For those familiar with this strain or its family, But this flavor gives a very nice, sweet taste, not artificial at all nor does it taste like metals. This cart is made through C02 extracted cannabis-derived terpenes (according to their website). But overall, sherbert chaos gives a good sweet flavor, very enjoyable to smoke.
Gelato Ice Cream gives a lighter, but still sweet taste
As with this strain, it gives a nice, smooth flavor. Gelato ice cream gives is a bit of a lighter taste in sweetness than the Sherbert Chaos. Still very enjoyable, It did also give somewhat of a flowery taste, which I enjoyed a lot. I personally prefer this strain over Sherbert Chaos, but they're both very good. Between the two, I personally like this strain a little better, but it all depends on ones' preference.
Dimension 8 delivers smooth hits, but Delta 8, in general, is usually harsh
For these carts being delta8, these do deliver fairly smooth hits. But I should warn you, especially if you haven't tried delta 8 before, they can be harsh. Either when taking consistent hits or overall long hits, they will give a harsh hit on your throat if you're not used to it. Delta 8 is known a harsh form of cannabinoid. So if you ever get a harsh hit that either gives you bad cotton-mouth or sore throat, this is be normal.
These carts uses CCELL hardware, very efficient and durable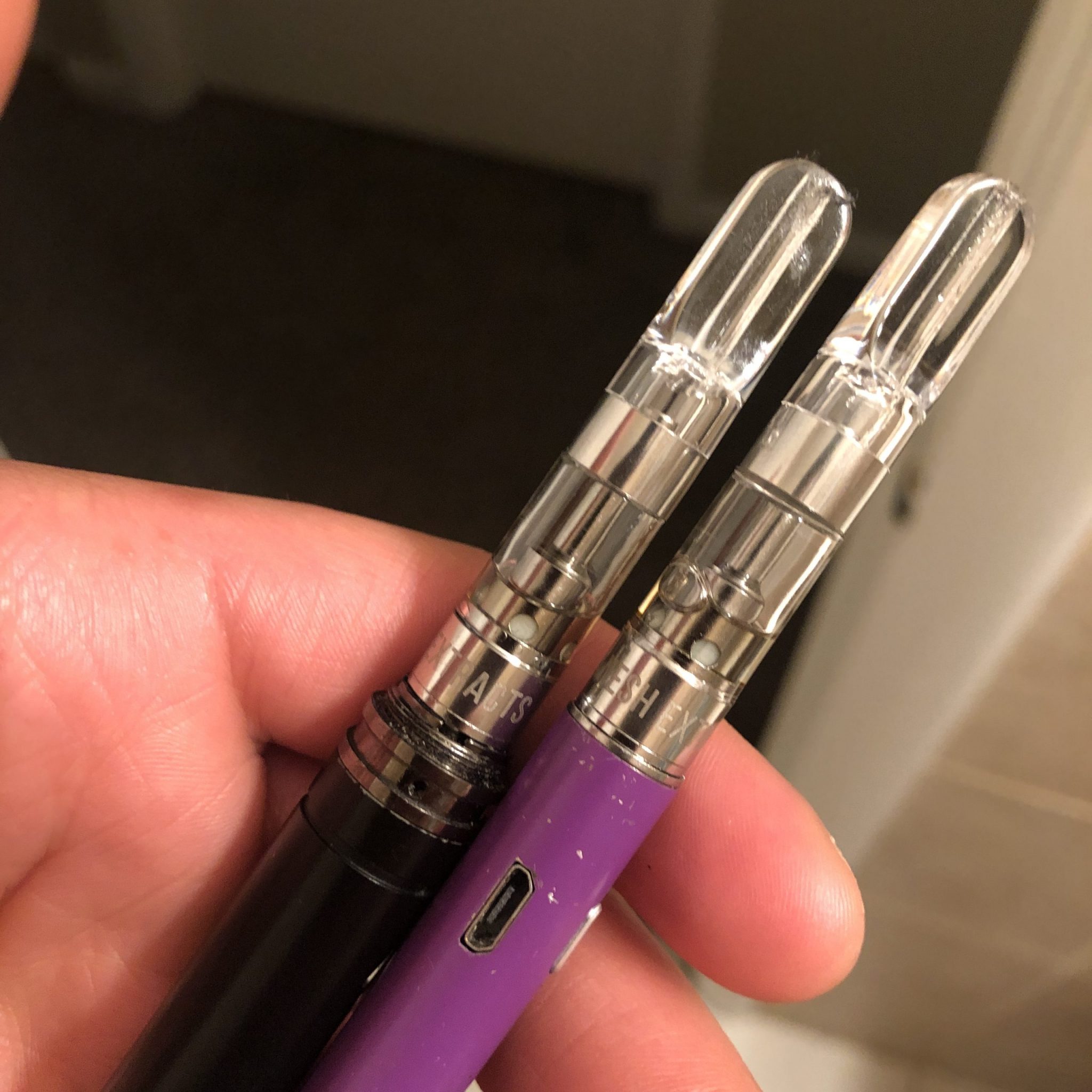 For these carts being half grams, they surprisingly lasted me over a week. Of course, it will always depend on one's tolerance. Personally, I may have a high tolerance but with delta 8 I don't usually take consistent hits as I do with a dispensary grade THC cartridge. Furthermore, if you are an occasional smoker and/or want to make these last, it can be pretty easy to conserve. Dimension 8 does use CCELL M6T hardware, very efficient and effective carts. 
Delta 8 Cartridges we've tested
Having tried a variety of delta8 cartridges, Dimension 8 did happen to be one of my favorite tasting ones. Below is a list of all delta 8 cartridges we've tried.
For its price, great value. Definitely worth the try if you enjoy Delta 8
The cost of Dimension 8 cartridges (0.5ML) is $20, which is a pretty good deal. If you enjoy delta 8 products, I definitely recommend you try these carts. Or even if you're curious in trying delta 8, I'd first do your research on Delta 8 itself, and if interested, highly recommend these. Because of the fact I enjoy both strains a lot, all strains most likely taste just as great.
Concluding the Dimension 8 cartridge review
To sum up, these Dimension8 carts deliver an overall great experience. From the hardware itself, to the amazing taste both strains deliver, these are so far one of my favorite brands. If you're looking for a good, inexpensive delta8 cartridge to try, I definitely recommend you to try these out. You can find a variety of delta 8 cartridges and products from this brand here.
What are your thoughts on Dimension 8 Delta 8 THC cartridges? Have any experience with Delta 8 in general? Post a comment below or in our forum!