Moxie is one of the oldest and most respected brands in cannabis extracts. They were among the first licensed commercial producers of cannabis extracts in California and Nevada, and if you were at a High Times sponsored event, you'd seek out the Moxie tent first. We've previously reviewed the Moxie Pod and gave it high marks, while the review of their Moxie cartridge received a passing grade, but we haven't revisited it since their hardware upgrade.
But as inevitably as the tide, counterfeit knock-offs of the famous Moxie brand have made the scene. We'd advise consumers to only trust Moxie products which were obtained through licensed dispensaries. Moxie has a store locator to assist.
Fake Moxie packaging is on DHGate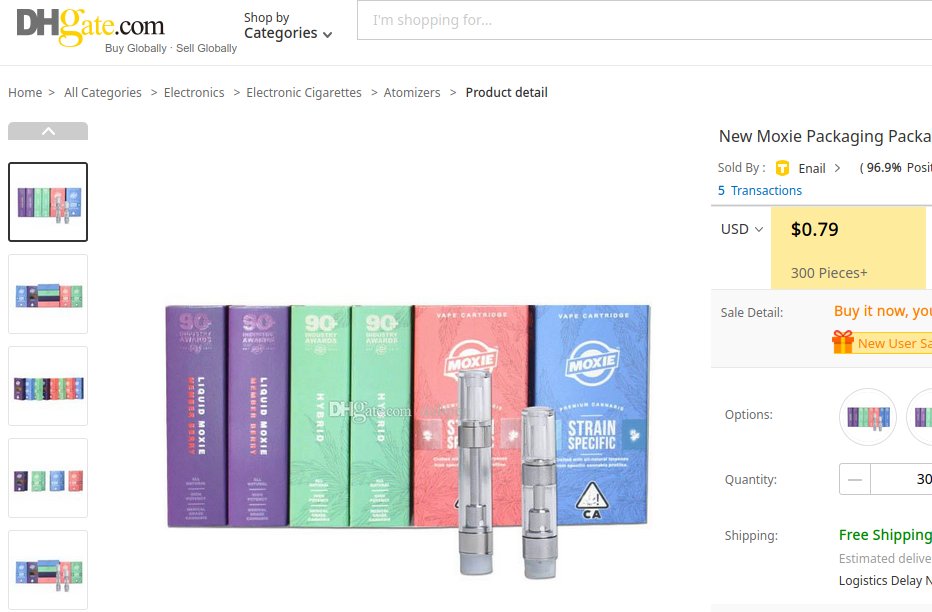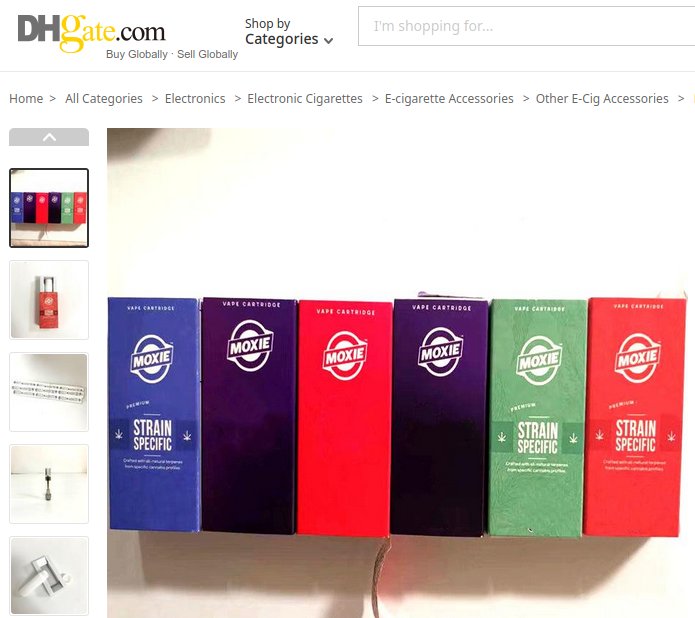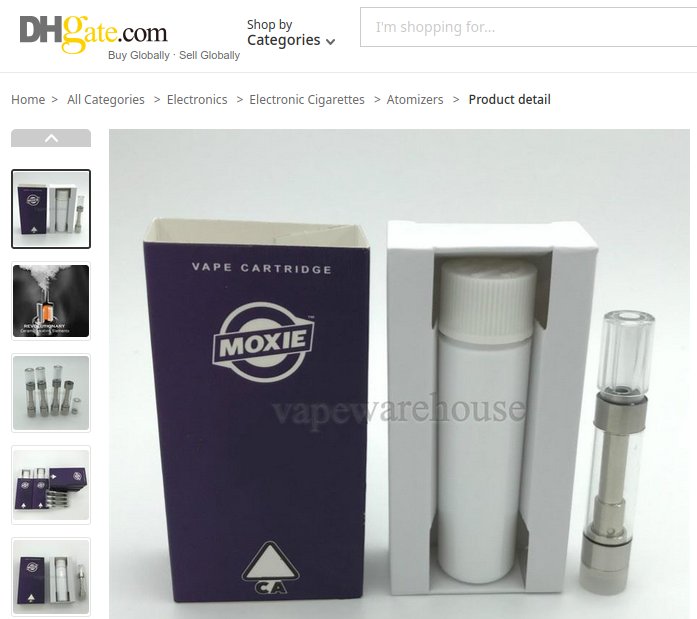 Note the image in the bottom shot is watermarked "Vape Warehouse." It's that way on DHGate. We checked the seller profile, and it's an outfit out of Guangdong China:

We see the same outfit also offers other fake brands. Pictured here: fake Lion's Breath, Muha Meds, Cali Plug, Pure One, Glo, and Friendly Farms.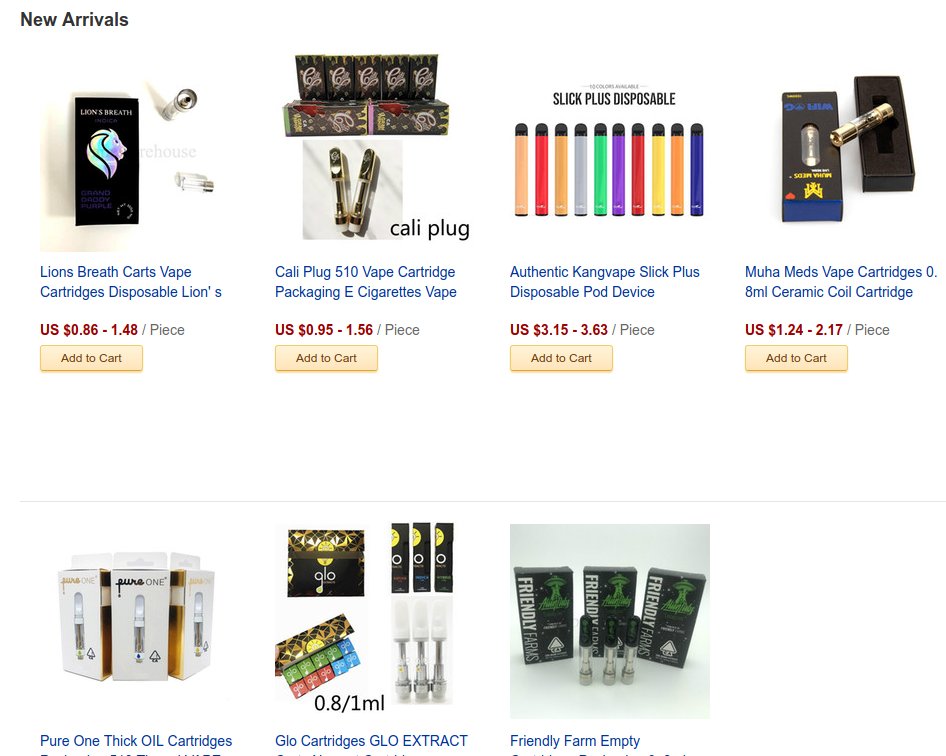 A lot of counterfeit products come from Guangdong
Just to zoom in on Guangdong: It has the largest economy out of any Chinese province, and is a core for manufacturing and international trade. Guangdong has the 4th-largest sub-national economy in the world, behind California, Texas, and New York. Guangdong is also a notorious hotspot for production of counterfeit goods.
Law enforcement on many levels routinely busts Guangdong operations:
As you can see from a quick Google, factories in Guangdong will counterfeit anything that isn't nailed down. To quote this United States Trade Representative report:
> "Guangdong Province is the center of large-scale counterfeit and pirate manufacturing in China for a variety of goods […] A leading industry group calls Guangdong 'the biggest problem spot for counterfeiting in China.' Right holders have also complained of patent infringement by Guangdong-based companies."
We just include this sometimes because: We can play fake cart whack-a-mole forever and get nowhere. But bearing down on the source of the problem can help solve the fake cart epidemic problem and remedy a host of other international trade issues too. The United States loses up to $600 billion per year to counterfeit goods, with 87% of that coming from China. With all our other problems already, the last thing we need is for China to keep taking such a bite out of our economy. It's not like we don't have other reasons to boycott China as well, not that we're going to dwell too much on it here.
Ripoff online retailers also have fake Moxie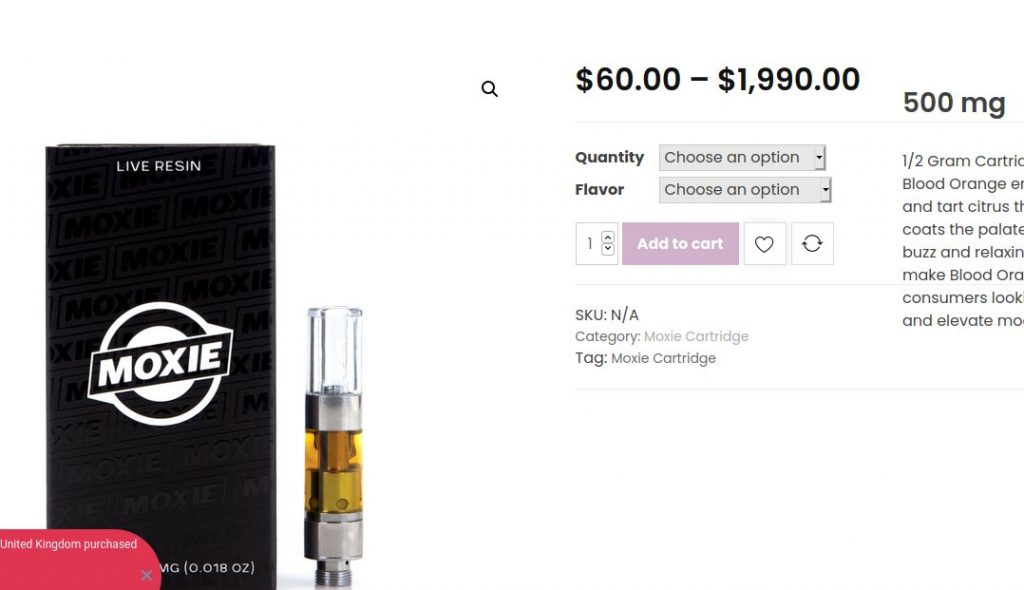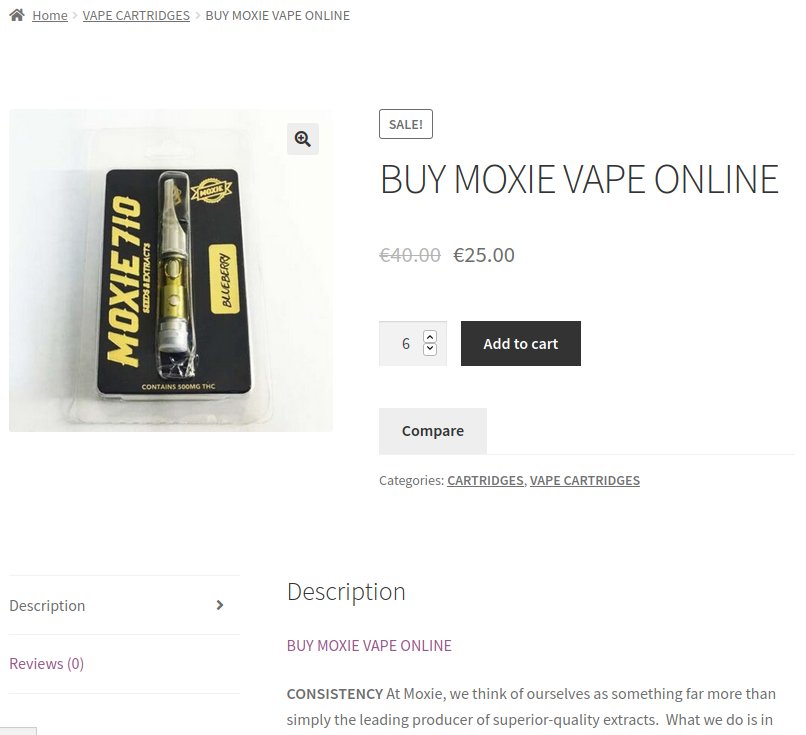 Needless to say, Moxie products are not sold online, are not sold outside California and Nevada, and definitely aren't legit all the way over in the UK!
We also find Moxie empties on other sites like 420vapebulk: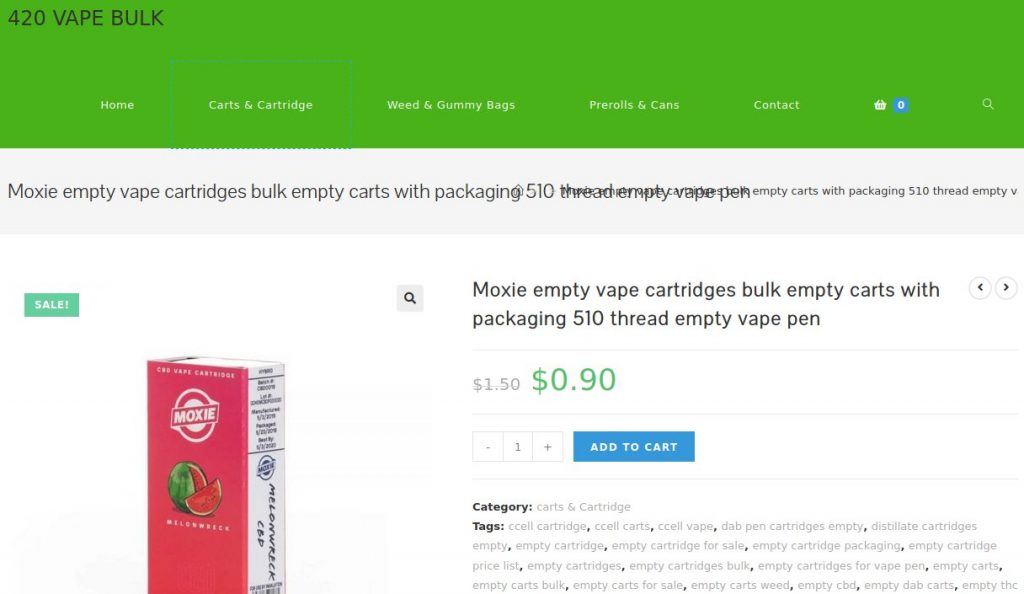 This tells us that the counterfeits are widespread outside the Alibaba Group sites. We have a list of these fake cart packaging distributors.
Readers, let us know when you see Moxies on the street!
Moxie is not to be confused with the classic pop brand of the same name.
We welcome your tips on these and other counterfeit cart cases here in the comments or in our forum.