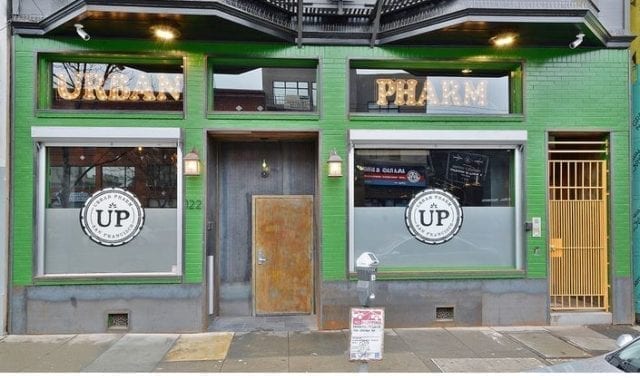 If you've got to get back to that city on the bay, never fear. There's a staggering amount of dispensaries in San Francisco. This week's look at California dispensaries brings us to South San Francisco. Because it's sometimes worth the extra drive, DabConnection narrows down the list. After sifting through menus and customer reviews, we're proud to present Urban Pharm as the best Dispensary in San Francisco. At least for wax in South Frisco.
Try Urban Pharm In South Frisco For Wax – Best Dispensary In San Francisco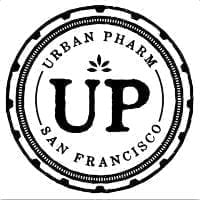 With at least a dozen other dispensaries surrounding it, Urban Pharm stands out in the South San Francisco area. If you find a dispensary that has the selection and price range you need, that's great. When they deliver with a smile and superior customer service, it qualifies as the best. Urban Pharm meets both those requirements.
Sitting at 122 10th Street, San Francisco, CA., 94103, Urban Pharm opens its doors to medical card holders from 8:00 am to 10:00 pm daily. Patients go out of their way to visit Urban Pharm which shows in their amount of positive customer reviews. If it's not for the service, the selection of flower, wax, and other forms of cannabis product are what draw people in. On top of all that, Urban Pharm has a dab lounge with daily entertainment.
Wax, Shatter, And Crumble At Urban Pharm
When a variety of those products highest in THC concentration is what you're after, Urban Pharm can keep you busy for a while. They have over 60 forms of condensed cannabis. There's options in shatter like their BHOMB Hardcore OG for $60.00/.5 grams or Alpine Tangie for $50.00/.5 grams.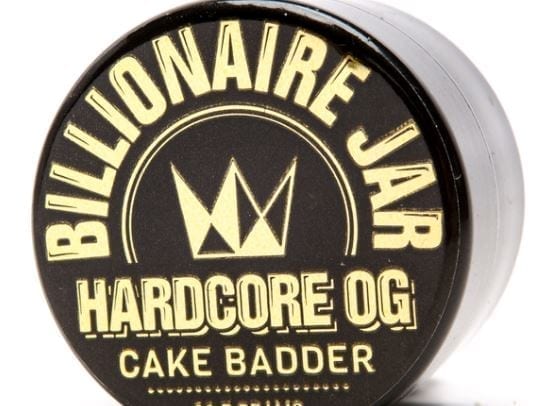 You've got to have choices in budder or crumble to be the best dispensary in San Francisco. Urban Pharm pulls through with products such as Beezle Extracts or Fresh Off The Bud. Beezle Extracts batter runs $35.00/.5 grams and comes in flavor profiles like Blueberry Muffin, Cheezle, Sage-n-Sour, and more.
If you're high rolling with wads of cash in your pocket, go for the Billionaires Club Hardcore OG Cake Badder. This notorious and highly sought after extract runs $1000.00 for a 11.5 gram container. It seems that those who can afford it can get real high. If that's too much, you can get 5.5 grams and only spend half the amount.
Urban Pharm Features A Variety Of Concentrates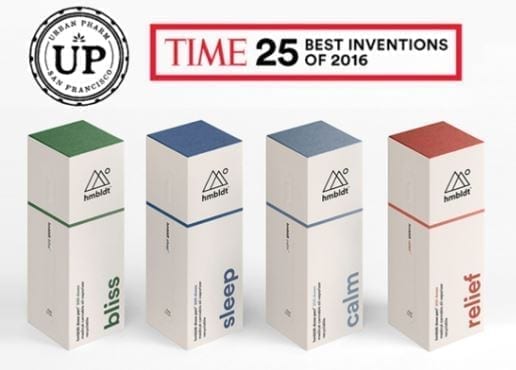 Once you decide upon your flower and budder, it's time to pick out a cartridge or two for your pen. Urban Pharm brings the whole package with at least 7 brands to choose from. Beezle makes the cartridge refills with several tasty flavors. Choose from Roses, Fruit Snacks, or Bergamont just to name a few.
Urban Pharm carries the answer for those who want to regulate the dosage and strain of their medicine. The hmbldt dose pen offers 4 strains of extract in the pen form that regulate the amount of your hit. The strains describe the mood you're looking to get into and go by Bliss, Sleep, Calm, and Relief.
Happy Hour, First Time Patient, & Daily Deals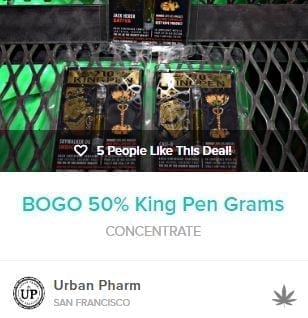 Whether you're signing up as a new patient or you go in all the time, be sure to check the available deals. It'll either save you money or get you more smoke. Same difference, right? Take a look at the deals Urban Pharm offers.
New members get a free top shelf gram of flower or edible of their choice with the minimum $20.00 donation. Mondays and Fridays bring a BOGO offer on concentrates. Get any gram of concentrate and receive the second one of equal or lesser value for free. Those patients who love their pens can take advantage of the same deal on Sundays, only for gram cartridges.
The Customer Consensus Of Urban Pharm
Reviews represent the customer's voice, and they say a lot about a dispensary. Dispensaries that have only a small amount of customer feedback are usually new, and hard to evaluate. You also want to see the right kind of remarks. It doesn't do to have too many negative reviews.
Urban Pharm isn't perfect, but they do have more reviews than any other dispensary around. Even so, 4.8 out of 5 stars from 437 reviews isn't a bad average. It shows a dispensary is on the right track when the very last review speaks to the friendliness of service. Like the one below.

It took some scrolling to find the first negative review. 1.4 out of 5 stars for what seems to be a situation completely out of Urban Pharm's control. It's like a short story.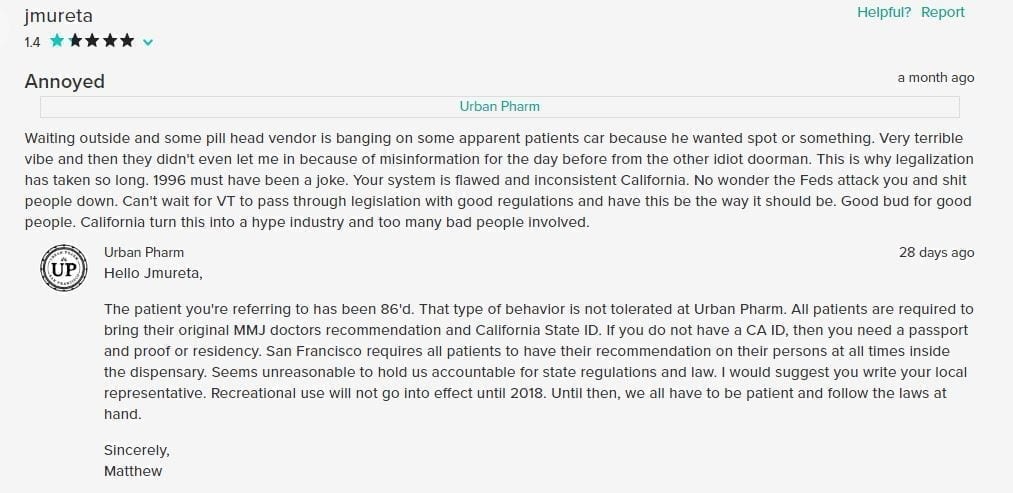 Notice that Urban Pharms is on top of the customer review with a return comment. Matthew handles the whole mess in a very classy and professional manner. The list of positive customer comments runs on if you check the WeedMaps reviews, showing the effort pays off at Urban Pharm. This is what makes it the best dispensary in San Francisco.
Social Dabbing In The UP Lounge
They call it the UP Lounge. It's a community gathering place where patients can partake and be social. It's steampunk design hosts stand-up comedy every Thursday and Karaoke on Wednesday. Vendors will periodically have samples and the dispensary does a patient appreciation day every month. It's nothing but a peaceful, mellow, pot bar.
The Best Dispensary In San Francisco? Final Opinion Of Urban Pharm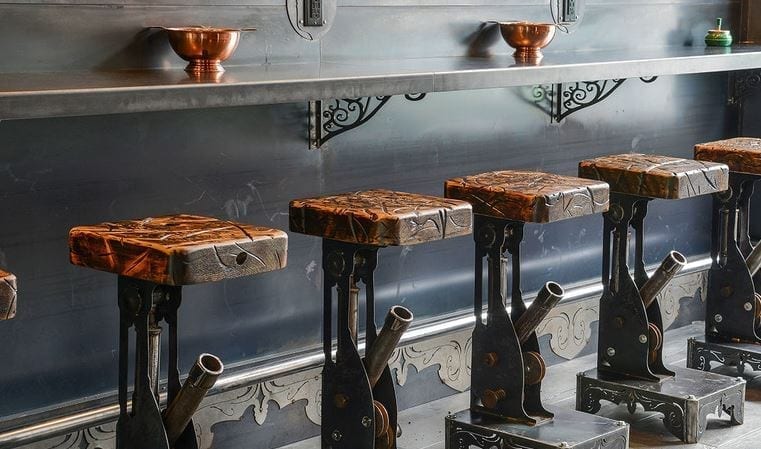 UP, as they like to call themselves at Urban Pharm, scores as high as a dispensary can in our view. There are dispensaries with better selections of cartridges and wax, but the dab lounge at UP takes the cake. The next time you happen to visit South San Francisco, stop by Urban Pharm and let us know what you think. If you've got a better place that you think is the best dispensary in San Francisco, by all means let us know. Grab your nugs or shatter and enjoy the dab lounge at Urban Pharm. The best dispensary in San Francisco on the south side.