Cannabidiol can be a profitable business venture. Also, it can be a massive financial Downfall if you don't work with the right payment processors.
It's considered a high risk business, which complicates the process of getting paid for online sales
.
As a merchant doing business online, you may find it difficult to find a payment processor who will work with CBD. Hence, processors may
suddenly
close your account, or your E-commerce platform may decide not to support the payment gateway used by your processor
.
Why is CBD a high risk business?
High risk business are businesses that have a higher/ unusual number of charge-backs or payment card fraud
.
This industries include online gaming, online dating, telemarketing, pharmaceuticals, adult products and services, travel services, Bitcoin trading, e-cigs/vaping devices and products, timeshares, and of course, CBD sales
.
Likewise, if your particular business has experienced financial issues before (like high number of chargebacks), if you do business only online and if your business is brand new, then many financial service providers will consider you as high risk
.
CBD sites are automatically put as high risk before they even sign up.
You'll need an experienced CBD Payments Processor who works with high-risk businesses 
It's easy finding a Payment Processor, but it's difficult to identify the legitimate ones and the ones who's only interested in taking advantage of CBD merchants
.
It's important to work with proactive companies, those who rely on staying ahead of laws and procedures affecting your business.  Also, the ones who work
actively
to keep you informed of changes and develops solutions to emerging problems and changes that could affect your business
.
Finding The Best CBD Payments Processor That Suits You
When reviewing high-risk payments processors for your CBD E-commerce business, check to see if:
They have significant experience in working with CBD merchants
Payment Processors that are new to the industry is unlikely to have the expertise needed to deal with E-commerce platforms, payment gateways, data security issues and regulatory demands
Has a significant stake in working with CBD businesses
Look for someone who has an established business with a large percentage of high-risk clients. Also, someone who proactively provide new solutions, help and guidance to CBD merchants. Someone who'll work hard for the success of your business and their business.
Wide and well-established network of financial services partners 
Given the nature of CBD E-commerce, look for someone who can provide options
quickly
to new challenges
.
You don't want to be sitting there, with your business offline, as your payments processor scrambles to figure out a solution
.
Someone who provides more essential services
Your payment processor should be reliable for services and guidance about payment processing regulatory requirements (PCI DSS), chargeback management, data security and fraud protection
. Also, payments processor should provide you your own MID (Merchant ID) and descriptor. Charges will appear on your customer's statements as your website, your phone number.
Your transactions will reflect under your chose n business name with an MID, which may confuse or worry your customers
.
CBD Payment Processors: What you should specifically look for
Pricing

Any high-risk merchant account is going to cost more than a low-risk one, there's no getting around it. It doesn't mean that you should be ripped off to get your business running.
Also, you may encounter the terms like tiered pricing model, processing rates, monthly and annual fees, and what's known as a "rolling reserve"
.
A rolling reserve is where your processor withholds a certain percentage of your monthly funds until its met
. More like an insurance policy for the processor.
Although you'll get all your money back, rolling reserves can cause a bit of financial stress for small business that need most or all their income
.
Contracts
Its likely that you'll have to sign a long-term contract with your merchant processor or forced to pay an early termination fee
. Contracts are
typically
for 3 years, but if you're lucky you can find a 1 year contract.
Also, your contract will include an automatic renewal clause, so keep a close eye on that.
Customer support
While this might seem insignificant in the grand scheme of things, be aware that you'll most likely encounter some issues when starting your business. CBD and other cannabis industry companies often run into more challenges than other high-risk entities. Hence, having a merchant account with superior customer service can make or break the deal here.
Here are CBD Payments Processors we could find that you may want to consider:
*Organic Payment Gateways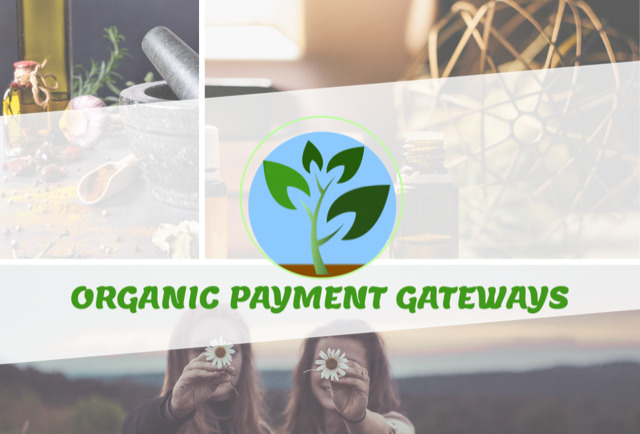 Mail: 201 US Route 1 #234, Scarborough, ME 04074 USA
Phone: 800-570-1347
At Organic Payment Gateways, we make it our mission to help people in the natural healing, essential oils, CBD, and supplement space process payments online.
Our mantra at Organic Payment Gateways is that we want you to have the freedom to choose. Choose the platform you want and keep selling the product your customers love. All without any payment problems.
Organic Payment Gateways works for a wide range of CBD and supplement products. Are you curious whether the payment gateways we offer might be the right fit for you and your products? Simply get in touch.
Organic Payment Gateways works with most major e-commerce platforms, including Shopify, WooCommerce, and ClickFunnels. For more information, visit their website at organicpaymentgateways.com
*Adept Payments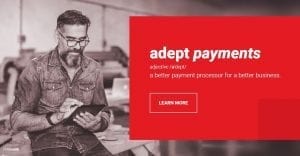 Location: 4590 Thousand Oaks Blvd. #215 , Westlake Village, CA 91362, US
Email: info@adeptpayments.com
Phone: (888) 732-3838
Fax: (818) 741-2252
Adept Payments offers payment processing, merchant services, and business solutions to all industries. They also cater to high-risk businesses like vape and CBD companies.
Adept Payments, a financial services company, pledges reliable, customer-centric payment processing solutions. Their primary focus are the small to large size retail companies, as well as B2B markets. Since they cater to high-risk businesses, they also offer domestic CBD processing solutions.
Adept Payments, with the use of advanced technology, provides customized solution. They promise a better processor for payment processing as well as seamless integrations. Adept Payments ensures simplified approaches and personalized support while guaranteeing the lowest costs.
Their's more information on Adept Payments on their information page and you can find their website here.
*Pay Diverse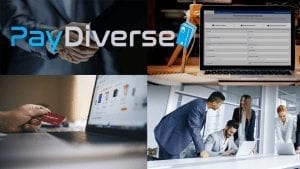 E-mail: info@paydiverse.com
Tel: (855) 745-7488
Fax: (786) 272-0502
PayDiverse matches high-risk merchants with merchant banks who want long term processing relationships. They are able to provide payment processing for CBD and vape products. Their self-service merchant portal simplifies the merchant account application process by collecting merchant data digitally, utilizing digital signature and digital document upload capabilities.
PayDiverse's massive network of merchant bank partners ensures that they can provide a processing solution for virtually every high-risk industry. They also help merchants reduce their chargeback ratio by applying for multiple merchant accounts at once.
Their's more information on Adept Payments on their information page and you can find their website here.
*PaymentCloud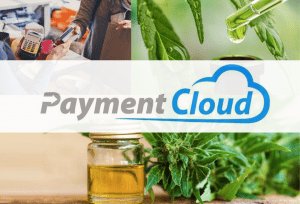 Location: 15165 Ventura Blvd #245, Sherman Oaks, CA 91403
Email: info@paymentcloudinc.com
Tel:  (800) 988-2215
PaymentCloud provides superior financial products while keeping costs as low as possible. They Cater to businesses like CBD, Hemp, Vape and E-cig Companies and many more.
One of the most imperative business decisions for your company is choosing the right payment processor. At PaymentCloud, they strive to take the stress out of this process so your focus can be directed towards nurturing your enterprise.
From Fortune 100 companies to smaller local establishments and everything in between, they approach each and every business with a white glove mentality. Whether your vision is to accept payments for a local pizzeria, E-cig and Vaping industry retailer or selling CBD and Hemp products, PaymentCloud adheres to your every need.
Their's more information on PaymentCloud on their information page and you can find their website here.
*Leap Payments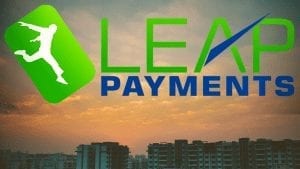 Location: Suite 150, 5115 Clareton Drive, Agoura Hills, CA 91301
E-mail: Sales@LeapPayments.com
Tel: (800) 993-6300
Fax: (800) 993-9635
Leap Payments provides open, honest and transparent payment solutions with a strategic approach to help their clients reduce their costs and get paid faster. Also, their passion is providing clients with superior credit card processing merchant services.
Their's more information on Leap Payments on their information page and you can find their website here.
*Instabill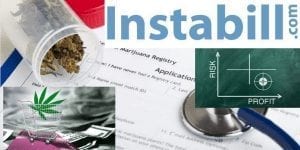 Location: 875 Greenland Road, Portsmouth, NH 03801
E-mail: salesmanager@instabill.com
Tel: (800) 530-2444
Instabill provides cost-effective and reliable merchant services that help E-commerce businesses succeed and expand their online presence. Alos, they are an established company that assist's CBD merchants in obtaining high risk and offshore credit card processing solutions. Today, Instabill is one of the industry's leading high risk merchant account providers for not only E-commerce businesses, but also for MOTO and retail businesses.
With more than 15 years experience in the payments industry, Instabill's goal is to provide clients with fast, reliable and secure merchant services that will empower them to grow and succeed. This includes a variety of credit card processing options, merchant account solutions, and a PCI compliant payment gateway.
Their's more information on Instabill on their information page and you can find their website here.
*eMerchantBroker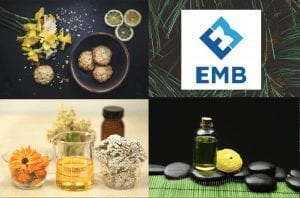 Location:  199 West Hillcrest Drive, Thousand Oaks, California, 91360
E-mail: customerservice@emerchantbroker.com
Tel: (800) 621 – 4893
EMB or eMerchantBroker's business is built to meet the specific requirements of the high risk industry.
They have worked with thousands of companies and have experienced all the obstacles associated with operating high-risk businesses. Hence, used that experience to create a unique credit card processing platform that is built specifically with the high risk merchant in mind.
Their's more information on eMerchantBroker on their information page and you can find their website here.
*PayKings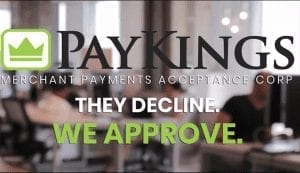 Location: #311, 100 2nd Ave N, St. Petersburg, FL 33701
E-Mail: contact@paykings.com
Tel: (727) 346-6025
PayKings offer solutions to businesses in high risk industries, which means that as payment processing providers, they are willing to accept the liability for the increased risk associated with those businesses that are categorized as needing a high risk merchant account. Also, their high risk payment gateway makes high risk credit card processing possible.
Their's more information on PayKings on their information page and you can find their website here.
*Centurion Payment Services 
Location: 7800 Congress Ave Ste 206, Boca Raton FL 33487
E-Mail: michael@cpspays.com
Tel: (561) 221-2273
CPS offers merchants the ability to provide top quality, dependable and secure credit card services to their customers. They work with the first and second largest processors in the industry. CPS has the buying power of the largest corporations in the United States. They also have a unique position in the market place to build high volume relationships and keep their expenses low to pass the savings down to their clients.
Their's more information on Centurion Payment Services on their information page and you can find their website here.
*Easy Pay Direct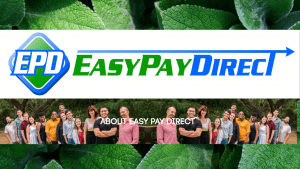 Location: 2028 E Ben White Blvd, Ste 240-2006, Austin, TX 78741
Tel: (800)805-4949
Easy Pay Direct is a CBD Payments Processor based in Austin, Texas. The company primarily functions as an online payment gateway provider that matches standard and high-risk merchants with credit card processors that most closely fit their needs.
They have the name Easy Pay Direct for a reason: small business owners need products that are easy to use.  Hence, they have created a product and an environment that is just that simple. With a simple site, simple forms and simple support, they help businesses thrive.  In the era of entrepreneurialism, it's best if we have tools that we can depend on.
Their's more information on Easy Pay Direct on their information page and you can find their website
here
.
It Can Be A Challenge To Manage A High Risk Business
CBD payment processing presents unique issues
.
State laws are still evolving, and can be uncertain and open to interpretation by authorities
.
Those who offer financial and E-commerce services doesn't like uncertainty. Many
choose not to deal with merchants offering CBD
.
When they accept CBD merchants, they may charge high fees or impose restrictions that make it difficult for merchants to run a successful business
.
Given these points, CBD is capturing consumer interest as an effective way to manage health conditions in people and pets
.
As awareness grows, so does the number of people looking to build a business around CBD – including financial services for CBD merchants
. You could
easily
rate a high risk payments processors at a higher-risk level than a CBD merchant.