PaymentCloud provides superior financial products while keeping costs as low as possible. They Cater to businesses like CBD, Hemp, Vape and E-cig Companies and many more.
Name: PaymentCloud
Location: 15165 Ventura Blvd #245, Sherman Oaks, CA 91403
Email: info@paymentcloudinc.com
Tel:  (800) 988-2215
One of the most imperative business decisions for your company is choosing the right payment processor. At PaymentCloud, they strive to take the stress out of this process so your focus can be directed towards nurturing your enterprise.
From Fortune 100 companies to smaller local establishments and everything in between, they approach each and every business with a white glove mentality. Whether your vision is to accept payments for a local pizzeria, E-cig and Vaping industry retailer or selling CBD and Hemp products, PaymentCloud adheres to your every need.
Full-Service Merchant Services

Quick Deposits
PaymentCloud offers next day funding for ALL card types. They understand that merchants have bills to pay and need funds to run a successful business on a daily basis, so they do not make you wait to access your funds.
Innovative Technology
PaymentCloud is an industry leader in product innovation and cutting-edge technology. Moreover, they provide their merchants with payment processing solutions customized to their businesses types. Their terminal selections include the latest in EMV Smartchip technology, wireless options, countertop devices, and PIN Pad options.


They also offer mobile processing hardware and applications, tablet POS systems, and their secure online payment gateways. Your account executive will assess the needs of your business and set you up with the solution that best fits your needs.
Dedicated Account Rep
At PaymentCloud, customer and technical support are aspects of the business that they take seriously. Each of their account representatives is rigorously trained in merchant services, product specifications, pricing structure, and technical support. Above all, when you set up your account with PaymentCloud, you will be assigned to one of their expert account representatives who will set you up with everything you need to process with them. Their customers' needs and success are their first priority.
Competitive Rates
PaymentCloud is proud to offer competitive rates for payment processing services, also including highly affordable equipment leases for terminals that accept swiped credit cards and keyed-in transactions. They'll work with you and compete with other processors to give you our most affordable rates. They even offer FREE rate comparisons to show just how much you save.
Establishing Your CBD Merchant Account
The rising needs and research emerging about cannabis products have highlighted the potential for this industry to continue to boom in the coming future. Hence, with this expansion comes a plethora of CBD and Hemp products that have absolutely changed the market. CBD and hemp products are no longer exclusively just for a group of certain individuals, but rather added into a variety of markets.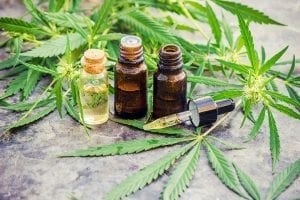 Of the many forms of cannabidiol products that PaymentCloud can process, CBD Oil is possibly the most outstretching. Depending on the type of oil, the purported effect can range from calming to even pain relieving. These oils are versatile and added into anything, whether that be your morning cup of coffee or your face moisturizer.
Why is CBD and Hemp Oil Still Considered High Risk?
CBD and hemp products remain high risk for a number of varied reasons, but specifically, there exist three main determinants: legislation, risk of chargebacks, and reputational risk.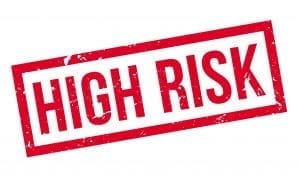 PaymentCloud specializes on high-risk merchant approval. They are also able to service a wide variety of businesses that may have been flagged. Unlike other, their banking partners won't penalize your business because of the association with CBD or hemp products.
The Importance of Partnering with a Seasoned CBD Payment Processor
With greater acceptance of CBD products in the marketplace, they've been able to get thousands of CBD payment gateways approved. Furthermore, their representatives know the most painless ways to assist in opening your merchant account so you can begin processing payments as soon as possible.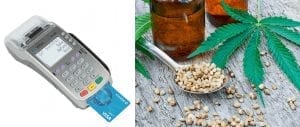 No more jumping through hoops to get your merchant account set up, just to be turned away in the end. Once approved, your CBD payment gateway can take as little as 24 hours to become active and able to process payments. Whether you need a physical card terminal or an online gateway, they have the means to get your business up and running.

Integration is now easier than ever because they are compatible with every third party gateway and almost every eCommerce website platform including Shopify, WooCommerce, Magento, Volusion, PrestaShop, BigCommerce, WordPress and many more.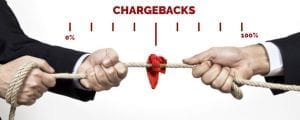 When you're approved for your merchant account and begin processing payments, it's important to figure out a strategy for keeping chargebacks to a minimum. Not only will this save you money in the long run, but it'll also keep your account in good standing.
CBD & Hemp Products They Support
Skincare
Beauty products
CBD Pet Products
Tinctures & Oil
Pain Relief Sprays
Teas
Supplements & Capsules
Hemp Oil
How PaymentCloud Handles CBD Merchant Processing
Unlike other services providers, CBD accounts don't deter them from delivering their clients the same high-quality customer service and reliability that all their merchants receive. They work around the clock to ensure the entire process works securely and as quickly as permitted by their approval window.

In addition to their familiarity with the industry, they update their handling of CBD accounts as new legislation comes into effect. With the expectation for the industry to surge over the next few years, their staff dedicates themselves to keep current with the updating legislation as each state currently has different policies.
To get more info about PaymentCloud…
You could visit their Website, Facebook or Instagram get more info about their services.
Have you used PaymentCloud? Leave a review below!