PayDiverse matches high-risk merchants with merchant banks who want long term processing relationships. They are able to provide payment processing for CBD and vape products. Their self-service merchant portal simplifies the merchant account application process by collecting merchant data digitally, utilizing digital signature and digital document upload capabilities.
Name: PayDiverse
E-mail: info@paydiverse.com
Tel: (855) 745-7488
PayDiverse's massive network of merchant bank partners ensures that they can provide a processing solution for virtually every high-risk industry. They also help merchants reduce their chargeback ratio by applying for multiple merchant accounts at once.
PayDiverse's efficient application process saves merchants time and money. Also, their massive network of banks increases the chance of application approval. 15+ years of experience allows us to give our customers expert service and advice. They specialize in helping high-risk merchants who:
Have been rejected by other merchant banks
Struggle with excessive chargebacks
Have had their merchant accounts terminated
Don't know where to find high-risk merchant banks
The High Risk Merchant Dilemma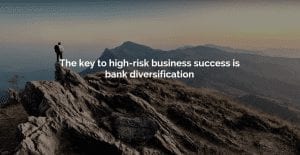 As an experienced high risk merchant account provider, They've identified critical reoccurring payment processing issues for high risk merchants.
Banks and merchant processors reject businesses they categorize as high-risk
Merchants are accepted but terminated a short time later without access to their money
The antiquated application process infuriates merchants, because of the time-consuming paperwork that banks require. Their guess is that you have better things to do than scan or fax a pile of sensitive documents.
PayDiverse High-Risk Merchant Processing for CBD and Vape Products
They spent the last few years sourcing all high-risk merchant banks to ensure they partner with only the ones that will keep their merchants open long-term. PayDiverse tested each bank, and identified which banks are the right fit for every high-risk business type.
Also, they now have the largest network of high-risk banks in the industry and can offer every high-risk business type at least four different banking solutions. They've built a technology platform to simplify the application process for their merchants and provide them access to their robust network of banks.
The Difference with PayDiverse from the Others
PayDiverse sets you up with four different merchant banks to start processing, to allow you to diversify your sales volume and minimize the chargeback/risk exposure to all your accounts.
They have a large network of pre-approved back up banks for your industry ready to replace any of the original four merchant accounts in the event they are terminated.
All of their banks have been thoroughly tested for every high risk industry type. The banks they set you up with truly understand your business and expected processing performance.
PayDiverse Stands Out From The Crowd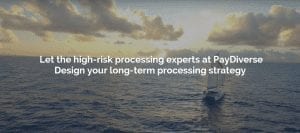 High application acceptance rates
Long-World-class customer service and support
Large network of high-risk banking partners
Fraud prevention tools
Online portal which saves you valuable time
Quick approval process
PayDiverse Has Access to the Only Industry-Leading Bank Solution Available to Any Type of CBD Merchant

CBD Payment Processing
97.6% CBD Approval Rate
With multi-bank solutions that have been tested in your industry, PayDiverse's CBD merchant services can ensure that your application will only be submitted to banks that work with businesses like yours.
Fast Approvals
PayDiverse's online universal application, which is integrated with numerous banks, assures a quick CBD application and approval process so you can start accepting credit cards right away.
Secure Processing
By setting you up with multiple banks and automatically diverting percentages of your processing volume to each bank, they reduce risk the exposure to each account and decrease the chance of account terminations.
Bank Redundancy
PayDiverse have developed a network of Domestic, Offshore and ACH Bank relationships that provide payment gateways and accept CBD businesses. If your account gets flagged, they can move to multiple backup banks with minimal downtime.
Lowest Rates, No Reserves
PayDiverse will beat or match any processing rate! Talk to them about what volume of processing you anticipate and they'll give you the best rate available.
48-Hour Payouts
Payments are transferred to your account in just 48 hours. Get paid quickly with automatic transfers.
CBD Payment Processing for Online Shopping Platforms
PayDiverse offers credit card processing for many popular e-commerce platforms. Their merchant account can interface directly with your website! Also, they currently support WooCommerce and Shopify integrations for CBD transactions.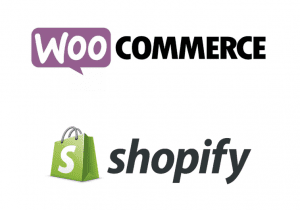 They don't recommend Stripe, PayPal, or Square platforms for CBD and hemp transactions because they close frequently, leaving merchants to move payment processing to another provider. PayDiverse has experience migrating your credit card processing from those platforms to others that we work with. This ensures peace of mind with safe and secure hemp & CBD credit card processing.
CBD Support Document Checklist
Color Copy of Drivers License or Government Issued Photo ID
Document showing Proof of Company Registration (Sole Proprietorship, LLC, ETC)
Voided Check/Bank Letter
3 Months Bank Statements (personal if you don't have 

business

)
3 Months Processing Statements (if available)
Articles of Incorporation
Fulfillment Agreement (if applicable)
Lab Results / Certificates of Analysis for products sold on 

website

Website

URL/Website must have THC of .3% or less and/or Legal in ALL 50 States

Website

 must have legal company name and address listed on 

footer

 of landing page; terms & conditions page; privacy page; refund/return policy; shipping policy; contact page with customer service number and card brand logos on the checkout page
Keeping CBD Merchant Accounts in Good Standing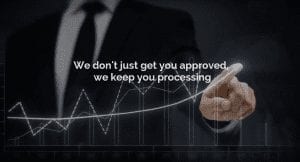 As a new industry, it is important that CBD merchants maintain their accounts with banks and credit card processors. Building good histories will increase the likelihood that banks eventually see CBD merchants as a legitimate and viable business that they are willing to work with. Some things merchants can do to keep their accounts in good standing include:
Maintain a good history with credit card processors
Consistently perform a high sales volume
Keep a high balance in business accounts
Dispute chargebacks whenever possible and back up disputes with strong evidence
Remain transparent in all communications with your banks and payment processor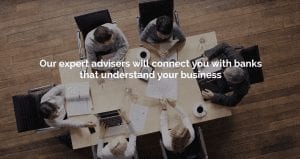 Adhering to these standards is something any business should strive for, however, in a new, high-risk industry, it is more important than ever. Today's CBD merchants are pioneers in their industry, meaning the way they handle their financial accounts will set the standard for how banks choose to work with merchants in this industry for years to come.
In addition to creating a better name for the industry, merchants who keep their accounts in good standing increases the chances of raising their sales potential and processing limits.
How to Apply for a High-Risk CBD Merchant Account

PayDiverse looks forward to providing your CBD business with industry leading payment processing solutions and award-winning fraud prevention tools. Applying for your high-risk merchant account is a simple online process, and they can have you up and running with their full range of services within 48 hours of your approval. To apply for their high-risk CBD merchant account:
Digitally sign your application
Submit your supporting documents
That's it!
Once they've received your application and documents, PayDiverse will review it and provide an answer within 24 hours
.
After approval, they will provide you with what you need to begin processing payments within 48 hours
.
You will be set up with fraud prevention that's integrated into your payment gateway, as well as access to PayDiverse's online portal where you will be able to manage your account and track fraud and chargebacks
.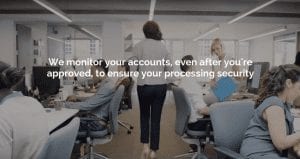 To increase the likelihood of approval, be sure to complete all questions on your application form. All answers provided must be truthful to the best of your knowledge. Their underwriters will verify the accuracy of all information provided. Keeping your account balances high will verify your abilities to keep accounts in good standing. Additionally, a well-constructed business plan, competent ownership, and an excellent processing history will increase your chances of opening a CBD merchant account with PayDiverse.
To know more about PayDiverse and their services…
You can visit Website and get more info about them.
Have you been using PayDiverse? Leave your review below!