REVIEW OVERVIEW

SUMMARY

The Bloom One disposable is largely underwhelming and not worth the hassle in our opinion. Unless you're a first time smoker or new to cartridges and want something light, this isn't worth it.
This time we're having a look at the Bloom One vape pen, particularly the Pineapple Express strain.  cartridge, AKA the Bloom One PEX. The Bloom One is a single-unit disposable oil pen with an atomizer and battery built in. It's made for being a "Weekend Warrior" as the site puts it, then thrown away. The Bloom One PEX turned out to be a disappointment.
Licensing Information:
 State: California
License: CDPH-10003611
The Bloom One vape pen was small and not strong
Upon locating the Bloom PEX hybrid cartridge, it's disappointingly small at 350mg.
Nice packaging on the Bloom vape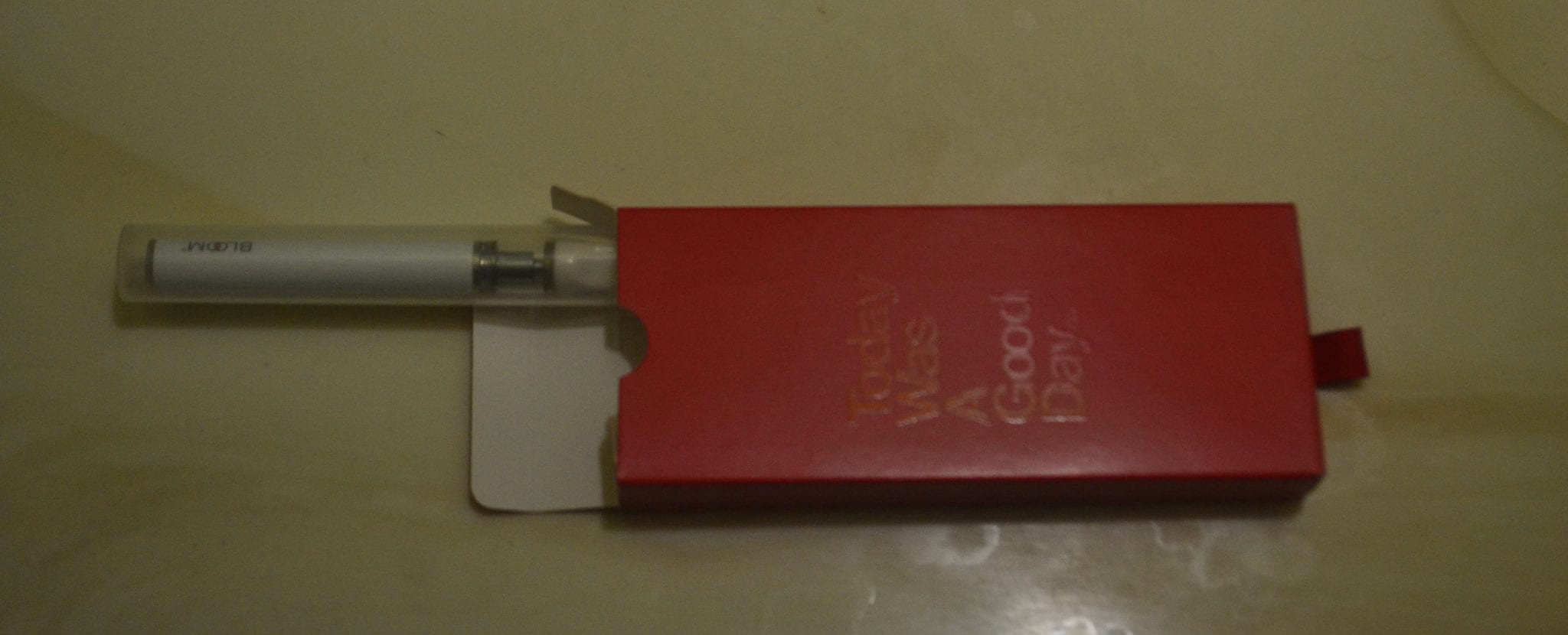 It feels as if Bloom One is more focused on public image rather than actual cartridge itself. There's an excess of material, flashy and attention-grabbing. Inside, there's a pen secured with a button tab and twist mechanism that takes some fumbling to get loose, with a tiny button to eject the cap.
Big hitters won't be satisfied with the Bloom One vape
The Bloom PEX cartridge is not built for heavy users. The packaging says the THC level is 85%, but it feels like less. The first hit is milky, lightly searing your back throat like cayenne pepper. The box recommends that you hit the THC pen for three seconds, but that doesn't seem to yield much difference in results. The instructions even caution to draw slow and easy and only use once per hour.
Taste is artificial and some might like that, but many will not
Even for casual users, there's better options available than the Bloom PEX. The flavor is artificial-tasting, bringing to mind a Brass Knuckles cartridge. This is pineapple too, which is pretty hard to mess up considering it's a common hybrid strain that's very well-supported by terpenes. The tropical tastes are just muted.
The pineapple hybrid strain is noted for its anti-stress and anti-depression properties, but it would help if the cart was stronger. As for artificial tasting vapes, Airo Pro might be a better choice for most since is substantially stronger.
Safety features: auto-shut off
The Bloom One battery allows for 10 second pulls on full charge and the first few hits. As the cartridge nears empty, the system will limit the amount of time you can pull it. It might be a nuisance to some but seems like a safety measure to keep it from burning. When the oil is completely emptied, the battery will start to flash while inhaling. It's a disposable cartridge, so that's the end of its story. Not a bad feature though as many vapes you might keep burning it.
Overall, the Bloom One could use improvement, but we will try it again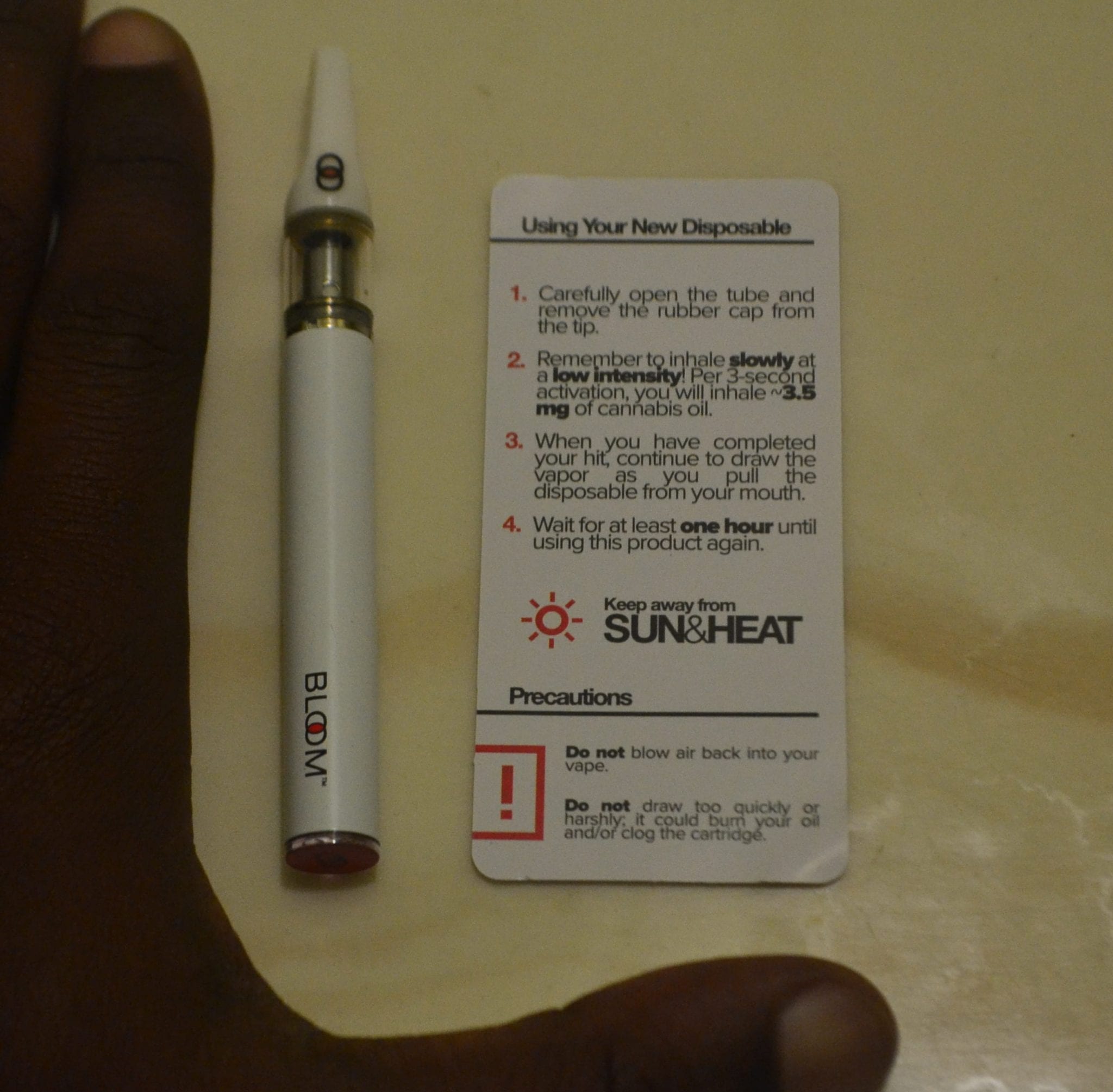 For what it's worth, the Bloom One PEX seems to be designed for one target market to the exclusion of all others. It is discrete and portable, made to do its humble job and be disposed of. Overall, it could do a lot better.
Have you had a Bloom One Vape?
Post your review below! Questions or comments? Post below or in our forum!