On this list, we have the best Delta 8 brands. Moreover, here we specifically list Delta 8 THC cartridges. This list is compiled by unbiased reviews, on products we actually tested. As we find more Delta 8 brands and cartridges or find existing companies to be better (or worse), we will continuously update this list.
Best Delta 8 THC cartridges
Here on DabConnection, we're always compiling reviews to see if the product is worth their value. This best delta 8 list will be unbiased and based on our personal experience with them. DabConnection doesn't promote any sponsored posts nor affiliates. Furthermore, this list will be in the order of their value, dollar per dollar. Just because they're in the middle or bottom of the list, doesn't mean they aren't good. Some are actually great and even my favorites, but they're either pricier or needs some form of improvement.
Something I should mention, all of these brands do carry authentic lab results on their original website. You can find the lab results inside the review of the post.
Delta 8 cartridge best list – directory:
Dimension 8: Variety of tasteful strains for a great value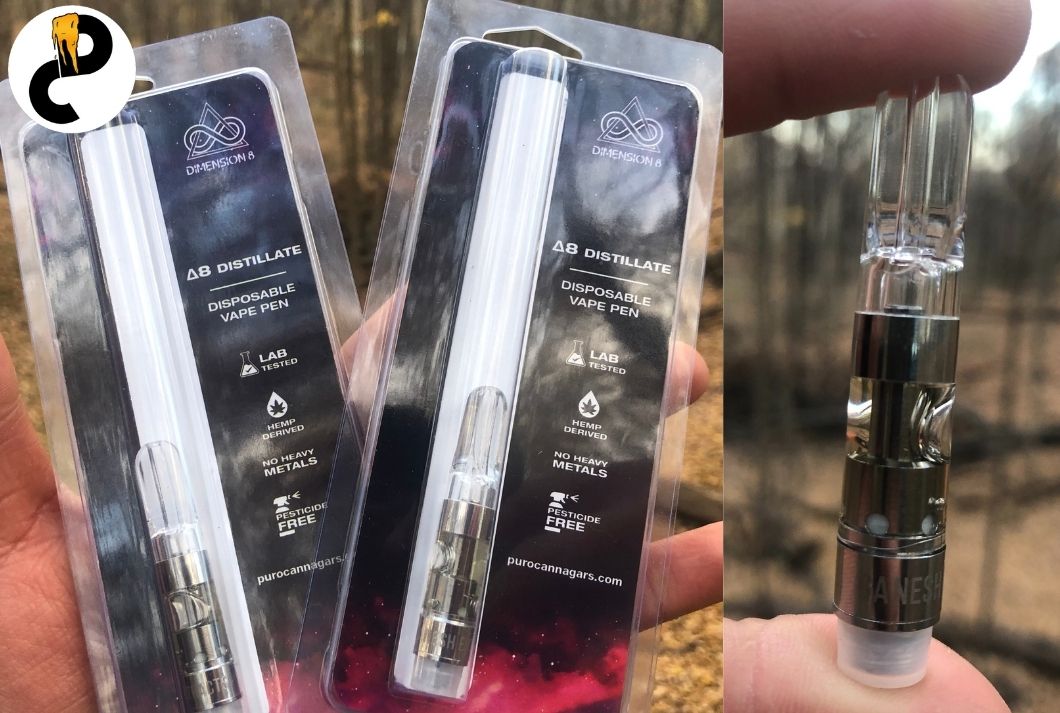 Dimension 8 cartridges carry a wide variety of tasteful strains, these are one of the most tasteful delta 8 cartridges for its price. Currently, half-gram cartridges go for between $10.49-$14.99, which is a steal. The two strains we tried is Sherbert Chaos and Gelato Ice-cream, both very tasteful carts. Delivering a sweet flavor and with nice hardware, Dimension 8 gives some pretty nice hits. Not the smoothest, but they are 99% D8 THC. Whether you're looking for something inexpensive or a good-tasting D8 cartridge to try, highly recommend these. For its taste and effects, they're definitely worth the experience.
You can learn more about their cartridges here.
CannaClear: inexpensive, good taste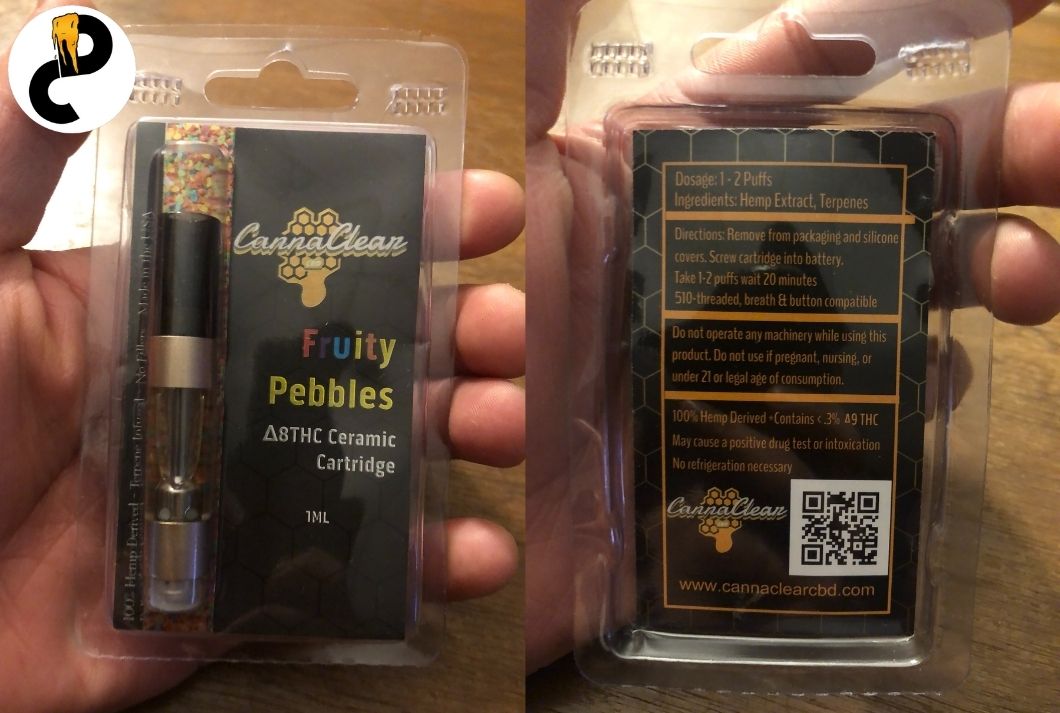 CannaClear Delta 8 is going to be one of the top ones, just because of the value and price of these cartridges. The price for a full gram cart goes for $15, which is a great deal. The potency of the oil isn't the strongest, nor is it the smoothest, but the taste they deliver is pretty good. The strain we tried is Fruity Pebbles, and it really does taste as the strain says. Not tasting artificial at all, these turned out to be enjoyable to smoke. I highly recommend these if you're looking for an inexpensive and good tasting Delta8 cartridge.
You can learn more about CannaClear here.
3Chi: Great hits, nice taste, and the most effective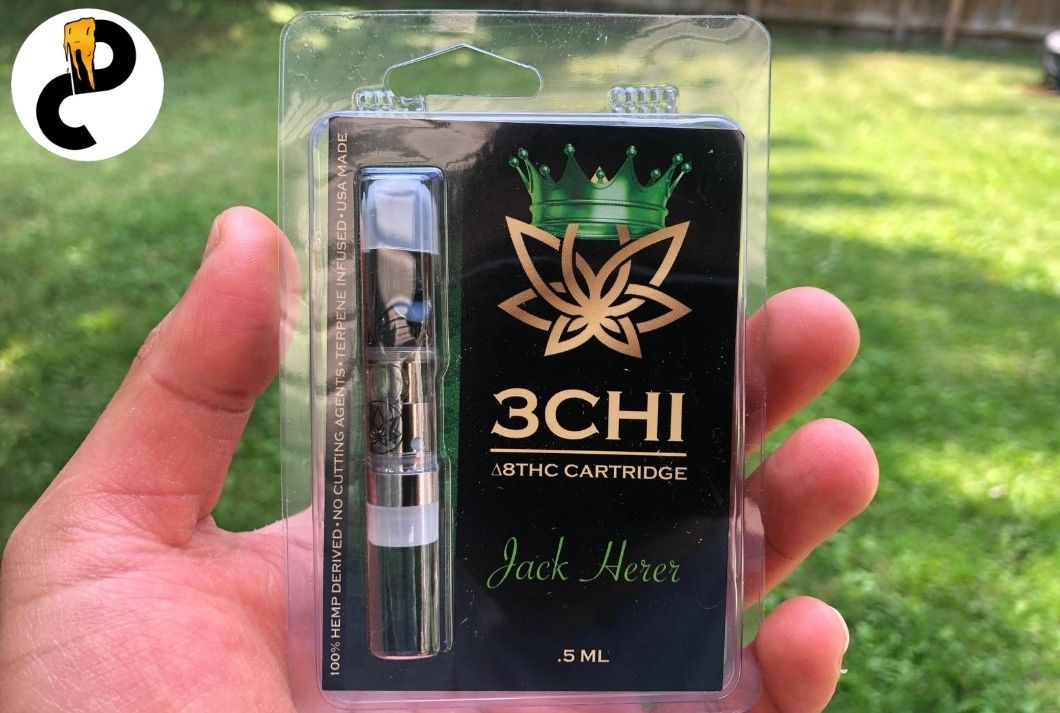 3Chi Delta 8 is also one of my favorite cartridges I've tried. From the taste and the effects they deliver to the way they hit, these cartridges are great. The oil quality is a water-clear color and is pretty potent for delta 8. Actually one of the most potent feeling and effective D8 cartridges on this list. Not the smoothest, but still very efficient and effective. The price for a full gram cartridge is currently $34.99, which is a fair price. For its value, well worth the try and experience.
You can learn more about 3Chi D8 here.
Hometown Hero: Smoothest delta 8, but the priciest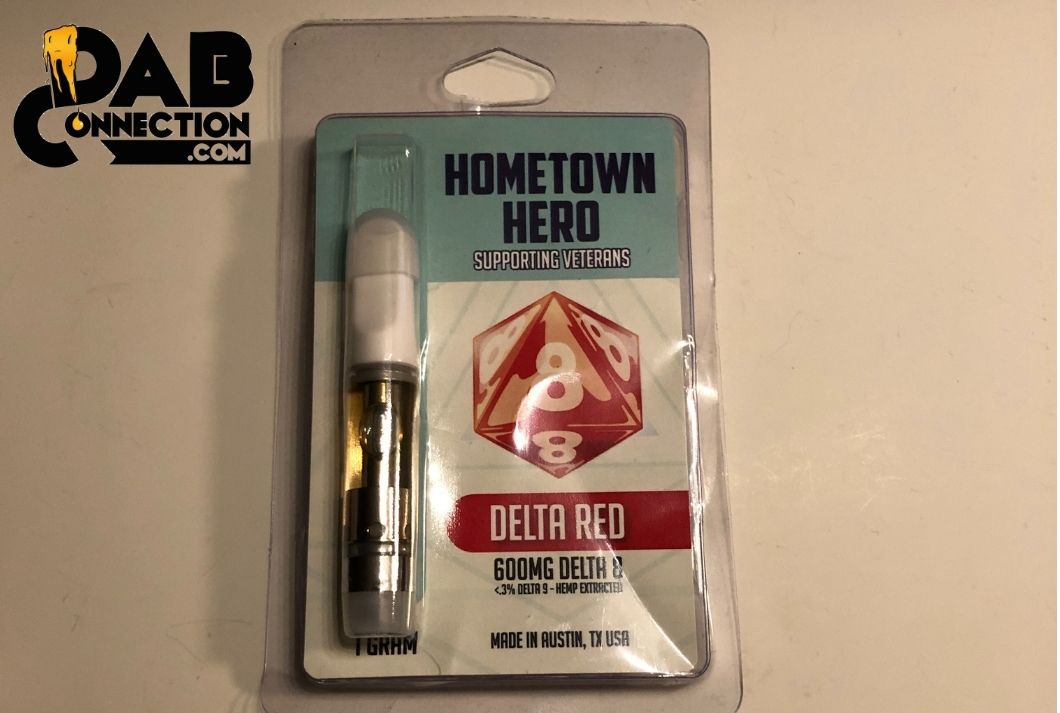 Hometown Hero carts are one of the smoothest D8 carts we've tried so far, on this list. These full gram cartridges contain 600mg of Delta 8, have no cutting agents, and only use all-natural infused terpenes. They are only 80% D8 THC, so they're not the most potent. But with how smooth it hits and how good it tastes, these are very enjoyable. The only downside I found to this company is that as of now, they only carry one strain, Strawberry Cough. Other than that, these carts are great, well worth the experience.
The price for these is $50, which is actually the priciest D8 cartridge on this list. But because of how smooth they hit how great they taste, it may be worth the value. If you're biggest thing with Delta 8 is the harsh hits they deliver, then I highly recommend these carts, they really are the smoothest D8. Along with that, they donate a portion of their sales to the Veterans within every purchase.
You can learn more on Hometown Hero Delta Red here.
Custi Carts Delta 8: Fair effects, decent taste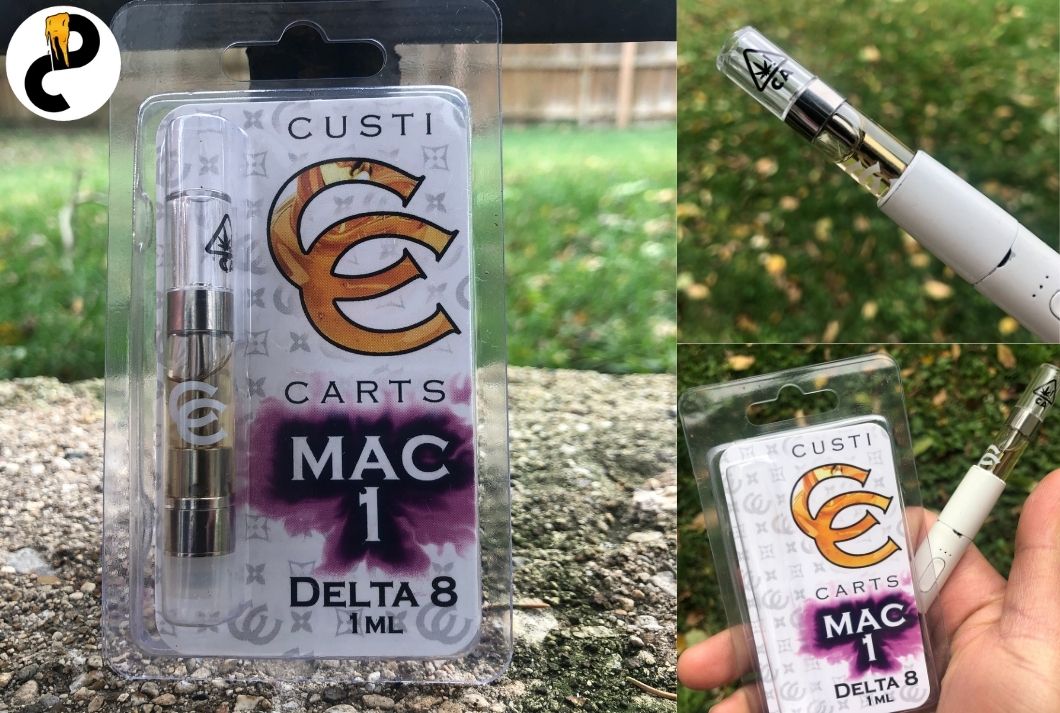 I wouldn't necessarily put Custi Carts on the top of the list, but this cartridge does deliver fair effects and gives a decent taste. Another thing is they give pretty nice hits, not much to complain about these carts. As for the oil quality, it does deliver fair potency. Would recommend it if you're looking for a new type of Delta 8 cartridge. 
The price for these full gram cartridges go for $35, and they have a fair selection of strains to pick from. Not a bad value at all, but I wouldn't really say it is my favorite or first choice. These are worth the try and experience, but you do have plenty of options to pick from at this price range. With carts half that price, like Dimension 8(.5 gram) and Custi Carts(full gram), you may want to consider your options.
You can learn more on Custi Carts here.
PurLyf delta8 cartridge: Nice effects and taste, hardware needs improvements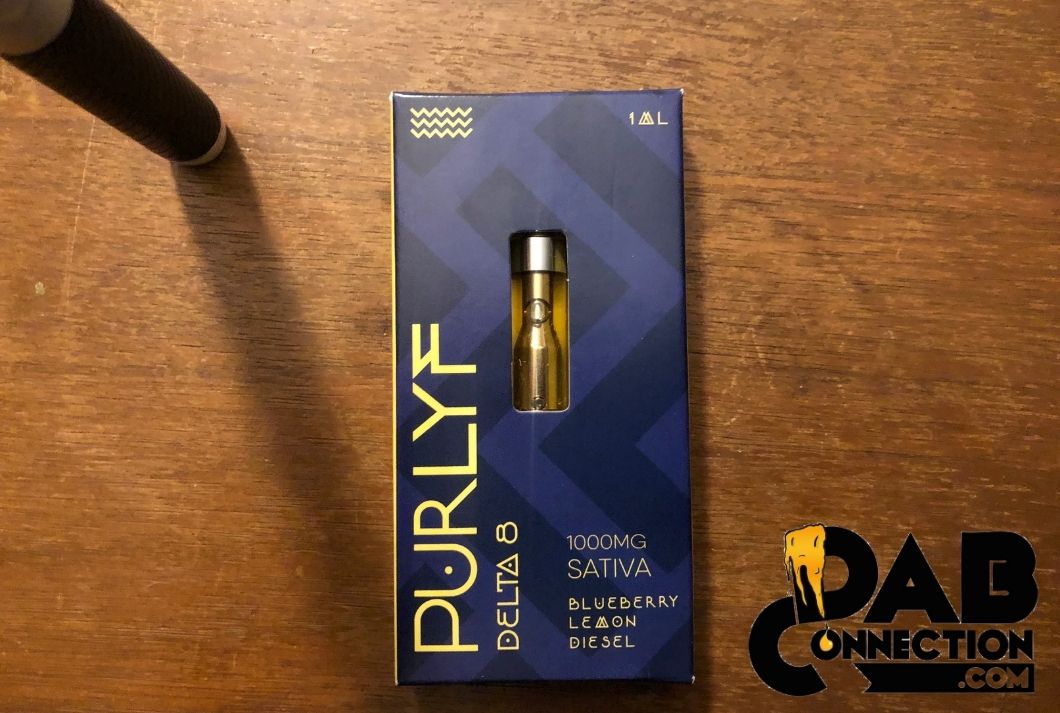 PurLyf D8 cartridge delivers fair hits and effects. Nice potency and interesting taste, the strain we tried is Blueberry Lemon Diesel. These carts give a nice experience, tasting more a lot like blueberry diesel. The price for these full gram cartridges is $34.99, which is fair for Delta 8. As of now, PurLyf carries 3 different strains for their Delta 8 carts.
The biggest issue with these carts is the hardware they use. Not the most effective, nor the most efficient. I felt as if the cartridge prevented me from having the full experience of the distillate. Once the cartridge was halfway done, it would keep getting clogged. Other than that, the distillate itself is pretty good. But again, the hardware really does prevent from getting good hits.
To learn more about PurLyf delta 8 cartridge, click here.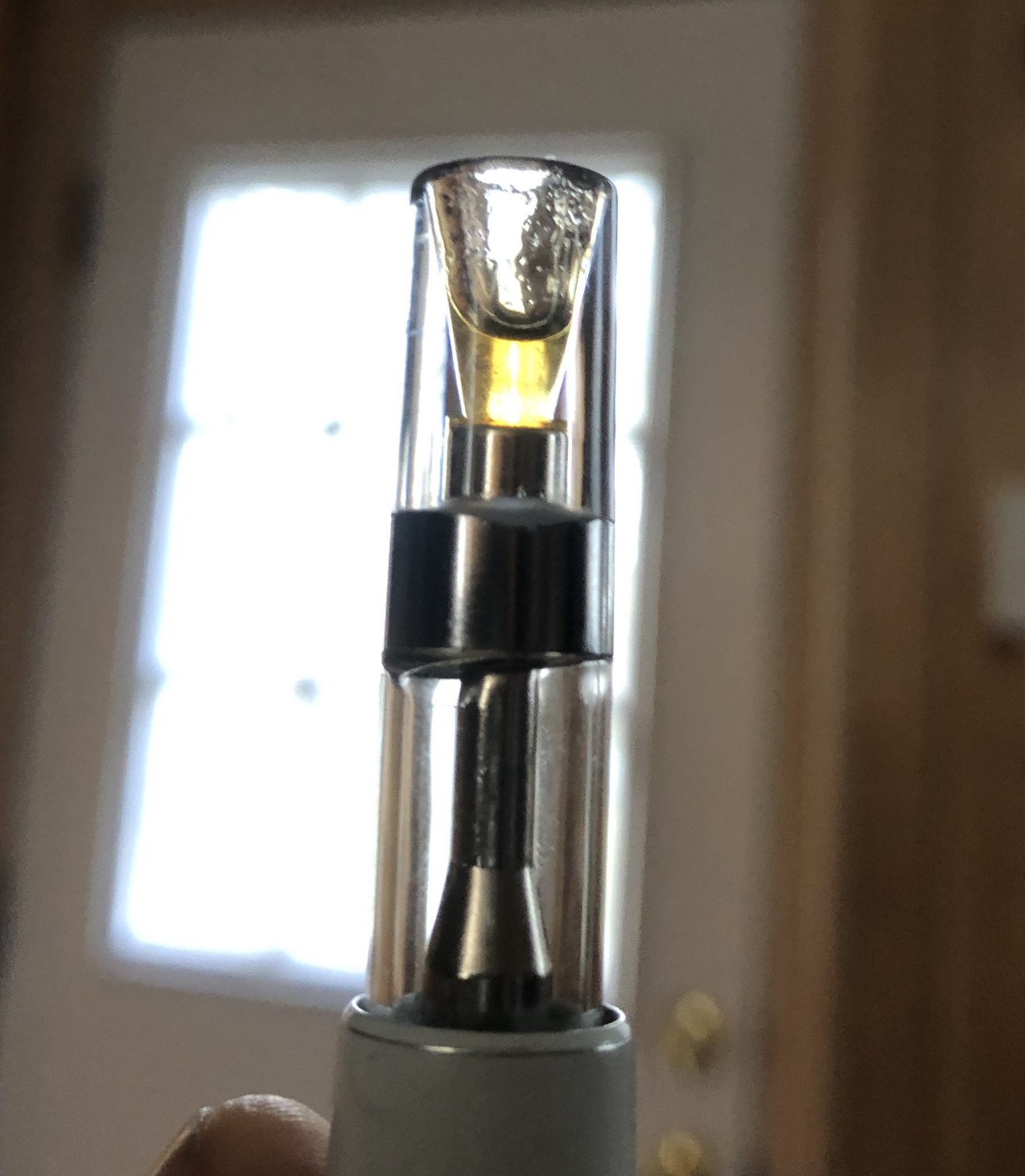 Urb Finest Flowers: Fair effects, but hardware needs improvements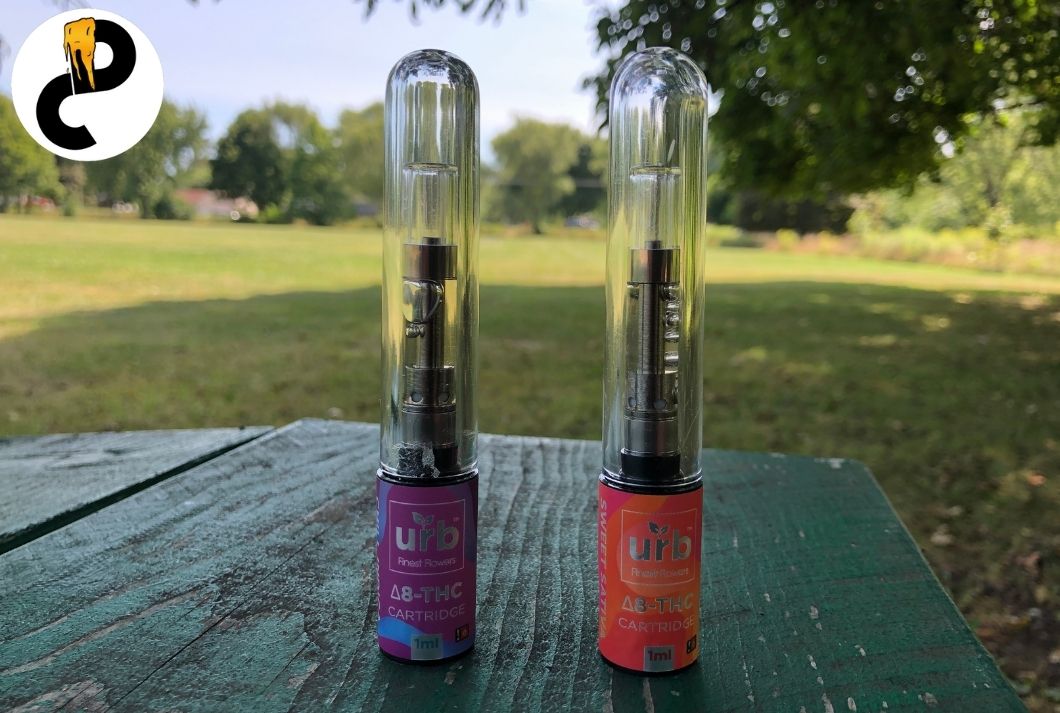 With Urb Finest Flowers Delta 8, unfortunately, I didn't get the best experience out of them. Having tried two different strains, Lemon Haze and Purple Punch, I kept getting light hits off both carts. One of them actually broke on me before even hitting it well. The effects are decent, but I wasn't a huge fan of the taste. There may be a slight chance that the hardware may affect it, but unsure. 
The price for these full gram cartridges is $40, and they now provide a more variety of strains from the last time we tested these. The price is a bit high, compared to other brands and cartridges. At this price range, you have plenty more options. If anything, at this point with the price, I'd rather just buy Hometown Hero D8. My biggest thing with Urb's Finest Flowers is the hardware they use. Just as the PurLyf, except worse, they prevented me from getting the full experience.
You can learn more about Urb D8 carts here.
Delta 8 Hemp : Smooth, Tasty, Unexpectedly Strong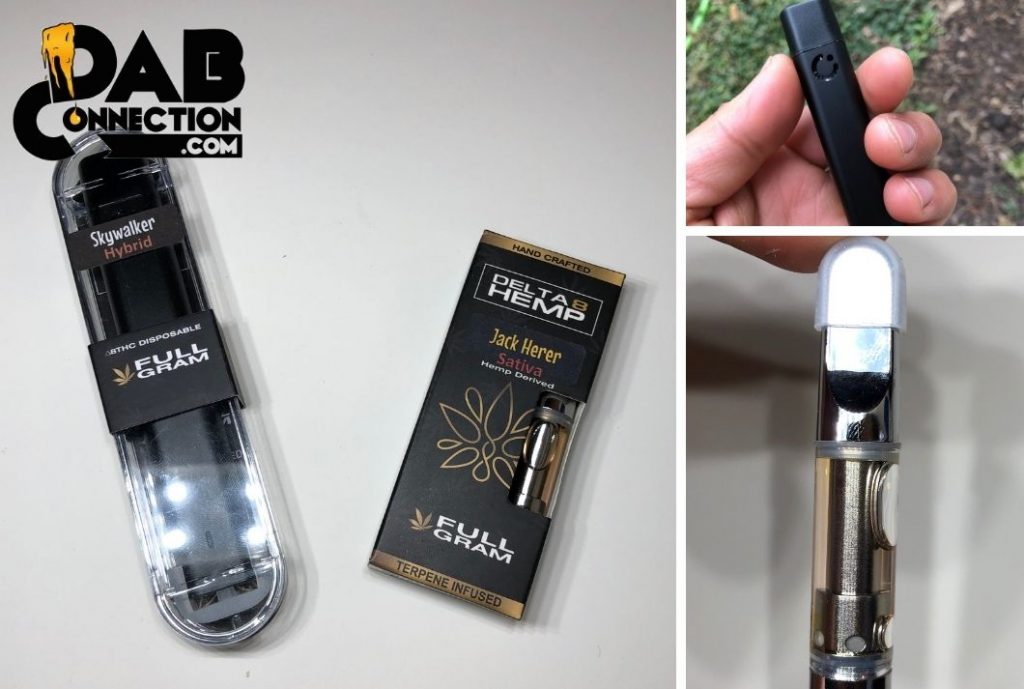 It is rare that a delta 8 cartridge has a strong enough effect that even the veteran THC vapers can get a buzz off it, but these Delta 8 Hemp (a brand name) pens actually came through! While we have had some issues with hardware clogging on the pen model, that might have been a one-off defect. We do notice that  the CCELL pods deliver smooth, strong oil with a major delta 8 effect. View our full Delta 8 Hemp review here.
Wrapping up our Best Delta 8 cartridge list
Whether you're looking for something inexpensive, or something that is worth the experience and money, this list should give you some guidance. Maybe you're just starting off and want something inexpensive. On the other hand, you could be looking for something that hits smooth, since Delta 8 is usually harsh, and perhaps you don't mind spending the extra money. Again, as more companies come up or update their cartridge, we will update this list.