REVIEW OVERVIEW

SUMMARY
Vivant sent me an Alternate today, sleek packaging!
It's lightweight and portable

Neat built-in poker

Easy to grind and load attachment

A quick guide was helpful, however, a full set of instructions would be nice
See our video review of the VIVANT ALTERNATE here.
Pros:
Excellent fit in hand, easy to hold
Cool way to load so you will not make a mess
Classy space-age vibes
Easy to set temp and start-up
Cons:
Battery not included
On-line instructions missing
The body gets a bit warm
Plastic over battery is hard to get to lock into place
Recommendations: Please include the battery and a more detailed instruction manual with the vaporizer.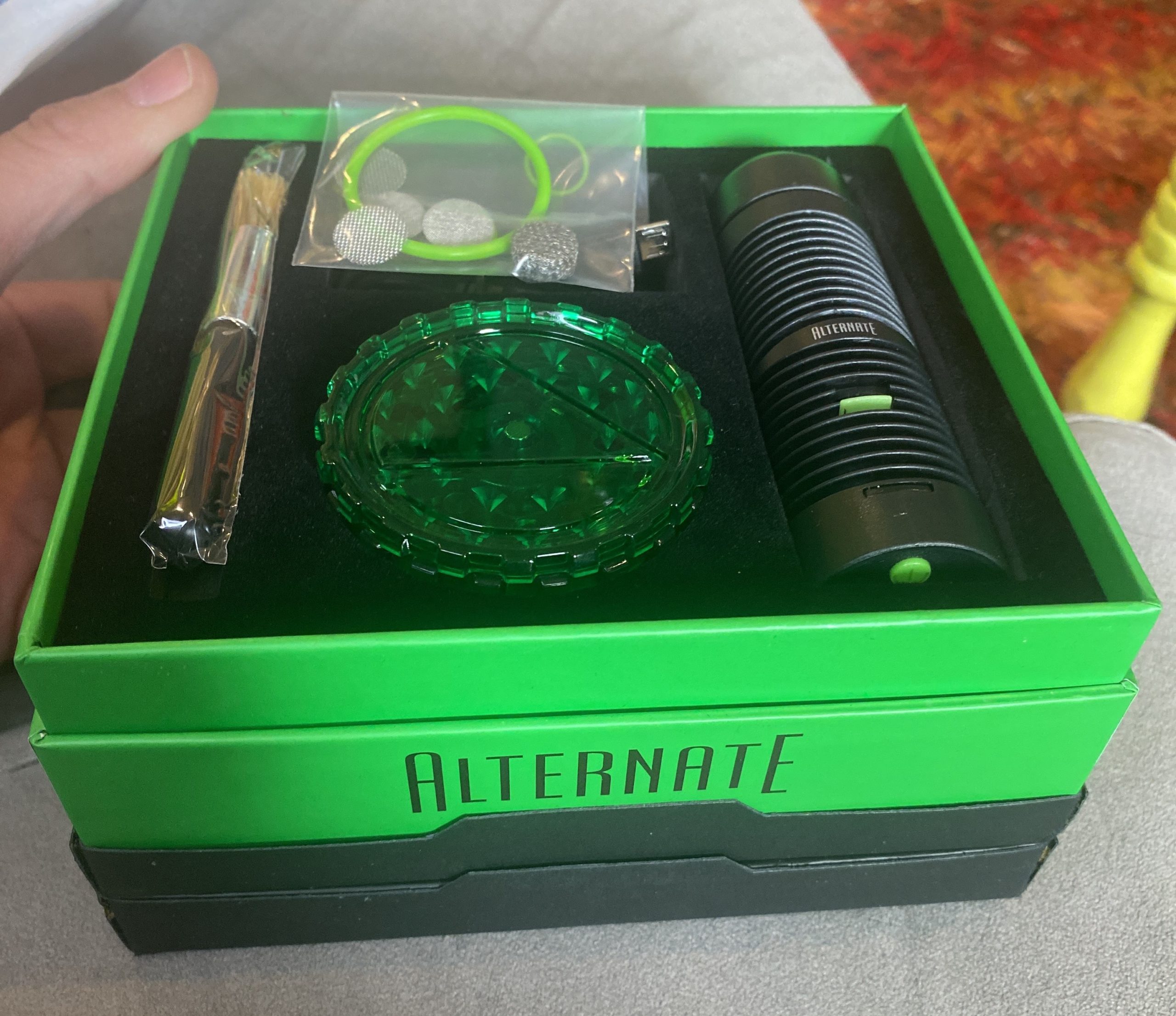 Space age vibe
Packaged very well, the VIVANT ALTERNATE comes in a padded green and black box that has a space-age class vibe going. I dig it a lot. Upon opening the box I saw what looked to be an electric grinder. It was not. As I read over the quick guide, I saw how the grinder attaches to the base so that you can easily load the bowl. Turning it on and adjusting the heat was easy too. It has an easy-to-read display making my job simple. I did, however, need to go in search of a battery that was not included. After 3 shops I found it. That cost $9.99+tax making the total purchase price $130+ tax. Albeit the quick guild helped me load in flower, I'm not clear on how to use wax with it as the online instructions are not online. The code takes me to a page that did not load. When I searched the site, they have manuals for everything they carry, but the Alternate. If I had to pay all of that and not have the full use, I'd be upset.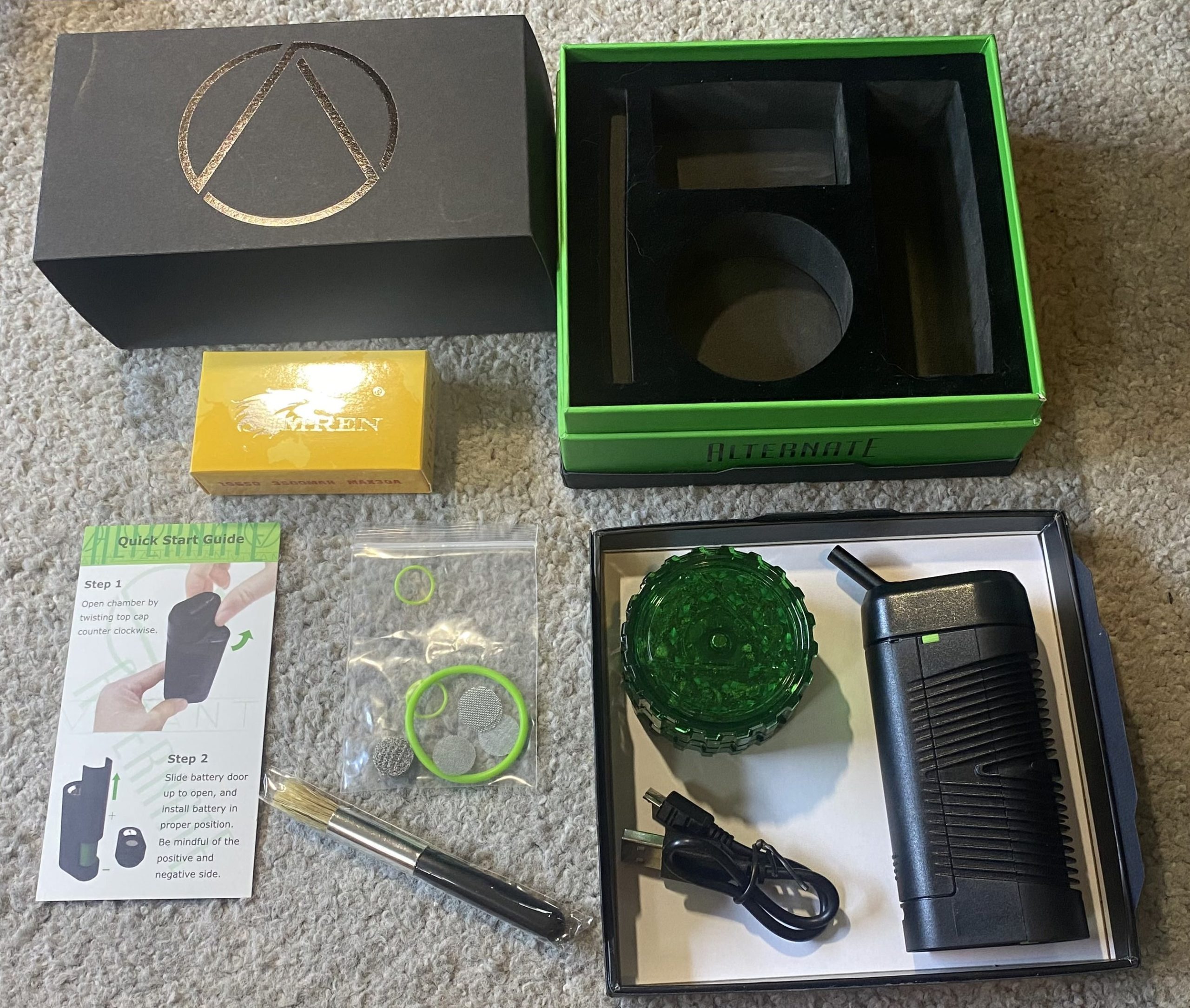 I'd love to take this on a road trip
The vibe of this VIVANT ALTERNATE is all about logic and style on the go. It could use a travel case for just that, but I'll make do. The flower vape is easy and almost self-explanatory. Turning it on was a snap as was adjusting the temperature. Using this made me taste a lot more out of my flower as opposed to burring it, may I switch to this as my way to get high? Maybe… It gives 30 seconds of enjoyment before it starts to cool down. As I have no instruction on how long to wait between uses, I've let it cool and then go back to it. I feel I'd really enjoy something like this on a road trip (where I'm not driving of course.)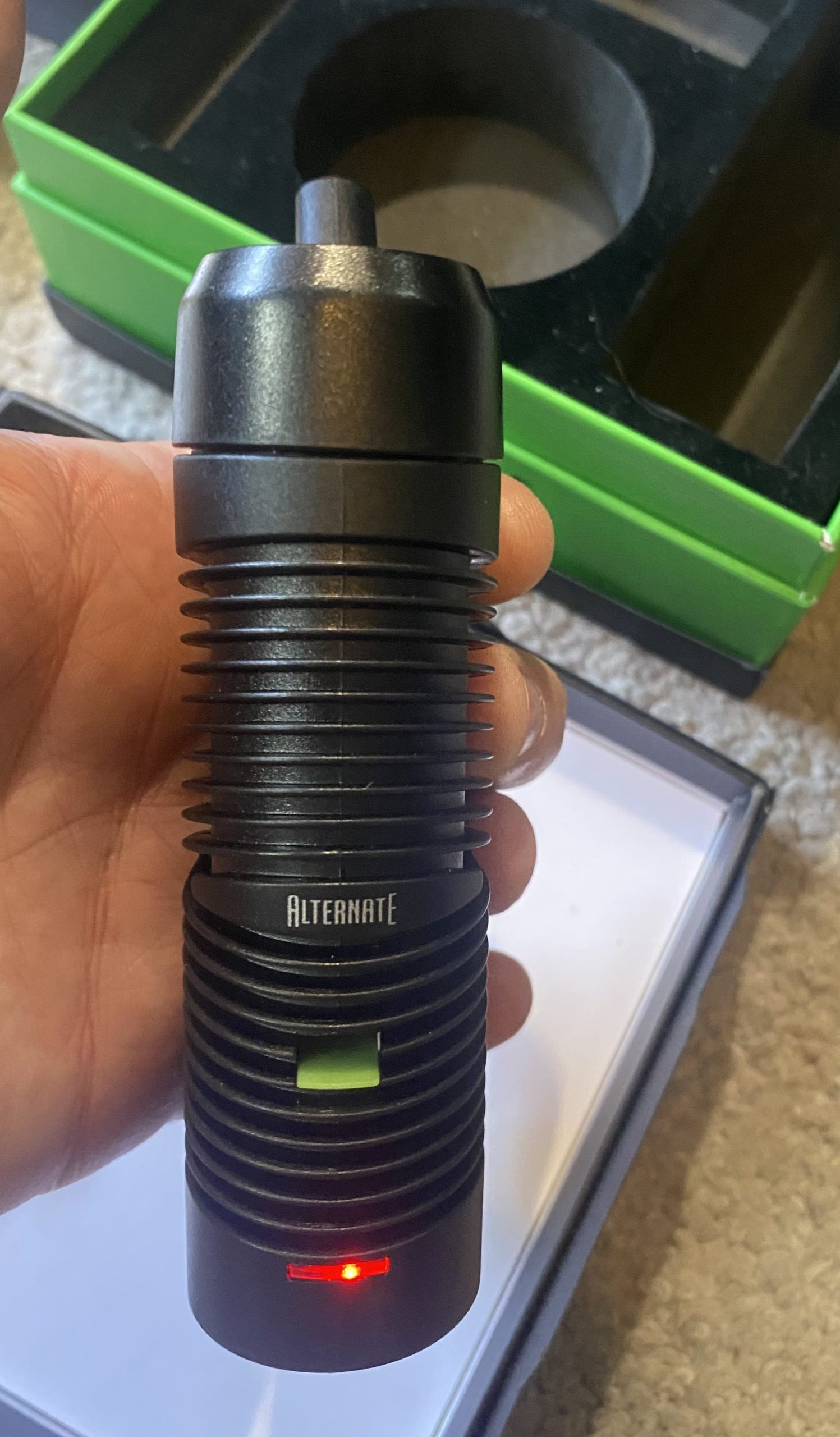 Vape my flower? I just may!
As someone who has smoked a lot of flowers over some 35 years, I'm a bit of a traditional stoner. Roll a joint, load a bowl, you know, simple. Don't get me wrong, I don't mind a vape pen if it's passed my way or doing a dab or 5 with friends. But it's not what I pick up on a daily. Now I've used devices like this before, however on a much larger scale. They never impressed me much. Big bulky, got to find a plug, pass a hose, and don't let the cat chew a hole in it, bla. But this little device has raised my eyebrow and got my cobwebs spinning. If it's something I can heat up 3 times in a row safely I think I'd be sold. It's small and easy and the taste was so good coming out of it. I have had 8 sessions with my unit so far and the battery is only at 80% so not bad for sucking up power too. Once I'm able to get the full instructions and know how better to take care of it, I am going to try it for a week and see if I'm ready to switch to something new. VIVANT ALTERNATE you may have just made this old dog learn a new trick.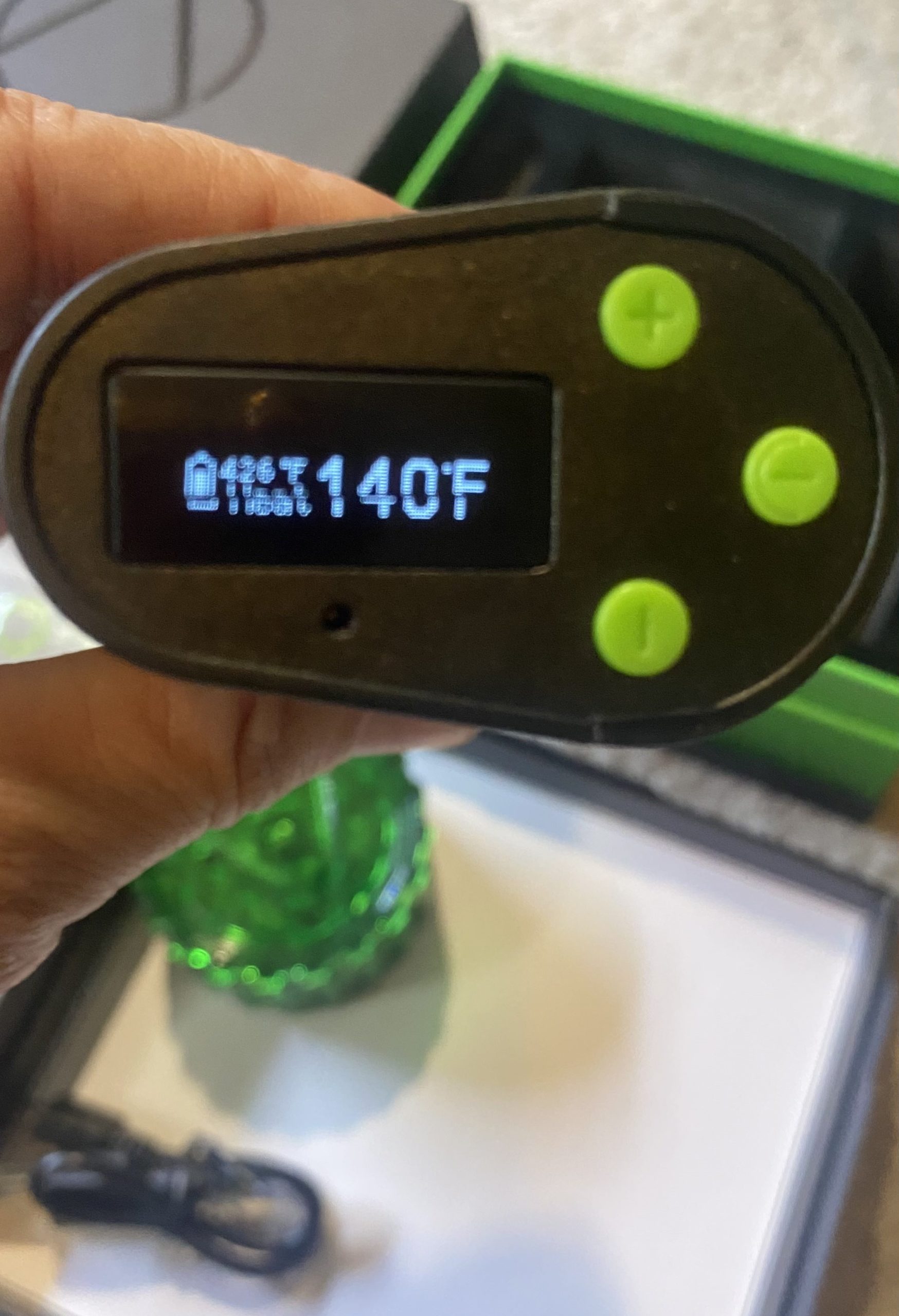 Alternate has given me an alternate view on consuming flower
If it proves that I go thru fewer flowers than I currently am, I may have just found my 21st-century way of consuming flower. The taste with the temp controls was amazing, never had I experienced such flavor before. If you would have told me last week I was going to have a life-changing event with a flower vape, I would have laughed right in your face. Hard! But now that I've seen such a product, I'm intrigued. I'm sure as I learn more about my unit I'll be even more impressed with it. 
UPDATE: 3/3/2023
Of course hours after I submit my review, they post the user's manual. I was happy to read through it to understand my unit completely. Albeit very detailed, they failed to give instructions to use the Stainless Steel Concentrate Pad. I've got a good idea of how to use it, but without explanation, I'm going to skip that feature. I also noted the warranty included, which is a good idea. So with just a few tweaks in the on-manual, I'd say this product has high value.
You can find out more about the VIVANT ALTERNATE here.
If you tried VIVANT ALTERNATE let us know in our forum.