REVIEW OVERVIEW

SUMMARY
I recently got to try the Dragon Egg by Lookah and honestly I wasn't super excited because I try a lot of vapes so I didn't think a new one would really stand out to me. This one completely proved me wrong. Not only was I excited just taking it out of the box because it's very cool looking but also the "aha" moment of realizing why it is called a dragon egg got me excited to use the product. 
See our video review of the Lookah Dragon Egg here.
Pros:
Very cool looking
Great functionality
LED screen
Cons:
Recommendations: None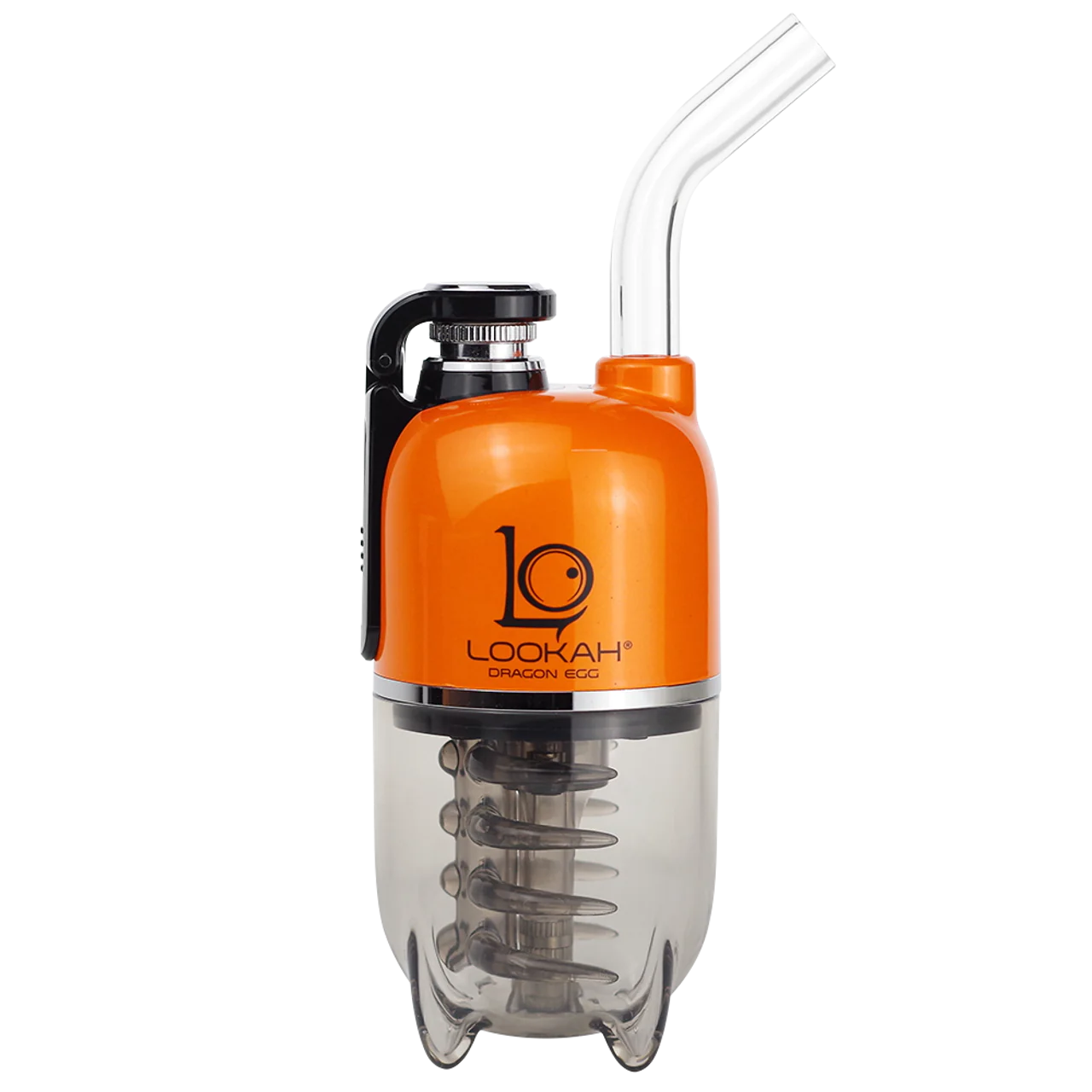 Very cool design
One thing about this product I learned very quickly is that you should read the instructions. To summarize them, you unscrew the clear part at the bottom and fill it about 1/3 of the way with water. Next, you put a tiny amount of concentrate in the chamber and make sure it is on the quartz plate and not the side. Click 5 times then it will vibrate (twice I believe), and countdown from 9 while preheating. Then you can just click, hold and pull. I know it is normal and honestly smart to not pull too long when using a new device but you really don't need to be afraid of a single hit like that because this mixes air pretty well. I like the Dragon Egg on the middle power setting when the LED is blue. There are two other settings, low and high which are indicated by green and white LEDs respectively.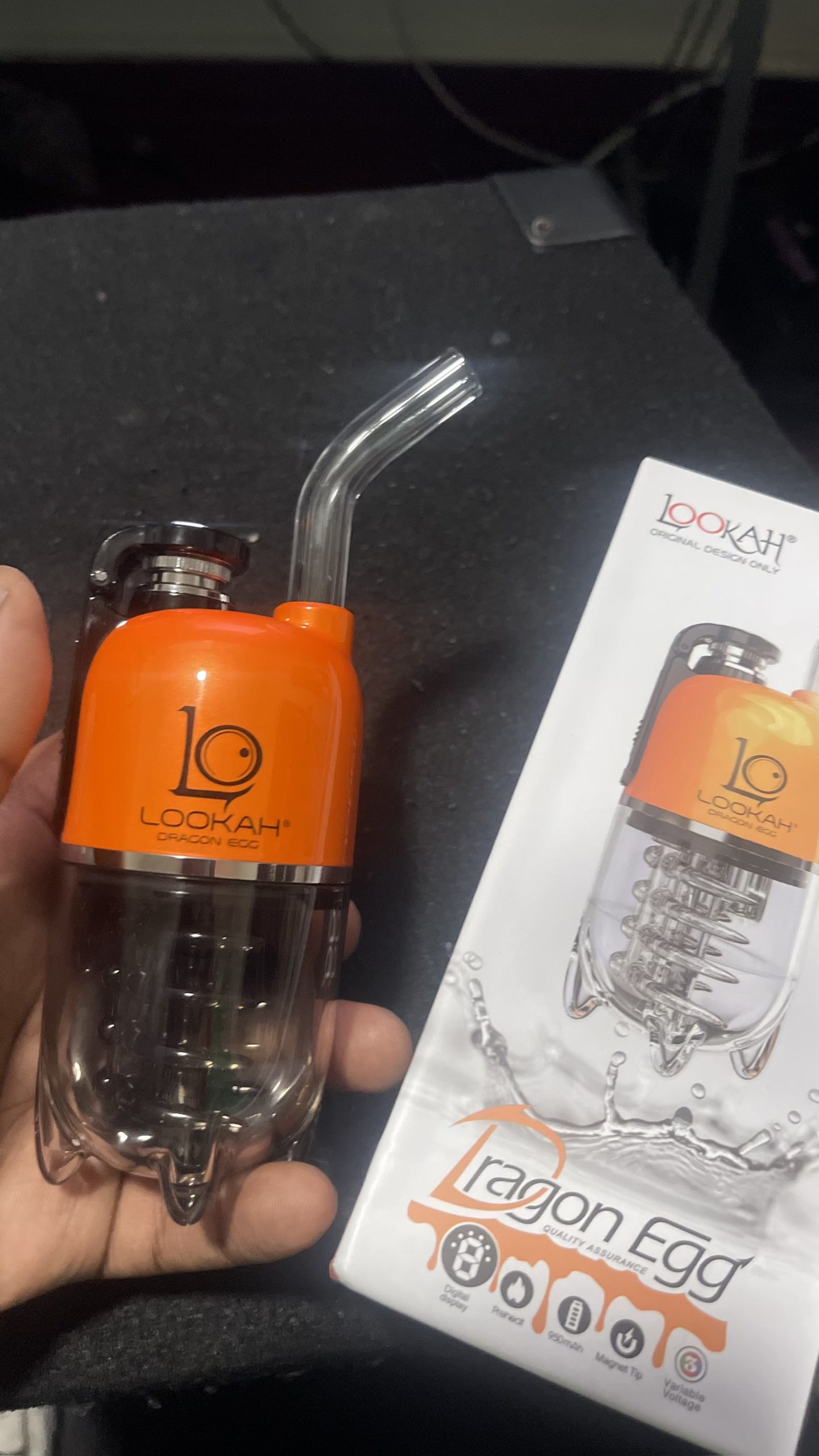 Read the instructions first
Other than needing the instructions first I was pretty immediately happy with the Dragon Egg. One thing to look out for when using it is to make sure to scrape the concentrate off of the sides of the chamber. Only the quartz plate heats up so anything on the side probably won't be activating as much as simply accumulating.
Voltage modes
1. Mode 1, 3.2V Green
2. Mode 2, 3.6V Blue
3. Mode 3, 4.0V White
My new favorite way to use live resin
This is definitely my new favorite way to use live resin wax. Using this felt like the highest I have been without edibles in quite a while. I am wondering how well this would work with other types of concentrates. Looking in the manual and on the website, I don't see any information on that but I am definitely going to try. I did just learn as I was trying to figure out if other concentrates were usable that my Dragon Egg has flashed a few open or short circuit alarms, but it seems this is solvable by using a new core and one is included in the box. I also wanna note it only did this once or twice and went away so I'm unsure what that means but I am going to switch the core regardless. It seems like one of those "extend the life of your product" kind of things. As it will ultimately still work, but it will die much sooner.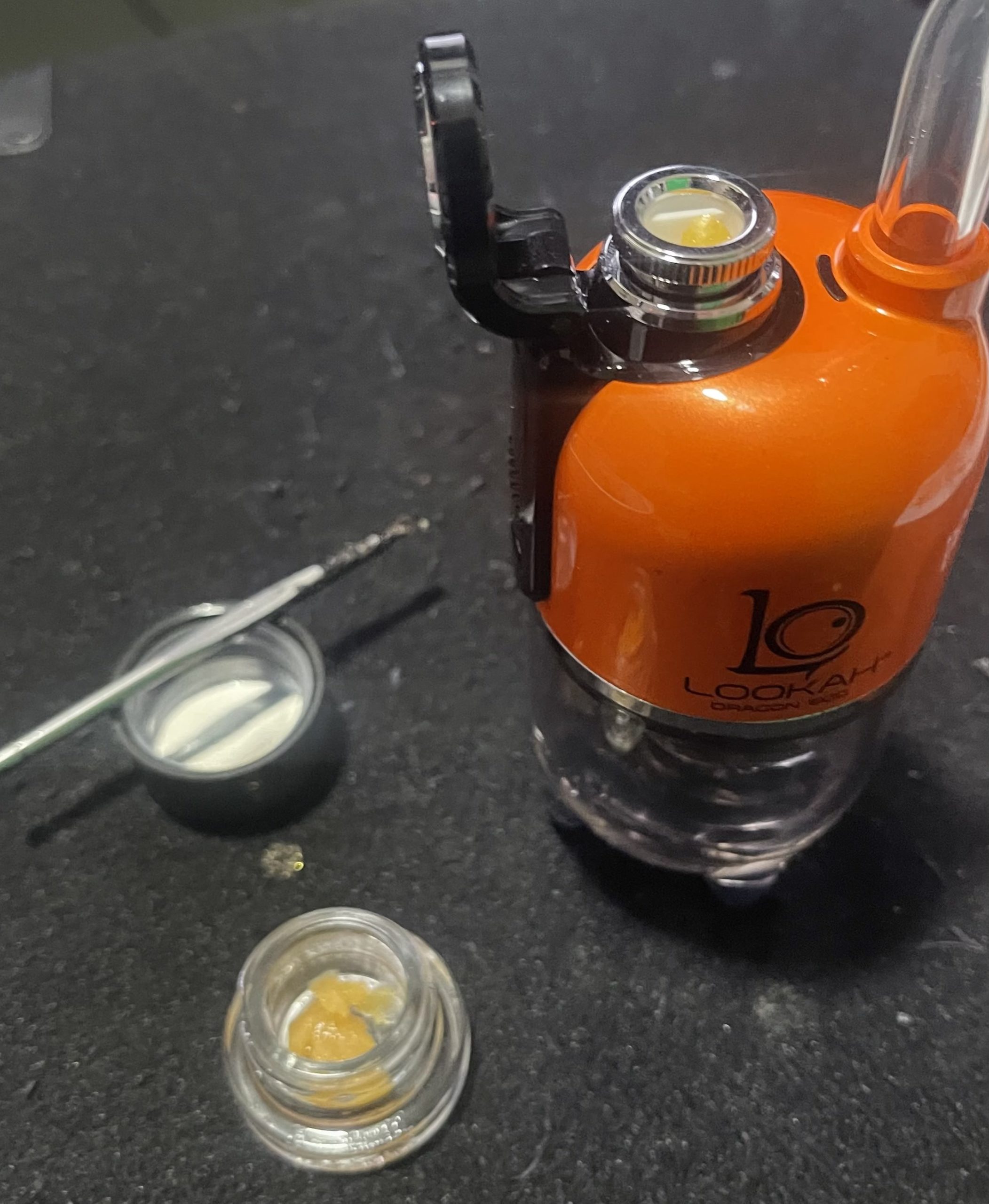 Concluding this review
Overall I think the Lookah Dragon Egg is a great product functionally and it looks great. It comes in a bunch of different colors and also has different options of coils with different airflows. I tried C which is a square plate with a little space on the side for the air to pass. I don't really know if one is better than the others but I would imagine they all are pretty OK.
You can find out more about the Lookah Dragon Egg here. Currently the price listed on their site is $99, that seems like a good value.
If you tried Lookah Dragon Egg let us know in the comments or in our forum.