REVIEW OVERVIEW

SUMMARY
I was lucky enough to get to try a pretty new brand of vapes called Turn PodPak.
Check out our video review of the Turn Podpak here.
Pros:
Pretty smooth
Very cool design 
Solid flavor
Cons:
Recommendations: Preheat would be a great addition to this cool device.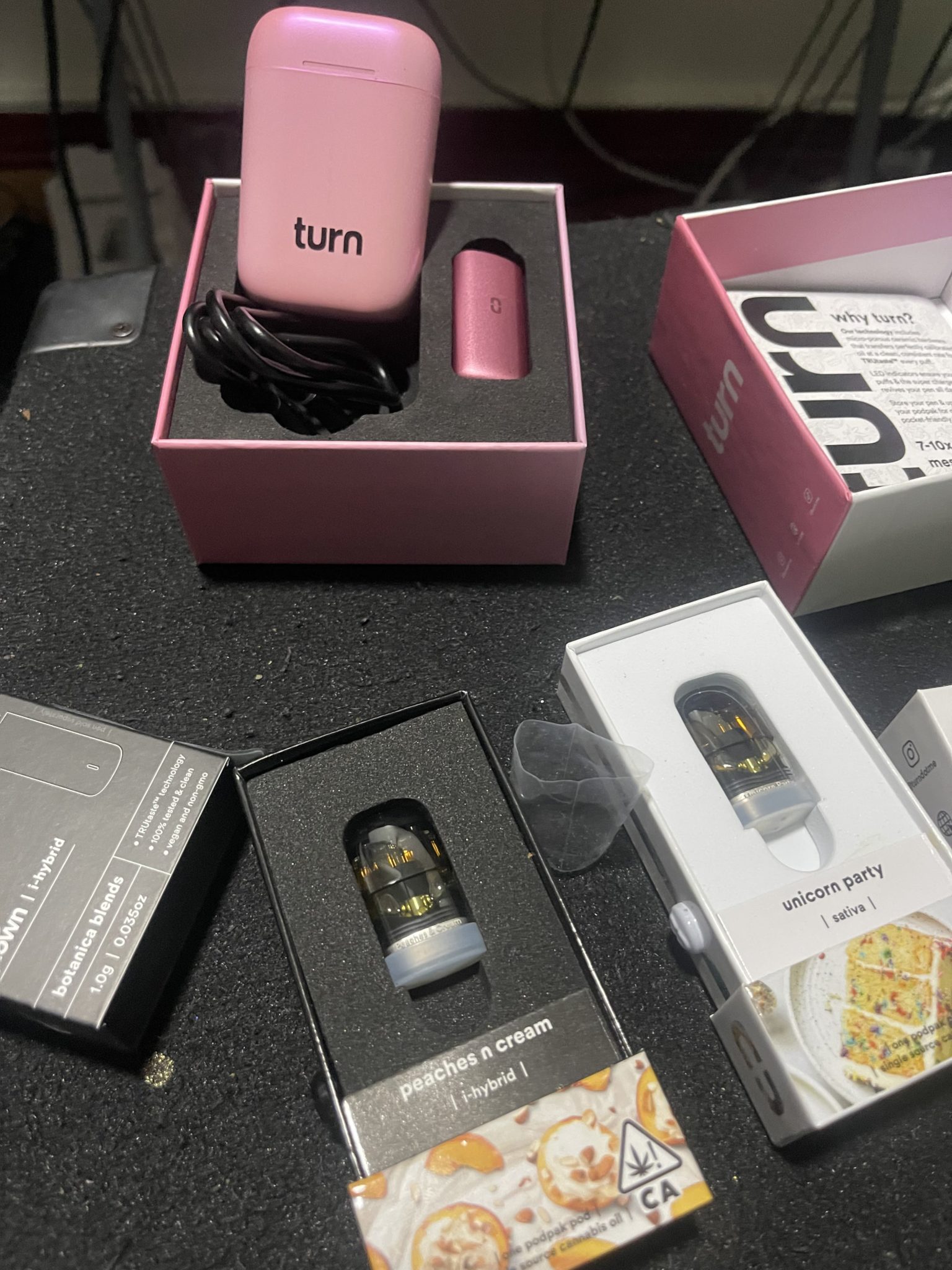 One of the coolest vapes out there
This was honestly one of the coolest vapes I've tried all year and it's mostly about the design. Usually when I take note of the design the objective extent of it is generally whether or not it has a button or temperature controls while subjectively deciding whether or not I find the vape aesthetically pleasing. And if I have some sort of gripe it's usually because of the incredibly hot boy green LEDs on lots of weed vapes. Turn is a completely different story. The Podpak includes a battery and a charging case which looks kind of like it holds air pods. The case charges via USB-C and the battery charges in the case in only a few minutes. Also, I was given this to try after doing a shoot out here in LA and they gave me the pink Podpak to match my glasses and hair. 
Solid flavor
In terms of the actual carts, I got a hybrid and sativa from the folks at Turn. The strains were Peaches & Cream and Unicorn Party respectively. While I preferred the peaches & cream flavor, they were both really good. I preferred the hybrid to the sativa but the sativa was still solid in small doses. I think I just don't enjoy getting super high off sativa since it lacks the calming effects.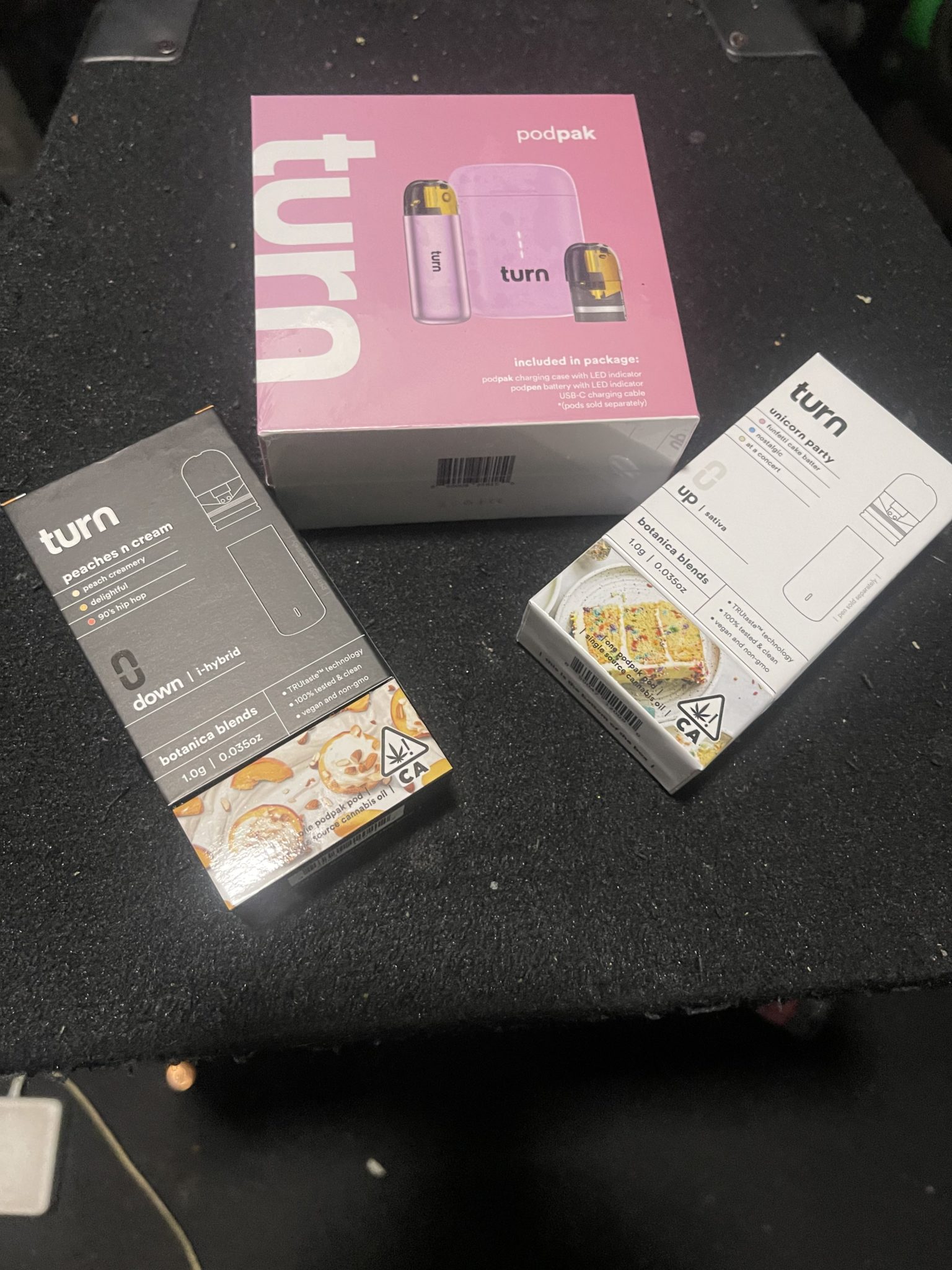 Pretty smooth
The carts were pretty smooth too and I also liked that they are small enough that you cannot really see them in your hand. The other cool thing about the design of the Podpak is that the case is meant to carry not only your cart currently in the battery but a spare one as well. This is great so you don't run out if one is running low and you are headed out. It's also great if you like different strains for different reasons. But most of all I love this feature because it prevents lint from getting in the vape and clogging it. 
No preheat option
If I had to pick a downside to the Turn Podpak it would probably be the lack of a preheat function. While both carts were exceptionally smooth, towards the end it felt like I was manually pre-heating the contents before getting a decent pull. Other than that I must say I'm pretty happy with the Podpak.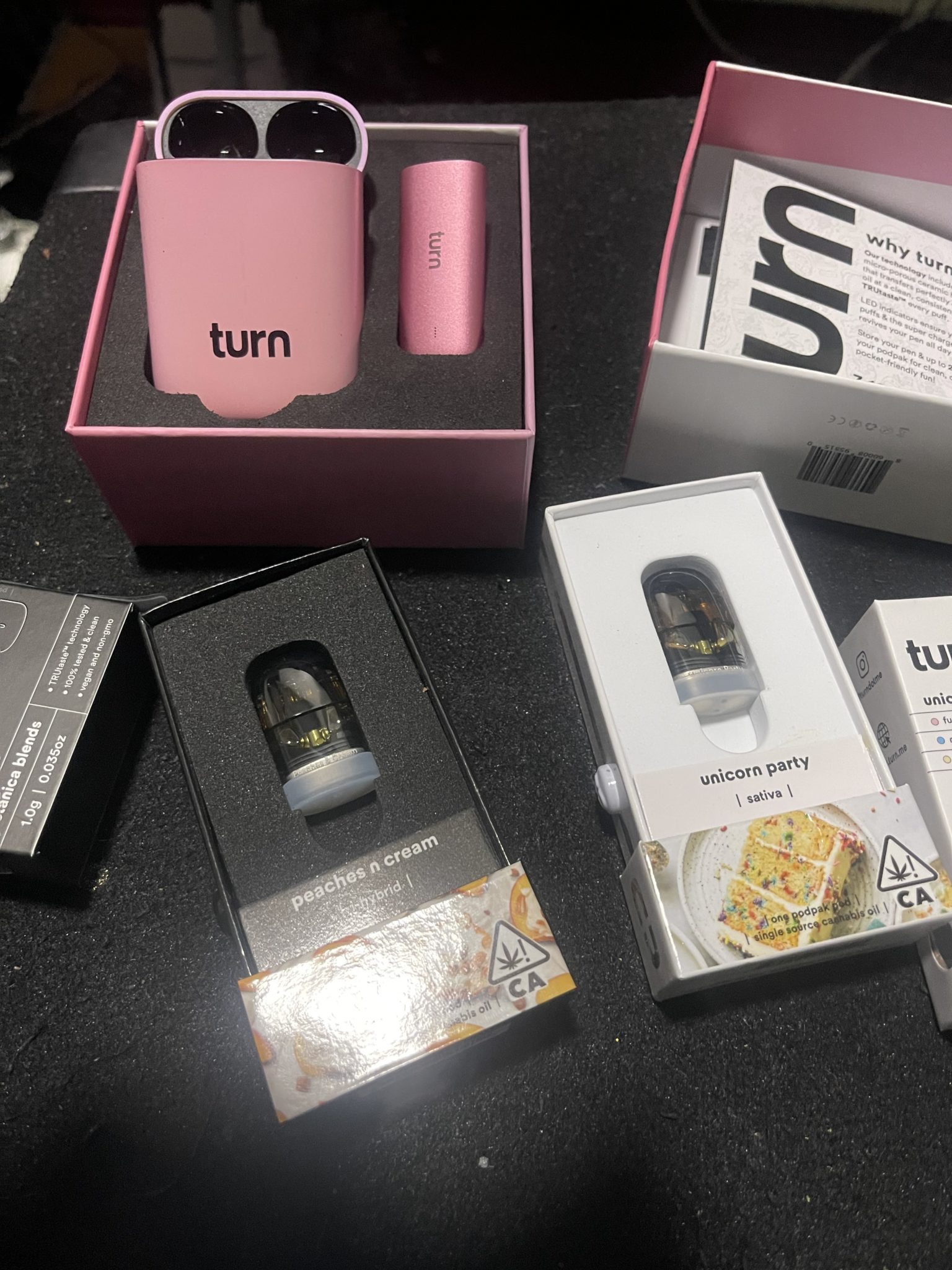 Concluding this review 
I believe this is a relatively new brand but they are available in stores all over Los Angeles and even into Orange & San Bernardino counties. I would check their website to find the closest location selling them and in a worst case just get it delivered. They do have their own-sized carts so you cannot just throw any cartridge in there but the strains I tried were both great tasting and potent.
I definitely recommend the Podpak to any and everyone meaning to try out a new vape. Head over to their website turn.me to check them out. I look forward to trying more strains from them in the future!
EDITOR's note: This appears to be a freshly-launched product, so we don't have much price info or details for it. You might try asking at the official Instagram:
https://www.instagram.com/p/CoiVx1-A3OY/
Have you tried the Podpack by Turn? Let us know in the comments or on our forum.