REVIEW OVERVIEW

SUMMARY
CuraLeaf Flower Mountain glue @ 24.83% THC, WOW!
Nicely packaged in an easy-open plastic bag with a window to see flower

Professional looking before you open, showing quality

Dense nugs that broke up into fluffy, aromatic flower ready to roll

Tricomes look like sugar sprinkled all over

High quality, no seeds low stems (no more than more expensive flowers)

Very versatile due to its great cure
You can check out our video review of the Curaleaf Flower here.
Pros:
½ oz for $50 or less, YES!

Easy open
Big firm, bouncy,  aromatic, nugs
Great high, lasted a long time and was intense
Quality Cure
Cons:
Sometimes you may have to go to a different place to get what you want (check the website and it's no big deal)

Recommendations: None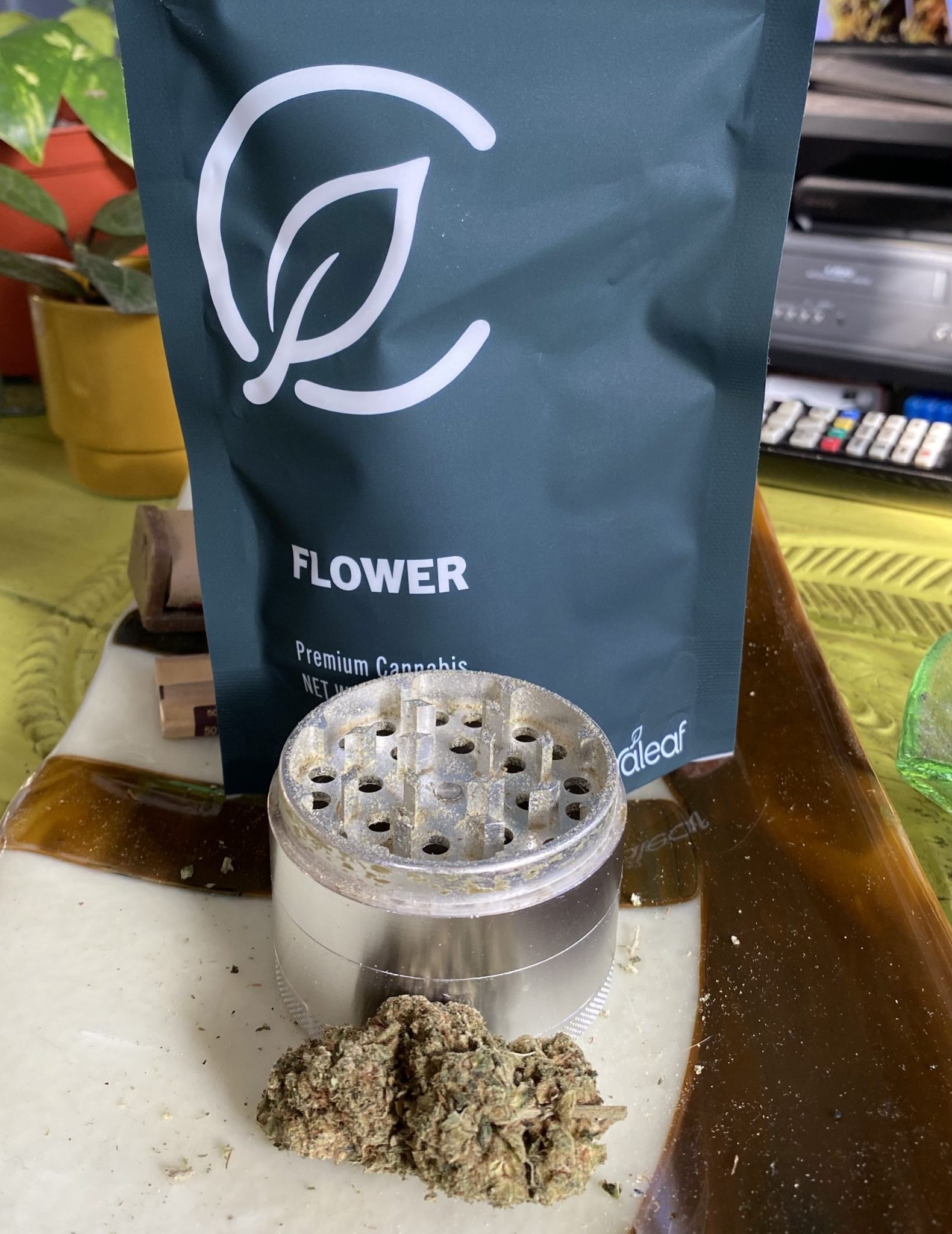 Top 5 flower
Today I was asked to review Curaleaf flower because when I was asked at the first of the year for my top 5, I had to include this flower. The main reason it will stay in my top 5 is price. Things are expensive and food seems to be more and more as we all know. So, when I have to make a budget and add in our weed consumption, cost matters. That said, quality also matters, as I don't want a crap flower that we smoke up faster because it's weaker. Since 2018 I've been watching the price of the market, and Curaleaf can not seem to be beaten.
Sure I can find other flowers out there at lower prices (not many, however) but none of them are the same quality. Granted not every bag I get is 24% but they always have something between 18 and 22. And if that store doesn't have it, go 3 or 4 blocks and you'll find another. I always check their menu before I head out as I walk every place I go, so only 2 in walking distance from me. If I see something I want to get, I'll make an easy online order so it's there when I get there and ready for me to pay and go, love that too, never a surprise!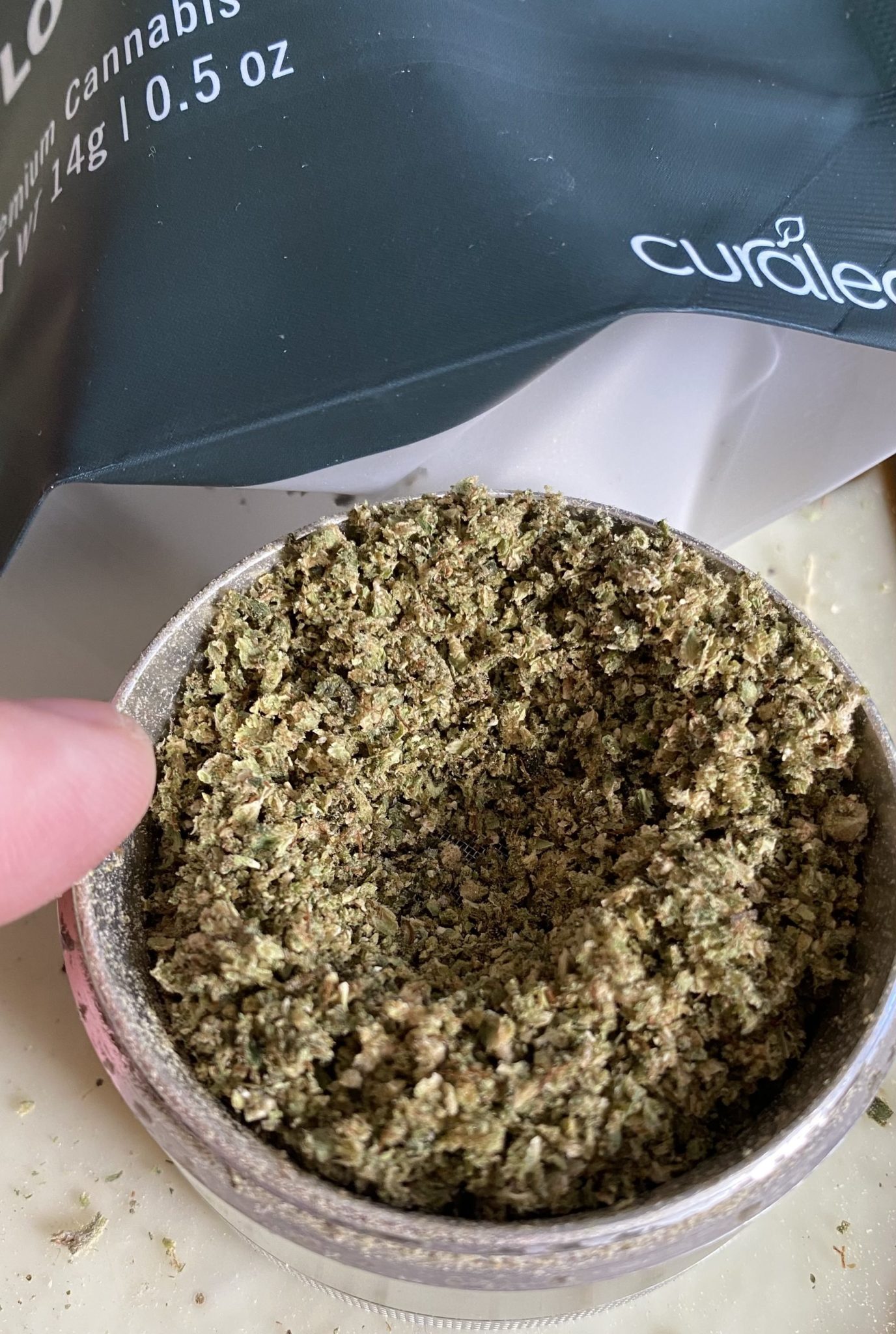 If you want a quality flower on a budget, Curaleaf is exactly what you want!
This flower is fantastic! The buds are always well cured and never wet or like mummy dust as a lot of more pricey flowers can be. No pretension here, just good old weed that does what you want it to do, stinks up the house, and makes you high AF! The buds don't disappoint, and if you wanted you could even put it into a recycled expensive weed jar and your friends would not know the difference.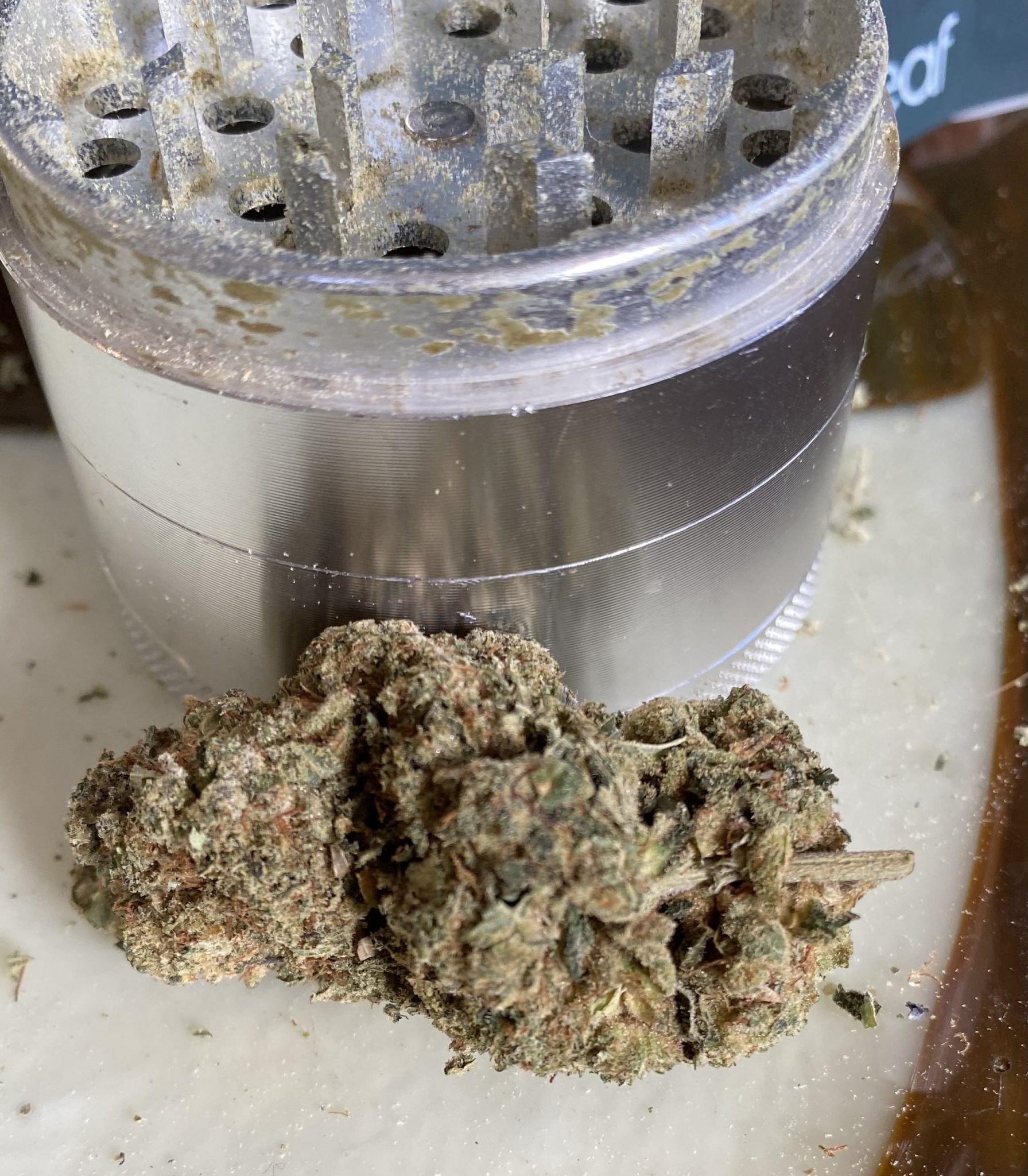 The use was so fun, I'll do it again and again!
This flower was so enjoyable I just wanted to keep smoking and smoking. But then I'm so high I forget what I'm doing. I just cannot believe how long the ½ last 2 people who get high all day long. We mostly smoke a pipe as that seems to stretch things out for us. That said, we get 4 to 5 days out of every ½ oz from Curaleaf and this is why it's become a staple in our home. Value for the product is so fair indeed!
Lovely green nugs of joy, never tiny, never too dry or wet. No seeds found (maybe 3 in 2 years) and a low number of stems as you would get with less expensive flowers from other companies. If you have not tried this flower, stop everything and go get some today!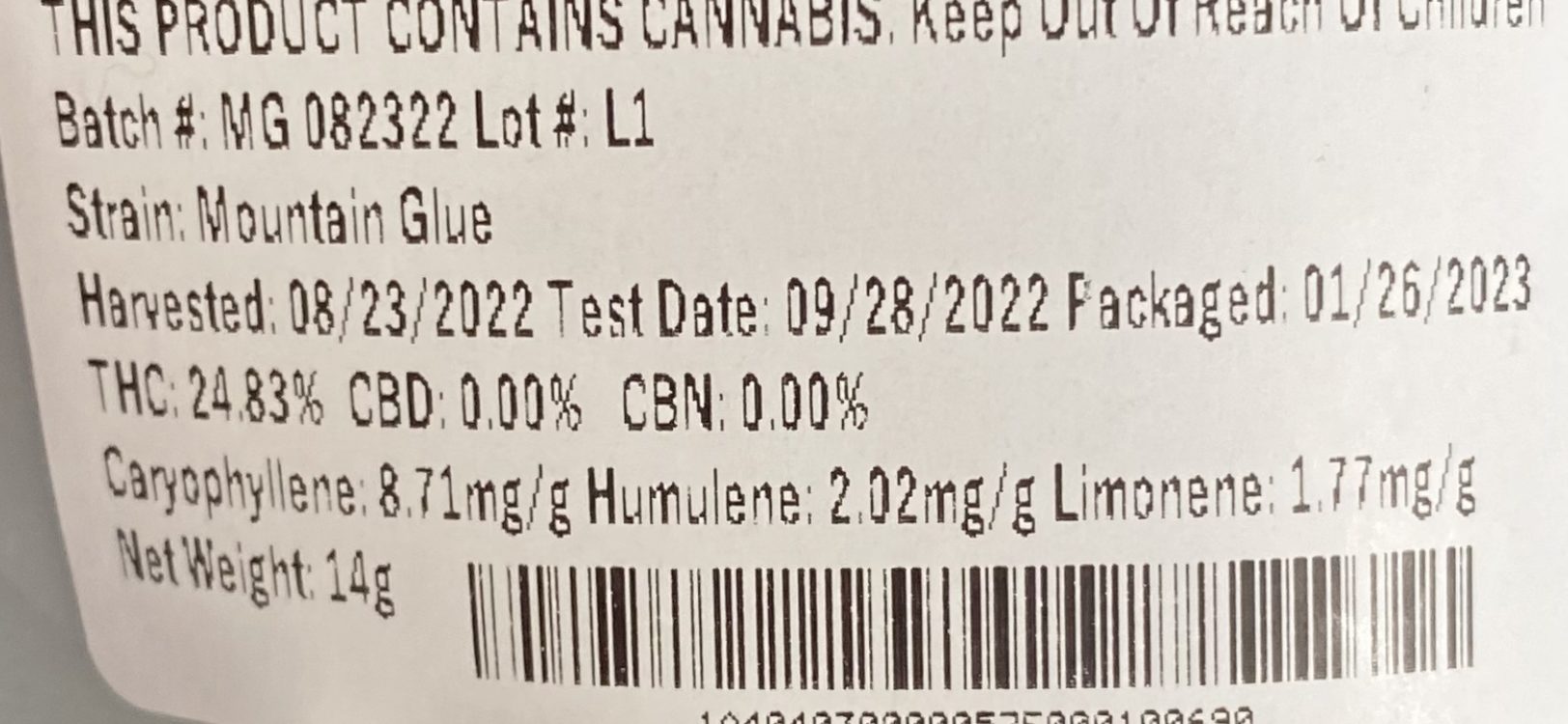 Will I be using this brand again soon?
I don't see why I'd stop unless someone makes something of equal or better quality at a better price, but in 2 years I've not seen that done, even with specials I see during holidays. What's going on in Las Vegas, why is Curaleaf the only game in town with high-quality products at rock-bottom prices???
You can find out more about Curaleaf products here.
Have you tried flower by Curaleaf? Let us know in the comments or on our forum.