REVIEW OVERVIEW

SUMMARY
In the mail today I got a Gammatron from Tronian. It also had a second product called the Utillian, which was a glass bubbler. I'm not sure why as none of the adaptors fit the Gammatron. It's a nice idea, but I put it away for now as I did not get an answer from the company as to why I got both products. 
You can check out our video review of the Tronian Gammatron wax pen here.
Pros:
Standard click commands
Sleek easy to hold design
Stylish black color
Long-lasting battery
Easy loading
Cons:
The top is heavy, falls over easily, and can spill product if runny/hot
The heating chamber gets very hot to the touch, it may be a hazard
Recommendations: Some minor design changes could make this wax pen perfect.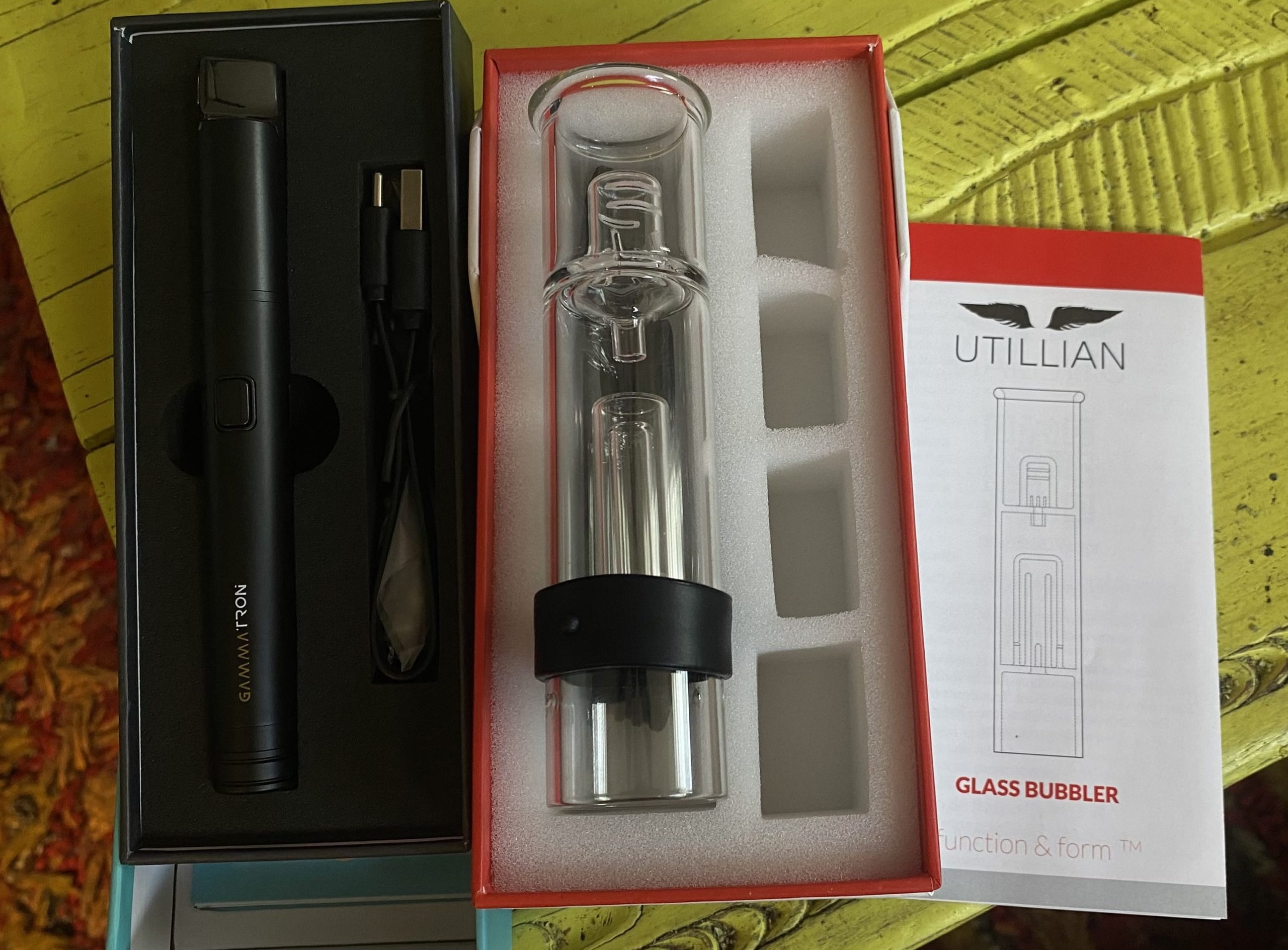 I think this a product with great potential, hope they listen
When I first opened the box of the Gammatron by Tronian, I was intrigued. It looked very cool and inviting. I quickly read over all of the instructions and was highly delighted when I saw the press of buttons is the standard we all know by heart. This made using this product easy and familiar. One thing I did notice in the instructions that I felt would be a bit of a challenge, was keeping the thing upright while it loaded. As we all do, sometimes we bit off more than we can chew, if you will.
So it's likely you may load more than you're ready to consume. So you must hold on to it until it's cooled off or you may make a mess and spill your product due to it being runny like honey. I hope they give us a base to sit it in to prevent such a mess. It also gets a bit hot at the top if you are sharing this with friends, so slow down there Stonie Mc Stonderson, you may get burnt. Overall, I do like it and will surely be using it in the future. I've got a friend who works wood, he's going to make a base to set it in when I'm not using it.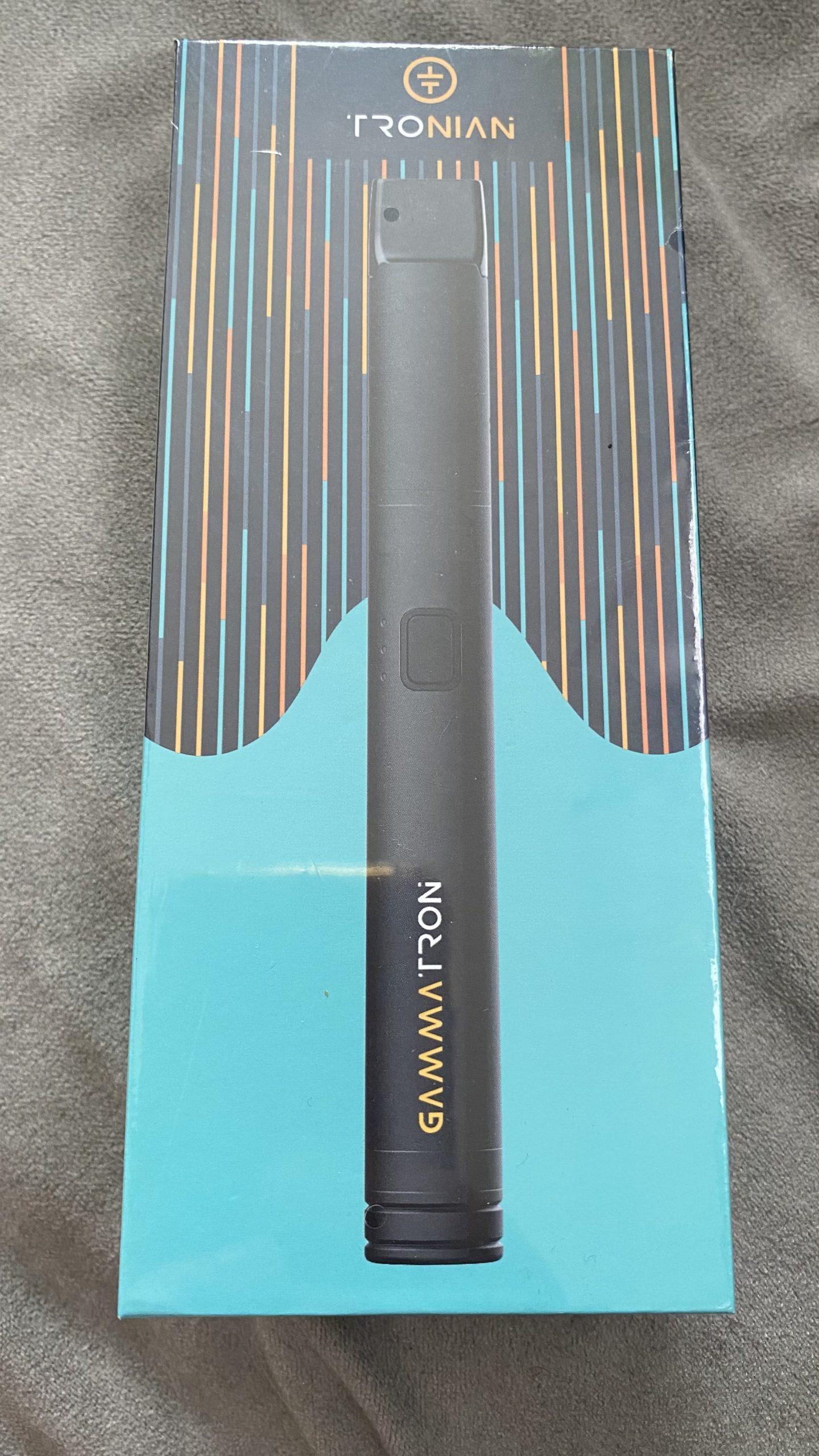 I'm so happy that e-dabs are becoming more and more common
Now as someone who has consumed cannabis since 1985, I'm a flower guy. When I did my first dab, wow was I high, loved that part. Now pulling out a torch to make the glass get red hot so that you can put your stoned hand close to that red glass. It seems more dangerous and not worth it, as I'm clumsy, I don't need to add burning potential into the mix. But now we have more and more of these easy-to-use e-dab rigs, I'm getting more into dabs, because I don't feel unsafe, and the Gammatron wax pen is right there.
Now the top does get hot if you use it a lot in a row, but I don't have a burn or blister, so I'm okay. That hot top however did make me drop it when handed to me, because it surprise me when I grabbed it. So I guess I should add here that if it hits the floor, it'll be okay, it is sturdy build indeed.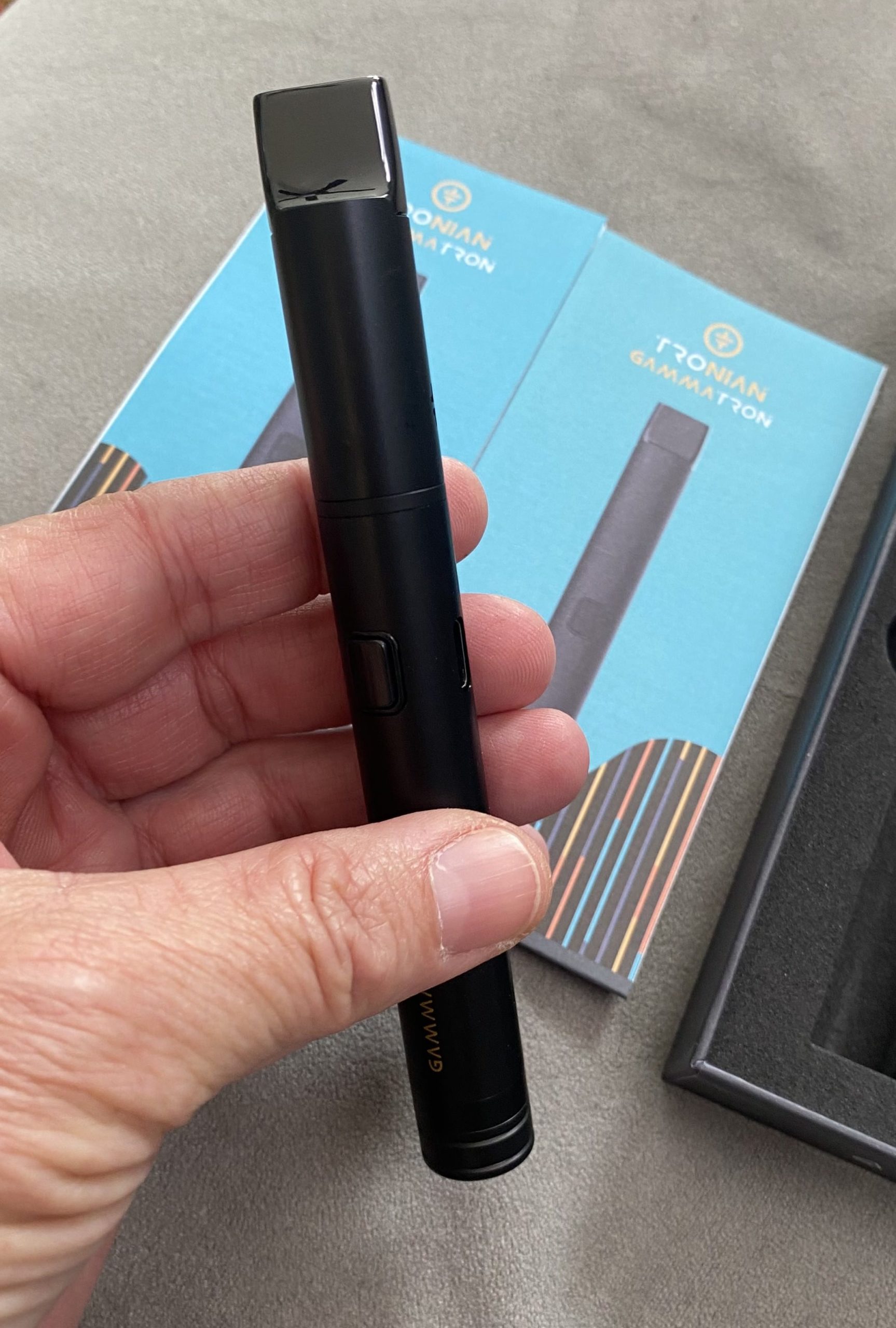 Good value
I'm going to say, that now that I know that this is such a great product and my friend is making me a base, I'd pick up another one if this one goes missing. I believe that the next model will have the improvements suggested. And if so, I hope I get to review it, as I'd love to give this 4 out of 5 red eyes! The retail price of this wax pen is $109.99.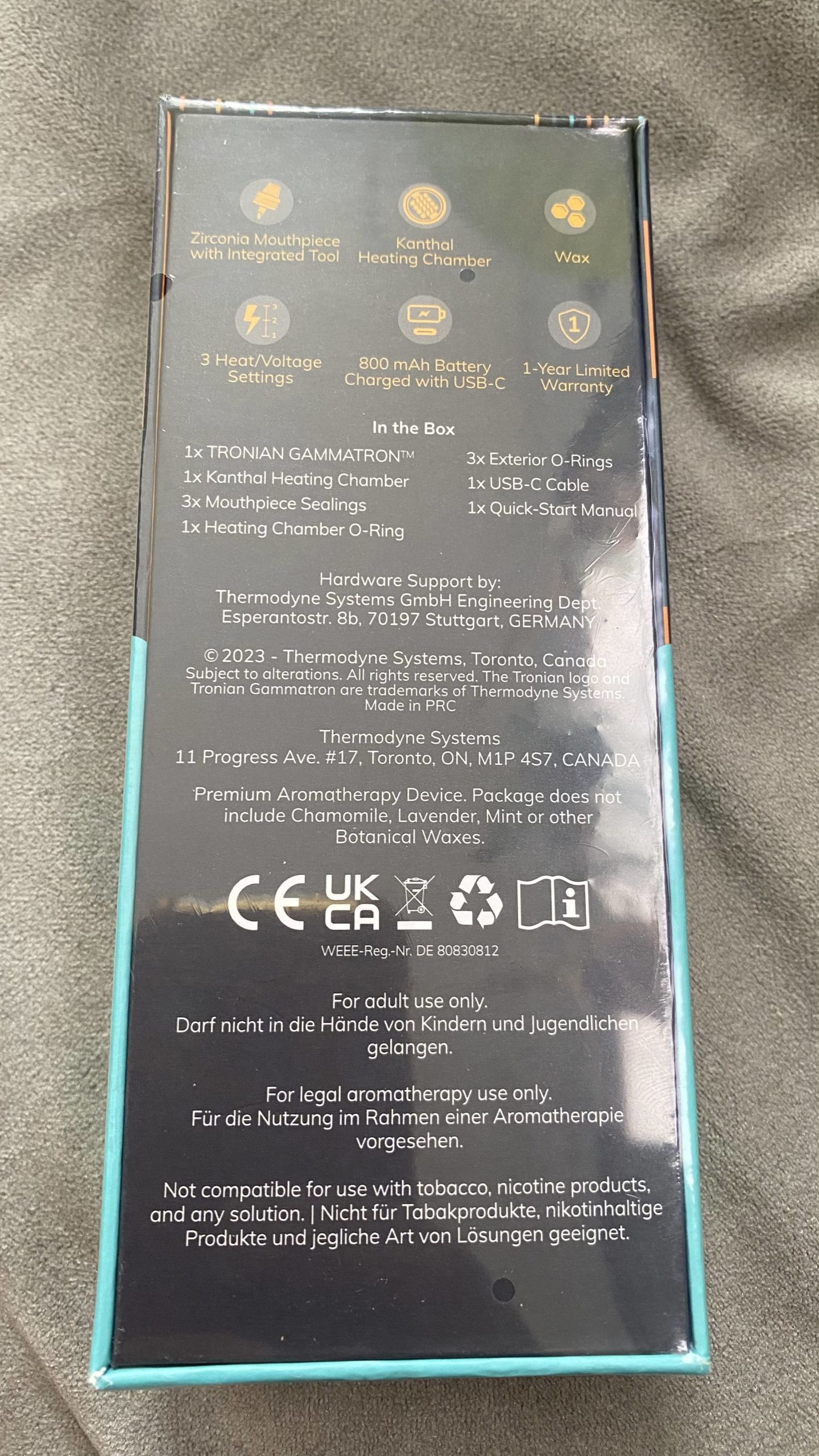 Will I be looking for more products from this company?
Absolutely, they have a great design in the Gammatron so I'm going to look into what else they may make. Tronian has a great idea here and I believe the e-dab is going to change a lot of how folks consume in the future. 
You can find out more about Tronian products here.
Have you tried this Tronian Gammatron wax pen? Please let us know in the comments or on our forum.