REVIEW OVERVIEW

SUMMARY
Today I am going to review a gummy brand that is new to me, Plain Jane. CBN Sleep Gummies to be more precise. 
Pros:
Good flavor
Nice relaxed, calming feeling
Very effective for relaxation and sleep
Cons:
Sugary
Hard to understand how much is in each gummy
Recommendations: None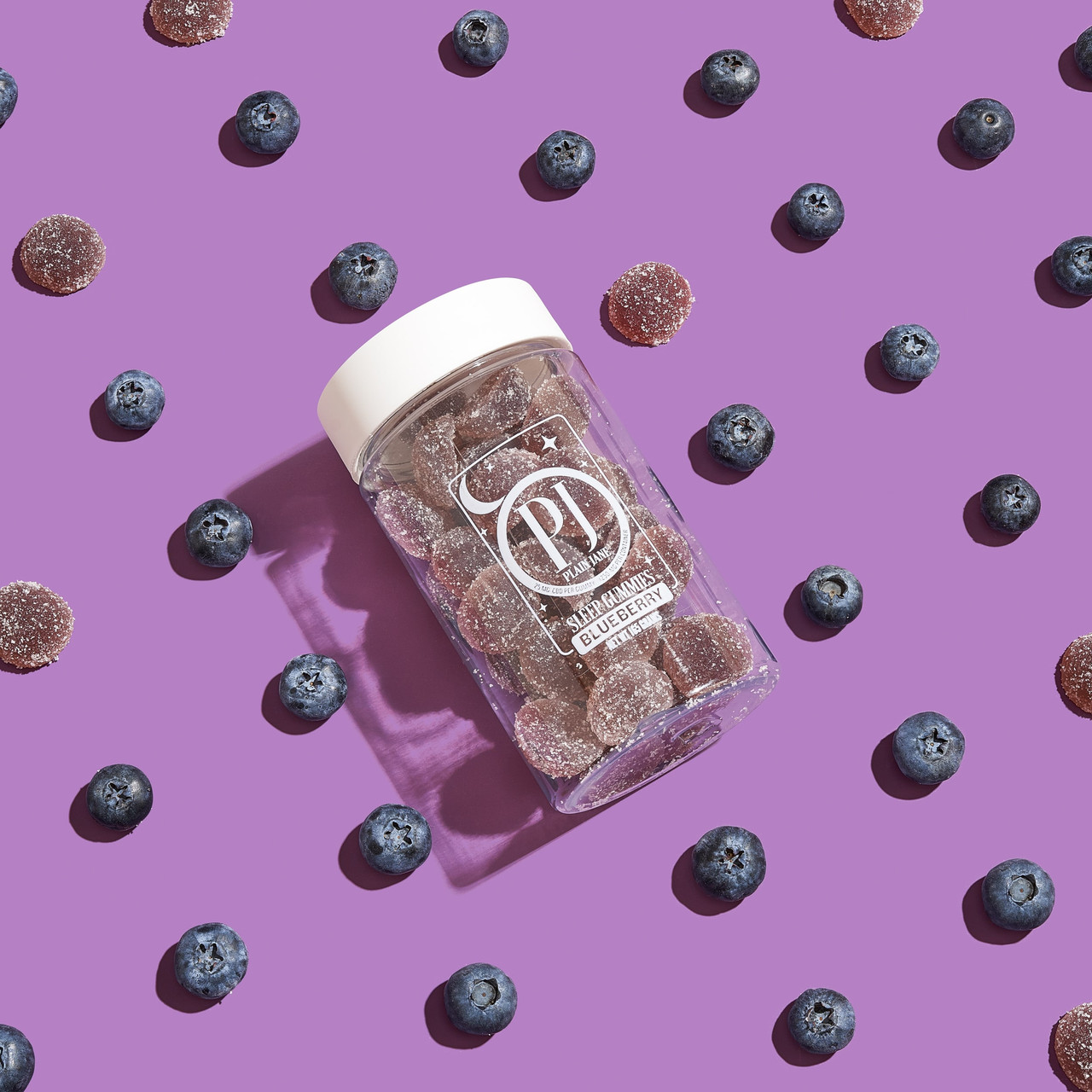 Nice blueberry flavor
Plain Jane Sleep Gummies come in a pack of 50 and 10 count, with a 2-gummy serving size. Each gummy contains 2.85mg of CBD, 1.46mg of CBN, and 2.5mg of melatonin. They taste good, not too sugary and the blueberry flavor definitely comes through without a fake taste. I can taste the CBD and CBN mildly, which I like. But the thing that I was most impressed with is the effectiveness of the CBD and CBN together to help me fall asleep fast.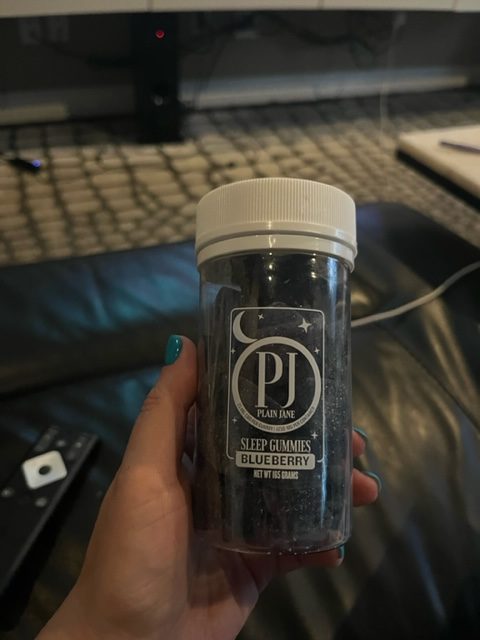 Very good effects
I tried a serving of 1-2 for three nights to make sure they worked each time and they definitely delivered. Each time, I got tired and slept excellently through the entire night. I am happy to report that I woke up very refreshed and not as groggy as I have from gummies in the past. I have tried smoking CBN for sleeping before, but I did not get as great of results as I did with these gummies. It was nice to have them delivered right to my house, they came within a few days of placing the order and they are easy to put under your tongue and enjoy the flavor. I found them to be very relaxing, and calming, and work better for me than any melatonin products that I have tried for sleep. The price is moderately priced, but worth it for how well they work.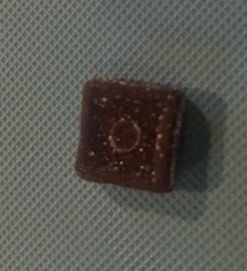 Size: One bottle contains 50 CBN gummies. 
One bag contains 10 CBN gummies 
CBD dosage: 2.85 mg per gummy 
CBN Dosage: 1.46 mg per gummy 
Melatonin: 2.5 mg per gummy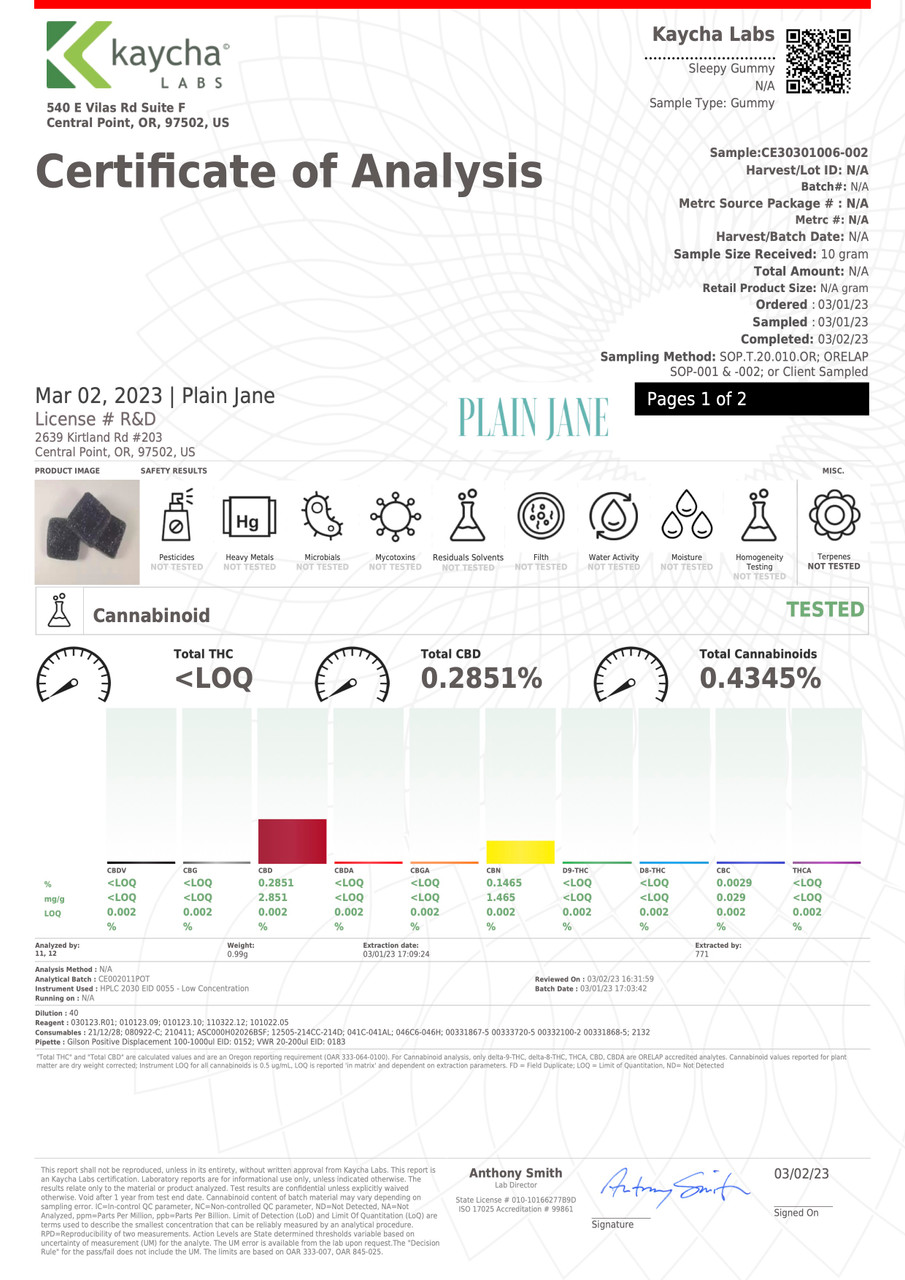 High quality, good texture, and very effective
I found this product to be high quality, good texture, and very effective. The only thing I didn't love is that the ingredients had corn syrup as the first ingredient and are high in sugar. I love the subtle effect that builds up to a nice relaxing, sleepy mood. 
You can find out more about Plain Jane products here.
If you tried Plain Jane sleep gummies let us know in our forum.