REVIEW OVERVIEW

SUMMARY
They had me at teal. I loved the Plain Jane box – great color, smart advertising, and no waste. And I also loved the marketing materials and they were effective. I was immediately interested in the Hemp Rolls they wish to sell me.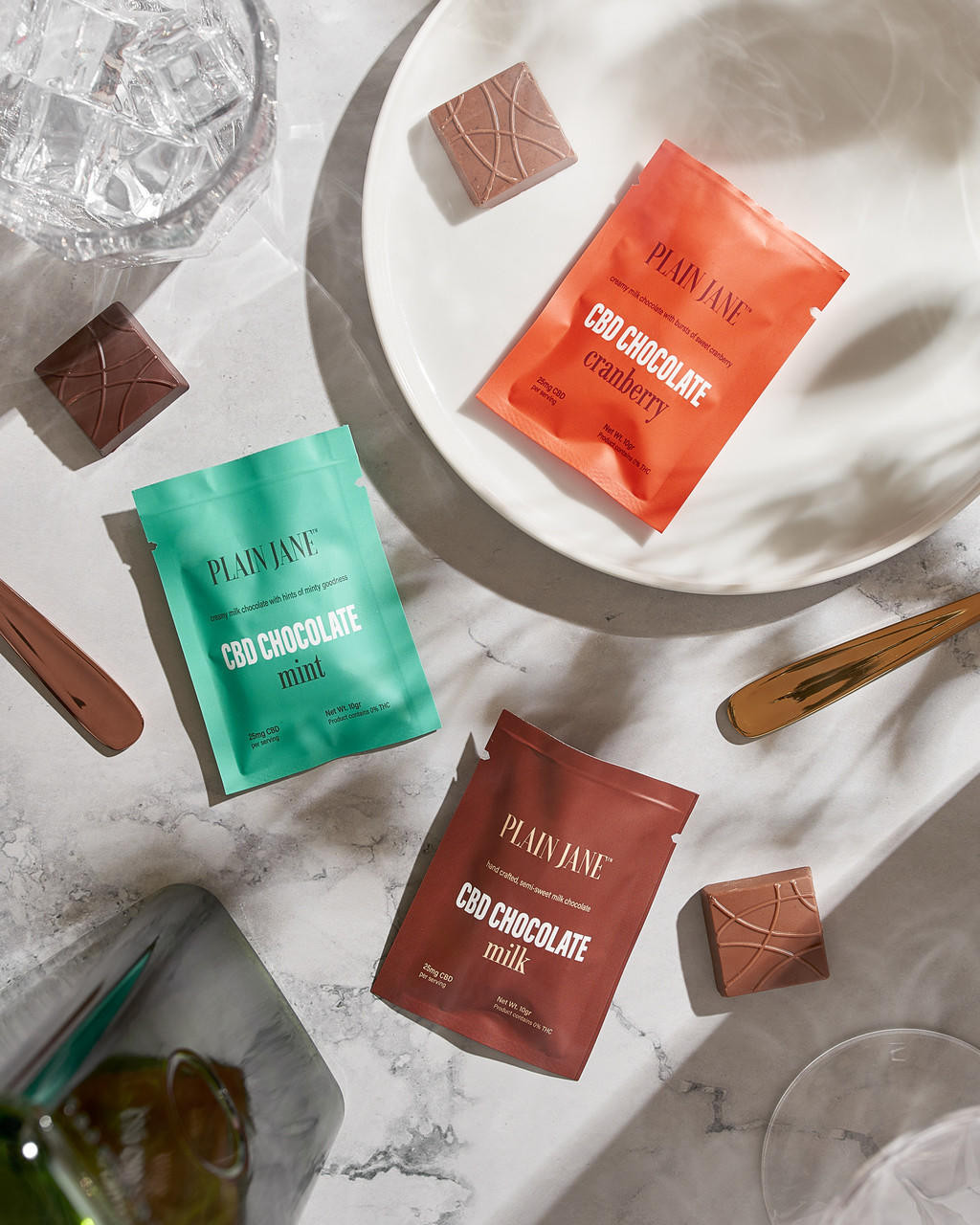 Delicious, chill, and relaxing
I received a sampling of their CBD chocolates. I had just bought and given away Giraldi chocolates for Mother's Day and consumed a few myself. The Plain Jane CBD chocolates had beautiful packaging and great flavors. I loved the chocolate mint the most and they could definitely give Giraldi chocolates a run for their money. The Plain Jane's are absolutely delicious, chill and relaxing, and reasonably priced.
What I kept thinking as I worked my way through the package is that these would make wonderful gifts or party favors. I could see including a few in your Father's Day package. When I got to the Plain Jane website I was pleased to see that they use healthy ingredients in their chocolates. But I couldn't get my eyes off their hemp rolls. I would love to try those.
I now live in a state where it is not legal to buy flower at a brick-and-mortar location but you can ship it in. Smoking weed or hemp in public is not as acceptable as it was in Las Vegas and Portland where dispensaries are on every corner. Almost everyone here is vaping or doing edibles, but I miss flower and I am falling in love with Delta products. If Plain Jane's pre-rolls are as good as their chocolate – I'm in. These chocolates cost $3.49 a piece. They also have a package of four chocolates that goes for $11.99 and a pack of 20 that will set you back $59.99.
Two thumbs up
Plain Jane describes this company well. They don't waste money on expensive, toxic marketing materials, or giant boxes. They stick to ingredients you can pronounce and their website is simple and easy to traverse. I am a fan. Two thumbs up! 
PS – I apologize for the stock photo I pulled off the Plain Jane website. The photos I took of the product when it arrived were in the phone I dropped in the toilet. Fun times!
Have you tried these mini chocolates? Let us know in the comments or on our forum.