REVIEW OVERVIEW

SUMMARY
Always excited to get something from Ethereal Gold
I have reviewed a number of vapes lately and purchased a few others. I smiled at the marketing materials of this latest batch from Ethereal Gold, and I audibly commented when I got through the packaging. In other words, these TRE House vapes got my attention.
The packaging for the TRE House vapes is darling. When I pulled the first vape out of the house-shaped box I verbally noted, "Sexy." I really love the sleek look and feel of these 2-gram disposable pens. I received the White Widow Hybrid and the Lemon Jack Sativa. I definitely like the taste of the hybrid more. I am a flower girl of 50 years. The more products taste like weed the more I like it. The Sativa was fruitier.
My initial complaint was that the vapes aren't labeled so once I took them out of the packaging I didn't have the freedom of choosing – I want a Sativa now and I'll do some of the Indica or hybrid at bedtime. They are identical. However, I realized right away that I could at least tell them apart by flavor. I could taste the Sativa fruitiness right away.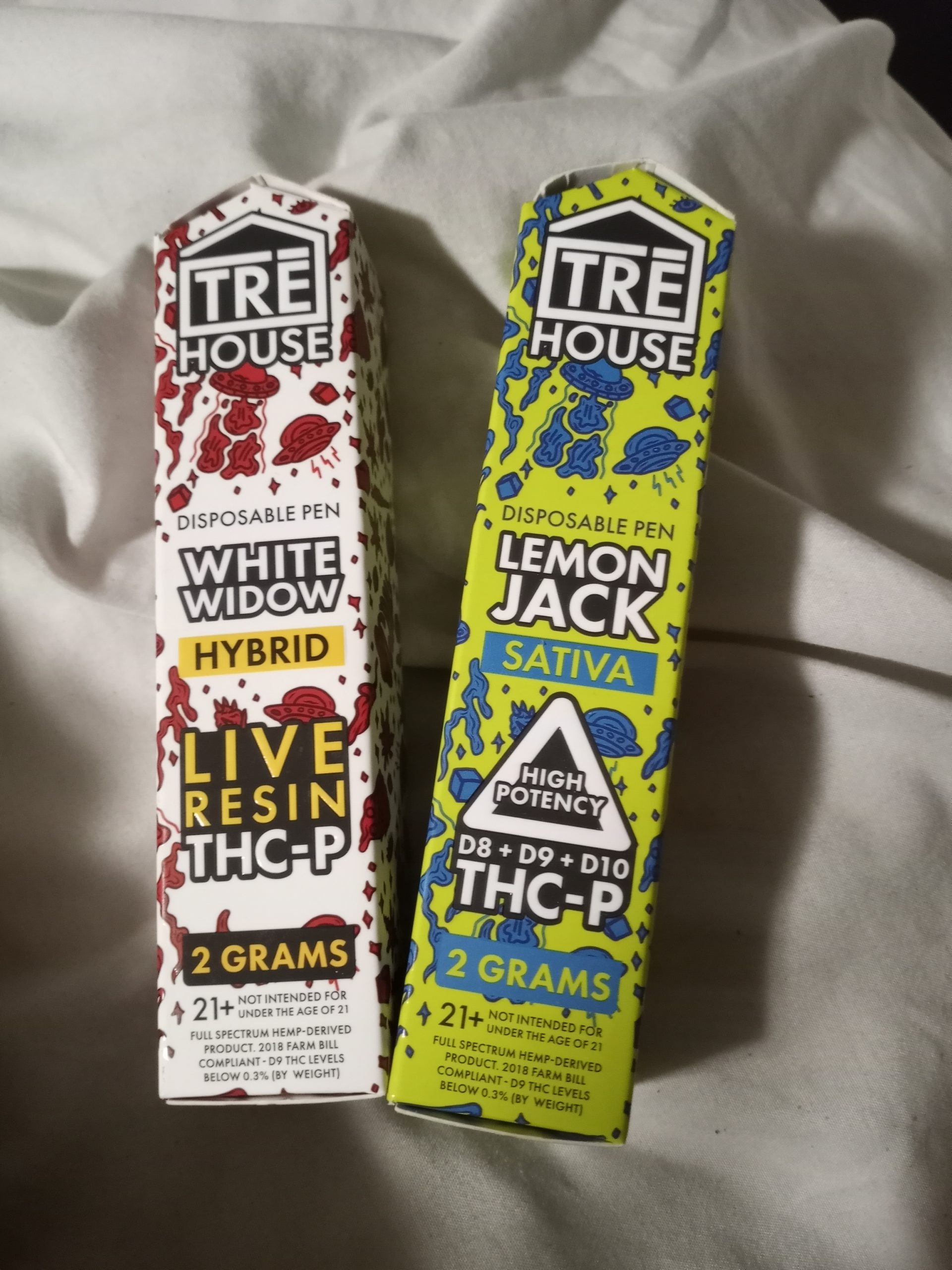 Tasted good until they got to the 1/4 of the tanks
I loved these vapes until they got down to the last quarter of the tanks. Then they tasted bad, truly awful – not fun to pull on. That's a real turn-off. Too bad. Aesthetically and practically (Size, battery power, function) they were a ten for me. 
On the upside, Ethereal Gold had also sent a jar of gummies with the vapes – Tre House D8+HHC+THC-P gummies – Tropical Mango flavored, 35mg/700mg per bottle. Now please don't assume that since I am a professional reviewer I know what all those letters mean. I really don't. I am you – trying a product and relating how I feel about it. Definitely do your own research about the products you wish to try. I do hope my reviews help in some way though. You can find out more about THC-P here.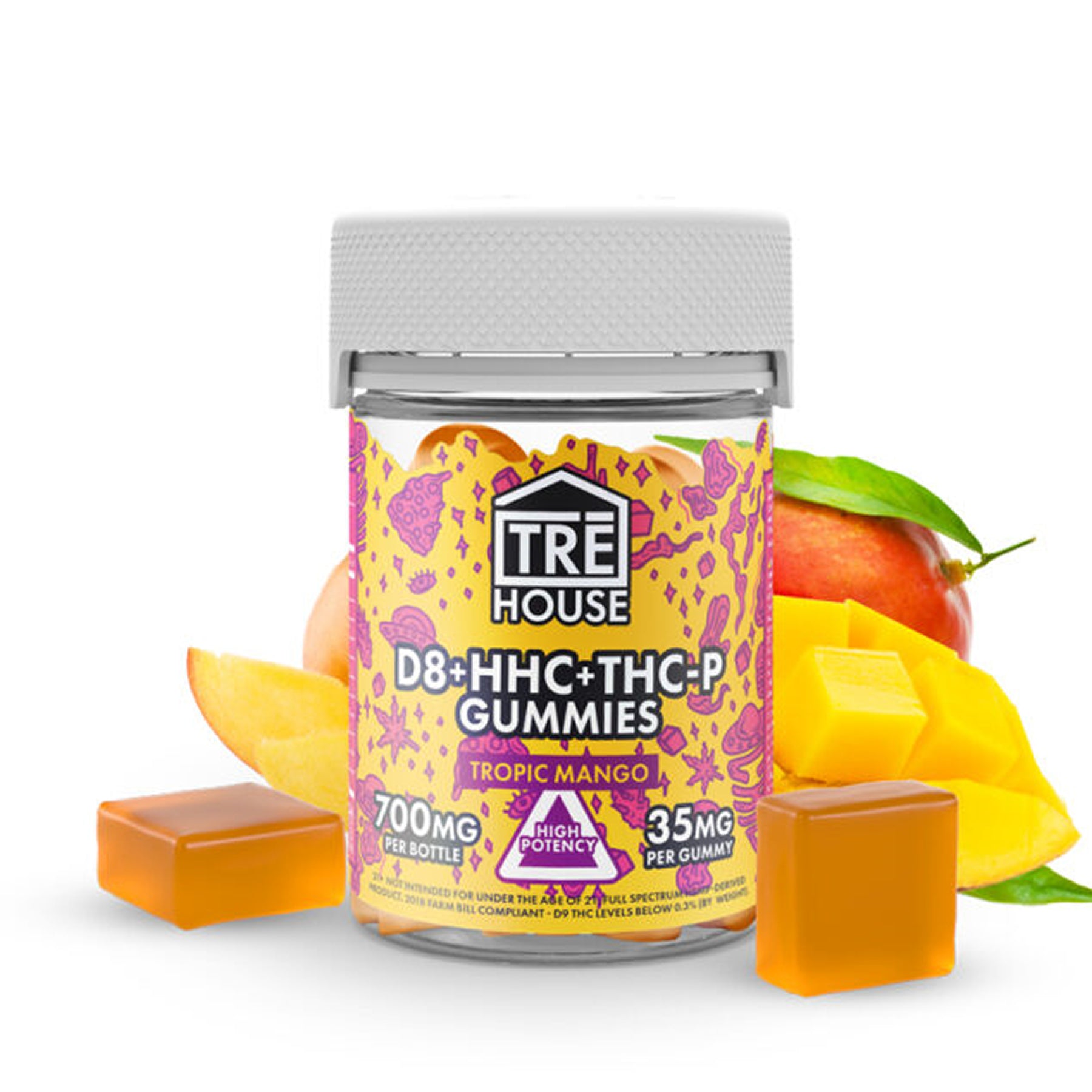 The gummies were a blast
These are possibly the best-tasting gummies I have had in years. Besides the delicious flavor, I happily noted that they weren't covered in sugar granules like most gummies, They were smooth, which made them nicer to handle – no mess all over your hands and stuff. I am thrilled to tell you that there is no corn syrup in this product! Good job TRE House! It infuriates me when companies put toxic stuff in healthful, helpful products. TRE House got this just right! I would definitely recommend these proudly.
I found a balance between 2 or 3 gummies for a very pleasant, zenish high. Very nice. Loved them!
If you want to find out more about TRE House products and the Ethereal Gold Dispensary you may do so here.
Have you tried these disposables or gummies? Let us know in the comments or on our forum.