REVIEW OVERVIEW

SUMMARY
This year in Las Vegas was the trade show called CHAMPS and Yocan was a part of that show. I did not get to go to the show, but a wonderful rep reached out to me and asked if they could send me some of their products to review. I would not turn down the opportunity, so I got a box of goodies. 4 of the items were cool-looking cart batteries, from their FLAT series. There was the flat, the flat slim, the flat plus, and the flat mini. All felt nice and had the same 510 threads for a standard vape cart. They charge quite fast via a Type C charger.
You can check out our video review of the Yocan FLAT Series here.
Pros:
Attractive colors
Standard battery commands
Size selection is nice for user experience
The price was good too, $14 to $20 retail (depending on size)
Cons:
I could not find anything I did not like
Recommendations: None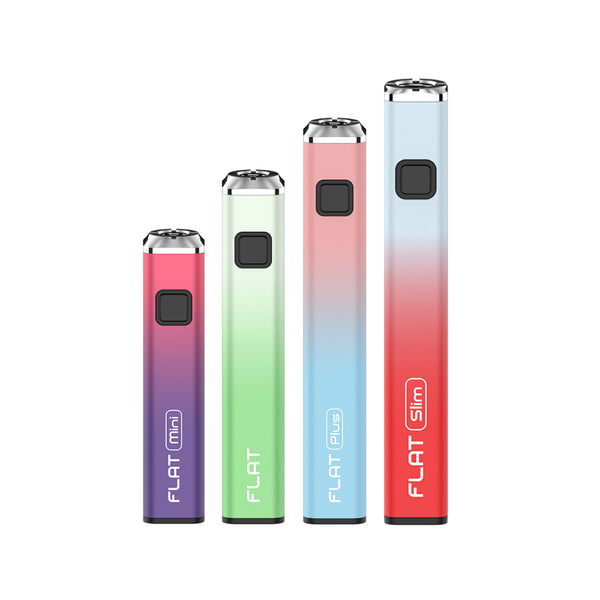 Yocan Flat batteries are cute and hold a charge
When I was given 4 great vape cart batteries (FLAT, FLAT Mini, FLAT Plus, and FLAT Slim), I thought, how am I going to try them all out to give a review that covers them all, then I thought, I've got stoner friends who use a vape cart, I'll pass them out and get feedback. So I did, and this is the highlight of what folks said to me about them.  
Holds a charge, it lasted 2 carts before I needed to charge it, wow! Said by a person who goes thru carts like potato chips. So I'd call that a rave review. My next friend said that it was powerful yet not harsh. It did not burn the cart as it got low as so many times cheap batteries will. "It will become my only battery, it's my favorite ever!" was said to me twice she was so excited.  
The soft feel was the coolest thing I'd ever encountered, said another friend. That thing lasts forever, I can't remember the last time I had to plug it in, they exclaimed. Where can I find them? He said to me. I'll pay $30 to get one, he also said. 
Personally, I used the Flat Plus, as it was red and light blue, my favorite colors. I've only charged it one time and it is still going on to cart number two. I'll agree with all of the above except the $30, I find the price is quite fair for what it is and I'd like to keep it that way.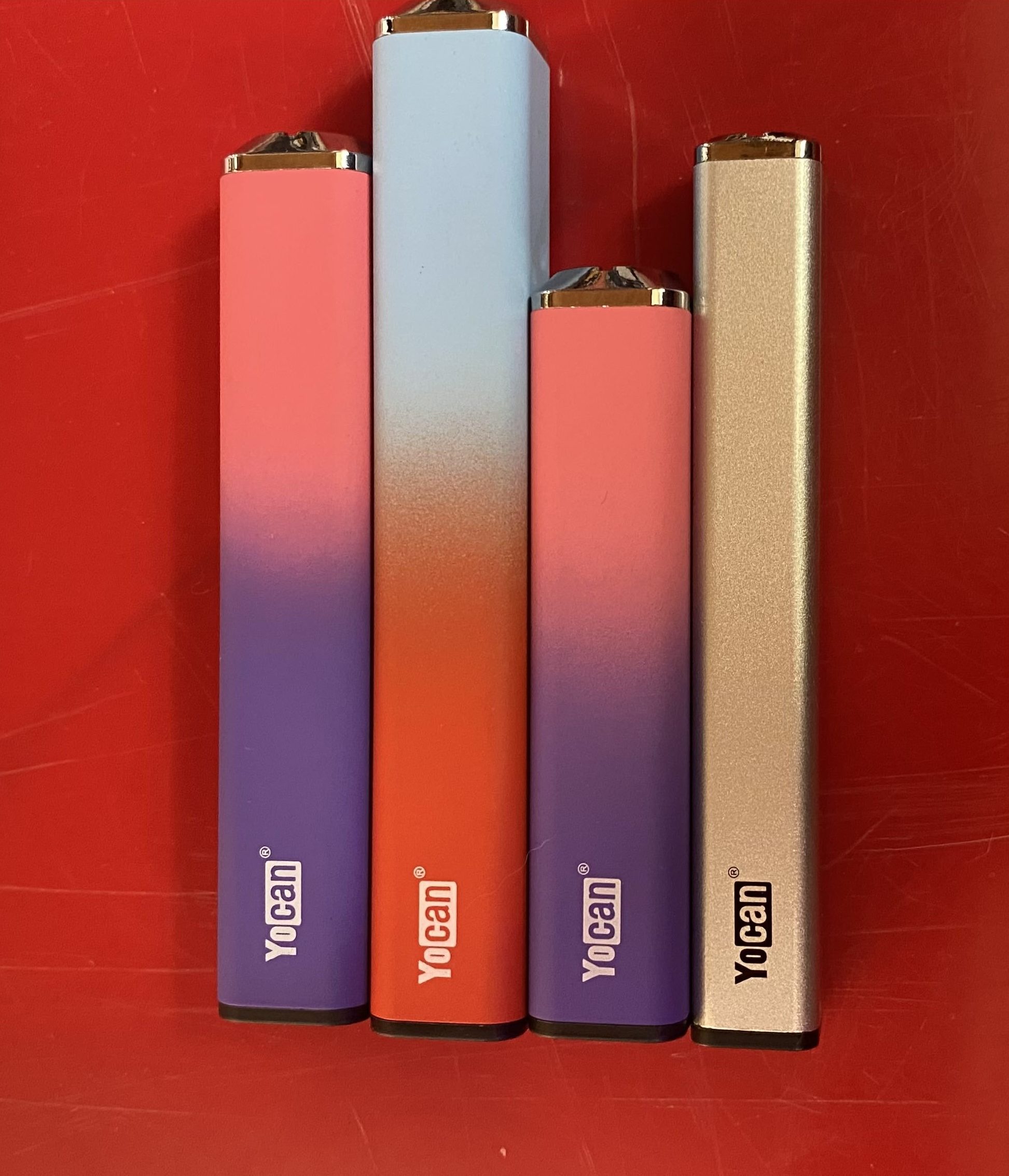 Flat Plus was so fairly priced I'd buy another if I lost this one
I find that Yocan has extremely fair pricing for its products. I also find that I'm becoming a huge fan of their products and hope to see many more in the near future as this seems to be the 'it' company for advancement and cost-effectiveness. This company will be taking the market by storm as long as they keep up with the great innovations and awesome price structure. I find that what I've seen so far is nothing but quality.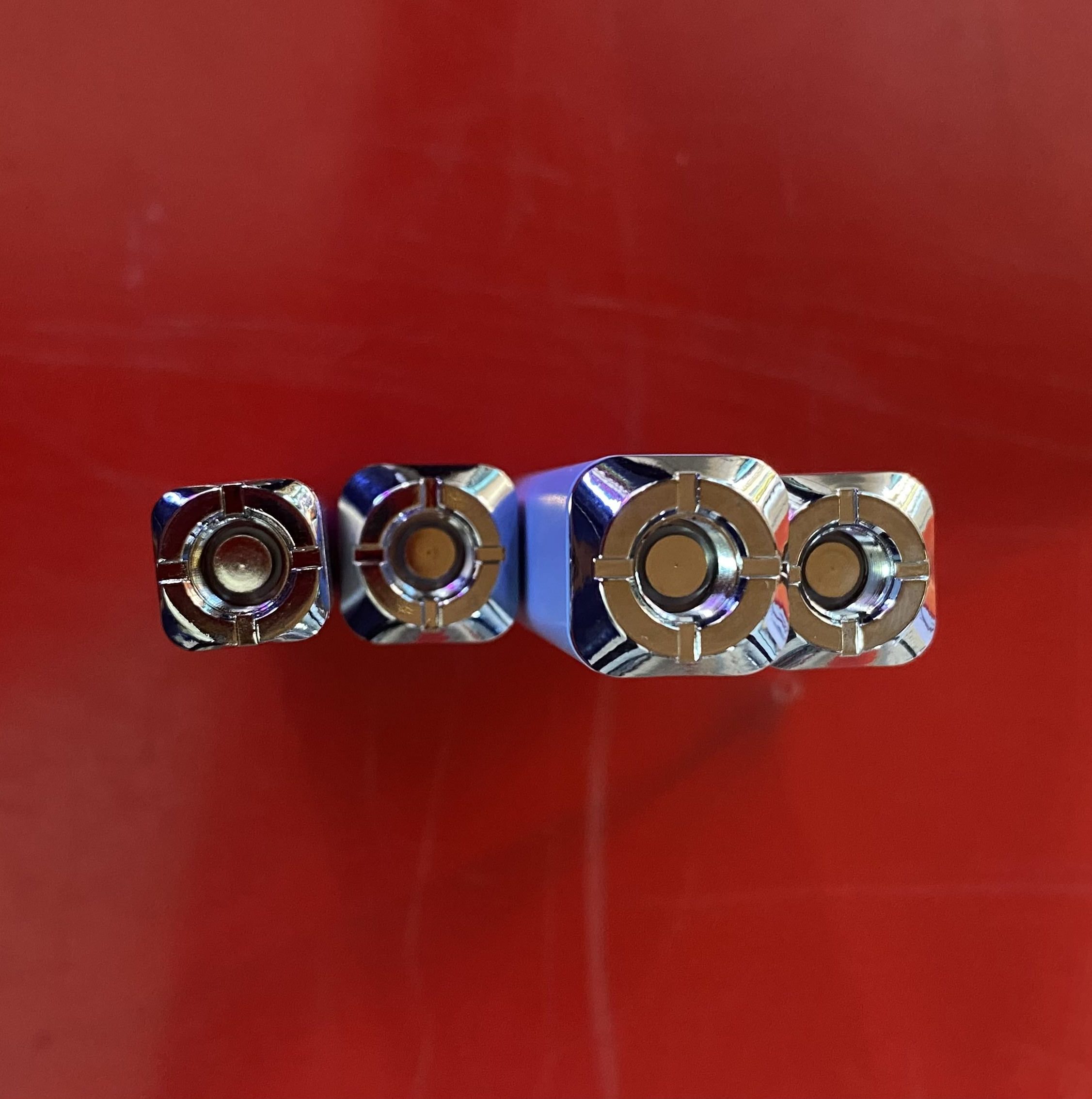 Good value! It's worth every penny spent
I see a lot of cart batteries on the market these days and have a few as a reviewer. Some just feel cheap in your hands, and then you regret using them because the end of your cart is burnt and gross. With great temp settings, it is strong yet not overpowering, like Mama's bed in the 3 Bears, just right.  
Some of the features: 
350mAh to 900mAh Battery Capacity
USB Type-C Charging Technology
Variable Voltage Setting
Pre-heat Setting
15-second Safety Cut Off
New Square-shaped Design
510-threaded Connection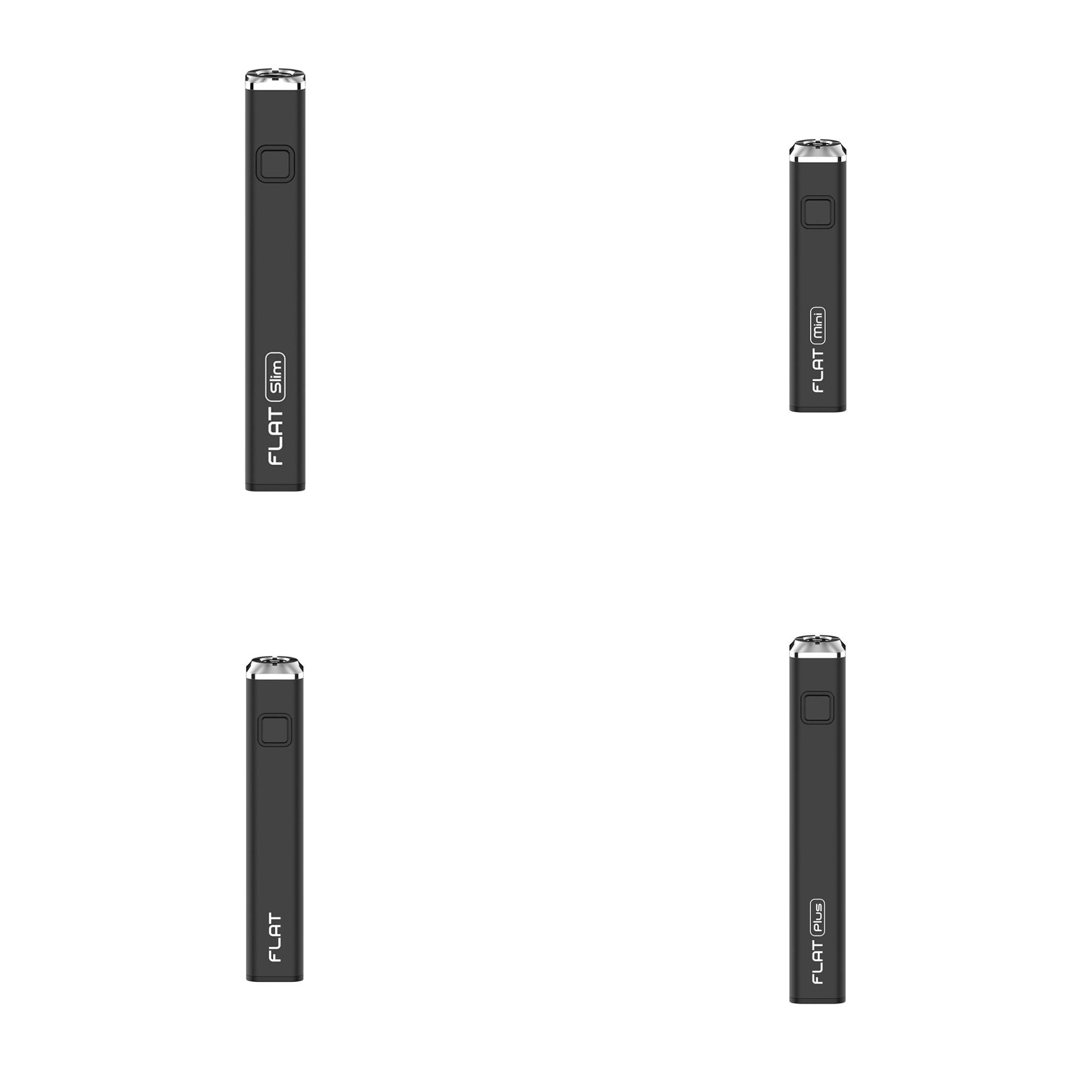 Will I be using this brand again soon?

Just try and take my Yocan battery! You will have to pry it from my cold dead hands before I give it up, so that would be a firm yes, I'll keep using their products as long as they keep up the great quality they are providing. 
You can find out more about these batteries here.
Have you tried any of the Yocan FLAT series batteries? Please let us know in the comments or on our forum.