REVIEW OVERVIEW

SUMMARY

The Transpring vape pen performs admirably but suffers from some minor design flaws. Its inability to fit most standard vape battery chargers is something that could be a problem for some users. However it is on the very cheap end which makes this vape pen accessible to anyone and a charger costs very little indeed.
Transpring Enterprises is a vape pen and cartridge manufacturer in Shenzhen, China. They have been in the e-cigarette business since 2004 and entered into the cannabis vaping field in 2012. They expanded into a US based California office in 2015.
Dealing in both proprietary cartridges and vape pens they were among the first to adopt glass cartridges for vaping oil. Today we will be checking out their passive draw vape pen, the LS1, and see how it handles compared to competitors. We are testing out both the cartridge and battery.
Pros:
Consistent, thick, heavy hits
Passive draw, so no buttons to accidentally hit in the pocket
Sleek, silver design
Works with most cart designs
Long-lasting charge
Cons:
Long charging time
Doesn't work with carts that don't draw air through the pen due to passive draw system
Doesn't fit most vape chargers
Recommendations: Slimming down the neck of the pen slightly so it could fit into more standardized chargers would make it much easier to work with for most users. Most vape pen users have a few chargers from cheap batteries and it always pays to have backups in case you lose the charger.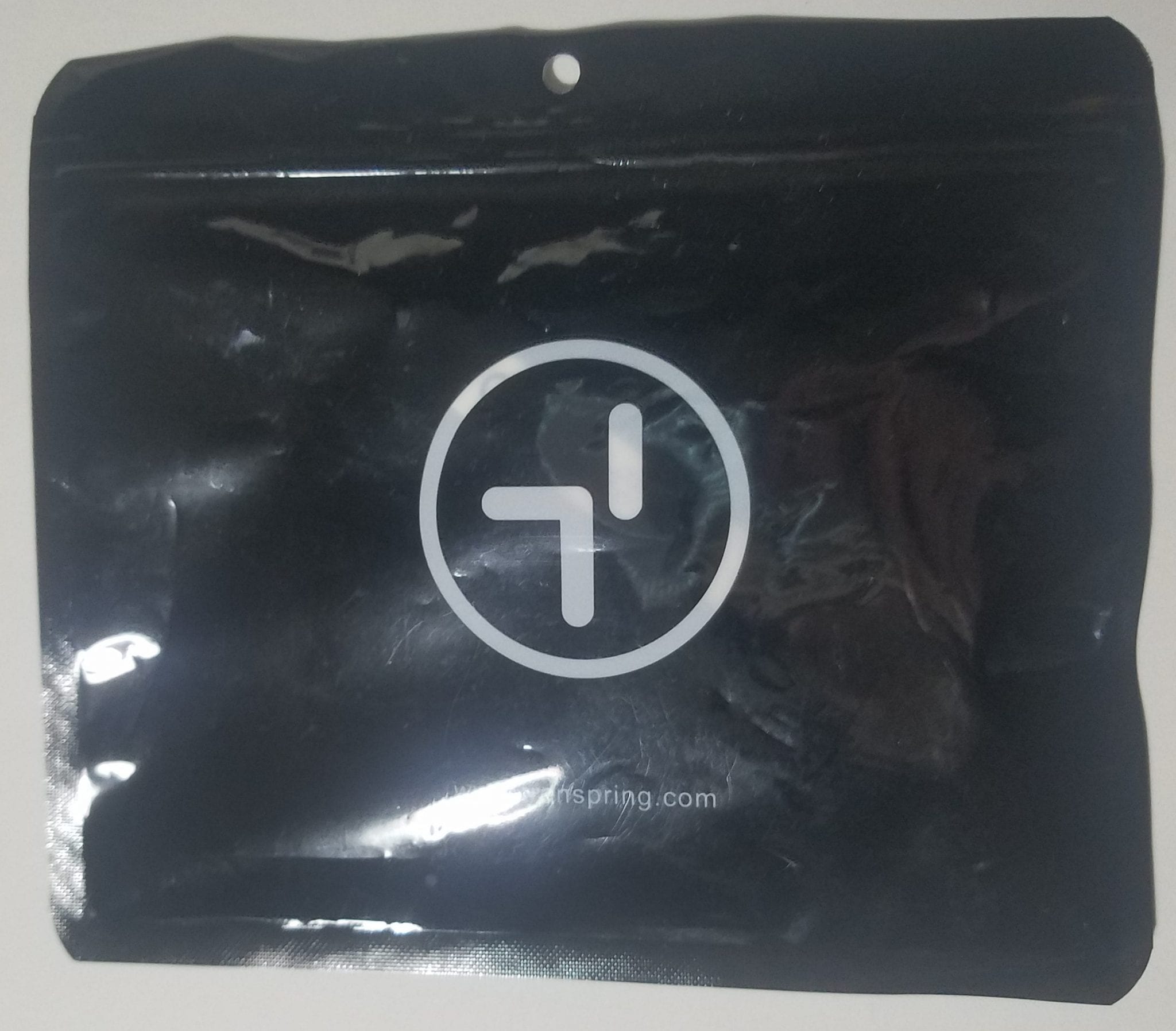 Transprings cartridges and battery are sleek, smooth, professional
Transpring's vape pen design is both stylish looking, while not being overly flashy, and highly functional. Its reliance on airflow through the pen to turn on the switch for the heating element means it doesn't work with some carts, but only a small minority. CCELL styled carts are all completely perfect with it. As well, the refillable carts provided with it are of very good quality. They are metal and ceramic constructed with ceramic mouthpieces in black and white, a low-key but nice looking appearance and all apparently high-quality components.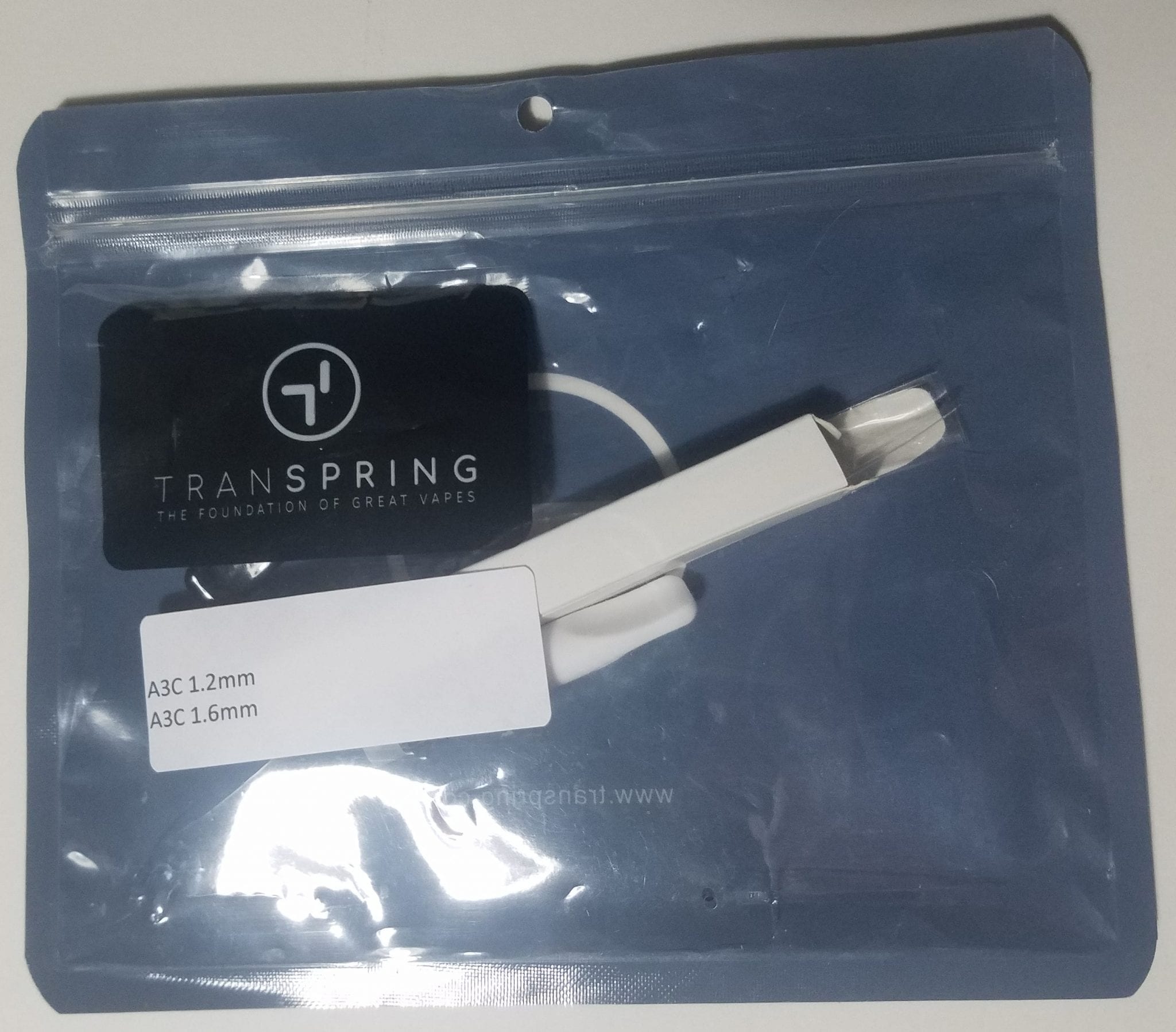 Transpring vape pen offers both effortless use and ease of fill
The passive system on the Transpring pen means you don't have to fumble for a button to take a hit, just inhale and it turns on the element and delivers good, thick hits consistently. The charges last quite a long time, usually about a week between charges with regular use in my experiences. The refillable that it comes with is very easy to fill, just unscrew the tops and slowly squeeze the oil in with a circular pattern around the central metal stem.
They are also very efficient, barely even leaving residue behind once it is emptied out. The hits are quite good right up to the end and it works equally well with their carts and others. So long as it has a through-hole to flip that draw switch, at least. Some designs like the Eden and NUG carts will not work with this.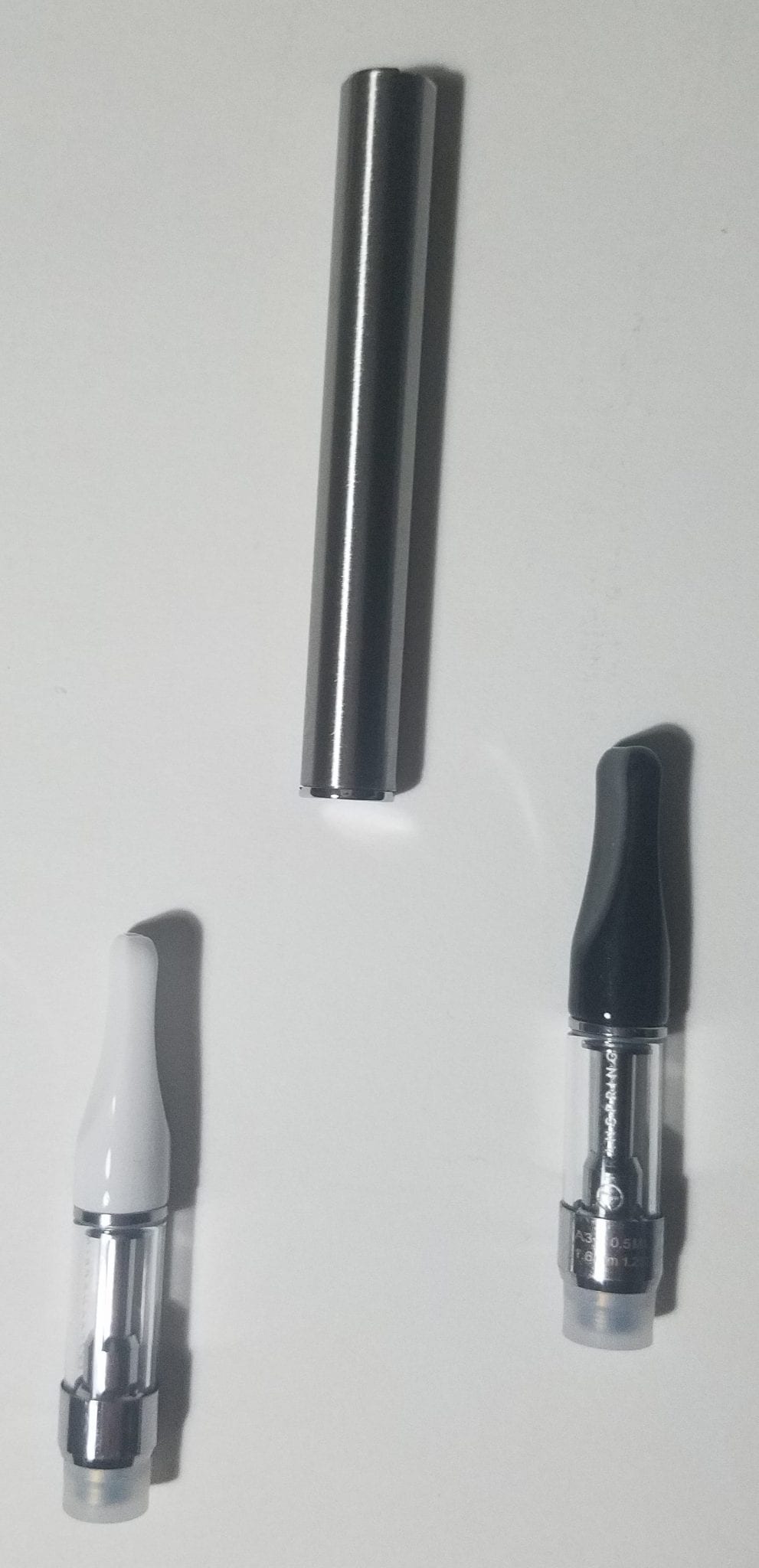 Uncompromising taste to the last drop
The heating used in the Transpring refillable cart does an excellent job of not burning the oil in the slightest. This allows you to enjoy every last bit of the oil you put in it, something always well appreciated. Down to the very last hit you can still savor the taste of your choice strain and not worry about those burnt elements that sometimes can creep in if the cart is prone to overheating. The draw is also very quick and the clouds it delivers are thick. It doesn't have a very high capacity so it isn't particularly well suited to long travel. That said it should last most people at least a good week or two if you fill both carts.

Transpring vape pen boasts durable design
The vape pen and cart designs offered by Transpring are robust and able to stand up to regular use. While not exactly something I would call rough and tumble, so long as you don't actively smash it the device stands up well to minor impacts and occasional drops. The glass on the cartridges feels well tempered and the rest of the cart body is metal.
This makes it very impact resistant. The vape battery is in stainless steel housing but everything fits together flush and feels very solid with no obvious moving parts if any. This also makes it particularly impact resistant. Make sure to be aware, it is still pen-shaped and can easily get snapped in two if you lean on it or sit on it.

Hard to ask for better at this price point
While being effective and sleek looking the Transpring kit is also on the low end of cost. This makes it difficult to argue with on any level, what small issues it has are easily overlooked at the low price point it is. If you want to pay out for better then you can, but the offering from Transpring's pen is solid and it's cheap enough for anyone's wallet.
Wrapping up our Transpring vape kit review…
The Transpring vape kit performs admirably on all fronts and gives very little to complain about. This is a vape kit that I can safely say I would recommend to anyone, whether new or experienced. It's very user-friendly and easy to use. It is compatible with most carts and you can easily refill it without having to perform any awkward maneuvers. It's even on the cheaper end, making it a solid recommendation for those on a tight budget but not wanting to compromise on quality.
If you would like to read more about Transpring you can do so on their website here. Want to purchase an LS1 yourself? You can do so here.