As Champagne to the French, as coffee is to Columbia, so is cannabis to the state of California. Not only is it a pioneering state in fully legalizing cannabis, but its history with the emerald leaf extends farther back. The first time Cannabis was cultivated in California for recreational purposes was in… wait for it… the California Gold Rush.
In between then and now, California also led the nation in prohibition of cannabis. First they added it to the poison list by amending the Poison Act of 1907, then after the federal government outlawed cannabis, California's own Hollywood film industry fed the Reefer Madness cinema wave of the 1930s.
But no matter what the legal climate, California cannabis was still cultivated across the state far and wide, and strains from California gained renown around the world. When regions like Humbolt weren't pushing their reputation as the marijuana Napa Valley, the California coastline was ports of call to Asia and the South Pacific, giving rise to the first few legendary strains such as Hindu Kush, Acapulco Gold, Panama Red, Maui Wowie and Thai Stick. Those genetics are all traceable to California's unique cultivation biome.
So we have to do our homework when we sample cannabis in the Golden State. This isn't your grandpa's old ditchweed patch out behind the hog pen. Our expert connoisseurs are smoking and puffing as fast as they can, in order to bring you this list.
The Best 10 Cannabis Flowers in California for 2021

We'll of course have to lead off with the usual disclaimer: We're not as big as the Cannabis Cup yet. We can never say we've tried everything (augh! Our lungs!), but we do stay on top of the circuit and cover the major brands. If you dear readers know of a flower cultivated in California that belongs on this list, feel free to suggest it in the comments or our forum and we'll add it to our review queue.
Cream of the Crop (Apples to Apples)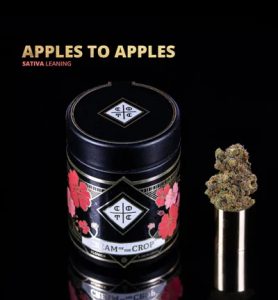 A Sativa-leaning strain with great energy and an uplifting effect, Apples to Apples is a hybrid of Sour Apple and Animal Cookies strains.
Grizzly Peak (Ube)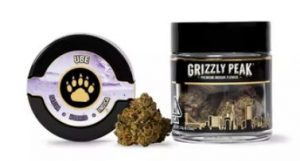 With a sweet taste and relaxing effects, Ube is a dark purple bud which is derived from the strains GDP, Animal Mintz BX1, and ICC5.
Maven Genetics (Purple Chai)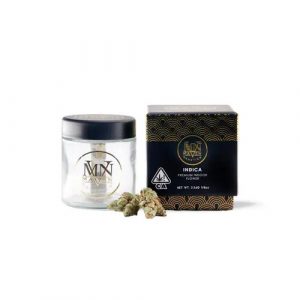 Named for its sweet and spicy taste which resembles chai, Purple Chai is a lucid strain bred from a cross between Dosilato and Triangle Kush.
Pearl Pharma (Dos Cherries)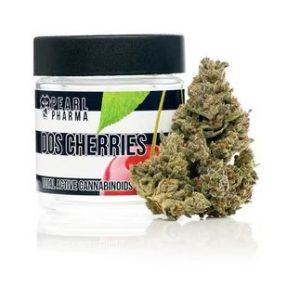 A top-shelf flower boasting sticky nugs, potent smoke, and a classic high, Dos Cherries is a blend of the strains Cherry Pie and Do-Si-Dos.
Russian Assassin Boyz (Bearlato)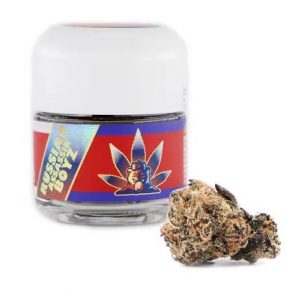 This adventurous strain has notes of pine and mint, and a deep body high effect, bred from Gelato and Honey Bear strains.
Source Cannabis (Lavender Sky)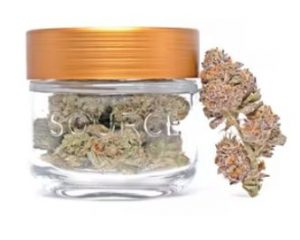 With a calming and euphoric effect over a tingly full-body high, this strain has the pedigree of Super Skunk, Big Skunk Korean, and Afghan Hawaiian.
Tyson Ranch (Vanilla Gelato)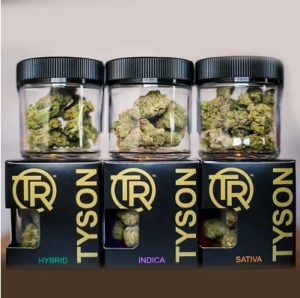 Vanilla Gelato is a calming hybrid strain with a relaxing body effect and a lucid head effect, derived from Gelato 333 and Blue Power.
Tedsbudz (Black Matcha Mochi)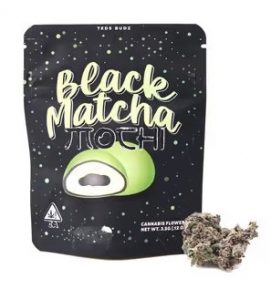 Black Matcha Mochi is a fruity and sweet floral strain derived from a cross of Sunset Sherbet and Thin Mint Girl Scout Cookies.
Utopia Cannabis (C Banana)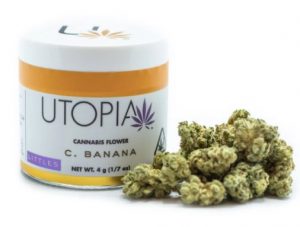 The signature strain of Utopia Cannabis, C. Banana has its namesake's taste and a potent high, bred from OG Kush and Banana.
Viola (Calabasas Kush)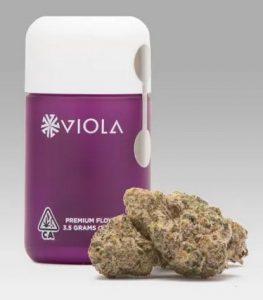 With a soothing effect great for treating body aches and pains, this woody strain is a blend of OG and Hindu Kush.
Cali Cannabis Flower : Are We Missing Any?
As always, we welcome feedback from readers. We are spoiled for choice in California and try to focus on the flower strains that generate the most buzz before we select for review. But if you California weed lovers have a recommendation of your own, we're open to suggestions for future lists here in the comments or in our kushy forum.