Editors note: This is a guest post, and does not reflect general staff opinion.
We're in one of the most exciting times in history when it comes to the cannabis and medical marijuana industry. It feels like there's always new discussions about the growing legalities of marijuana, exciting new cannabis or CBD products, and research into the properties of cannabinoids.
One of the biggest changes of the last few years has been the digitization of medical marijuana thanks to telehealth technology. This remote form of MMJ prescription allows people to get medical marijuana cards online rather than having to visit a doctor in person. This has been an important step forward in the accessibility of medical cannabis.
However, Covid has had a major impact in these changes.
A Quick Intro to Telehealth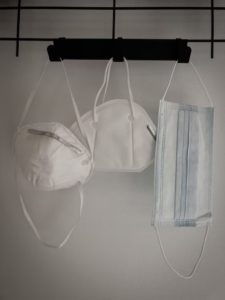 Telehealth has already been around for years at this point, but it wasn't until the start of the Covid-19 pandemic that remote healthcare really found its feet in American society.
Telehealth simply refers to getting medical care over the phone, using a video chat platform, such as Zoom or Skype. It allows patients to get basic medical care without having to take time out to physically visit the doctor's office. This is also an important step forward for individuals who can't go to the doctor as easily because of their medical condition.
This has been a natural partner to the medical marijuana industry. Both of these are non-traditional approaches to medicine that have fundamentally changed how we look at health care.
How Covid Changed Medical Cannabis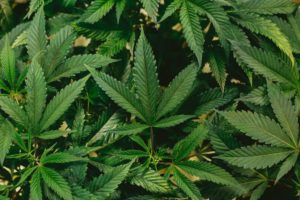 The Covid pandemic started just a few years after medical marijuana became legal in several states. It's important to look at how both of these historic events happened at a similar time.
One of the biggest effects of the Covid pandemic is social distancing, isolation, and lockdowns. This made it more difficult than ever before to visit a traditional doctor located in a physical office.
Telemedicine stepped in to give people a new way to get the healthcare they were looking for. This covered basic checkups as well as getting prescriptions refilled.
Because of the complicated legal state of cannabis however, telemedicine took a while to fully get on board with the MMJ field. However, the growing legal acceptance of cannabis and wider support for medical marijuana means you can now get a medical marijuana card using telemedicine.
Telemedicine Increases Access
One of the biggest benefits of telemedicine is that it increases access to healthcare.
Telemedicine appointments are often more affordable than visiting a physical doctor's office. This makes them much easier to access for individuals who don't have the cash, or the time, or resources to head to their local doctor.
Because some states have a limited number of physicians licensed to provide MMJ recommendations, telemedicine enables patients to access these limited doctors more easily and conveniently.
Removing Barriers
Despite the growing acceptance of medical and even recreational cannabis, many employees are hesitant to let their employers know they have an MMJ prescription. Telehealth allows working people to be more discreet with their MMJ recommendations and prescriptions, enhancing patient privacy and removing anxiety.
This is also important when we consider medical cannabis. There's still a lot of cultural stigma against cannabis even as a medical treatment. Telehealth gives individuals a discreet way to get a medical marijuana card.
What's Next for Telehealth and Cannabis?
This is an exciting time for medical marijuana. It's increasingly legal, the potential benefits seem to be very positive, and the risks seem to be low and very manageable.
They're still major hurdles in the way, such as the fact that marijuana is still illegal on a federal level. Even though that's likely to change, it is creating problems for people who need medical marijuana for their health care.
As telehealth and medical cannabis becomes more common, we're going to have to face new questions when it comes to these important issues. One of the biggest issues could be that the legal recreational market gets more support than the new medical market.
There's already debate about whether or not it's worth it to get a medical marijuana card vs just purchasing recreationally.
These issues are complicated, but we're going to need to face them as the healthcare and cannabis environment continues to evolve.
Wrapping Up Telehealth and Cannabis During Covid
Covid caused a major rise in telehealth as a service and an industry. We can now visit our doctors by simply sending them a message or setting up a video chat.
This has directly connected with the legal cannabis market. You can go get your medical marijuana card quickly and online.
If you're looking to stay up-to-date on the latest in cannabis culture, health care, and news, check out our other articles to see what's going on in the world of weed.
Editor's note again: Readers, you may share your thoughts on telemedicine, medical cannabis prescriptions, and related matters here in the comments or in our forum.