REVIEW OVERVIEW

SUMMARY
This Smilyn disposable is advertised as a Euphoric Blend.  Smilyn claims that it will accelerate your mind with this exclusive blend of Delta 8, Delta 9, THC-P, THC-B, and CBD-P. The strain is a Sativa Island Haze.
Pros:
Lightweight
Sleek design
Easy to use
Hits well
Cons:
Recommendations: None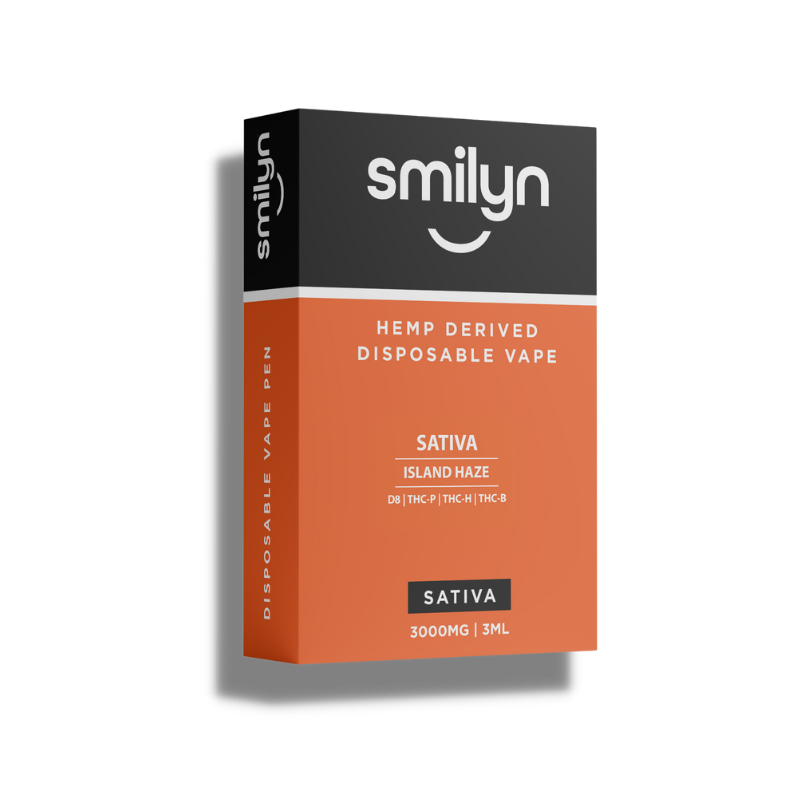 The Island Haze disposable is perfect for clumsy smokers
I tried the Smilyn disposable vape in the Sativa strain, Island Haze. Even with semi-clogged sinuses thanks to seasonal allergies I was still able to smell the sweet, fruity aroma of this peppy strain.
The smell itself is pretty euphoric! It smells like a super refreshing cocktail in the middle of the summer.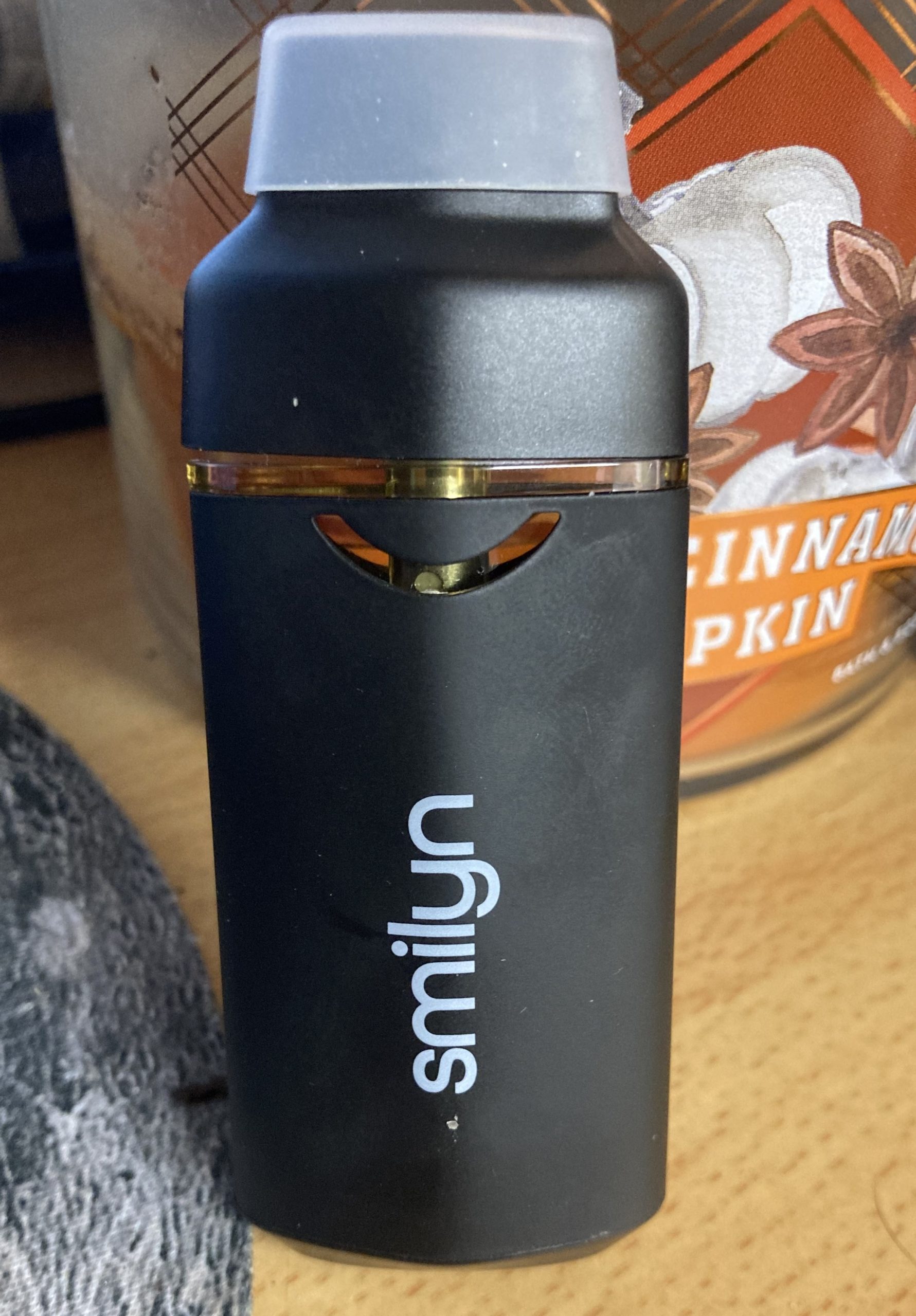 Impressive, high-quality hardware for a disposable
The disposable vape is a really sleek, pod-style piece of hardware. It's got a matte grip, so you don't need to worry about dropping it. It also fits perfectly in your palm for full coverage if you're trying to have lowkey smoke. 
I have pretty small hands that are about the size of a toddler's. However, the Smilyn disposable fits perfectly for a quick undercover public puff.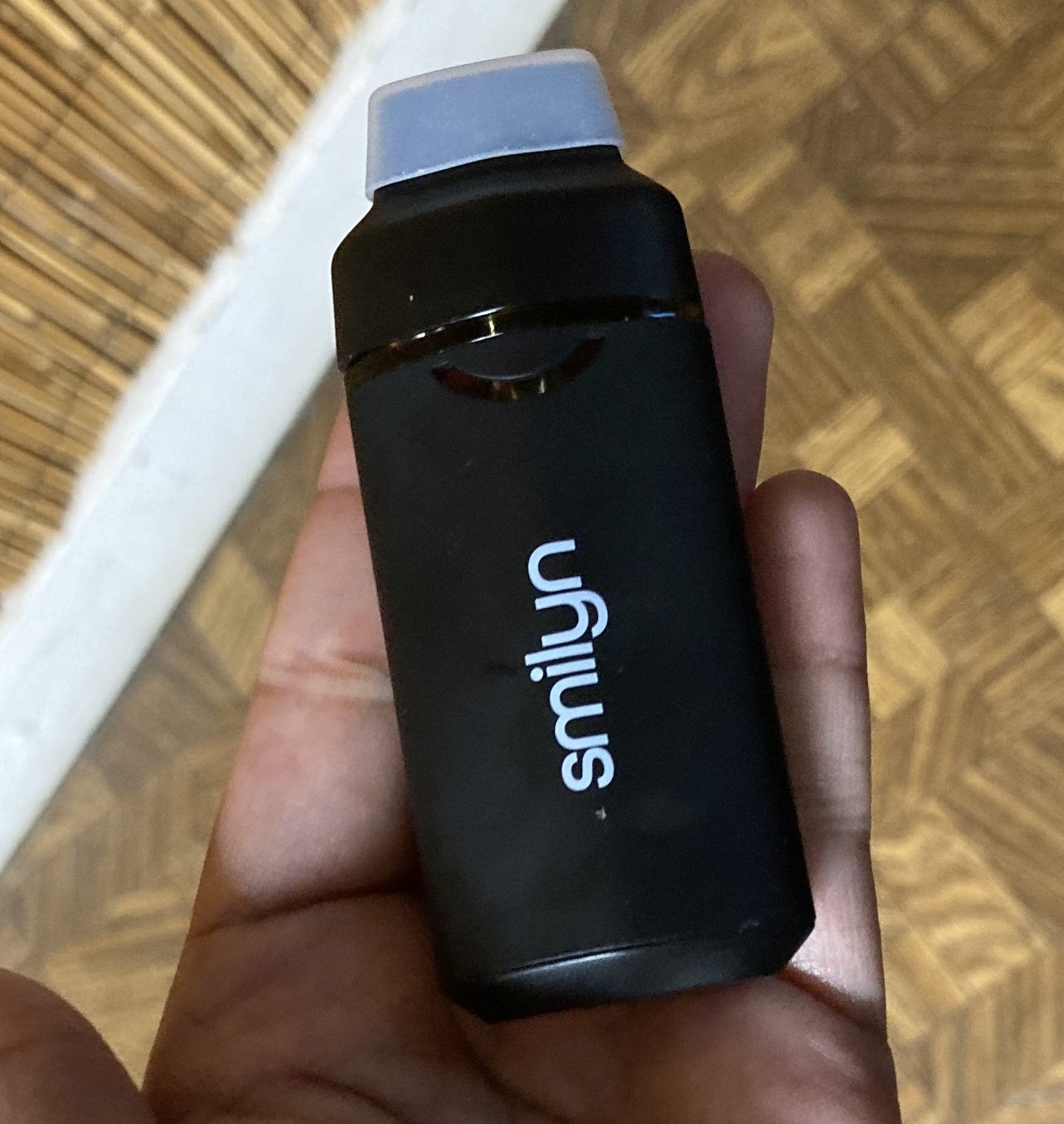 The vape will last you a bit, just don't go puff crazy
Now, let's get into the nitty-gritty of what exactly you're vaping. The Smilyn disposable vape is comprised of D8, THC-P, THC-H, and THC-B. The pod is full of 3ml of the oil and should last a fair amount of time if you don't take huge rips all day. 
I felt an uplifting, energetic feeling that was heavy with euphoria after taking six puffs. The high kicks in pretty fast, so don't go too crazy. My only issue was I couldn't find the exact potency of the vape anywhere. This is something that should be easily found on the packaging. 
The disposable vape will run you $69.99, which is definitely on the steep side, but it is really high-quality stuff.
I had to add the Smilyn to my favorite disposables. The great flavor, high potency, and hardware convenience make it an A1 choice for people who to take outdoors. This piece is a must-have summer staple for some fun in the sun. 
You can find out more about Smilyn products here.
Have you tried these disposables? Let us know in the comments or on our forum.