REVIEW OVERVIEW

SUMMARY
Could there be a more storied brand than Stiiizy? Over the years, we've kept close tabs on the brand through its pioneering days as the leader in cannabis pod vaping, and through their ups and downs. But the most ironic thing about Dab Connection's Stiiizy coverage is that yours truly hadn't tried a Stiiizy product yet.
And this time, I was wondering if that's what we're really doing. You see, this is StiiizyHemp, out of Tampa, Florida. I'm not clear whether this counts as a separate instance of the Stiiizy brand name, or it's a hemp company subsidiary. But with such bold and pronounced branding, it's certainly milking the Stiiizy brand for all its worth. With that note of intrigue, let's dive into this sampler pack they sent me.
View the full video review of the StiiizyHemp X-Blend sampler here.
Pros:
Solid presentation and packaging
Decent potency and effects
Everything fresh
Lab results available
Cons:
Artificial flavors completely overwhelmed the hemp
Big mystery about "X-Blend"
Recommendations: Tone down the flavoring and try again.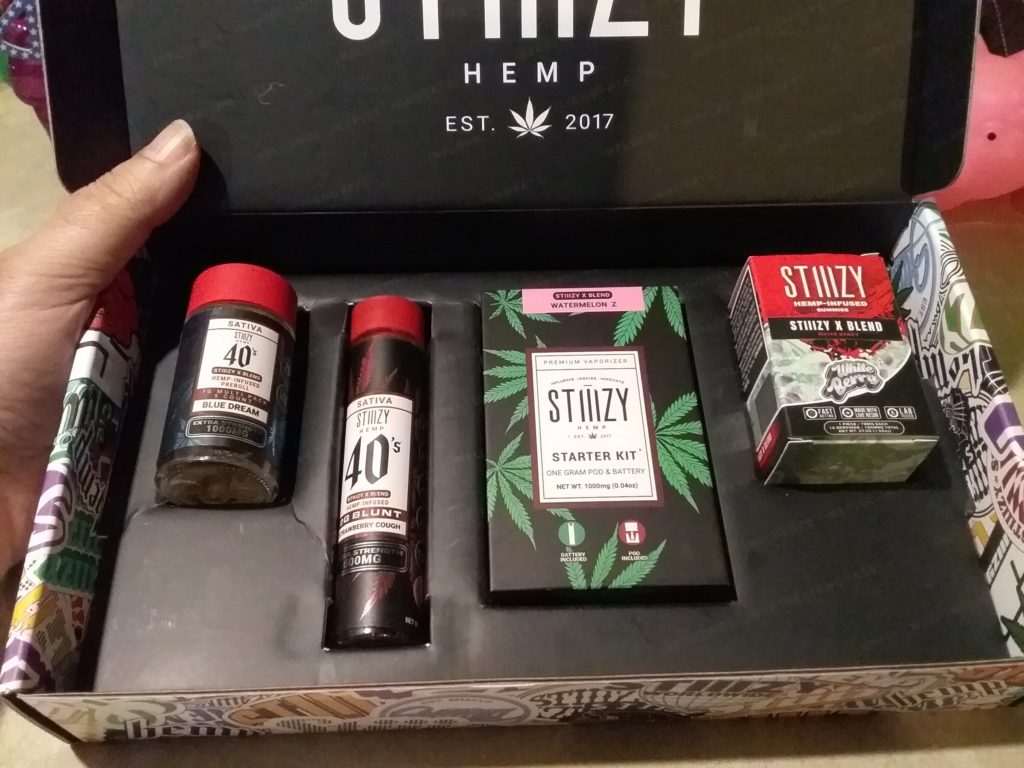 Stiiizy Hemp Uses "X-Blend" Alt-Cannabinoids
The box came with four products, which we'll weigh individually. They are, with the individual on-site prices:
X-Blend Starter Kit – A Stiiizy battery, charge cable, and Watermelon Z oil pod ($24.99)
X-Blend Prerolls – A jar of 5, Blue Dream flavor ($22.99)
X-Blend Blunt – Strawberry Cough flavor ($22.99)
X-Blend Gummies – 15x / jar, 75MG cannabinoids / gummy White Berry flavor ($19.99)
The box itself doesn't seem to be offered to the general public; I see these Stiiizy Hemp boxes going out to other reviews so I can guess this is a sampler just for us.
Stiizy Hemp's own site bills their X-Blend of cannabinoids as "our methodically sensational blend of chosen cannabinoids that packs an 'X'tra punch." Meanwhile the smoke-ables are devoid of other information, but a browse of their on-site tests reveals that the mystery "X-Blend" is mostly… delta 8! Yes, even before I looked that up, I was commenting in the video that their products felt like delta 8 + a few random altcans.
But the gummies are also labeled saying "THC-P, THC-O, and HHC." So maybe there's supposed to be variations of the "X-Blend" out there. Honestly, this whole box is a wild ride of ups and downs.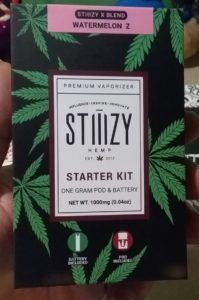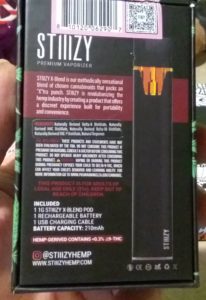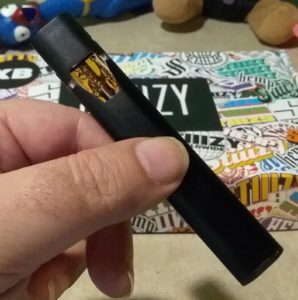 X-Blend Starter Kit – Fair Stiiizy Intro
The X-Blend Starter Kit (I looked up the labs and it still says mostly delta 8) comes with a Stiiizy oilpen style battery, a charge cable, and an oil pod. Given that the flavors of the flower products overpowered me, I was relieved to encounter a relatively light flavor like Watermelon Z. The pod works fine, the taste is tolerable, and the effects are decent. The potency really doesn't seem that high and the buzz wears off in a relatively short time, but that's me with oilpens in general. Passing grade.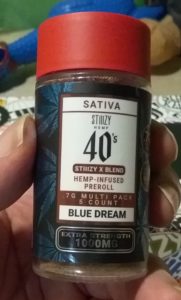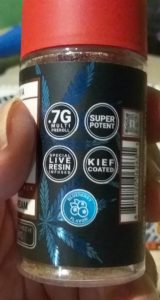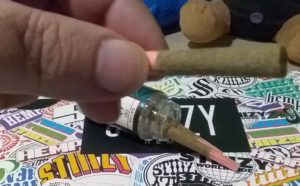 X-Blend Prerolls – Flavoring Too Strong
I like a good flavored hemp preroll as much as the next fan, and these, at five to a jar, are fresh and well-rolled. The only issue was the flavor filter on the end, doused with what I assume must be a bottle of rose perfume. The first one I smoked was choking. The second one, I snipped off the filter and emptied the hemp into a bong and it was much smoother. I don't know who likes their prerolls with this level of intensity, but inside these botanically overloaded prerolls is some quality hemp yearning to breathe free.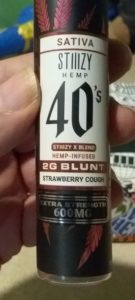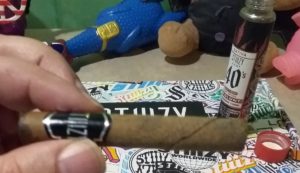 X-Blend Blunt – More Flavoring Issues
Here again we have what would be a perfectly serviceable blunt, Strawberry Cough. Yet they had to stick a plastic filter piece on the end with another huge dose of artificial flavoring agents. The hemp in this case was verily yearning to breath free, spilling out the end, so I encouraged that and packed some into the old bong again. So far this was a pretty contrived smoking session. The blunt's hemp was pretty much like the preroll hemp, rich and fresh, with detectable effects but not overwhelming potency.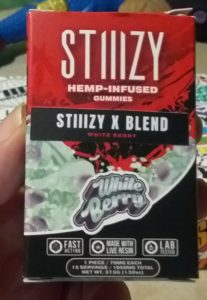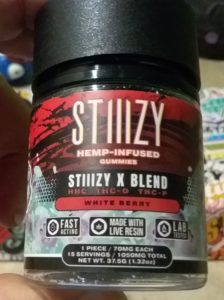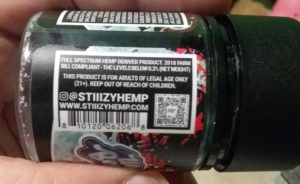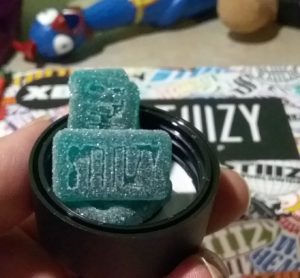 X-Blend Gummies – Well Done
Ironically, the one item in the box where you expect sweetened flavors was the ones presenting normally. The gummies, at some 70MG of cannabinoids, pack a fair potency. Two or three is a dose that gets me feeling something, albeit they tend to wear off a bit faster than I expect with edibles. However, the show-stopper for me was the embossed Stiiizy branding on each individual gummy.
Overall Stiiizy Hemp Has a Good Selection
The single issue I have is with the extreme heavy flavoring. This isn't just Stiiizy Hemp; there's a huge fashion out there in the cannabis industry for drowning every bud in heavy, overpowering candy flavors. One I am regrettably not on board with.
BUT – Given this appears to be the maiden launch of products for a new company, I can cut some slack. Everything was well-made, fresh, sealed, and tamper-proof. Everything had a potency I'd expect, but maybe could be a tad stronger. And the flavors were good, just way too saturated.
Readers, share your Stiiizy Hemp stories and especially – what is up with the crazy circus flavors in everything – in the comments here or in our forum. #LetWeedTasteLikeWeed.