REVIEW OVERVIEW

SUMMARY

Sugar and Kush is a CBD company that provides quality and amazing tasting products. Here, we review the flavor Cotton Candy, one of the most tasteful CBD oil I have ever tried.
Sugar and Kush is a CBD shop located in New Jersey. They sell various CBD products, primarily on their website. From multiple CBD oil flavors, to gummies, they even sell CBD cookies. This company has quality and one of the most tasteful CBD I have ever tried. Here we look more into Sugar and Kush's CBD tincture oil.
Sugar and Kush give a very easy and tasteful way to take CBD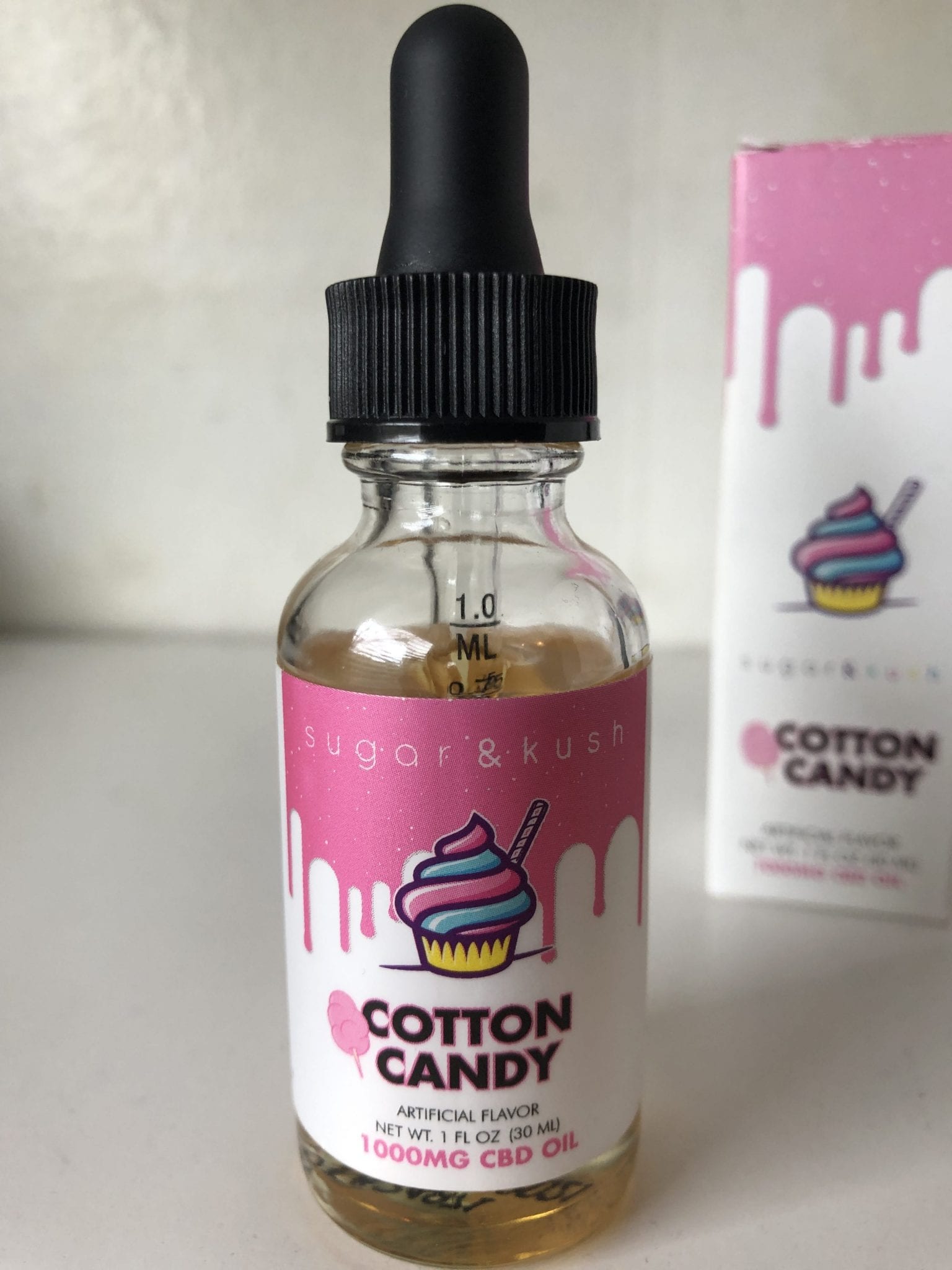 There are many ways to consume CBD and there are many different types of tinctures out in the market. These tinctures make it very easy and efficient to consume, all you have to do is put some underneath your tongue, wait up to 30-60 seconds and than swallow the oil. There are other efficient ways to take CBD, for instance the Elevate CBD strips which dissolve quickly into your tongue.
Regardless, CBD oil is known to be one of the most efficient ways to consume CBD in the market. Sugar and Kush contains no THC at all, has 1000 mg of oil and claims to be lab tested. What this brand prides themselves the most is the quality of their oil.
Sugar and Kush Cotton Candy has an amazing, sweet taste
The best thing about this company is that not only do they provide quality CBD, the oil is very tasty. Compared to other companies that I have tried, this particular flavor has to be the best tasting one I have yet to try. It does contain artificial flavors, but it doesn't taste too sweet or artificial one bit.
Furthermore, usually CBD tinctures give a strong oil flavor to it, making it unsatisfying for some people. But this flavor isn't strong one bit. Rather, it gives a nice and light sweet, cake like flavor. Personally it tasted more like cake than cotton candy to me, but regardless it still is great. It is also low on calories, so for those who have a sweet tooth and watch what they eat, you will enjoy this a lot.
Quick and straightforward to use, but doesn't always kick in as instant
With most CBD tinctures, it can take up to 20 minutes to take in effect. Because you place it under your tongue, this absorbs the oil the best and makes it more effective and efficient. But for some people, you won't even feel anything the first few times you take it. Instead you'll start feeling it weeks later, once you've built a routine of taking this daily.
Unlike Choose Your Emotions, those CBD strips did feel instant, giving effects seconds after you take it. Consuming this oil may be one of the most efficient ways to take it, but as mentioned earlier not everyone will get the effects as instant as others.
Overall, Sugar and Kush are well worth the experience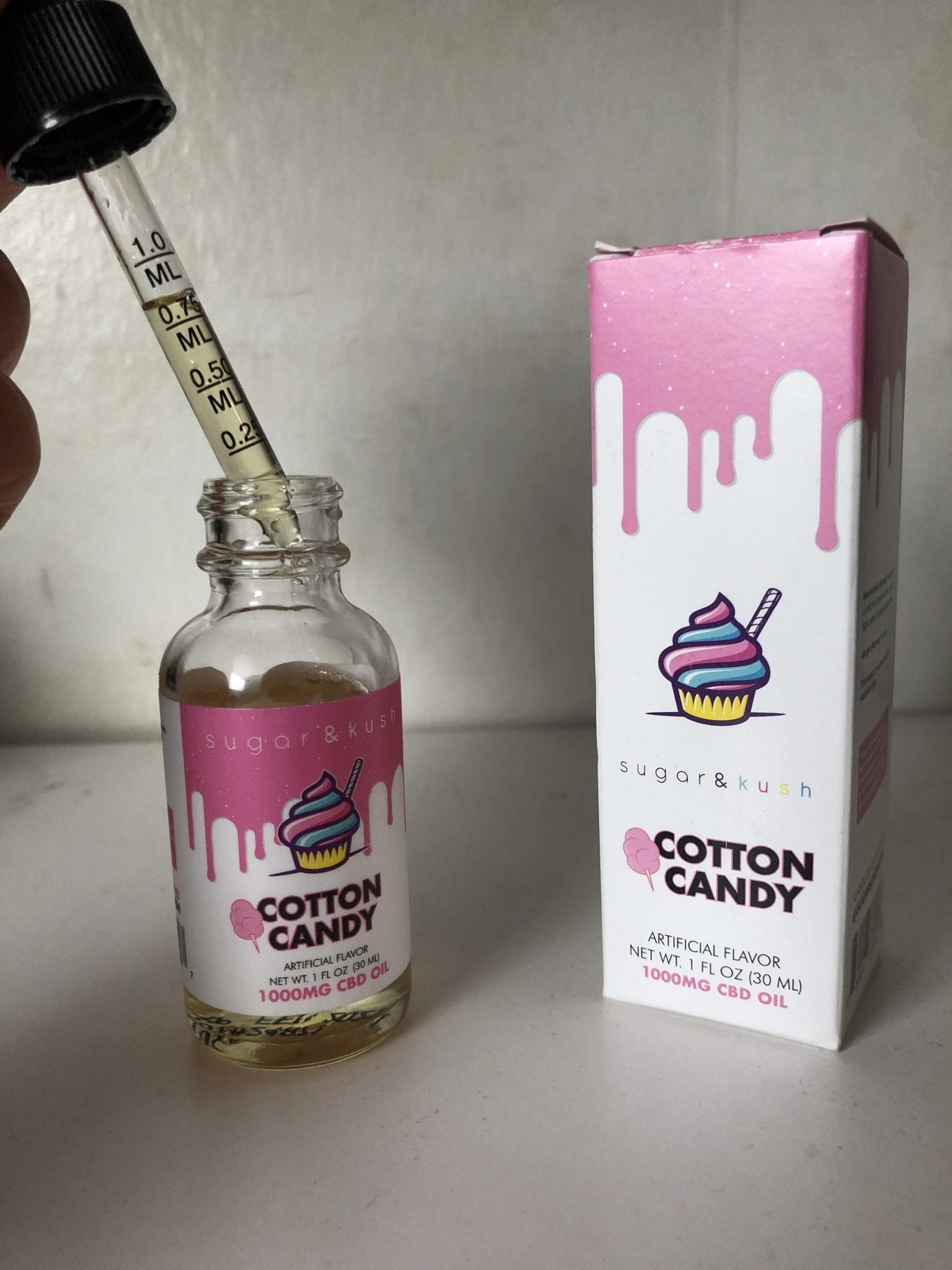 To sum up, Sugar and Kush Cotton Candy is definitely worth the oil. Apart from all the health benefits that CBD can provide, it just has such a sweet and satisfying taste to it. I have never tried any tincture as flavorful as this brand. The cost of this is $44.95 which is actually a really good price. Compared to other CBD oils, it can go up to $60 to even $100 for a bottle. If you've been needing something to help with anxiety, I highly recommend you try this CBD oil.
To learn more about them, you can find them on Instagram and Facebook. You can find more about their products and buy them here.