Breaking down the G Pen Gio vape pod was pretty hard. Below is a picture of the results of that breakdown.
UPDATE 7/10/2020: The Gio pod has been updated to a wickless ceramic heating core. We'll be updating this page with a new breakdown soon.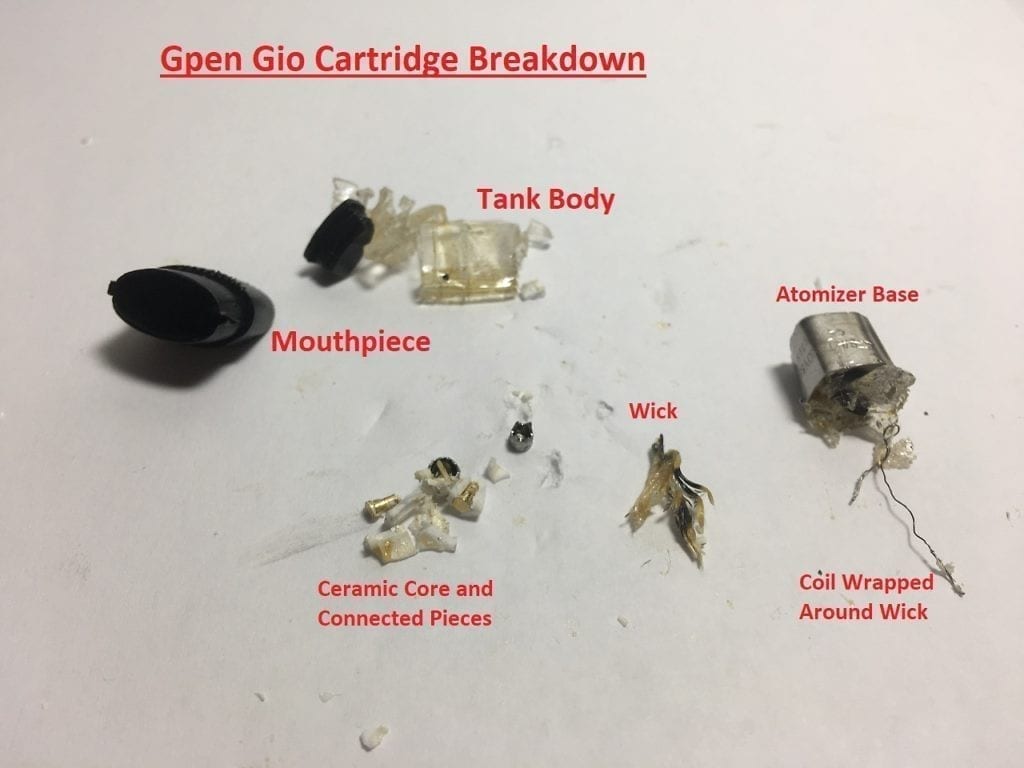 The breakdown of the G Pen Gio pod reveals it does have a ceramic core, but really you are hitting off a wire. This is some very old tech. The key to hitting the Gio properly is to not hit it too hard or you burn the wick like I did. Most people might be better off with a Stiiizy. See our full G Pen Gio review for more information.