REVIEW OVERVIEW

SUMMARY

The Resin8 carts are a great value, but we can't just get away from the fact that even at a more expensive per mg price, their Live Clear is one of the best in the world.
Cannavative is known for making high-quality cannabis products in Nevada and are available across the state. Their Resin8 carts are powerful, but I still prefer their Live Clear, as it's one of the best carts you can get anywhere.
Pros:
Strong
Efficient
Good Taste
Great Value
Cons:
Not as strong as Live Clear
Polycarbonate cartridge body
Recommendations: A little bit more uplifting feeling and glass cartridge bodies would be good additions.
Licensing Information: Cannavative Extracts LLC Cannavative Extracts LLC Active Rec Production RP043 Cannavative Extracts LLC Cannavative Extracts LLC Active Med Production P043
Check out our video review on Resin8 carts, or continue reading for the big text breakdown:
Resin8 carts are strong and use efficient hardware, but Cannavative's Live Clear is still thebest of the best
There's really no complaints on the Resin8 carts except for the body preference of glass over plastic. The taste is good, oil stays consistent until the end and it hits hard. The only real downside is if you are okay with getting less quantity but way more strength, I think the Live Clear Cannavative carts are the ones to get.
Live Clear carts are distillate, but they pack a punch. If you are about to go to the shop and looking at Cannavative, don't miss the Live Clear. It's a once-in-a-while type of find when it comes to pure strength and energetic effects.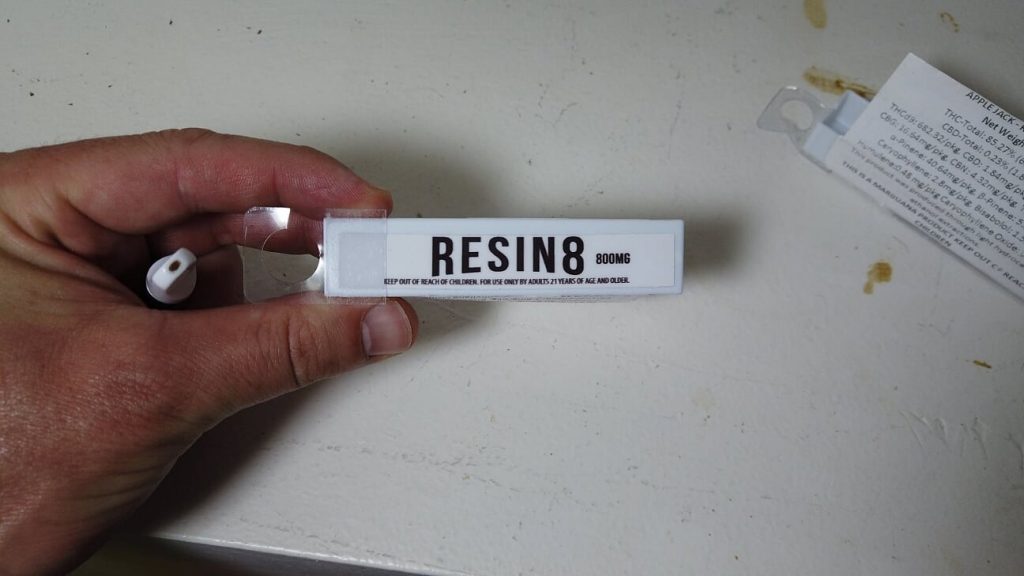 There's no lack of efficiency on the CCELL M6T, but it's hard to pop the top
Cannavative uses the CCELL TH2 glass body cart on the Live Clear, but the Resin8, appearing to be a more budget-friendly cart, uses the polycarbonate body M6t. Not a bad cart by any standard but we do prefer glass.
The other benefit of the TH2 is it screws off easily just in case their is a hardware failure (rare for CCELL), so you can dump the oil into another cart. It's hard to remove the M6T top the Resin8 uses because it's hard-pressed on. However, never had a Resin8 fail on me yet and I've had four so far.
Oil quality is great, stays consistent to the end
Over four of these cartridges, none of them changed color towards the end and I even have a partial one that has sat for over a month. Unlike the discoloration I saw on Brass Knuckles Napalm OG, Cannavative's Resin8 stays consistent until the last drop.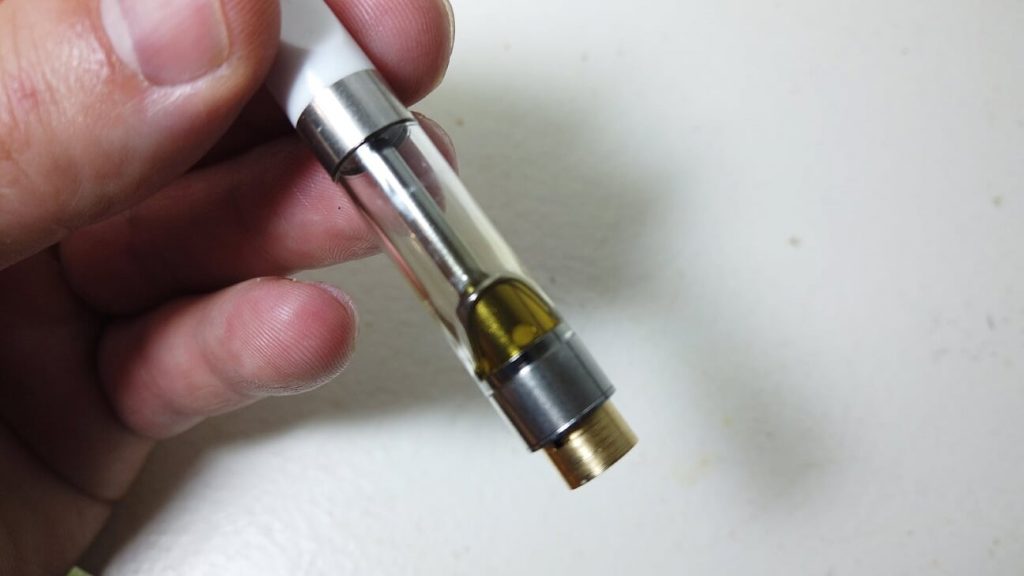 Strength is good, but Live Clear still beats it
Comparing Resin8 to Live Clear, strength is better on the Live Clear carts. It should be noted though the Live Clear distillate carts are some of the best anywhere, in any state, and probably the world. We're basically testing out carts for a living, and Cannavative is one of the brands we stock up on for our own use here at DabConnection when we are not reviewing others.
Resin8 is still strong though and I would put it in the top 20% of carts for strength. I also think we'll see this formula improve over time. Although more expensive per ml, comparing live resin to live resin, I do think Fuze's Live Resin is stronger.
Effects are a bit more on the sleepy side
Another reason I prefer the Live Clear is that it's a huge punch of motivating energy. I found the Resin8 carts to be a bit more sleepy. Hit it too much and you will get tired, but this is what many people are looking for anyway.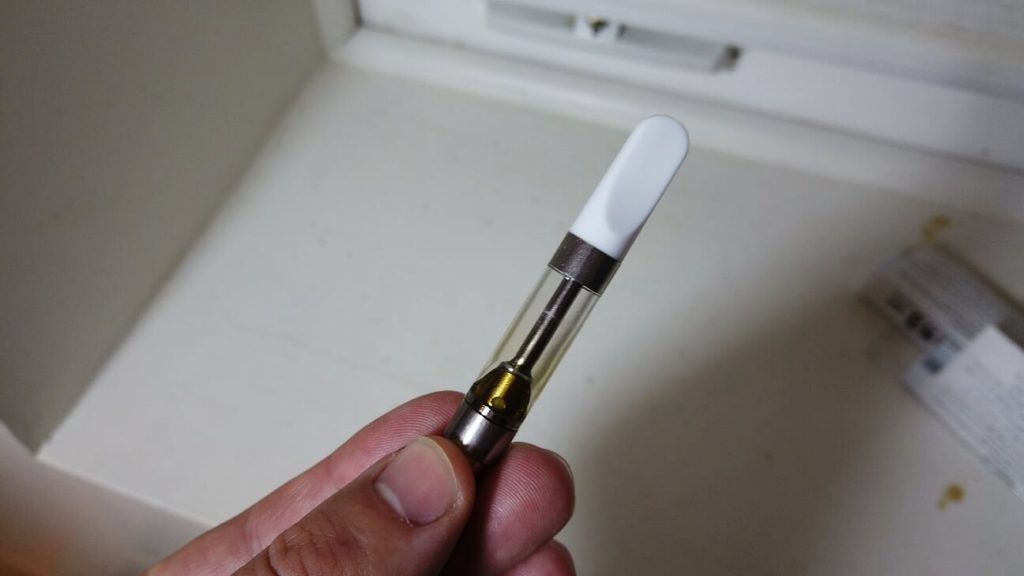 Taste is sweet and excellent on the Resin8 carts
The sweet taste of live resin is one of the reasons people like it, and there's no lack of that here. Taste is excellent all around on all the carts we got.
Oil vapes slow and lasts a lot of puffs
The Resin8 THC oil is very thick and lasts for a lot of puffs. No runniness like we see on Pure syringes from California.
Value is excellent at $40 for 800mg
In Nevada, manufacturers need to stay below 80% THC on carts that are 1 gram. So you will see a lot of off size carts in 1gram hardware, like the Resin8 at 800mg. Coming in at $40 at Tsaa Nesunkwa, it's quite a value for live resin. It's basically the same price as most 500mg carts with 60% more THC oil.
Concluding our Cannavative Resin8 review…
Overall, the Resin8 carts are a good product. Cannavative's other products just set the bar so high, we would pay more for less in their distillate form. This cart also proves live resin is not always better, especially when compared to Cannavative's world-class Live Clear.
Get more info at Cannavative's own site and at Tsaa Nesunkwa dispensary's menu. Readers, we're eager to hear your own experiences with Cannavative products on our kushy forums.