REVIEW OVERVIEW

SUMMARY

The Yocan Vane gives very efficient and tasteful hits. Offering a good value at $60, this dry herb vaporizer gives you the most of your bud but doesn't provide as potent hits.
Here we review the Yocan Vane portable dry herb vaporizer, a new line they've introduced to the market. Being on a more budget-friendly side, this vaporizer may provide tasteful and efficient hits, but doesn't feel as potent. Furthermore, here we talk about its convenience, value, and if it's worth its price.
Here at DabConnection, we're always doing unbiased reviews on products so you get the most for your money.
Pros:
Smooth and easy hits
Fairly efficient
Heats up quickly (within 30 seconds)
Cons:
The heating chamber doesn't detach
OLED lights on the control panel aren't as bright
Easy to overpack, resulting in clogging
Recommendations: Allow the heating chamber to detach for optimal cleaning and usage.
The Yocan Vane gives smooth and clean hits, not the strongest vapor but affordable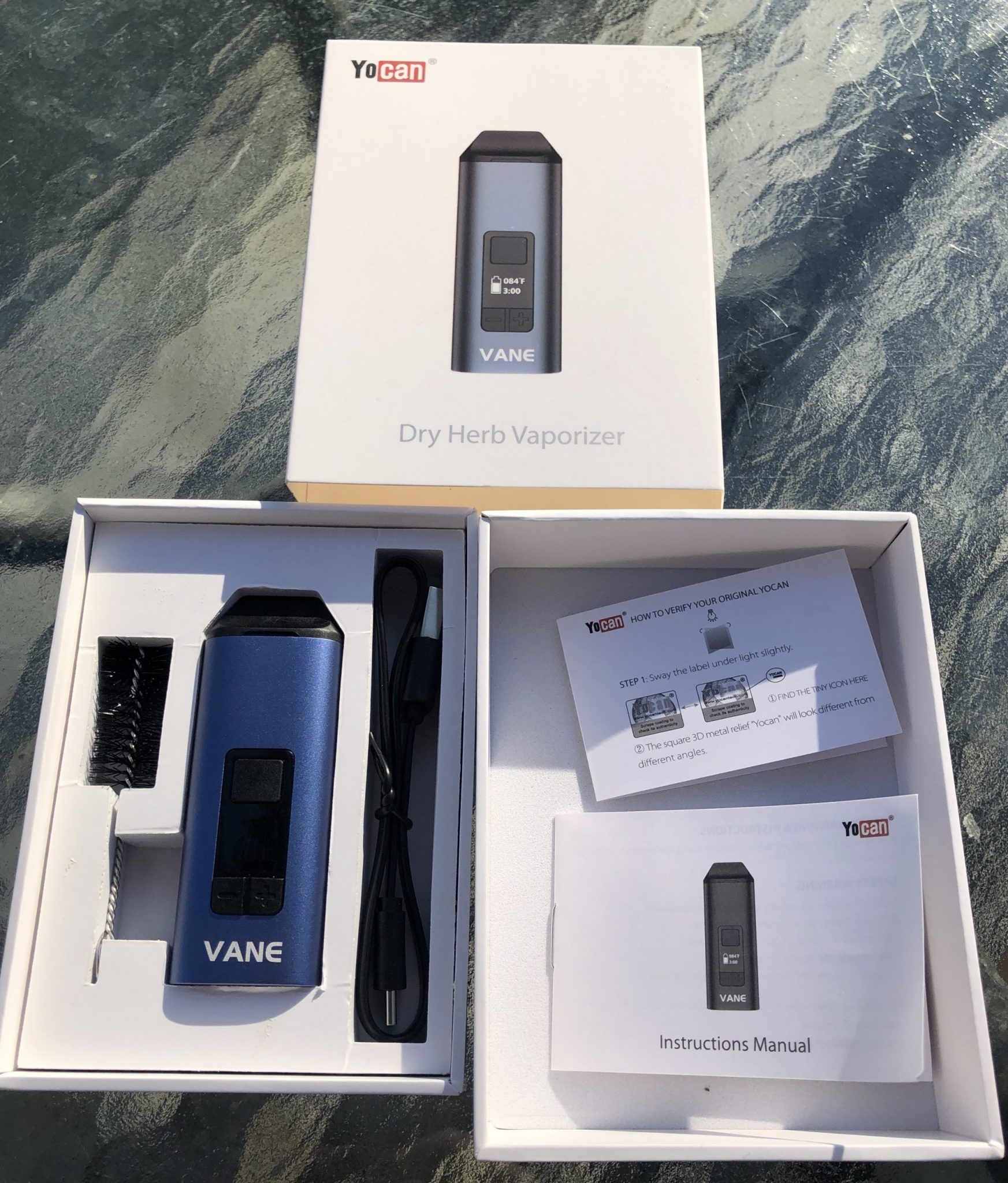 To begin with, the great thing about this dry herb vaporizer is its price, being at $59.99. Thit is the price range where you will find the most affordable vaporizers with decent quality. Most quality dry herb vapes go over $100, providing stronger and more potent hits.
With that being said, the Yocan Vane does provide smooth hits and decent vapor. Very clean and tasteful hits, but not the strongest vapor compared to other higher priced and quality vaporizers. It still does give a nice high and can be very efficient, but the hits didn't feel as strong. Being more suitable for those looking for more of a portable and convenient device.
Decent built structure and simple design made for convenience and portability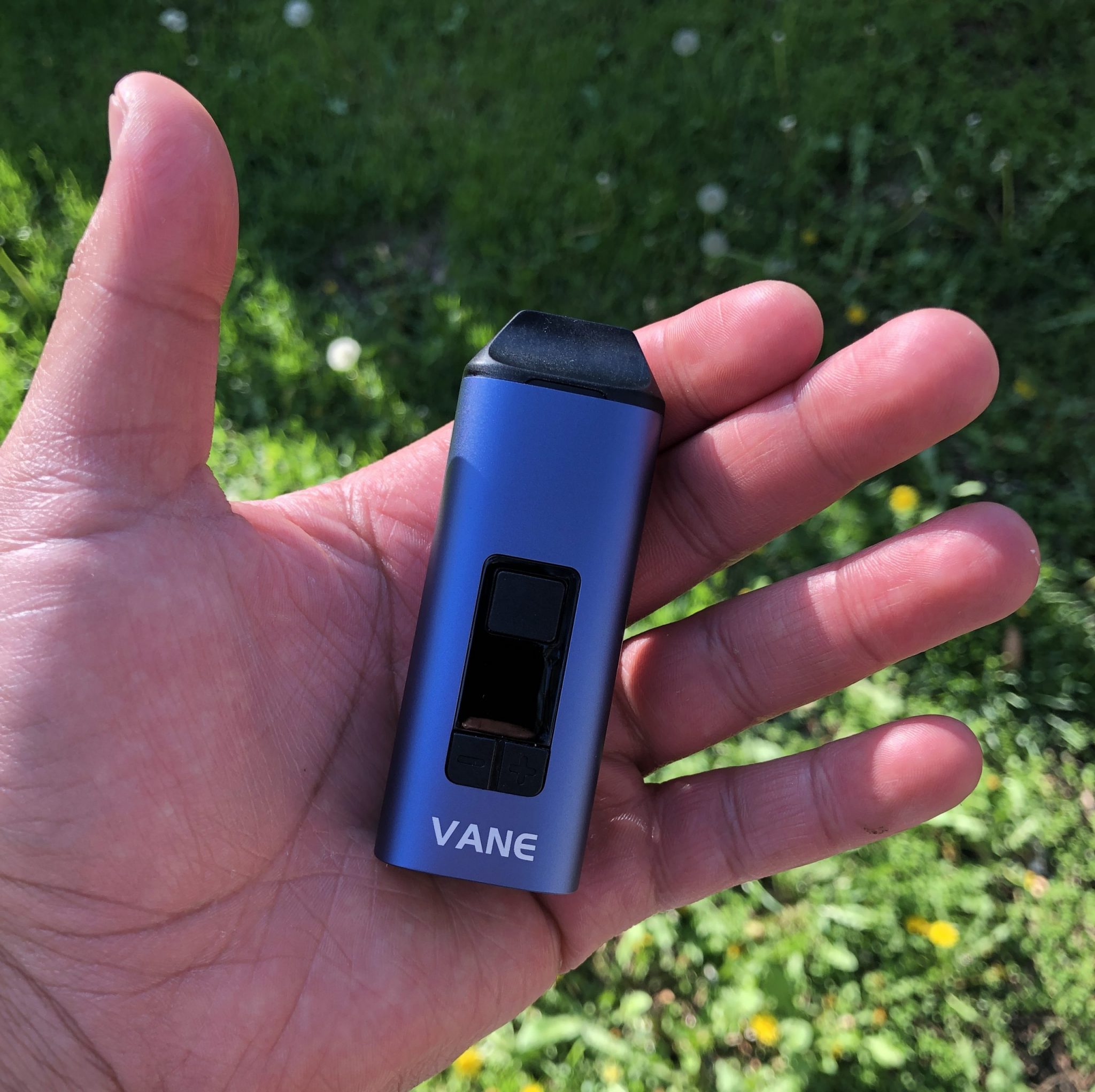 Unlike most vaporizers out, the Yocan Vane is a compact-built device, allowing you to take anywhere, anytime. Furthermore, this vaporizer fits easily and comfortably in your palms. This vaporizer can be convenient if you're in a rush and want to smoke herb quickly and efficiently. 
It should noted that the OLED display lights aren't as bright when outside in the sun. This can be frustrating when turning on or using this device while out in bright sunlight. Hopefully, they will fix this minor problem quickly.
Simple to use, heats up quickly and auto-heats
This device is simple to use after getting the hang of it. Simply press 5 times to turn on/off, and hold for about 3 seconds to start vaporizing. From there, it will heat up and vaporizer your flower for a duration of 3-5 minutes (your preference). From there, you just start vaping, and afterward, the device will automatically shut off.
What's nice about this vaporizer is that it only takes 30 seconds to heat up. Also, it gives you the option to change temperature control from, 200°F-480°F(93°C-249°C).  This is a fairly wide range of temperature settings compared to many vaporizers out there. Allowing for either more flavorful hits, or stronger hits.
The Yocan Vane comes with a detachable ceramic filter and magnetic mouthpiece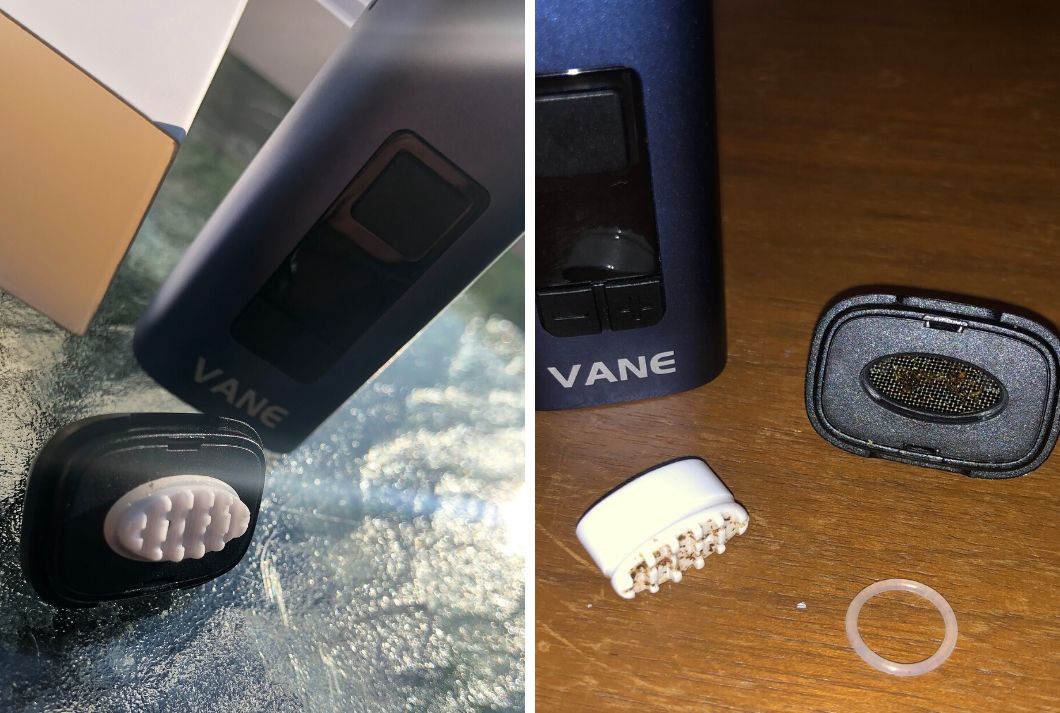 The mouthpiece has a nice and smooth feel to it. Its magnetic feature does grip nicely onto it and allows for quick and easy packing. The thing about magnetic mouthpieces, in my experience, is that more often than not it opens up frequently and easily. This can be in the middle of hitting it or when in your pocket, which can be frustrating. But with the Yocan Vane, I haven't had that problem as much, but it's something to consider.
Moreover, the mouthpiece comes with a detachable ceramic filter with a net inside the mouthpiece itself. This helps prevent clogging and getting your herb onto your lips. It does give a decent airflow, and because it detaches this makes cleaning easy.
Easy to overpack, resulting in clogging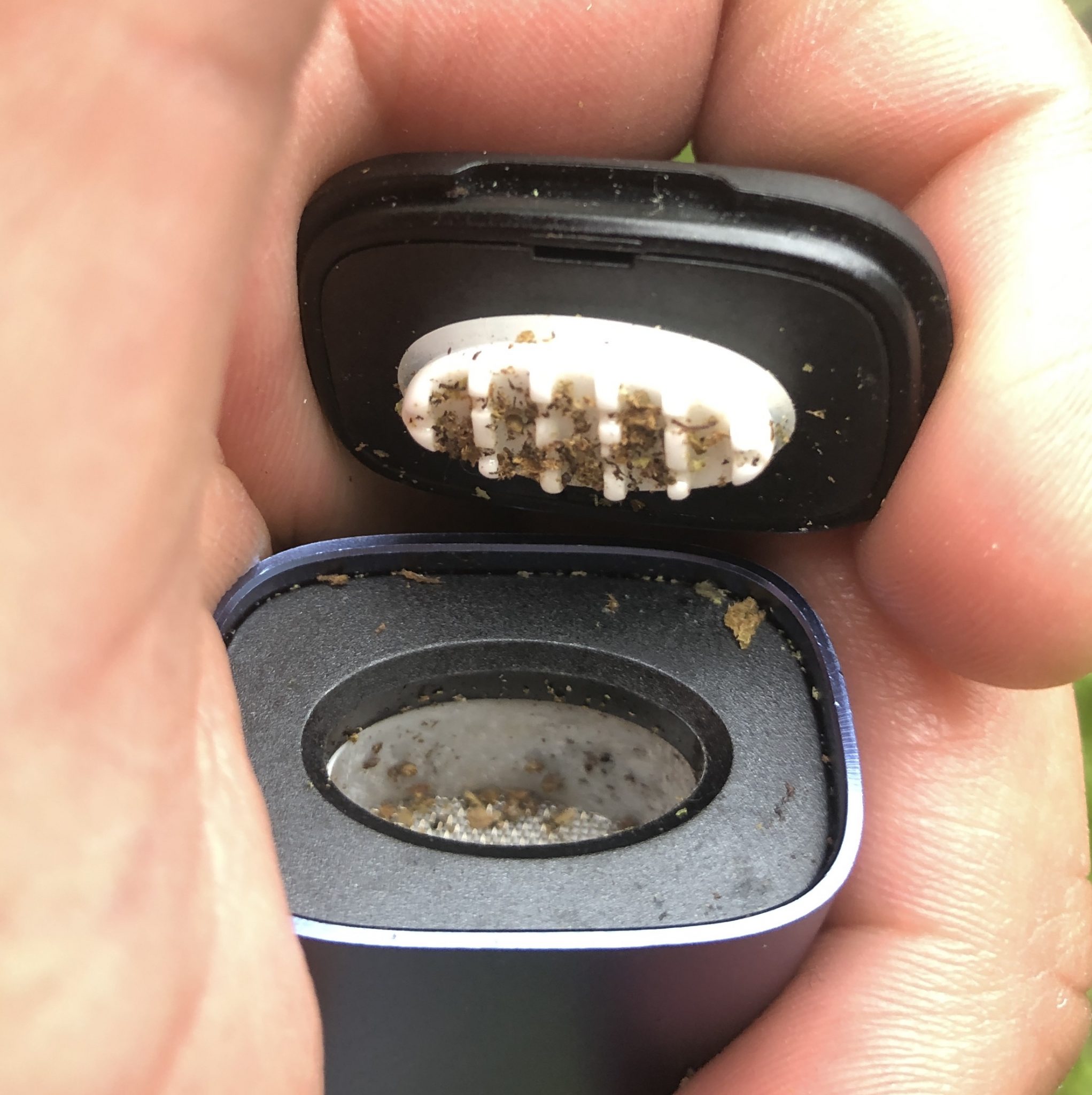 After using it a while, I noticed that I would overpack this vaporizer easily and unintentionally. I realized because after freshly packing it, I would go hit it and wouldn't get much vapor out of it. Even at a high temperature, but then I noticed that it is slightly clogged. Occasionally, if you pack this vaporizer too much, your herb will stick underneath the filter. Covering the airflow holes, this can prevent you from getting the full experience of the Yocan Vane. It may be difficult to tell if you overpack it at first, but you get used to it with time.
Convection ceramic heating chamber gives decent strength and nice pack, not the thickest vapor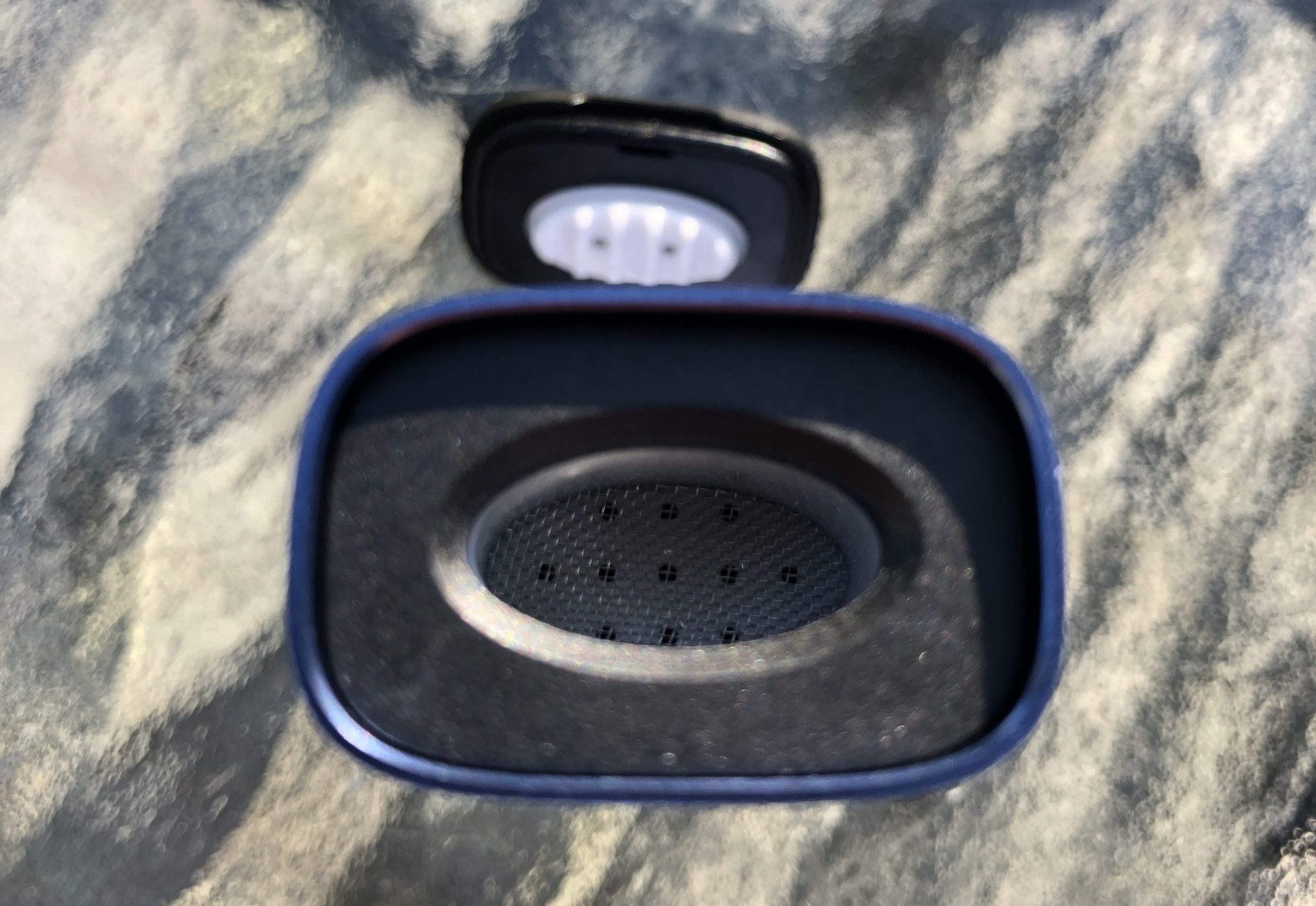 For a relevantly small vaporizer, it does give a nice and spacious pack to it. Giving you the option for either smooth and tasteful hits, or stronger hits and stronger vapor. What makes the Yocan Vane different from typical vaporizers in this price range is their form of convection heating. This ceramic chamber heats up with hot air instead of heat, preventing you from burning and charring your herbs. 
Although it does go up to 480°F and gives decent vapor, hitting it didn't feel as potent as it should be for that temperature. It does heat up quickly and to the temperature desired, if anything cranking it up will even get the mouthpiece slightly hot. Also, it does give decent strength, but hits didn't feel as potent as I hoped it to be. 
Heating chamber vapes efficiently, helping conserve your flower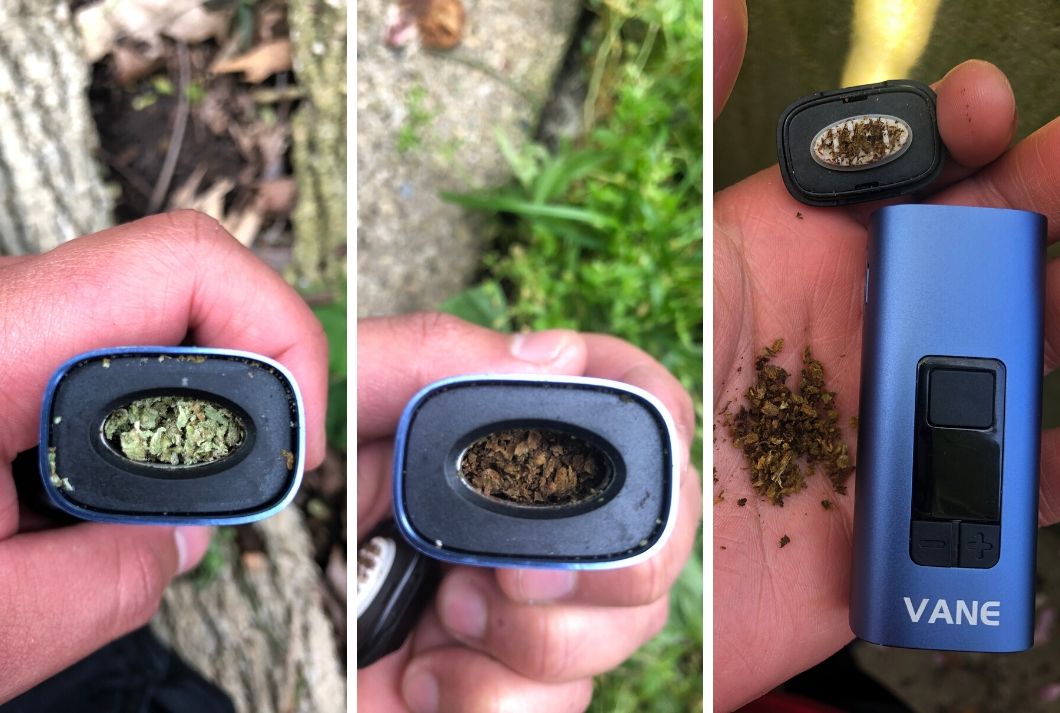 As mentioned earlier, the convection chamber heats for the purpose of vaping your bud more efficiently. Not burning down your flower entirely and not leaving it in ashes, rather leaving it brown, as shown above. 
The great thing about this device is if you really can conserve your bud with just a single pack. When vaping at mid-low temp, you can use that same pack for a second session and still get decent hits. This can be great when wanting to conserve your cannabis.
Yocan Vane gives you all the taste of your herb
Giving you precise temperature control, low temperatures gives you the most flavor of your cannabis with the Vane. Even at high temperatures, you can still taste most flavor of the particular strain you're smoking. But setting it at low temperatures allows for the most extraction of the terpenes in your cannabis.
Decent battery life, but can go fast after consistent uses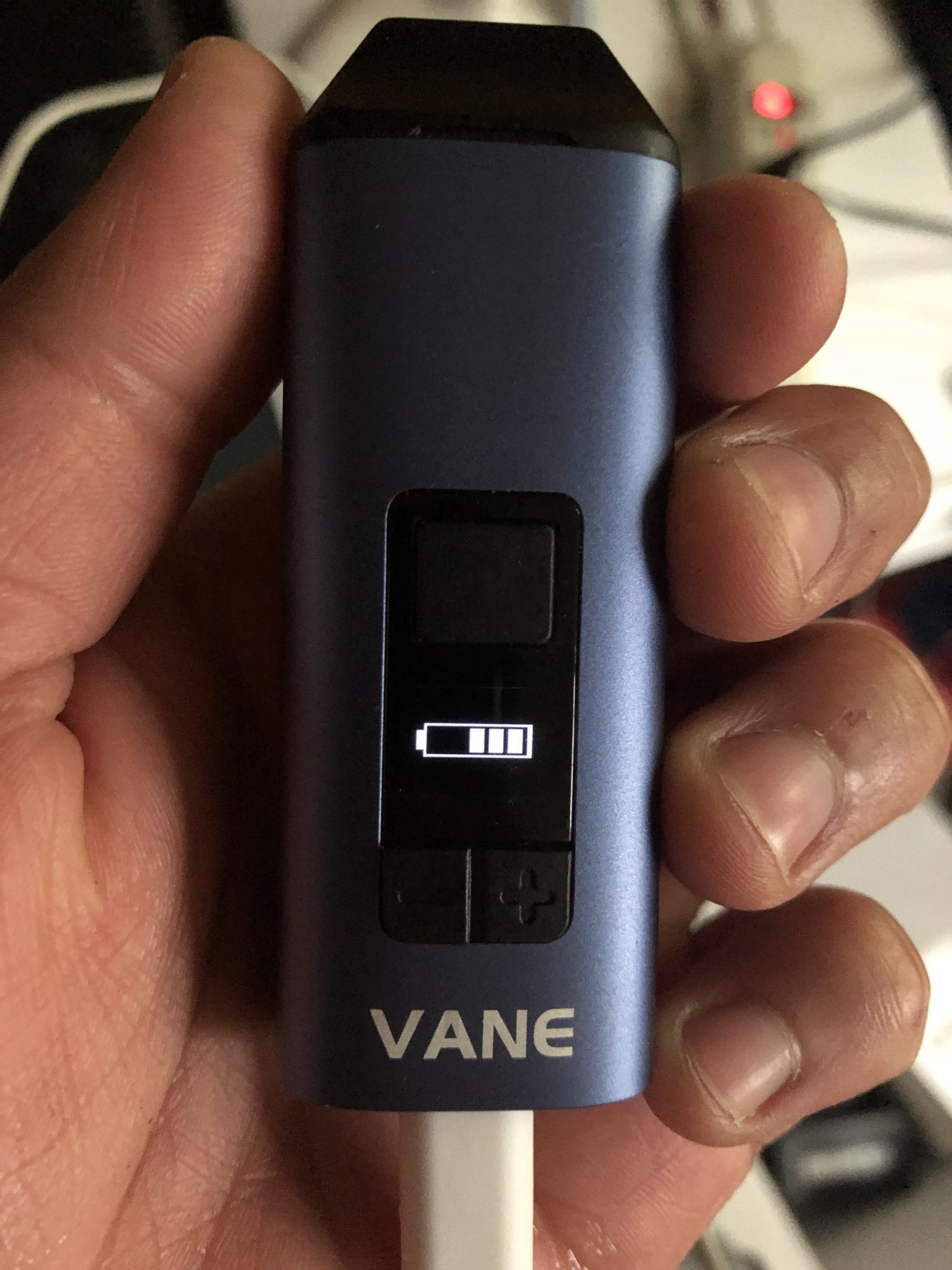 The fact that this vaporizer stays on for 3-5 minutes after a single session, the battery may waste quicker than expected. Not to say the battery doesn't last that long, but if you do use it many times throughout the day, it can go out quickly. Not only that but it may take a few hours to charge fully.
Concluding the Yocan Vane review
Overall, the Yocan Vane does give a nice performance and has a decent build quality. This vaporizer can be very efficient and does give a decent high. It may not be the strongest or provide massive vapor, but at its price at $60 it's a good deal. Also, you can pay in multiple payments with Yocan, rather than pay the whole thing upfront.
Being a compact-size device, this is more for those cannabis enthusiasts seeking something simple, convenient, and portable. If you're looking for something more exotic vaporizer or one that gives stronger hits, I'd look for pricier options. But if you just want something inexpensive and convenient, this vaporizer can come to great use.
You can get the Yocan Vane here.