REVIEW OVERVIEW

SUMMARY

Overall the ABX Live cart is a good performer, but Heavy Hitters still has stronger live resin carts.
Here we review the new ABX Live cartridge. I've had this brand since 2018, I've had their collaborations with Emerald Cup Concentrates, which I thought were okay. However, ABX's Loud+Clear cartridges, which were only available in half-grams last year, were much better and stronger. ABX's Loud+Clear cartridges, which is distillate mixed with live resin terps, is now available in full grams.
I was able to purchase full grams of ABX Live resin cartridges at my delivery service and they are available in both half gram CCELL DART pods and full gram cartridges. These cartridges seem more like their Loud+Clear brand of cartridges. It has both live resin and distillate, which is clearly stated on the box, but it tastes more like live resin than distillate in the cartridge.
Pros:
Efficient CCELL hardware
More live resin taste than distillate
Strain-specific effects
Very affordable prices
Cons:
Oil has a slightly harsher taste than other recent live resin cartridges
Cart is not glass
Recommendations: I have found that the oil in the live resin cartridge tastes slightly harsher than usual. It would be nice if it had slightly more flavor and less harshness. More strains would be welcome.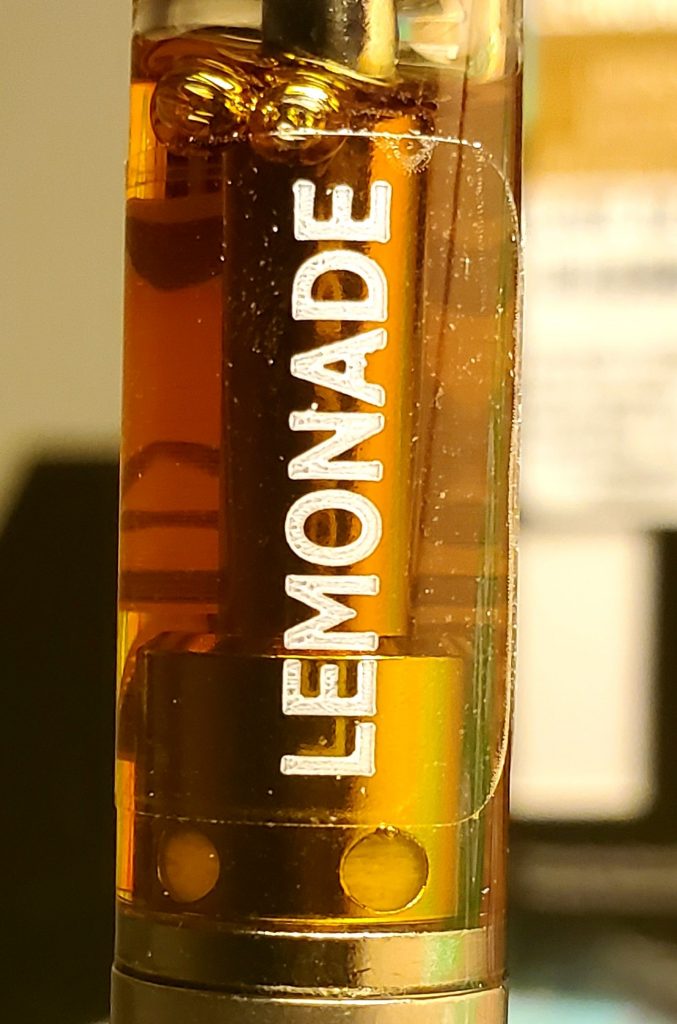 Initial thoughts on the ABX Live Resin cartridge
I picked up their Lemonade strain, which I believe is a cross between Lemon OG and Gorilla Haze. The THC is 78.3% and CBD is 0.4%. I've tried the ABX Live for a couple of days now. I can confirm that the effects stated on the box was true. You feel an uplifting, focused, and euphoric yet slightly relaxing high. Limonene is the most dominant terpene above myrcene and caryophyllene.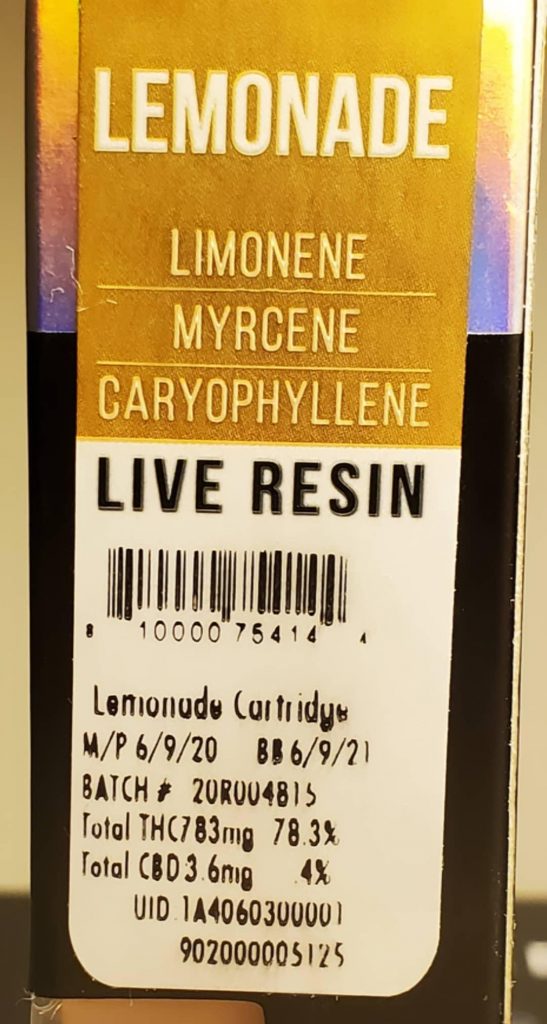 Build quality and design is an improvement with the strain names on the cartridges
The build quality and design have improved since 2018. Now they use efficient CCELL hardware, in which their oil burns at a relatively normal rate for a live resin cartridge. They have their logo for their company printed at the base of the cartridge. The name of the strain is also visible in white letters on the side of the cartridge.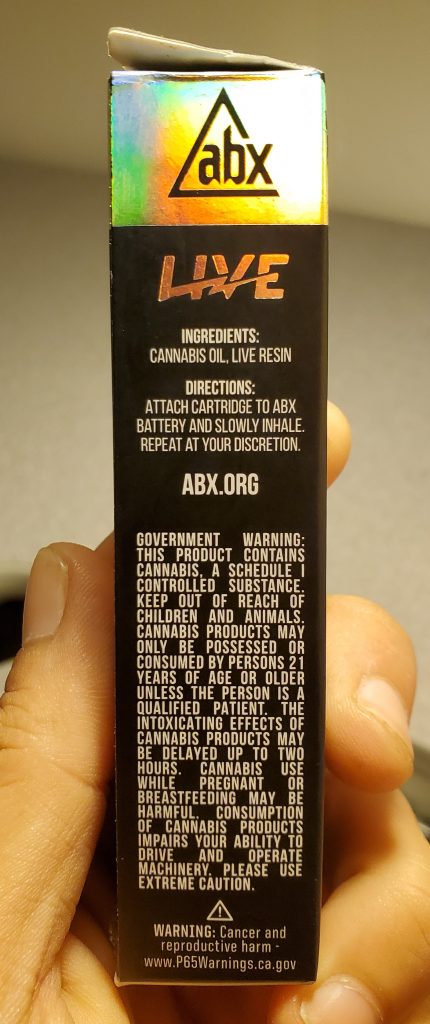 Oil quality is better than Lemonnade and Bloom Live Resin carts, but not as good as Heavy Hitters and Wox
The oil of the live resin looks dark and amber like Heavy Hitters, WOX, and URSA diamond sauce carts. I have found that the oil in the ABX Live resin cartridge burns at a relatively normal pace. But it's more advisable to use a low-temp battery or mod to conserve wax.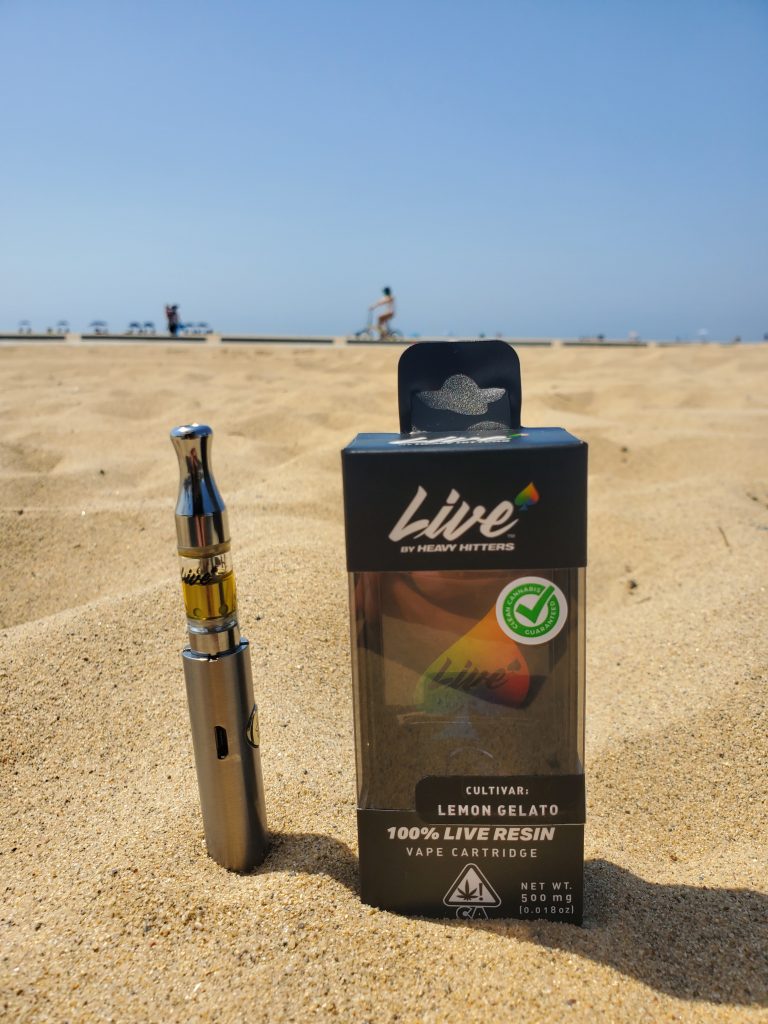 Stronger than Raw Garden, but similar strength to Bloom Live Resin and Heavy Hitters
The effects feels heavy and relieves a lot of my nerve pain. After using it I felt uplifted, focused, euphoric, and creative yet slightly relaxed. The taste itself was really floral, very earthy but sweet and tastes like a fresh bag of lemons. ABX Live was stronger than some of the most recent strains from Raw Garden. It was similar to Bloom Live Resin and Heavy Hitters in strength.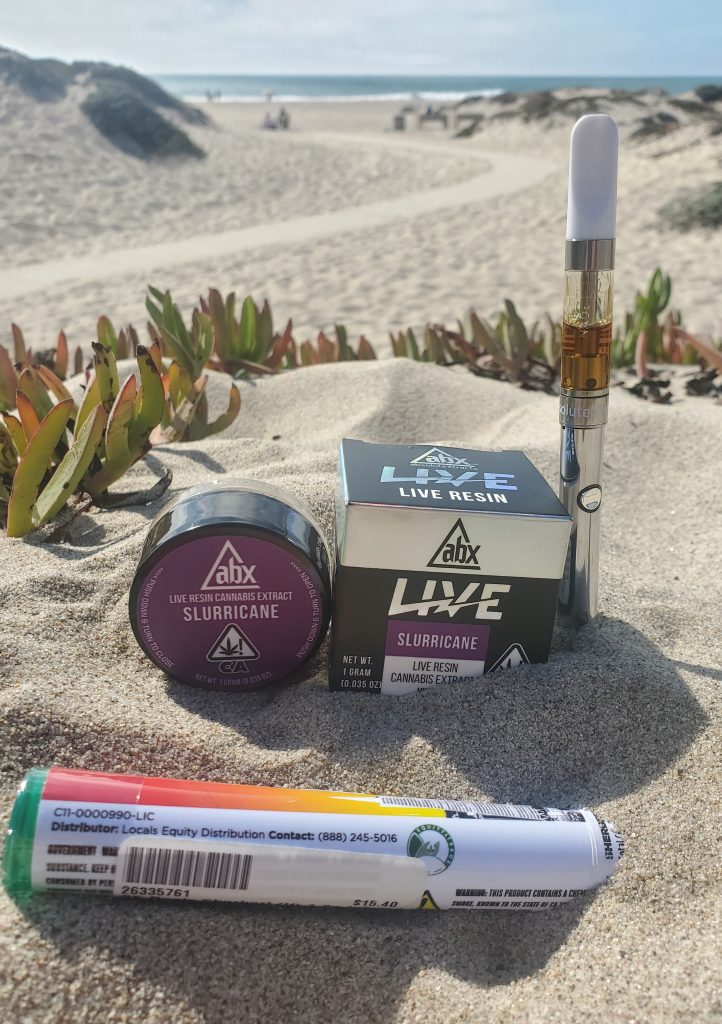 Less tasty than Heavy Hitters, but tastier than the Lemonnade carts, Bloom Live Resin, and Raw Garden
I slightly preferred the taste of Lemon Gelato from Heavy Hitters over the Lemonade from ABX Live. ABX Live tasted a bit harsher and had less flavor than the Heavy Hitters live resin cartridge. But ABX Live was tastier and had more flavor than the Lemonnade sauce cartridges, Bloom Live Resin cartridges, and Raw Garden cartridges.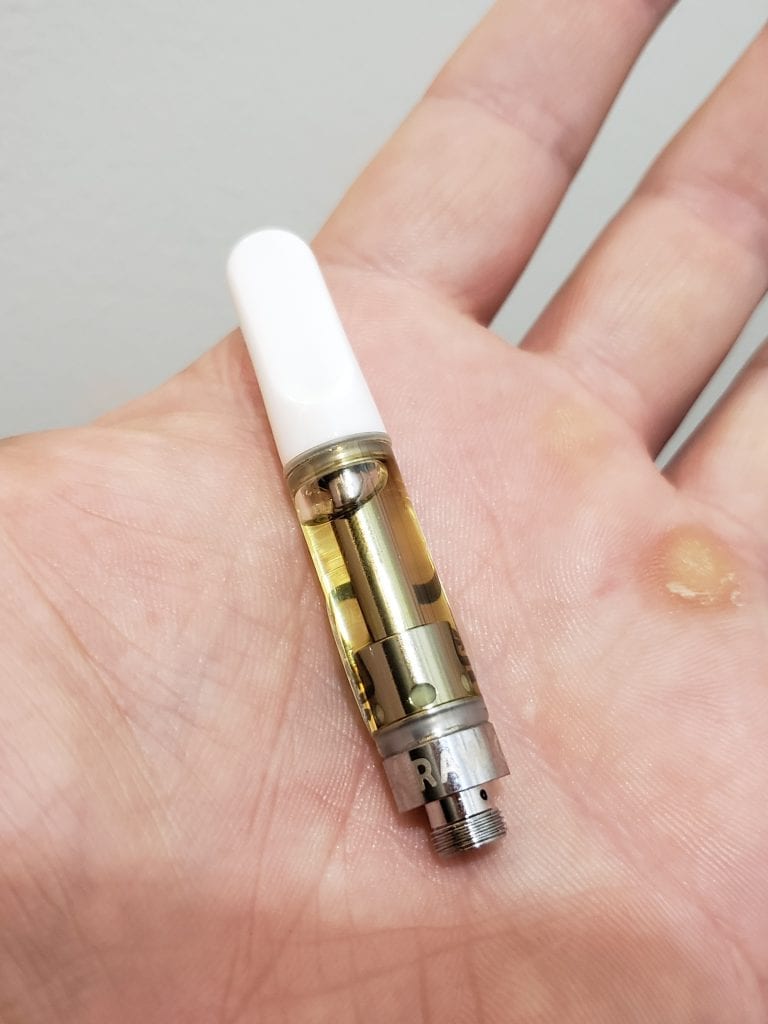 Efficient CCELL hardware and better airflow since 2018
Absolute Extracts has definitely improved its hardware and airflow since 2018. The full gram live resin cartridge rarely clogged for me at all. The airflow has definitely improved and they switched to the more efficient CCELL hardware. The only downside is that this didn't come with a mouthpiece like The Bloom Brand and Bear Labs cartridges.
ABX Live has similar hardware to the Bloom Brand and Lemonnade, but not quite as good as Heavy Hitters Live
The hardware for ABX Live is similar to The Bloom Brand and Lemonnade cartridges. It's not quite as sturdy as Heavy Hitters live resin cartridges, URSA, and WOX diamond sauce cartridges.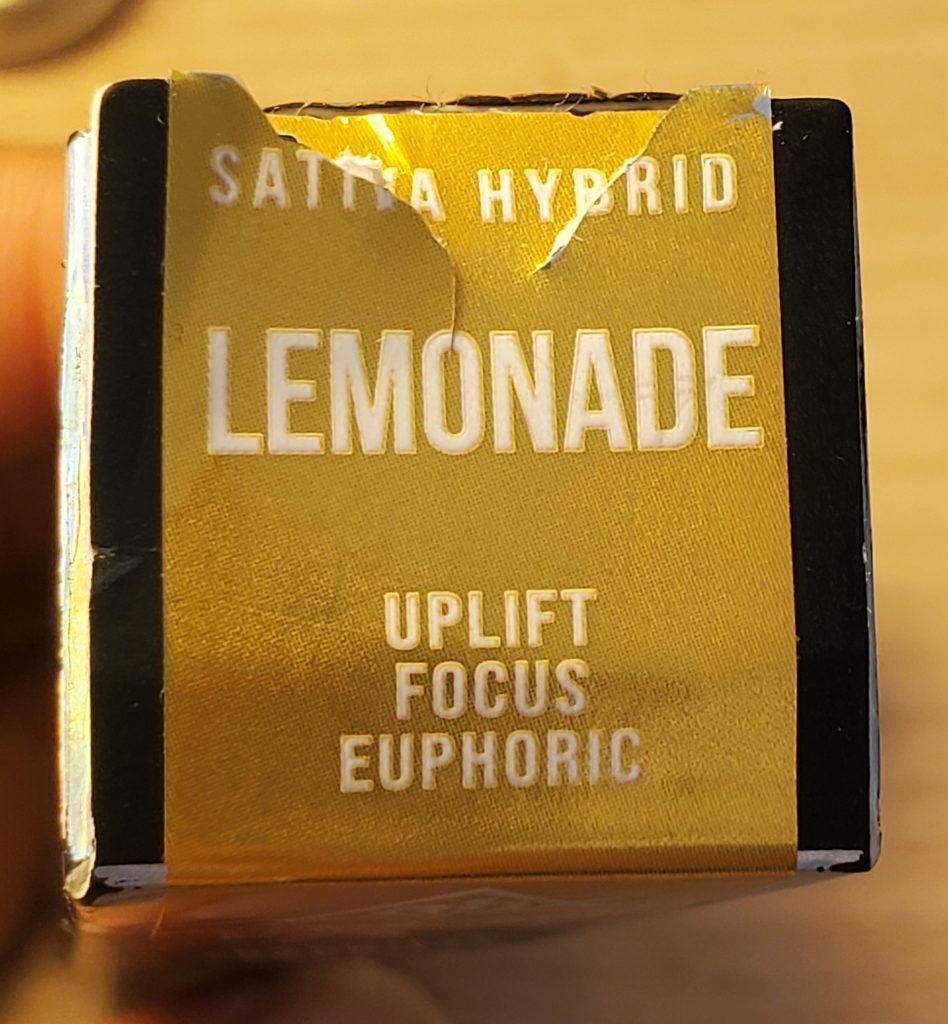 ABX Live Resin is among the most affordable cartridges in LA
I've been using the live resin products from Absolute Extracts for a couple of days, including their concentrates. ABX Live resin concentrates felt stronger and heavier in its entourage effects in terms of potency. Both their concentrates and live resin cartridges are also very affordable in LA.
ABX Live vs. Loud+Clear – ABX Live wins
ABX Live feels like an improvement over ABX's Loud+Clear, which was a solid and satisfying product, but the Lemonade from ABX Live tastes better and feels stronger than the Lemon Cake from Loud+Clear from my experience last year.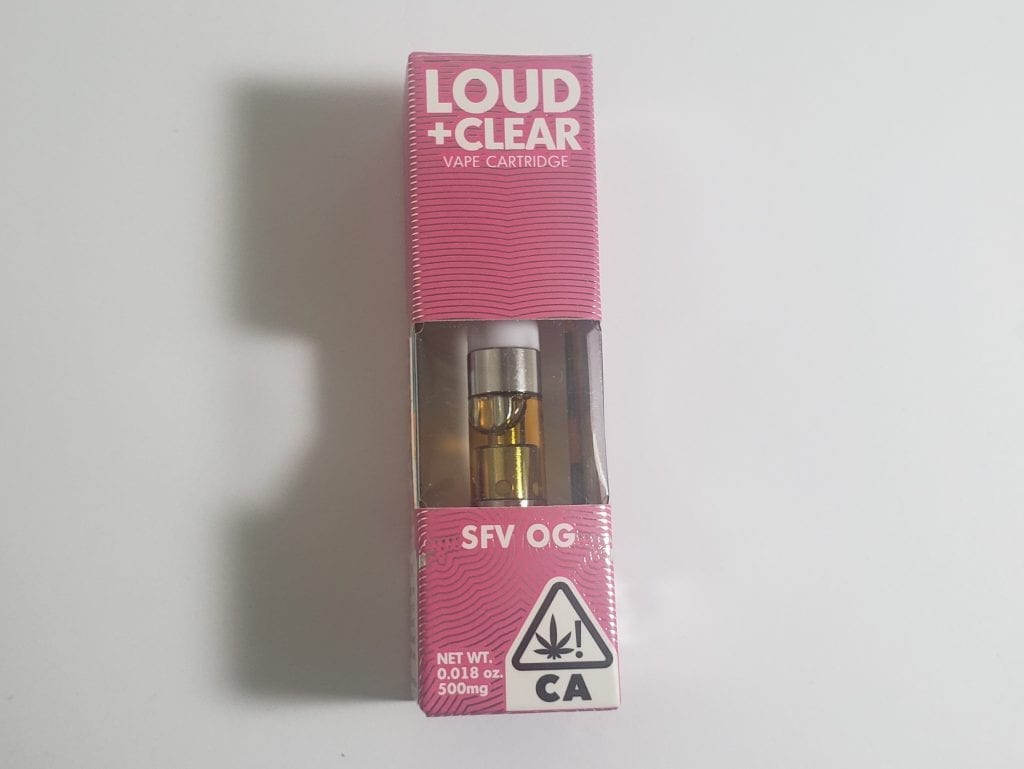 Concluding our ABX Live Resin review…
I would place the oil quality in ABX Live just slightly lower than Heavy Hitters Live. The build quality is similar to The Bloom Brand and Lemonnade cartridges. They are an improvement over their previous cartridges that include Loud+Clear and their regular distillate cartridges. I would recommend ABX Live resin concentrates because of the price and because they pack a very potent punch. Of the ABX Live concentrates, I enjoyed Slurricane and Lava Cake, both of which has heavy entourage effects.
In conclusion, I feel that this is more than worth the price and highly recommended. I'd moderately recommend the taste and potency of Heavy Hitters Live carts and WOX/URSA carts over the ABX Live carts. But the prices for ABX Live resin cartridges and concentrates are hard to beat. ABX Live concentrates also felt stronger and heavier than some of the most recent live resin concentrates. So I definitely want to try their other strains and products available in LA.
You can find out more information on the ABX Live Resin cartridge on their website here.
What are your thoughts on the ABX Live Resin cartridges? Have you tried it or have a question? Post a comment below or in our forum!