REVIEW OVERVIEW

SUMMARY

702 Brand carts might look basic, but they are fire.
Here we review the 702 Brand cartridge. This is a cartridge brand based out of Las Vegas, Nevada, that we picked up at the Newe Dispensary in Elko, Nevada. This thing came in the most basic packaging, a plastic bag. Don't be fooled by the packaging when it comes to performance. This thing hits hard, tastes awesome and it feels great. It may not pass California packaging standards, but I would say this is in the top 15% of cartridges that are out there.
Pros:
Great taste
Excellent oil quality
Strong
Cons:
A glass cartridge would be better
Recommendation: We would love to see this cart made out of glass
702 Brand cartridge impress although it doesn't look like it would
At first look, you might pass this one by when you look at the other glossy packaging and funky hardware that's out there. When I picked up this 702 Brand I also picked up a Church and AiroPro carts, including the AiroPro Live Flower series. I would say that this 702 Brand, which is the Blueberry strain, is strong than the other carts I picked up that day. I would say however that there were AiroPro carts in the past that are stronger than this 702 Brand. To get a better comparison of these two brands, I would have to get more 702 Brand carts in the future. Overall for this trip to the dispensary, the 702 Brand cart was my favorite of the batches that were available.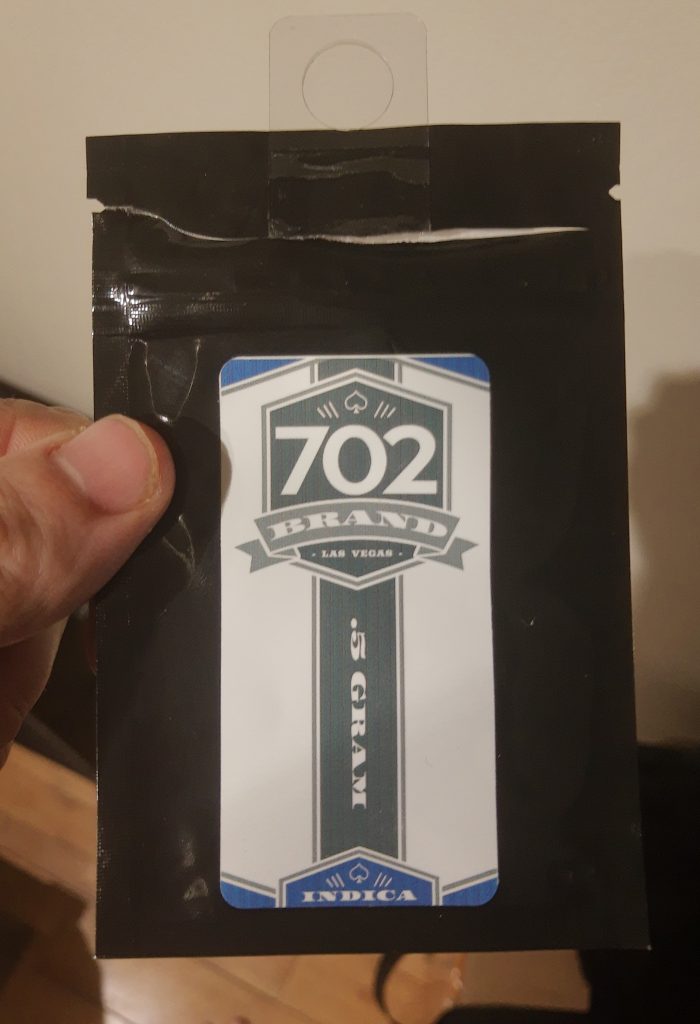 The design is great, its a good CCELL clone
This is probably one of the best CCELL clones I have tried so far. It's made in the exact same way as the CCELL M6T carts. It's made in a great way and its design is good but I would just prefer it was glass.
Good built quality except its not glass
Adding a glass cart here would be a great improvement. That's all that needs to change. Other than that ist built pretty well. It didn't seem to get too hot on standard batteries. The battery I used for this review was the Vessel Compass.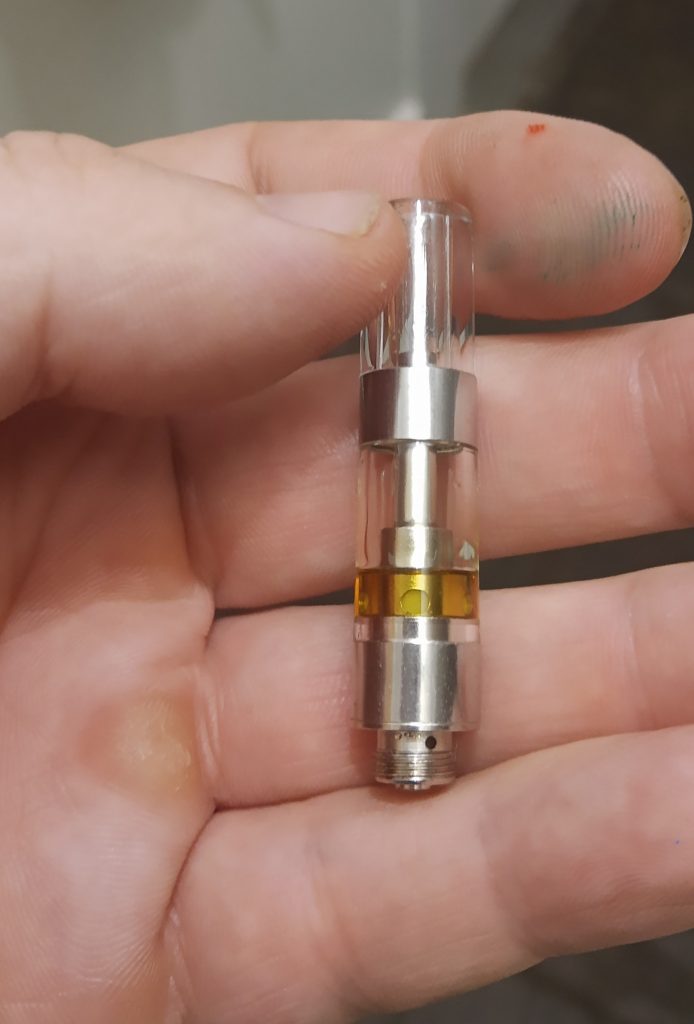 Awesome strength, better than Church carts
I tried this cart at the same time as I tried Church carts. This is a stronger cart than the Church carts. The Church was actually cheaper per mm, but if I was buying again, I would probably pay a little extra and get the 702 Brand. Not to say that the Church cart is bad by any means, it's still good but the 702 Brand is making what I would consider a great cart.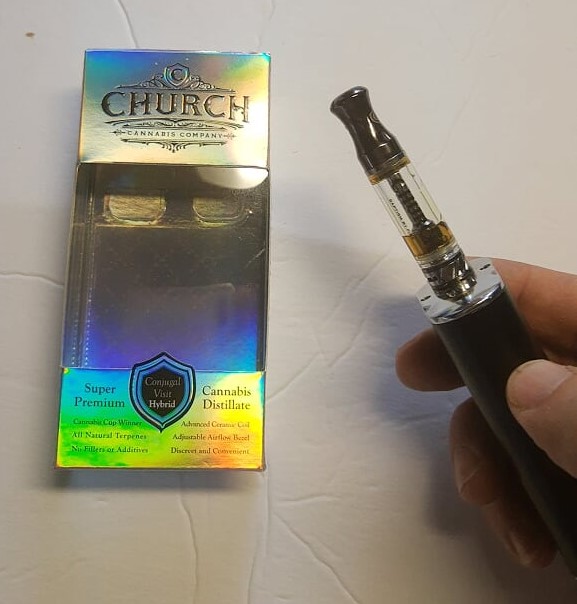 Taste is excellent and 702 Brand uses real cannabis terpenes
They use real cannabis terpenes. Here we use Blueberry strain and it tastes excellent. There is absolutely nothing to improve here on the taste. This is one of the best distillate tasting cartridges I ever had. A lot of people prefer the sweet taste of live resin and I like that taste as well.  Here you are not getting the "chemic" taste of a lot of distillate that many people don't like.  You are getting a nice taste of the Blueberry strain. It doesn't taste like a fake artificial blueberry flavor it tastes like a when you are hitting blueberry flower.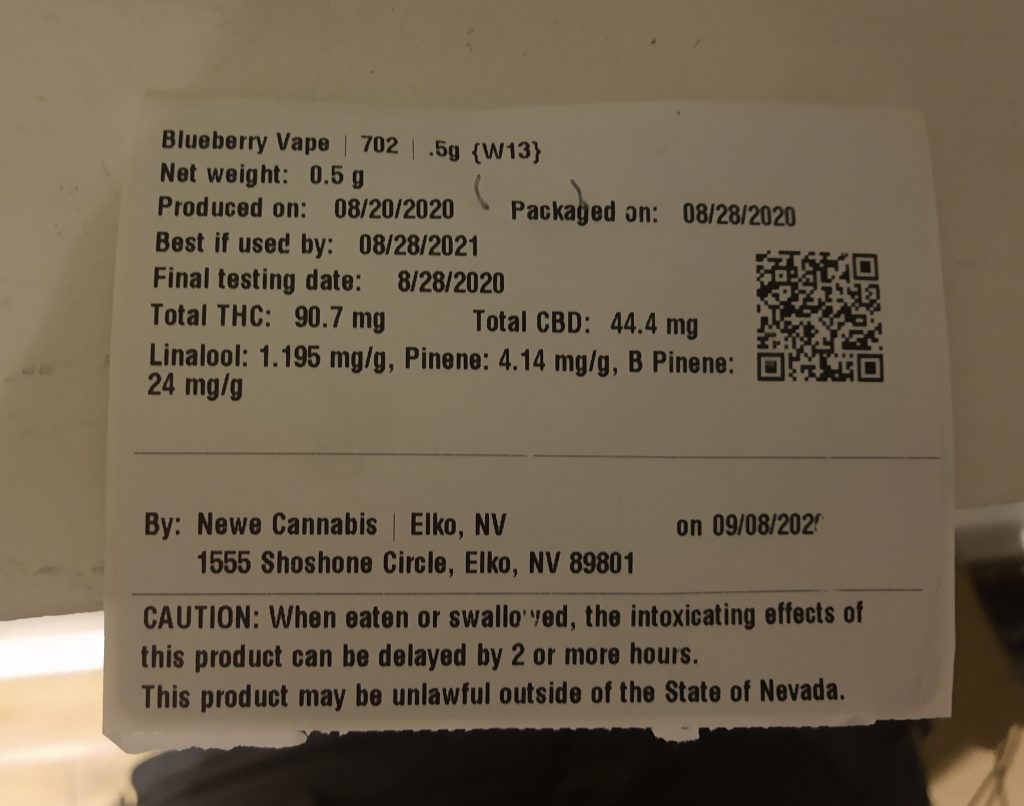 702 Brand cart had a very consistent oil quality
Oil is very nice and thick. Oil quality stayed exactly the same, color, and consistency until the end. What we previously have seen on the Brass Knuckles cartridges which seen to be thinning out everywhere. When their carts sit for a little bit, the color starts to change. This didn't happen with the 702 Brand cart. Everything is consistent throughout and it provided smooth hits.
A great number of puffs
Due to the nice thickness of the oil and the quality hardware, you are gonna get a lot of puffs. I was impressed by how many puffs you can get out of the 702 Brand cart.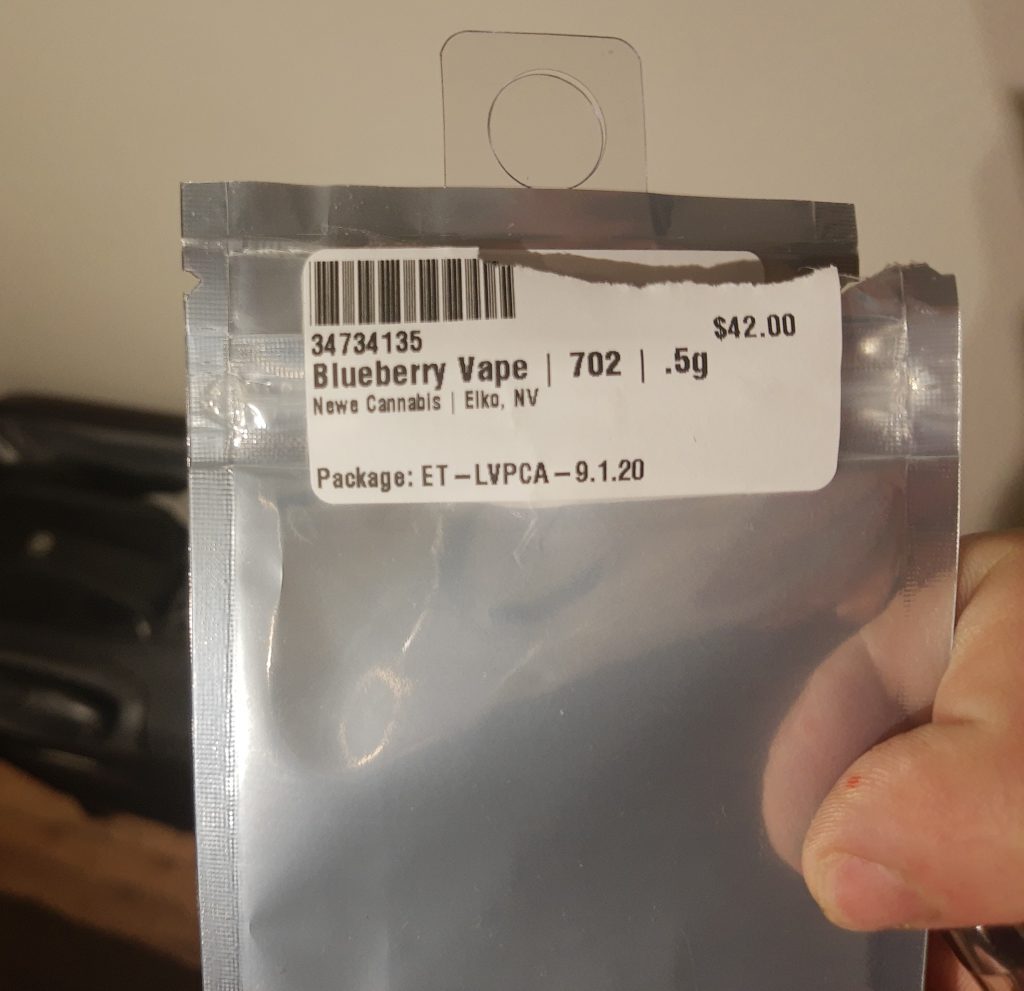 Great value compared to what was there
I was at a dispensary where the prices are above average. If I was in Las Vegas or Reno, at the time of the purchase, the prices would be lower. So I am making a value compared to the other cartridges I bought at the time, taxes included.
These 702 Brand carts go for 50 dollars apiece at Newe dispensary. At the same time, AiroPro Live Flower series goes for $59 and an Indo cart goes for $45. However, you can get a Church 950mg cart for $82. So overall, the dollar for dollar oil wise the Church gives you the most. However, factoring in the strength, taste, and everything I think the 702 brand presented the best value. I expect to see 702 Brand carts at lower prices in Las Vegas and Reno areas because the most dispensaries in Nevada, except for Tsaa Nesunkwa, have gauged prices. So overall the 702 Brand carts should be an excellent value where you are, compared to what else is available.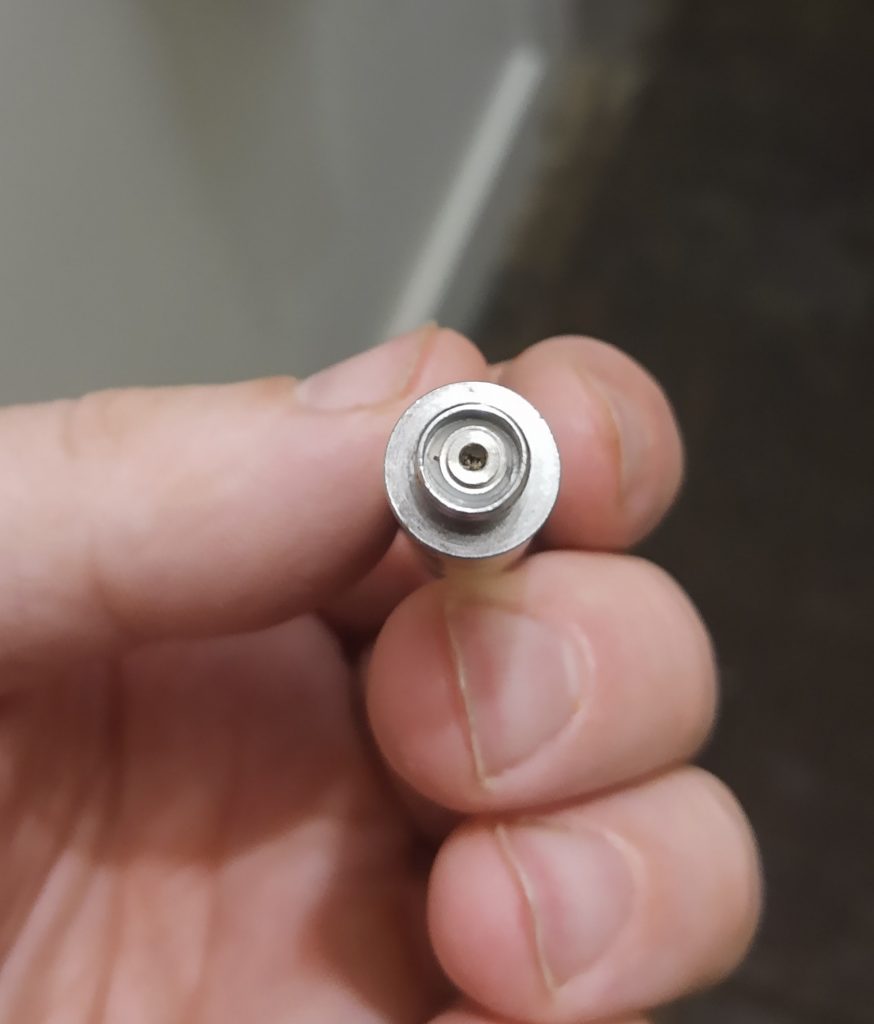 Concluding our 702 Brand cart review
702 Brand turned out to be pretty impressive. It's not impressive when you look at it but just as they say "don't judge a book by its cover", you shouldn't judge a cart by its packaging. This is another great cart that comes in a plastic bag. Other good carts that come in similar packaging are Remedy and Old Pal. If you are looking to try something new out or you are visiting Nevada, Brand 702 carts are a good choice.
Readers, you have the floor as always here in the comments and in our forum.