REVIEW OVERVIEW

SUMMARY
Rare Cannabinoid Company has come up with a mood gummy using a combination of the Delta 9 strain, a high dose of CBC and CBD. Delta 9 is a Sativa and for these gummies, they have allotted 5mg per gummy. These gummies are supposed to be very potent so they state on the packaging that you are only allowed to take 2 in a 24hr period. As of right now, they only have the Lime Mint flavor but they do have other flavors for various things such as relief, resting, calm, and so on. 
Pros:
Cons:
Recommendations:  Change the Flavor or get rid of the chemical taste.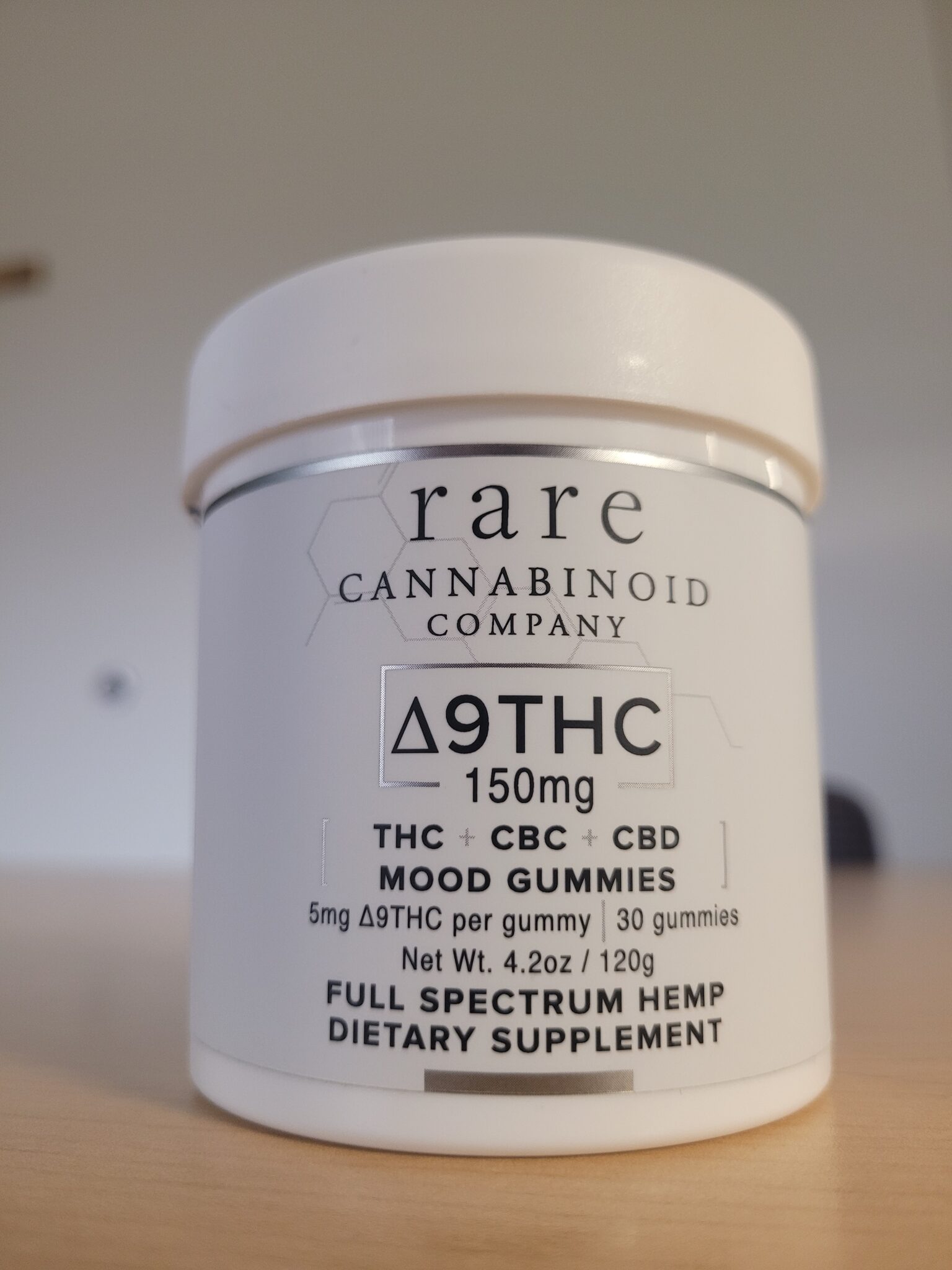 The Flavor
I will start by saying I have very sensitive taste buds and a nose that doesn't work all that well. But, for these gummies, I could smell them and the flavoring left me hovering over a toilet. When opening up the container I could smell a hint of lime and that was it for flavoring, the underlying smell was that of heavy medical CBD to me. My roommates who tried it came up with paint chips and rotting citrus, so this failed the smell test.
When I finally worked up the courage to eat one, I had to spit it out immediately and then puked from the flavoring. I don't know who is doing quality control, but what I got was completely inedible. I have never tasted something so nasty in my life, and I've had some questionable food in other countries. The taste I got was neither lime or mint, my roommates tried it as well in case it was just me and they also could not say it tasted like lime or mint. The consensus was; that it tasted like chemicals with hints of heavy medicated CBD oil flavoring and something rotting. Two of the three most important factors when it comes to edibles are smell and taste, and these failed miserably.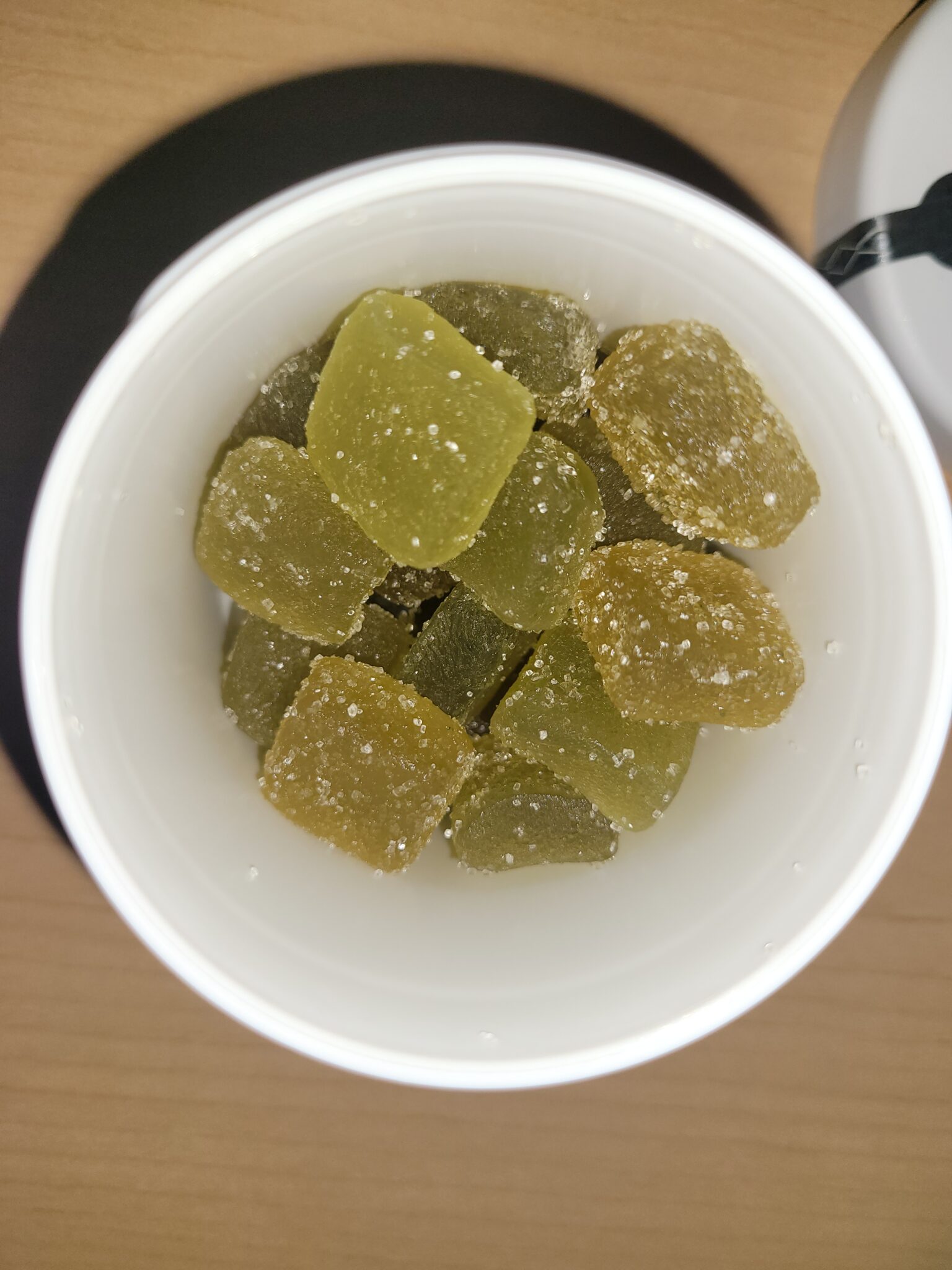 The Effects
Total ∆9THC Content: 150mg

∆9THC Content Per Gummy: 5mg

Gummies per Jar: 30

Extraction Material: Hemp   

Delta 9 THC Content: <0.3% on a dry weight basis
The Mood Gummies are supposed to improve mood, encourage relaxation, and relieve discomfort. I couldn't keep the gummy down, so I had the roommates try it, and only one of them was able to keep it down. The effects of relaxation only lasted about 15 minutes…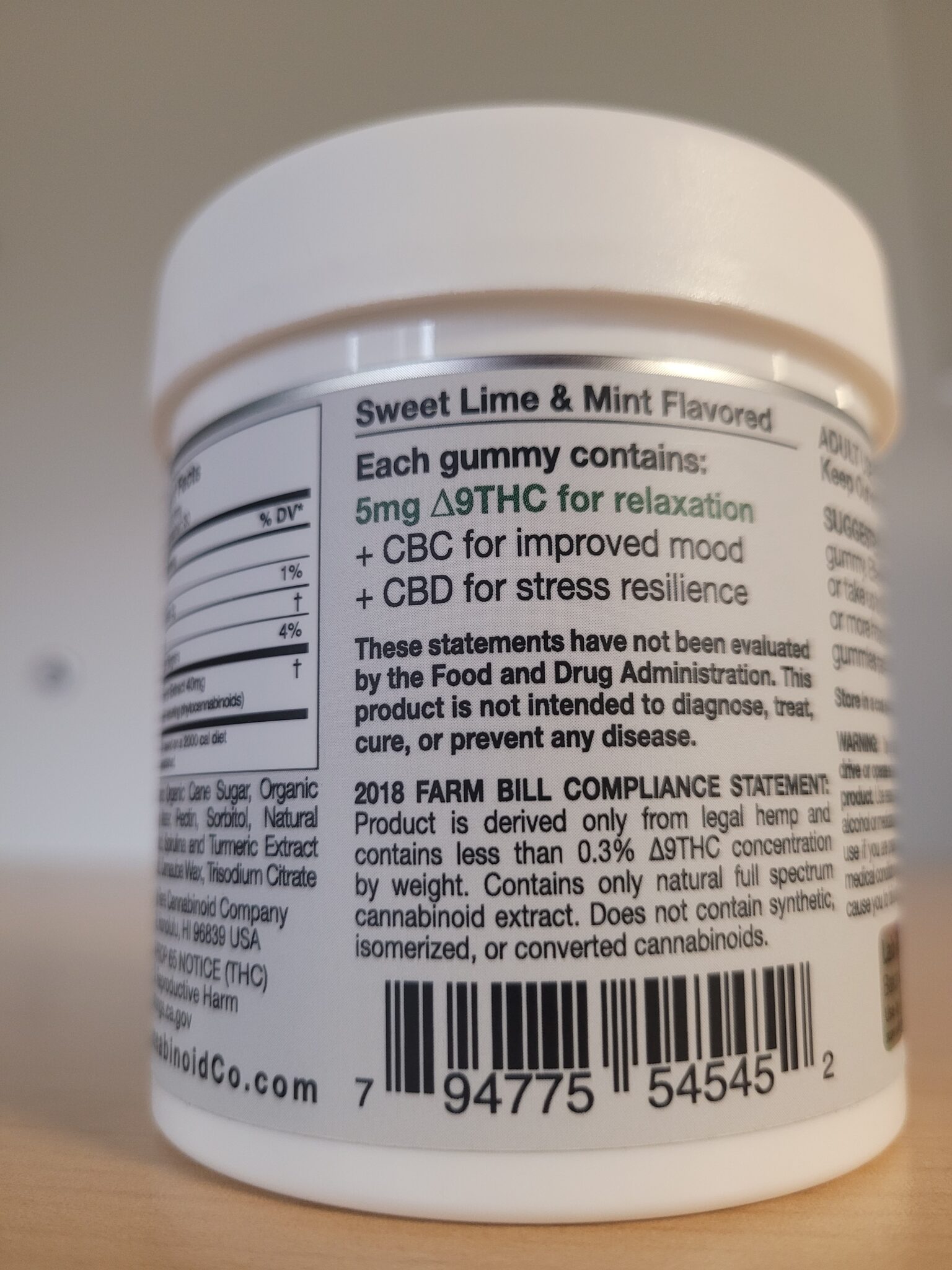 Is this recommended?
I will never recommend these to anyone… at $50 and tasting/smelling the way they do, this is not worth it.
You can find out more about Rare Cannabinoid Company Gummies here.
Have you tried Rare Cannabinoid Company Gummies? Let us know in the comments or on our forum.