REVIEW OVERVIEW

SUMMARY
Today I got a package in the mail from PRTBL, it was the EMBER ONYX pipe.  
It's heavy like it should be, letting you know that the solid block aluminum cast will last.  

Love that it came in a lovely black box (class) to keep it from damage in shipping 

The engraved logo on the EMBER is of nice quality too

Fits in my pocket and is good on the go 

Value – I'd pay double to replace this if I ever lost it, I love it! 

PRTBL Nailed it with the EMBER, its easy-to-use and clean 

It stops the 'scoobie nacks' that make it thru most pipes
See our video review of the PRTBL Ember pipe here.
Pros:
Quality built 
Had a nice feel, weight
Looks really nice, onyx slate mat is classy 
Love the way it opens up for cleaning
Adore the inner screen, brilliant!
Cons:
The hole in the back is not great, needs to move or a tool (I found a stick)
Recommendations: None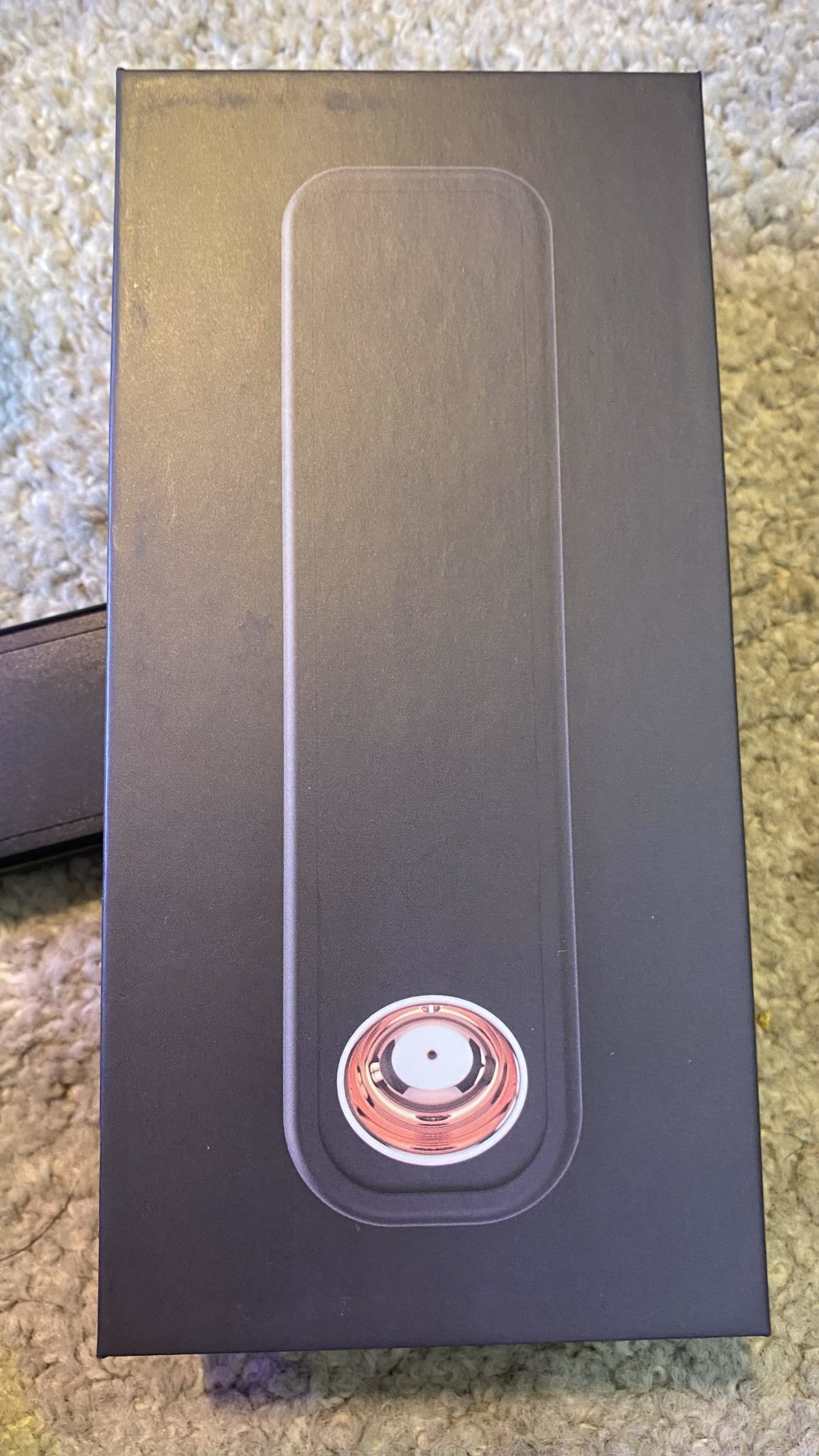 The pipe looks great
As I opened the box, I could tell this was much larger than I'd expected (in a good way.) It looks so sleek in that onyx black mat finish. The way the slide glides to expose a copper bowl that is just perfect. Nothing poorly made her, it fits, works, and opens just like the instructions say it should. The opening at the back of the bowl was the least liked part, due to needing to have something to push your flower back to enjoy the entire bowl. Small flaw any stoner will get past to have the rest of the features. I am most fond of the way the smoke goes past a screen past the bowl to grab any loose bits that always find themselves in the back of my throat. I'm not sure the s design for the smoke to travel is needed as much but looks great when you open it up.
Oh, have I mentioned how it's held together with strong magnets? Well with a bit of force (as it should be) you can flip it open and have two pipe parts in your hands in seconds. So cleaning is easy and no missed spots, NICE! For the on-the-go, this was also easy to use and tuck into my back pocket. With the slide for the bowl, I felt secure it was going to be there when I was ready for it.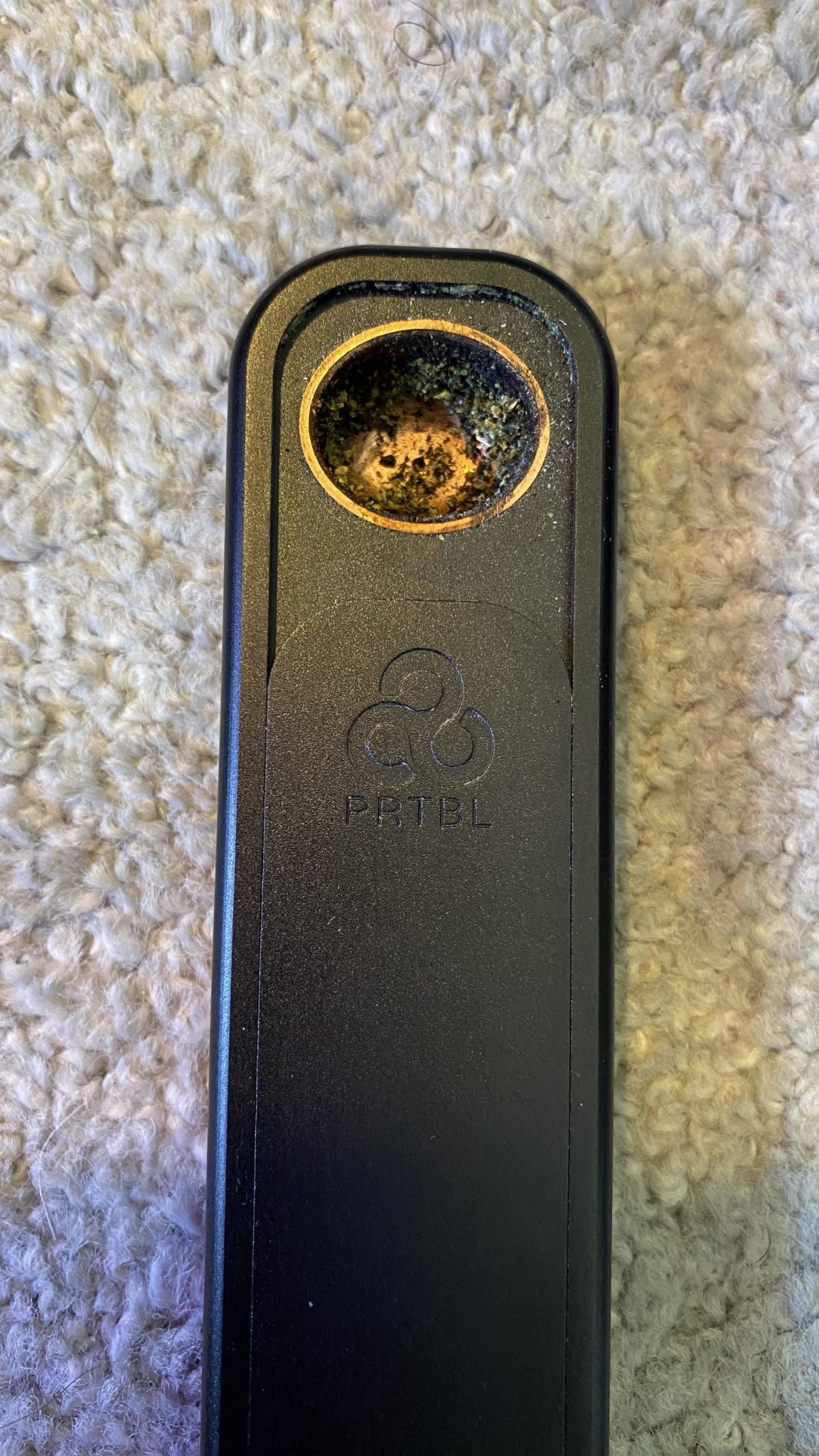 I'd pay double now that I know what a quality build it is
I see this as my go-to pipe when I'm on the go. It's lightweight and fits in my pocket with ease. The smooth slip of the bowl cover and I'm ready to spark it, love that! Clogged, no problem, the easy open magnetic features let you access that in seconds to get back to smoking in no time.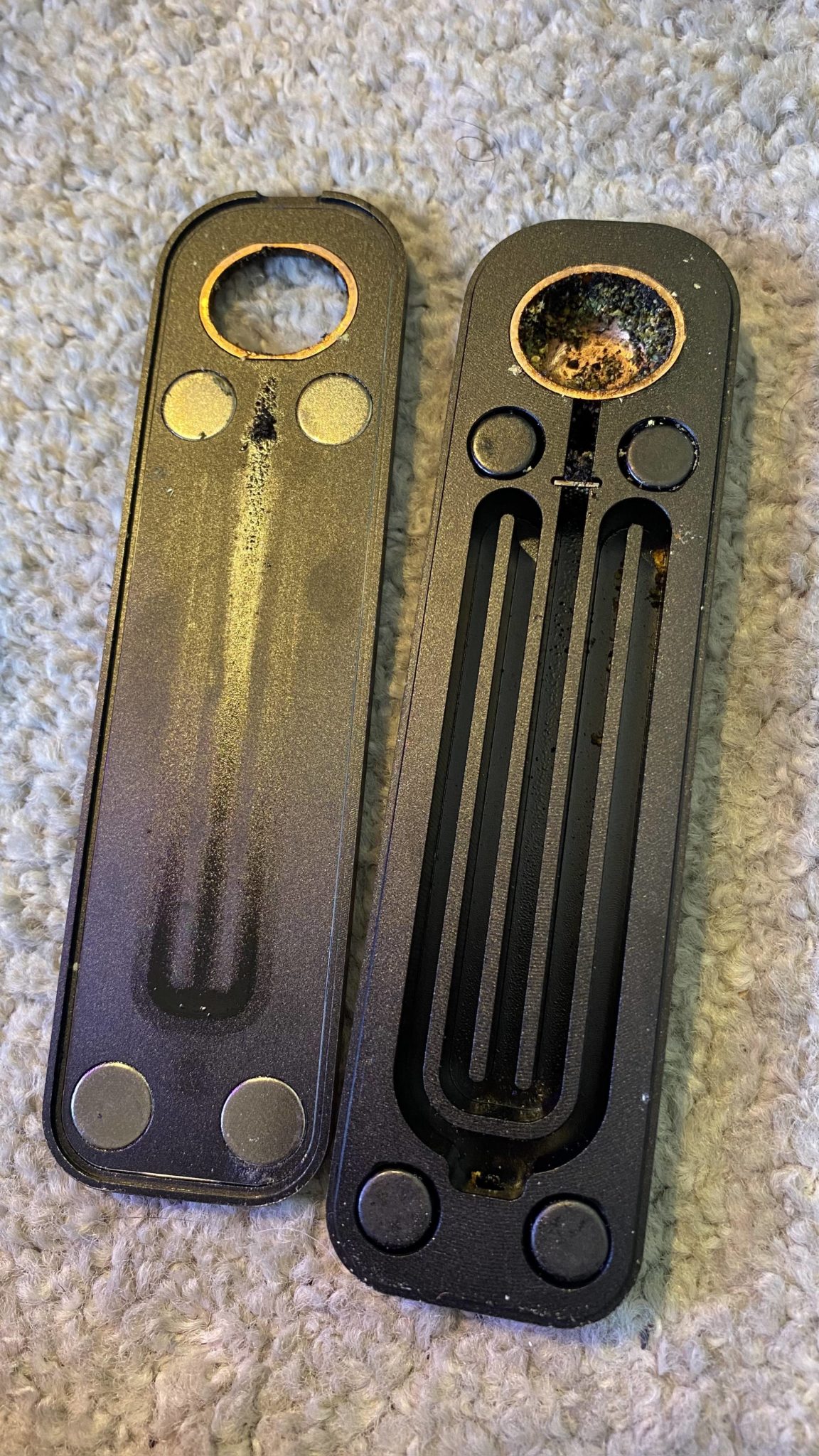 The use of this product could be great!!!
I'm going to keep my eye on this pipe from PRTBL, and see if they move that hole in the bowl or add a tool. But if I ever lose this pipe, I'll need to replace it as it's become part of my family, it's got a name and everything. If you have the resources to pick this pipe up, do it, it's going to be with you for a long long time.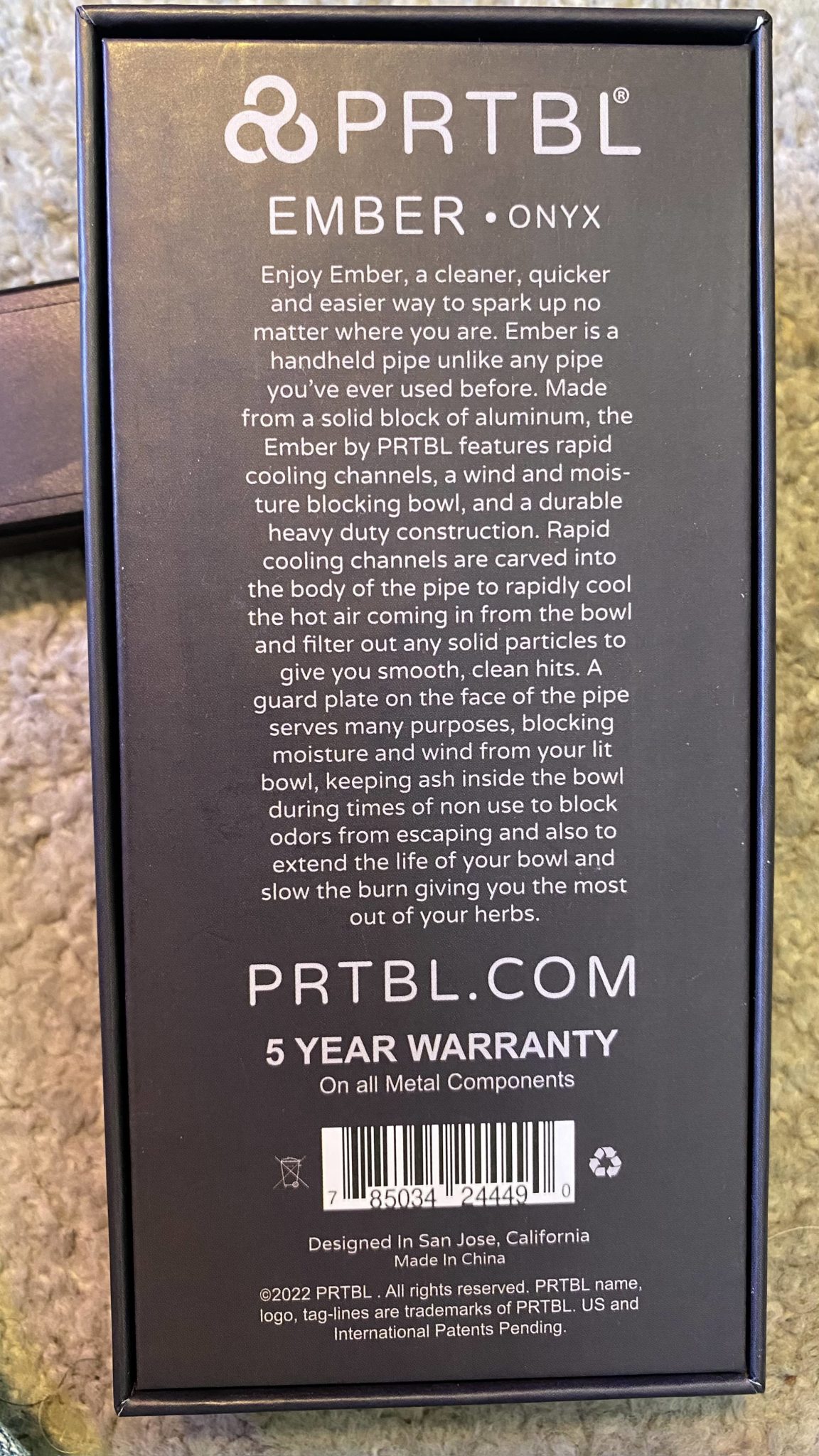 Length of time I'll have this?
Forever if I don't lose it or get it stolen. It's high quality, it's easy to use, clean, and store. I think it'll be hard to replace this as my on-the-go pipe.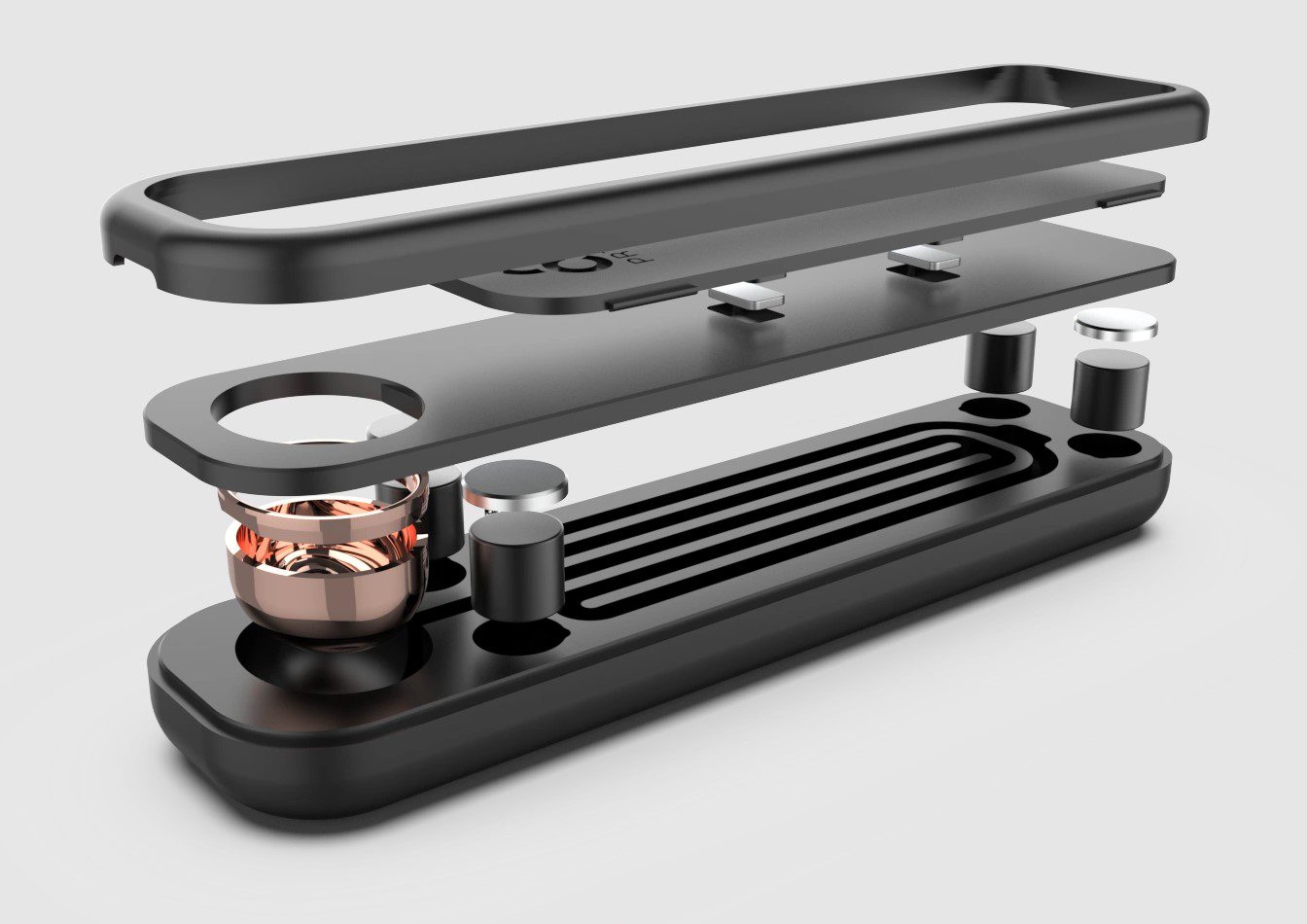 Will I be using this brand again soon?
I am going to keep my eye on PRTBL for sure, they have amazing designs and classy-looking products. I feel whoever is on the design team has a good grip on what a stoner like me is looking for in products. And I can't wait to see what they come up with next! 
You can find out more about the PRTBL Ember here. The PRTBL Ember goes for $59.95.
If you tried the Ember let us know in our forum.