Greetings, dabbers, and welcome to another weekly feature here at Dab Connection! Every Monday, we'll be rounding up news stories about cannabis law, mostly in the US. Join us for this exciting time in history, the gradual end of pot prohibition, and keep track of this rapidly evolving field.
This just in…
---
Illinois, Michigan, and Vermont Next To See Recreational Cannabis Kick In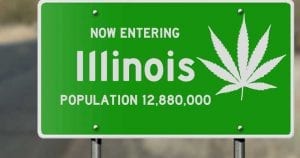 Ah, the promise of a new frontier for the cannabis market! While the west coast of the United States has lucked out with full legalization, the rest of the country has been feeling pretty dry… But this January 1st, the states of Illinois, Michigan, and Vermont are on track for new laws to kick in, making cannabis 100% legal for recreational use there.
Vermont isn't as ground-breaking since neighboring Maine and Massachusetts have already been legal for a while. The real dramatic shift will be in the Midwest. Progressive attitudes are more common on both the "left coast" and Yankee New England, it's been the flyover country that's mostly been holding out. It will be interesting to see how this develops because this is also the prime agricultural country.
State by state: Illinois dispensaries are unsure how ready they'll be to open their doors to business come January 1st. Michigan, which hasn't quite implemented legal sales yet, is still not settled on how cannabis will be regulated in the state. And Vermont rounds out the three monkeys of confusion by saying they don't know how they're going to implement legal sales either.
All three states have just less than four months left to get ready for 2020. The countdown to New Year has begun…
---
We're Talking About Cannabis Industry Antitrust Already?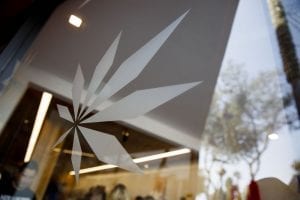 It seems that we've barely glimpsed the dawn of the cannabis industry in the US, and already we have to talk about antitrust law in the context of canna-business. Once again, this is a symptom of a new industry. Hadley Ford, CEO of iAnthus Capital Holdings Inc., points out that more established industries like plastics have years of established practice to fall back on. But when cannabis businesses want permission from the Department of Justice to merge, they have no former record to go on.
For those who need catching up, antitrust is the American legal policy that tries to prevent monopolies from taking over the economy. When one corporation becomes too big for the economy's own good, the government looks at splitting it up or preventing it from getting bigger. Famous past antitrust cases have been AT&T, which was split up in the 1980s, and Microsoft, which was fined for antitrust violations in both the US and the EU.
It's weird to hear antitrust talk in the canna-business sector though. The telecom and computer industries were going on for decades before the government stepped in on those two very obvious monopolies at the time. How can one grower/distributor be accused of monopolizing a product that can only be legally sold in a few states?
Just in case anybody isn't keeping up, notoriously cannabis-hostile Jeff Sessions is no longer with the DoJ, so these antitrust musings have nothing to do with him.
---
"Get #weedwise," Says the California Bureau of Cannabis Control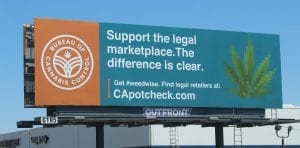 California has seen the biggest retail market yet for cannabis, with sales expected to reach $3.1 billion this year. With that great power as the nation's leading legalized cannabis market, comes great responsibility in regulating it. California's BCC has taken the step of launching a #weedwise awareness campaign.
The campaign hopes to reach out and educate consumers about the risks associated with cannabis purchased from unlicensed businesses. Even though this campaign launched before several deaths related to vaping bunk cartridges, it's an aptly timed initiative. Consumers have already gone from not really caring where their THC comes from to being sharply concerned.
The SF Chronicle has gone so far as to call on Federal authorities to follow suit. Says the opinion column there:
> "Thus, while California gets #weedwise, outdated federal laws that continue to designate cannabis in the Controlled Substances Act effectively encourage growth of the black market by ensuring state-legal businesses cannot compete with it."
We couldn't say it better ourselves.
---
A Look Back At The Town That Pot Bought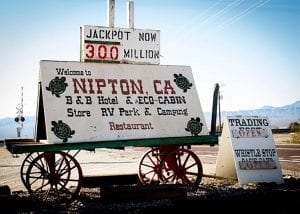 When we last left the sleepy Mojave Desert hamlet of Nipton, California, the entire 120-acre town had been bought, locked, stock, and barrel. The purchaser was American Green Inc., which paid $5 million with the hopes to turn it into "the country's first energy-independent, cannabis-friendly hospitality destination." That sounds so cozy!
So what's happening in Nipton since? This motorcycle travel blog is the latest to visit Nipton, with a narrative not quite worthy of Hunter S. Thompson. In fact, the author seems to be downright unaware of the cannabis news and the only "weed" mentioned is of the tumbled variety.
What was the news before that? Back in October 2018, it was a stampede on the town for lottery tickets. This happens frequently with border towns in the western states, where it's the closest point to participate in another state's lottery. Still, not related to cannabis.
It's almost as if a cannabis company owning a town doesn't change anything at all. Plans to convert it into a pot-tourism destination may have been put off once Nevada kicked up tourism prospects on its side of the border.
---
Til next time, dab fans!